story
/
Boreal, Boreal Forest
Canadians want more conservation
New poll shows overwhelming support for protecting wildlife, habitat and the environment.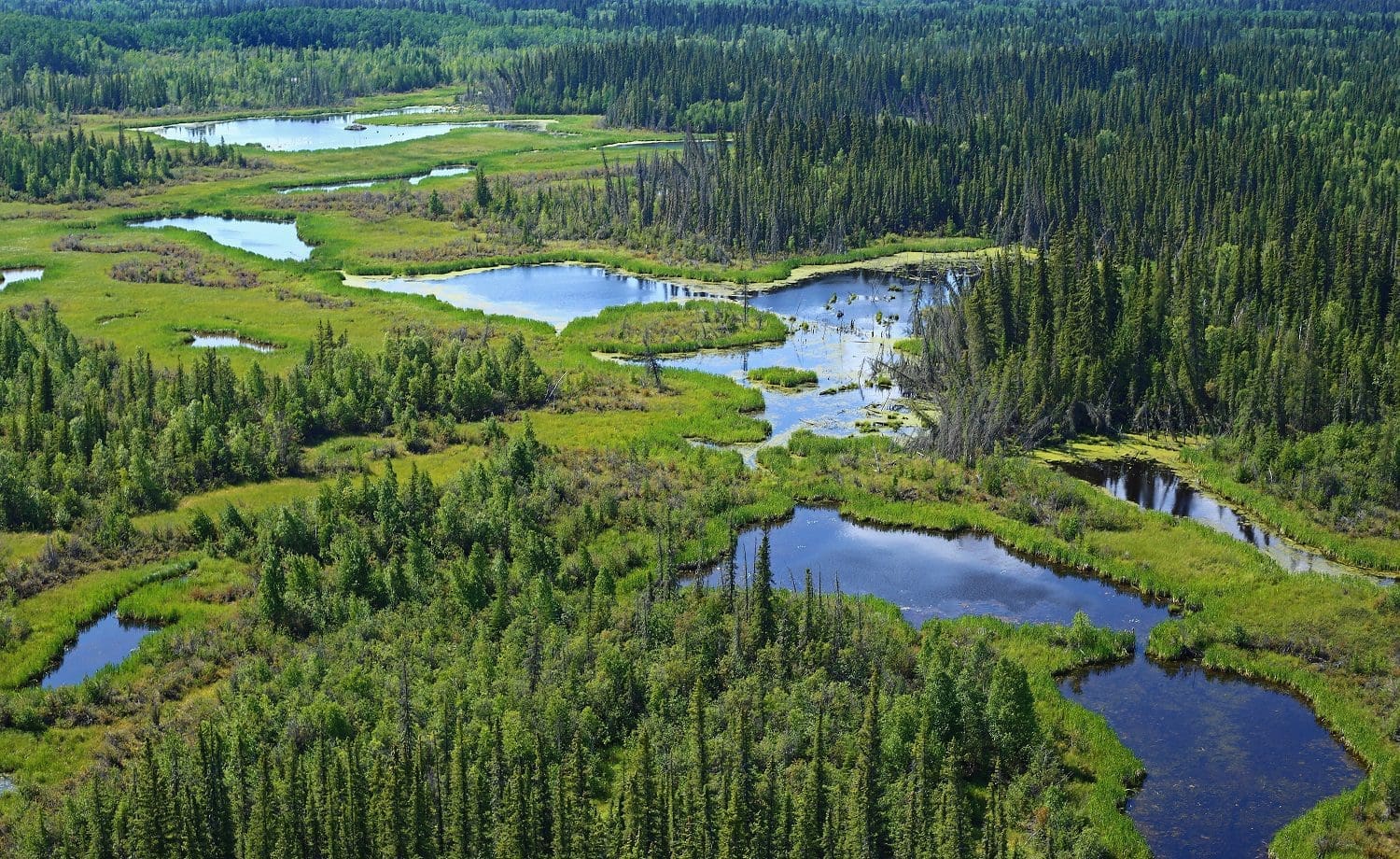 Safeguarding wildlife populations. Protecting places where we camp, hike and swim. Addressing concerns about the changing environment. These are some of the top reasons given by Canadians who want to see more done for conservation.
A new survey conducted by Earnscliffe Strategy Group for the Schad Foundation and the Boreal Songbird Initiative found Canadians overwhelmingly support increases in conservation. The survey found:
Support for increasing the proportion of lands protected from development: 87 per cent feel Canada should expand protected lands to at least 17 per cent by 2020. Support is strong among supporters of all three political parties.
Support for increased federal investment: 79 per cent of Canadians feel increased federal funds are needed to create new parks and protected areas.
Broad support for Indigenous-led conservation: 74 per cent of Canadians support Indigenous communities' creation and management of Indigenous protected areas to conserve forests, wildlife, waters and other special places.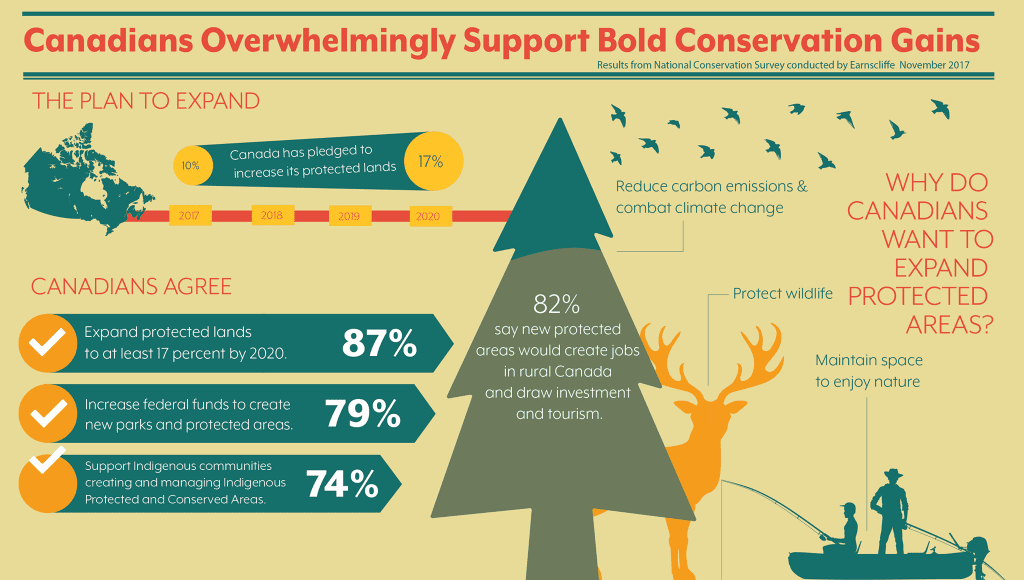 Furthermore, the polls shows Canadians favour a balance between conservation and development in the boreal forest. Respondents believe economic benefits can be generated by developing protected areas.
85 per cent of Canadians feel creating more protected areas will provide certainty for industry;
82 per cent think new protected areas can create jobs in rural Canada and attract tourism and investment.
"We recognize the need to manage natural resources to achieve long-term environmental, social and economic goals for all who live and work in the boreal," says Les Bogdan, director of regional operations for DUC's national boreal program.  "We know that Canadian jurisdictions need flexible solutions. Established policy and land use plans provide industry with certainty when planning operations. Expanding conservation areas is a win-win."
Bogdan says the boreal forest gives Canada a unique opportunity to play a leading role in global conservation. "Canada's boreal forest houses a quarter of the world's wetlands and has the ability to store 26 years' worth of global carbon emissions. These are the reasons DUC is working to conserve at least 660 million acres (267 million hectares) of the best waterfowl habitat in the boreal region."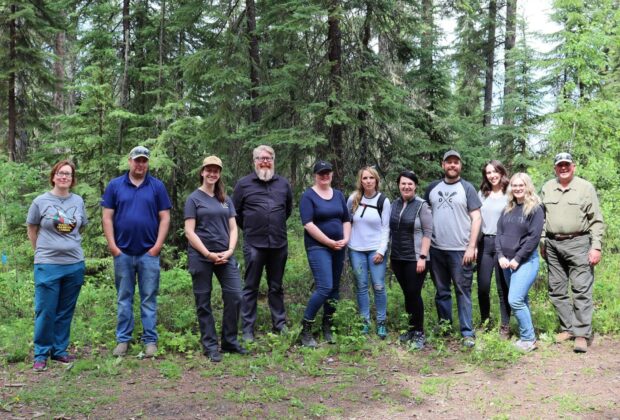 Boreal, Boreal Forest, Partnerships
trueBoreal Wetland Centre near Grande Prairie is a space for learning and collaboration.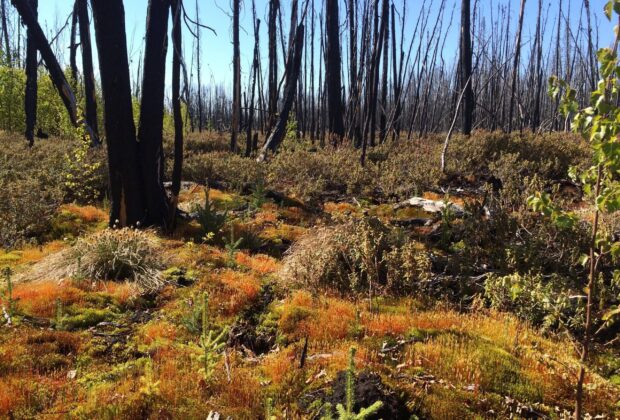 Boreal, Boreal Forest, Wetlands
trueWetland ecosystems found throughout Canada's boreal region can help mitigate the impacts of wildfire.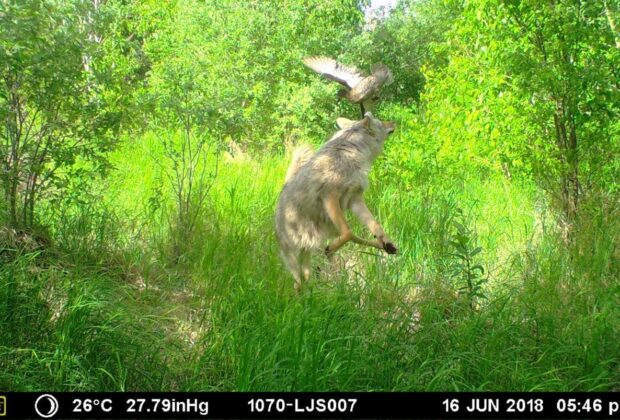 Boreal, Boreal Forest, Science, Waterfowl
trueResearch in the boreal forest helps us understand ducks and the predators they have to avoid.