I once met a woman who told me her favourite weather was bird-chirping weather.
And we know exactly what she means, don't we? The sounds of our birds are embedded into the soundtrack of our lives. We hear them in the morning as we rise, as we walk or sit in nature, while we paddle our lakes and streams, and as we watch the sunset on a beautiful day.
This year, two reports gave us serious pause. The State of Canada's Birds report, released in June, says we've lost 40 to 60 per cent of our beloved shorebirds, grassland birds and aerial insectivores. In September, the journal Science echoed these findings, concluding that North America has lost three billion (yes, with a B) birds since 1970.
It's rare birds, it's common birds — it's our birds.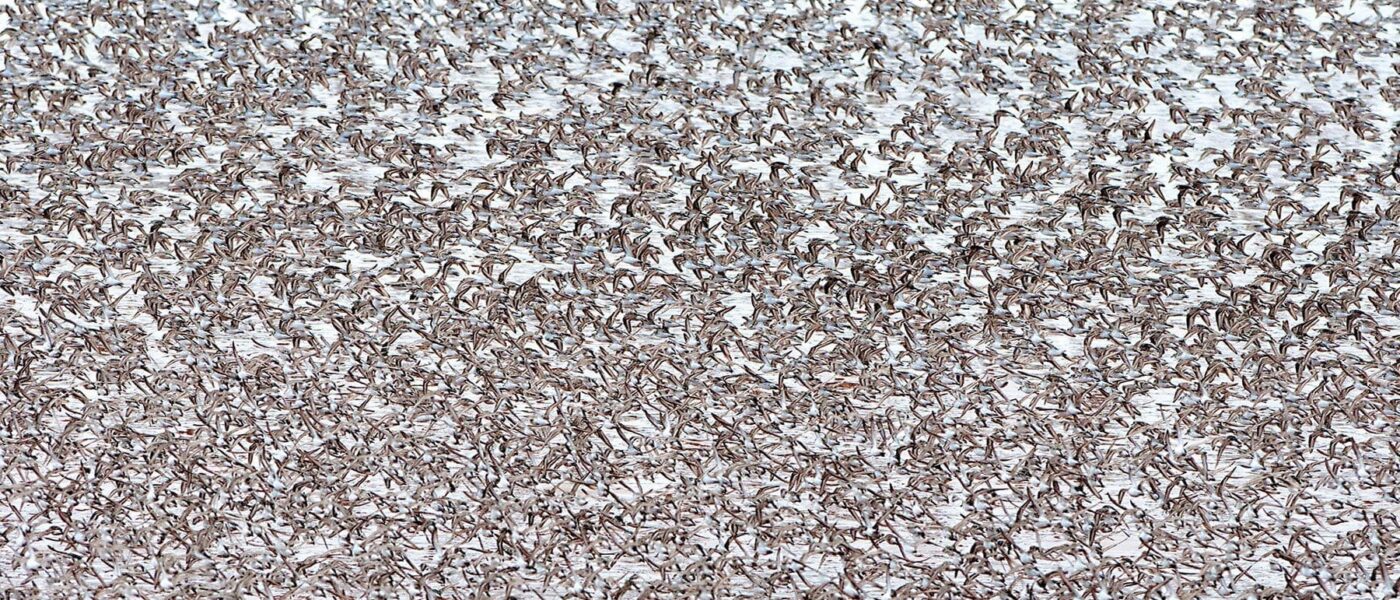 When we look to change this sobering reality, both reports offered a glimmer of hope squarely in our direction. Because what has worked for ducks, can work for these birds in crisis. It's about developing a coalition of passionate and dedicated advocates, supporting international co-operation, making investments in conservation, protecting habitat, restoring coastal areas, and championing for sustainable farming practices by working with our agriculture community.
Waterfowl populations are thriving thanks to these efforts and decades of commitment from organizations like ours. But we take no solace that duck populations thrive while other birds struggle to survive. There's no victory lap in conservation when so much has been lost. We're passionate about ducks, but our passion for wildlife conservation extends to all bird species.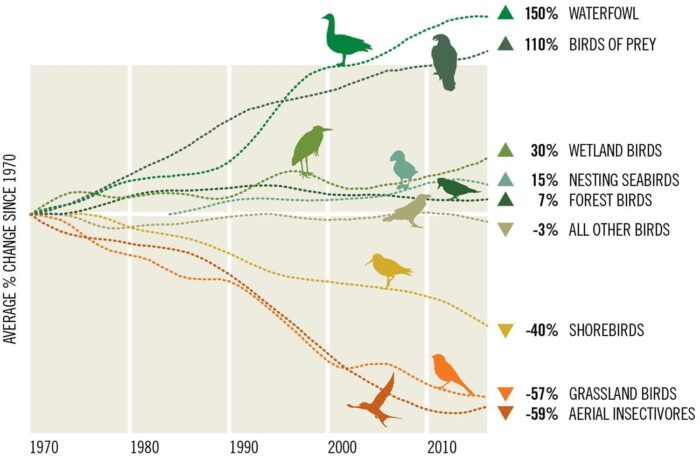 Ontario farmers Natalie Rowe and Gordon Campus partnered with us to restore grasslands for at-risk birds. When they sighted six bobolinks on their property this spring, the news was met with unabridged enthusiasm, from Julie Pollock, a DUC communicator in Ontario who heard the news, to Jim Devries, our research scientist who knows more about feathered flyers than I will ever know about my own self, to communications specialist Carolyn Kosheluk who shared the news on Facebook. That example, and so many more like it, remind me that, like you reading this, we're all just ordinary folks committed to Canada's extraordinary environmental potential.
The ability for our sandpipers, longspurs, swallows and swifts to survive is up to us. And this begins with understanding that each individual bird species plays an important role in our various ecosystems; whether it's by pollinating plants, dispersing seeds or controlling pests. They're also linked to our well-being. What's good for them is good for us: clean water, clean air and a healthy landscape.
Whether we are greeted to the soft whistle of birds like the iconic western meadowlark or to the sound of silence will be the direct result of our collective ability to take action. Not to belabor the metaphor, but when it comes to these birds, we've got to sing a different tune.
Earn your wings: Six things you can do to help bird populations
Support initiatives to protect and restore grasslands and water.
Endorse conservation initiatives that work across borders.
Many birds breed in Canada's boreal forest. Choose paper products responsibly sourced from sustainable forestry practices. Watch for the Sustainable Forestry Initiative® (SFI) symbol.
Keep cats from roaming at large (millions of birds are lost to cats on a mission).
Make windows more visible to birds (millions of birds strike glass each year).
Buy a Canadian Wildlife Habitat Conservation Stamp. Wildlife Habitat Canada collects and distributes funds raised from stamp sales to meaningful and impactful conservation projects.