According to Canada's Bedford Institute of Oceanography, sea levels will rise quickly during the 21st century. Projections range from a modest 26 centimetres to one full metre of rise by the year 2100.
Sea-level rise is drastically affecting coastal wetlands and salt marshes, which is where DUC comes in. These wetlands and marshes:
Act as nature's defence system: They reduce coastal energy by lowering the amplitude and speed of ocean waves and they mitigate storm damage. They also shield coastlines from erosion.
Are nature's filtration system, intercepting pollution and providing clean water.
When coastal wetlands are lost, so too are these critical services — and this has serious consequences for the waterfowl, wildlife, and people who call these places home.
Our methods and research have informed the way this nation protects, conserves and restores wetlands. We can help — and our teams on the Atlantic and Pacific coasts are getting to work. Here's how.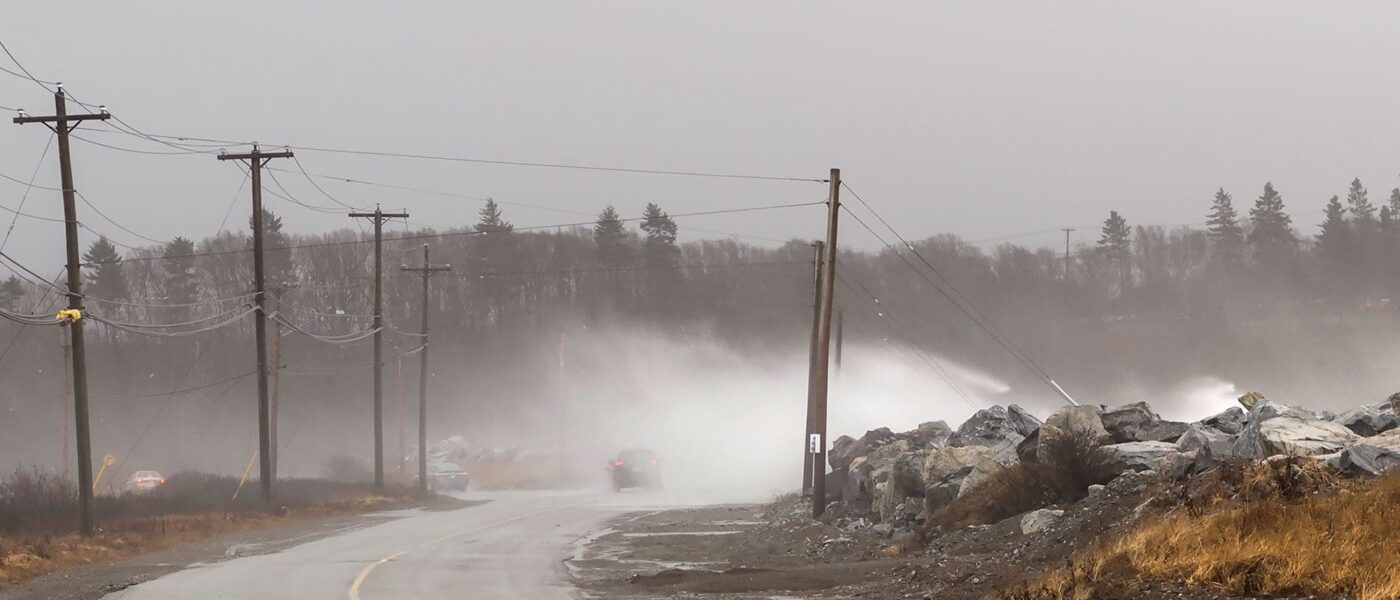 In Atlantic Canada
DUC conservation specialist Emma Bocking tours an eager group of naturalists through Chezzetcook salt marsh on Nova Scotia's Eastern Shore. Located 40 kilometres from Halifax, the community of Chezzetcook was one of the most densely populated European settlements on the Eastern Shore more than 200 years ago. Locals fished, dug clams in the harbour, and cultivated hay on the high marsh. While many of the neighbouring marshes were ditched, drained, and diked, this salt marsh remained — and remains to this day — unaltered.
Chezzetcook marsh is a prime example of how healthy coastal marshes can protect communities from rising seas and erosion. As the tides bring in sand and soils from offshore, they settle in between the roots and stalks of marsh grasses to form a fortification against the waves. Taking groups out to salt marshes like Chezzetcook is critical to helping people understand how important these ecosystems are in the face of climate change. But outreach on its own isn't enough. That's why we've been partnering with Atlantic provincial governments to restore salt marshes on former dikelands at risk of being inundated by tidewaters.
Since the early 1700s, more than half of Nova Scotia's coastal marshes have been lost to agriculture and development, leaving many of our Atlantic coastal communities vulnerable to sea-level rise. Here, sea levels are expected to rise between 75 and 100 centimetres by 2100. In Halifax, the municipal government amended land-use bylaws requiring waterfront residential buildings to be built at least 3.8 metres above sea level to account for more powerful storm surges.
Trouble trifecta
The three forces creating rising challenges
Thermal expansion
As water temperature rises, it expands. Almost 50 per cent of sea-level rise over the last 25 years is from warmer ocean water taking up more space.
Glacial melt
Warmer summers are melting glaciers faster than winter snows can replenish them. The result is a disparity between ocean evaporation and runoff, causing sea level to rise.
Loss of ice sheets
In Antarctica and Greenland, meltwater from above and seawater from below is seeping beneath the ice sheets, causing ice streams to move more quickly into the sea.
Recently, DUC completed the restoration of salt marsh on the banks of Cornwallis River (Jijuktu'kwejk in Mi'kmaw), which drains into the Bay of Fundy, home of some of the highest tides in the world. It's one of seven salt marsh restorations we've completed in Canada's most eastern region. Over time, salt marshes like this — and others we've restored in Nova Scotia, New Brunswick, and P.E.I.— will accumulate sediment, grow more vegetation, and protect coastal communities and wildlife habitat from seas that have already started rising.
Our work in Atlantic Canada is a proud example of natural infrastructure solutions supporting these communities to help address sea-level rise.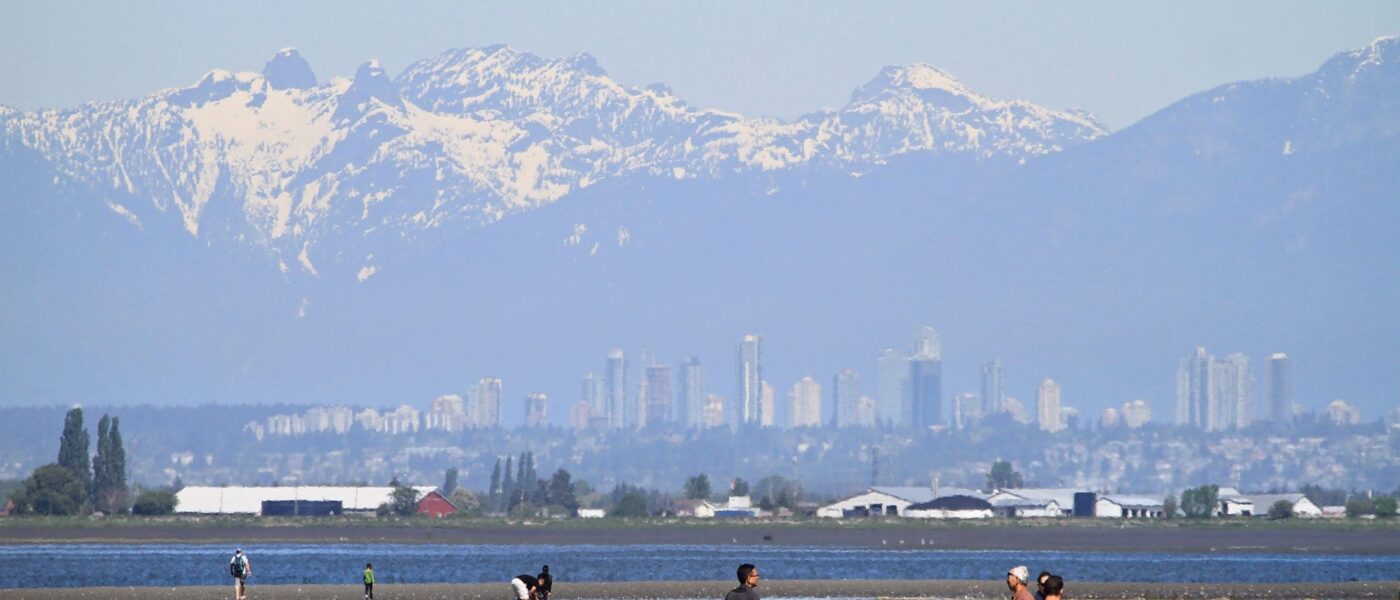 And on the Pacific Coast
On British Columbia's coast, salt marshes are essential to the aquatic circle of life. Salt-tolerant plants grow and decay, and the decaying plants feed crustaceans and invertebrates that feed small fish and birds, which feed larger fish and predators. Even the endangered southern resident killer whales in B.C. are connected to salt marshes; they are salmon specialists, and the salmon rely on these marshes for rearing and refuge during their juvenile stages and for the abundance of aquatic invertebrates found in salt marshes for food.
Nearly 100,000 visitors a year walk, jog and bike the trails at Mud Bay and along the Colebrook Dyke trail in South Surrey, where one of these vital marshes is located.
Sea-level rise poses a real threat to B.C.'s communities along the Pacific Coast, like Surrey. The Government of B.C. has told municipalities to plan for at least one metre of sea rise by 2100 and another metre by 2200. More than 20 per cent of the city's land lies within the coastal floodplain area. According to the provincial government's assessment, the area's agricultural sector would see 30 square kilometres affected, which accounts for 10 per cent of Metro Vancouver's farmland and generates more than $100 million in annual farm revenue. The chance of an extreme flood here, as of today, is 0.5 per cent. By 2100, the risk jumps to 50 per cent.
For three years, the City of Surrey has been developing the Coastal Flood Adaptation Strategy and we have been a key partner in helping shape the City's plan forward. Our scientific expertise has been helping the community understand what is at stake; they've turned to us for our help in conserving and protecting estuarine habitat and associated species.
Over the next 10 years, Surrey is investing $187 million to replace the aging sea dams, upgrade dikes, establish a riverfront park with natural flood-attenuating features, and more. And DUC's Pacific team will continue to advocate for natural solutions that will allow coastal areas to function as they're naturally designed: to provide clean water, mitigate storm damage, and provide important habitat for fish and wildlife.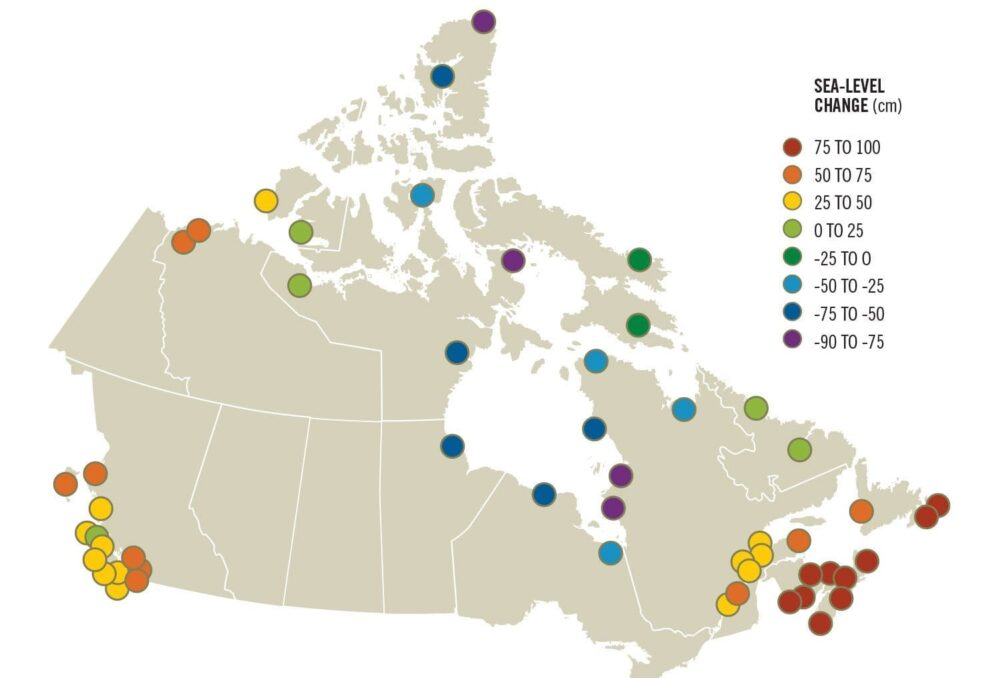 Endangered estuaries: How sea-level rise complicates it all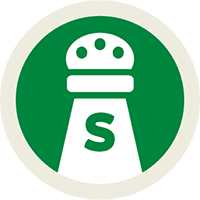 Estuaries are where ocean saltwater meets the fresh water of our lakes and streams. It's a waterfowl oasis of food and migration stopovers — and recognized as one of the most productive ecosystems in the world.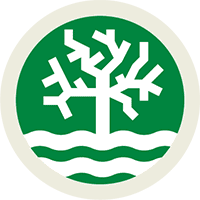 Rising sea levels flood these areas, increasing the salt content in the water and destroying fauna and flora. Water attempts to migrate inland to keep pace with rising levels and higher salt content, but encounters obstacles such as hills, roads, or other developments. Trees will become affected by the increase of salt in the water, working harder to pull water from the soil—or die.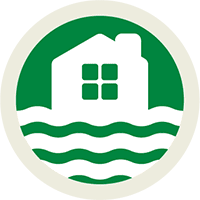 Degraded coastal wetlands reduce species diversity, but also have a risk to our health, through flooding and property damage due to rising storm surges.
How is Ducks Unlimited Canada connected to addressing sea-level rise?
Everything you wanted to know about sea-level rise and wetlands at a glance
Download our infographic