Brendan Kelly is a patient man. Sometimes, in the winter, he's a wet, cold and patient man. He gets up before a salmon-tinted dawn breaks over the shores and marshes of his native Newfoundland. Rises before his photographic prey.
Hauling kilograms of photo gear into the dimly lit landscape, Kelly finds a vantage point he'd already scouted. He hunkers into position, sometimes belly down for hours on the frozen ground or unforgiving ice. All the while he peers through a viewfinder that frames a wilderness packed with potential and primed for a decisive moment.
Kelly is anticipating the arrival of his subject—a duck, a seabird or sudden predator. He knows their rituals, their habitats and schedules. He's hoping to be rewarded for waiting not where the duck is, but where the duck will be.
Then in an instant, the light, the waft of a wing or the curious tilt of a head are precisely right. Kelly presses the shutter and catches on his camera's sensor the perfect and vanished moment.
"I've found many times when I'm just about to give up and I'm really cold or uncomfortable, when I push myself just a little bit longer to stay there, that's when I get the shot," says Kelly.
He's fortunate to have grown up in Paradise, N.L., surrounded by the varied and rugged terrain of his province. At a young age he fell in love with birds, their ways and their habitats. When he was 11, Kelly saw that habitat shrinking. In response, he and his father built nesting boxes for swallows, boreal owls and other species.
In 2013, his precocious conservation work earned him the Ducks Unlimited Canada Newalta Wetlands Hero Award of Merit. That honour allowed him to spread his nest boxes further afield.
He continues that work today. And, on a novel twist to the old conservation adage, wherever he goes he leaves only nest boxes and takes only pictures—pictures informed by years of knowing the ways of his beloved subjects.
These days Kelly is pursuing a bachelor's degree in wildlife conservation at the University of Prince Edward Island. A life choice made because of his passion and photography.
"Over the years of noticing these different animals and spending so much time with them you get a really good appreciation for them and a deep understanding of how everything is connected," he explains.
His hard-fought images are here to see. His own stories are here to read. These are not lucky shots, nor are they ordinary ones. Chance, it is said, favours the prepared mind. And Kelly is an extraordinarily prepared photographer.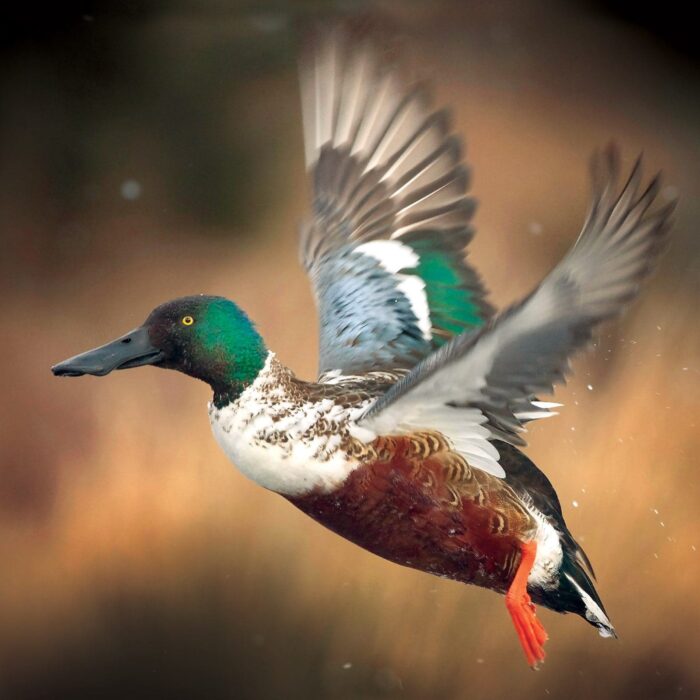 While photographing a group of mallards and wigeon in Paradise, I was lucky enough to capture this image of a northern shoveler. This species is uncommon in Newfoundland.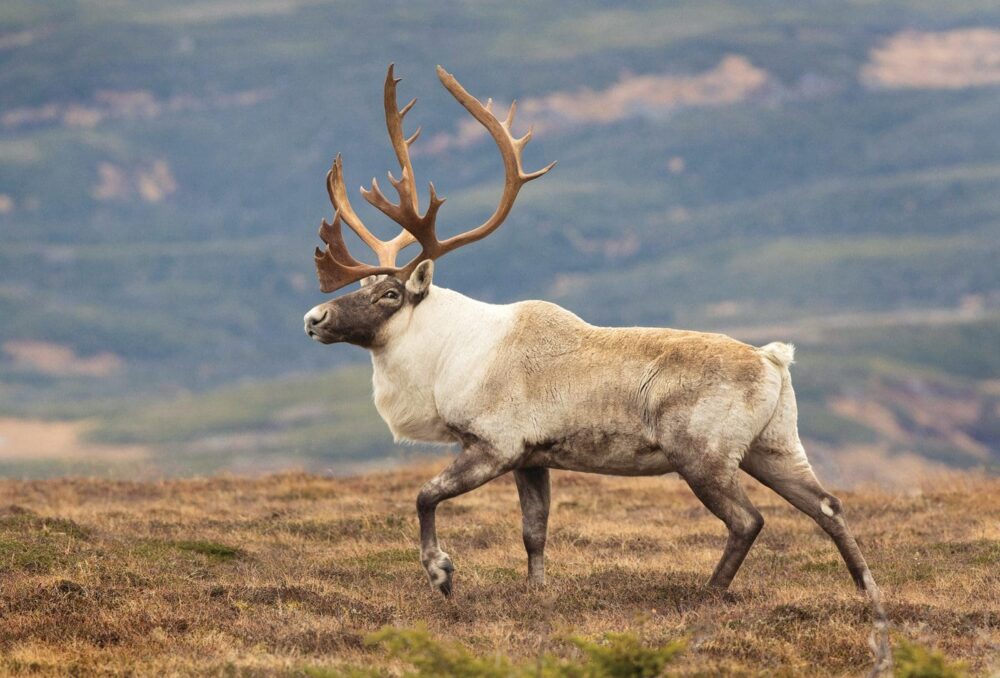 This image depicts one of my most memorable wildlife encounters. After climbing more than 800 metres to the summit of Newfoundland's second highest point, Gros Morne Mountain, me and a few friends observed several woodland caribou. But this bull  stole the show!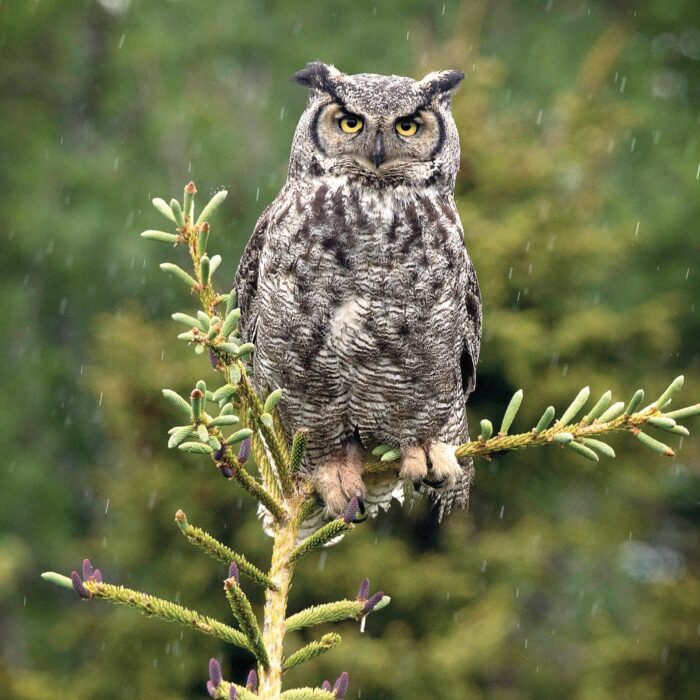 This female great horned owl had just delivered a snowshoe hare to her hungry chicks before taking a rest in a fir tree and waiting out a rain shower. The sheer power and elegance of this species make it one of my favourite subjects.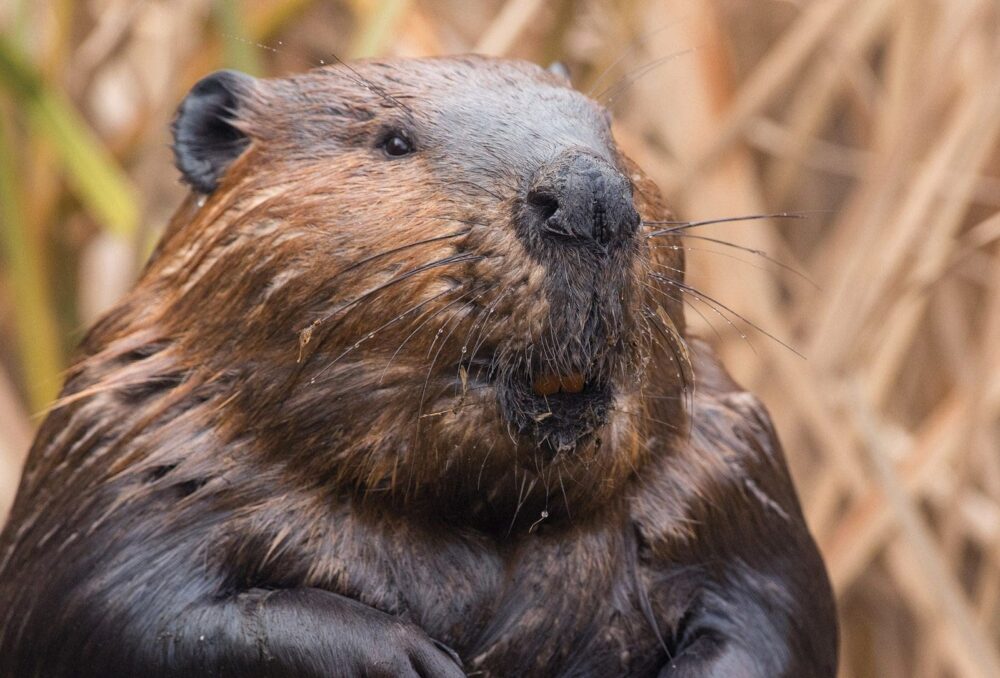 I captured this image in the Fletcher Wildlife Garden in Ottawa, Ont. It amazes me to see wildlife like this beaver thriving in urban wetlands.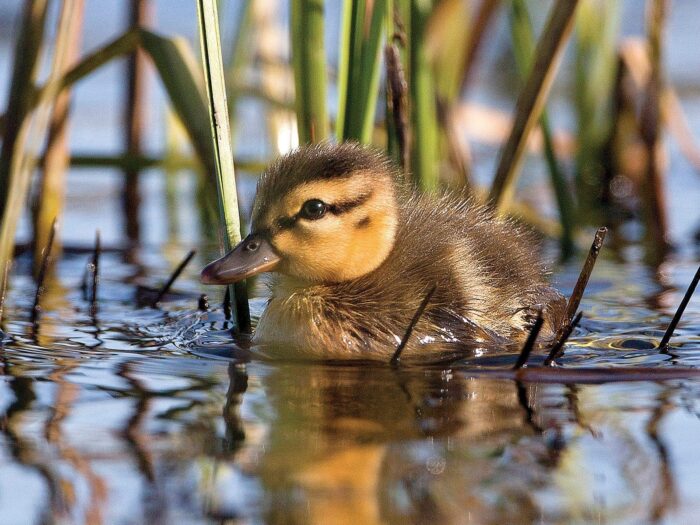 When photographing small subjects like this mallard duckling, I have found that getting to eye level with your subject helps the viewer see the environment from the perspective of the subject.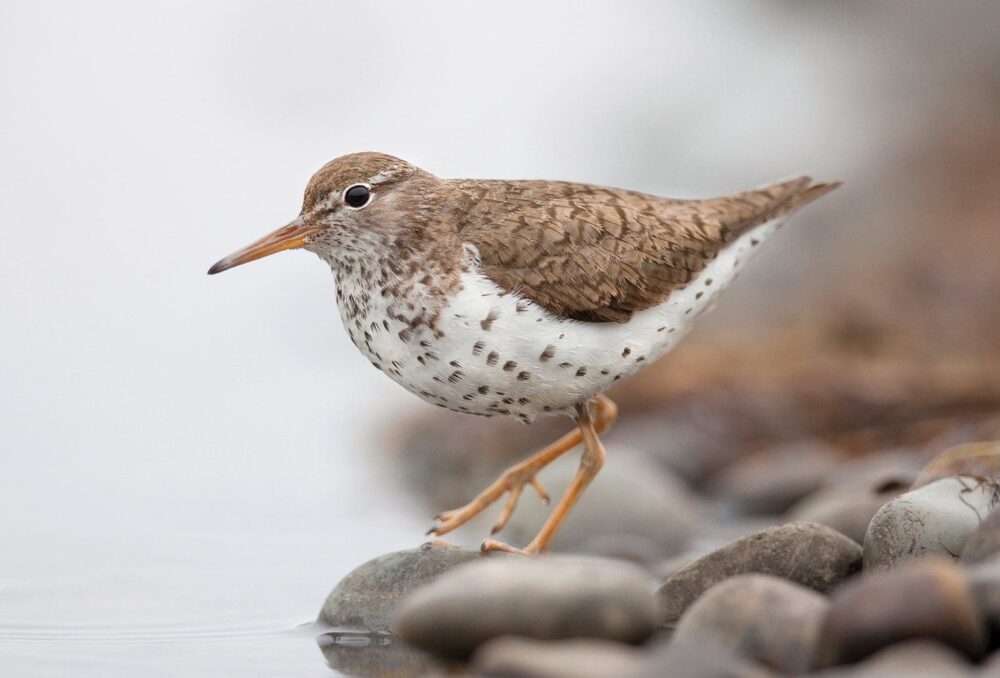 When someone unknowingly gets too close to the nest of a spotted sandpiper, the female puts on quite the performance. She will call rapidly and flutter around in an attempt to gain your attention. As you walk towards her she leads you in a direction away from her nest or chicks.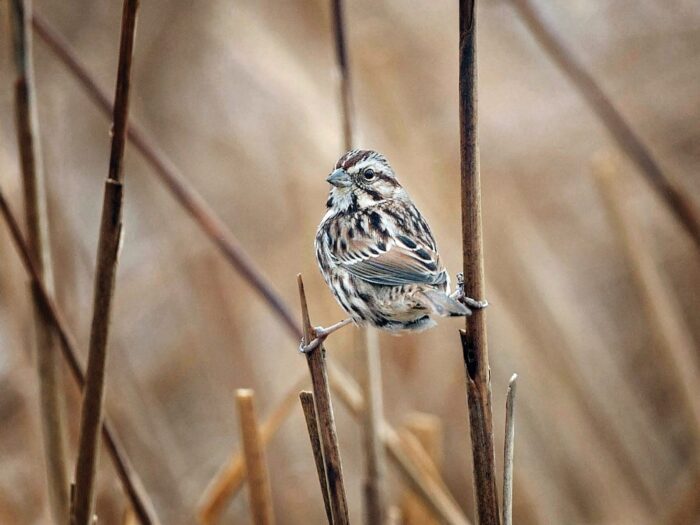 Sometimes you never know what you've captured until you look back through your shots. I was surprised to see that this song sparrow had grabbed two different branches and was doing the splits! In the heart of St. Johns, N.L., small numbers of song sparrows are able to overwinter thanks to urban wetlands offering food, and protection from the elements.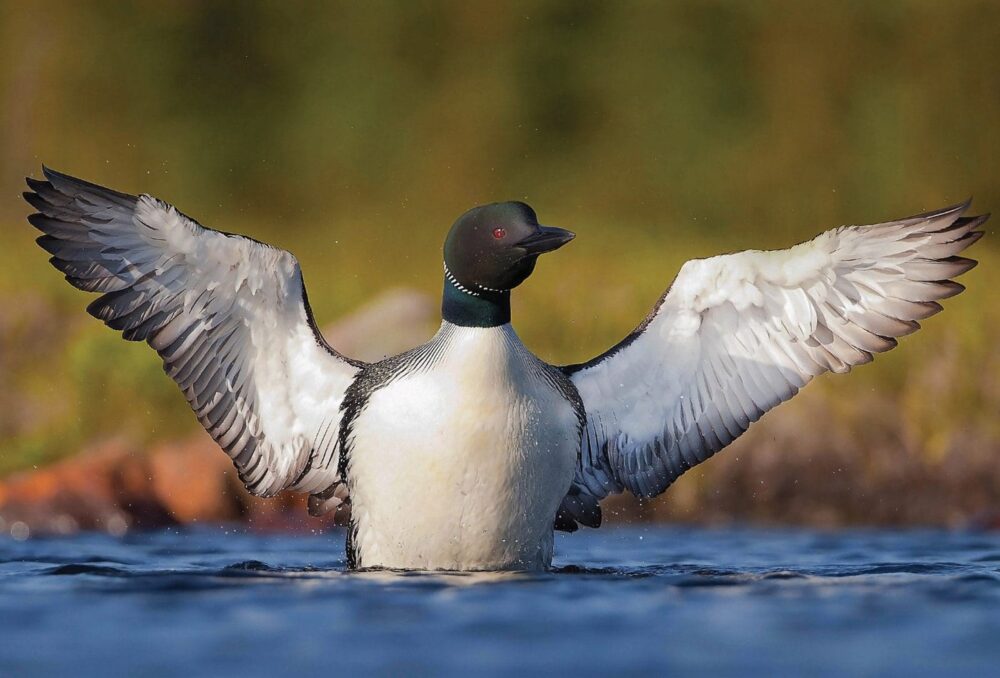 Along Newfoundland's sparsely vegetated Avalon Peninsula there are countless ponds, rivers and wetlands. In June, common loons arrive on these ponds and raise their downy chicks. Pictured here is a loon who was taking a break from incubating eggs. I have never had another experience before or after where loons allowed me to view them this close without disturbing them.
See more of Brendan's photos on Instagram at @__brendankelly__.
Subscribe to Conservator Magazine
The pages of Conservator magazine are filled with beautiful photography and incredible stories like this. Learn how you can receive an annual subscription when you donate to support DUC's conservation work.
Learn more