For some people, venturing outdoors may be like wandering into a dark and mysterious place, but for others — getting outside and reconnecting to the vitality of nature and our ecosystem is the only way to live. Truth is, I've been on both sides.
As an explorer and photographer, I've had the privilege over the last five years to document my various "transformative experiences" in Canada. If I've learned one thing, it's that we are all born explorers. We were all born with a generous sense of curiosity and will to explore. Throughout life, unfortunately, we lose our spark, and get pulled away from our sense of discovery. I'm here to tell you that while you're here and alive, you have the opportunity to (re)access your inner wildhood.
Transformative experiences in nature change you. These are something like "bucket-list" experiences, however, the following adventures are all attainable. They are within your reach. Since I've become reconnected to the outdoors, I've felt the vitality of raw nature and discovered a whole side of myself and a way of experiencing life that has made me feel alive.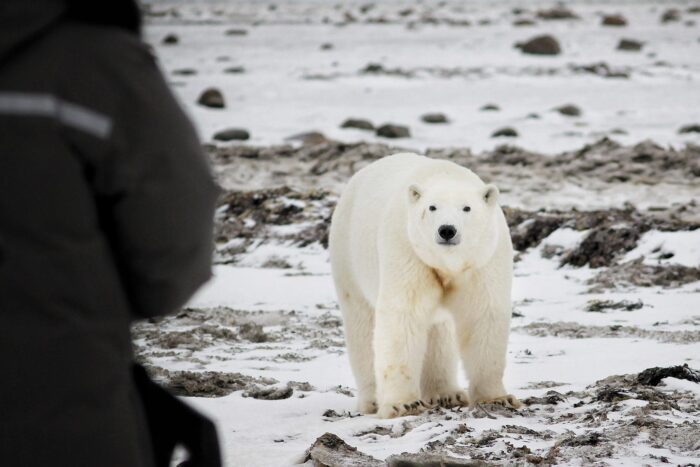 Connecting humans to wildlife: moments that will halt you in your tracks. When people see photos of my treks with polar bears on the Arctic tundra, they'll most often ask, "What is it like to stand in front of a polar bear? What does it feel like?" And my answer is this: you feel everything. You feel the thrill (and fear) of standing in front of an apex predator. Then another wave comes over you when you look into the bear's eyes and realize this moment doesn't belong to you — it belongs to the bear. You separate from your environment and you are held by the sensational and innocent beauty of this animal. The life of a polar bear is real survival. You don't think about any stress at work or anxiety about deadlines; you're part of their world and their world is the same world as ours.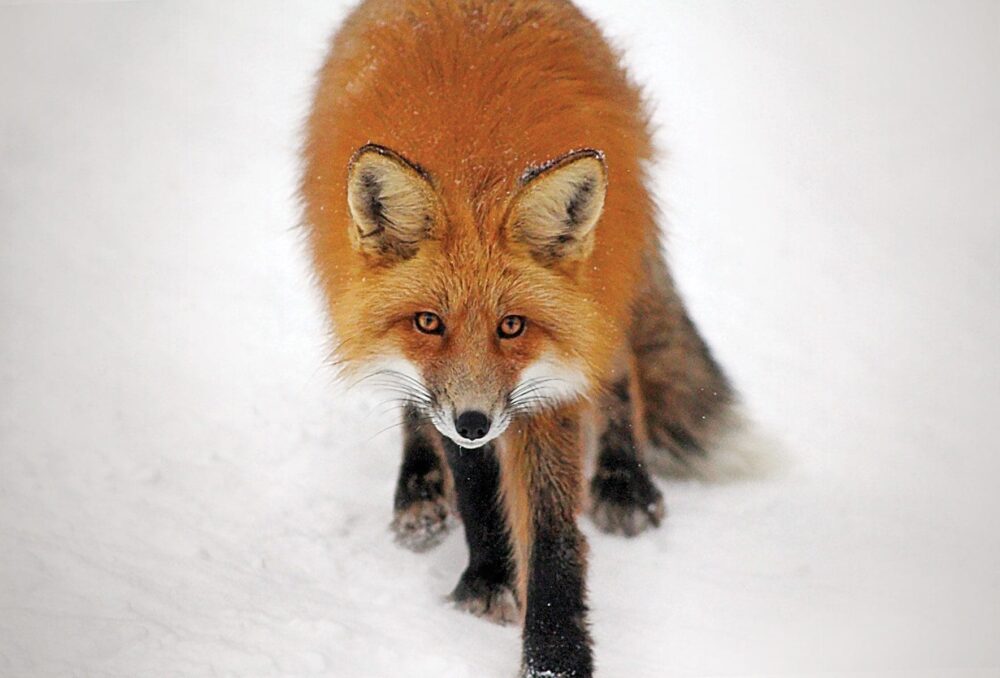 Meet Red. I had one of the most beautiful experiences of my life when I came face to face with a wild red fox on expedition in British Columbia. Carefully and cautiously approaching the animal, I was in sheer amazement the entire time… I can't explain the feeling. I couldn't look away or even think; I felt connected to something real and alive. That's the feeling I'm relentlessly pursuing. So much became clear after I took this photograph. It is my honour to experience and share moments like this, knowing it's what I'm meant to be doing with my life. Thank you Red, for bringing a tear to my eye when I least expected it.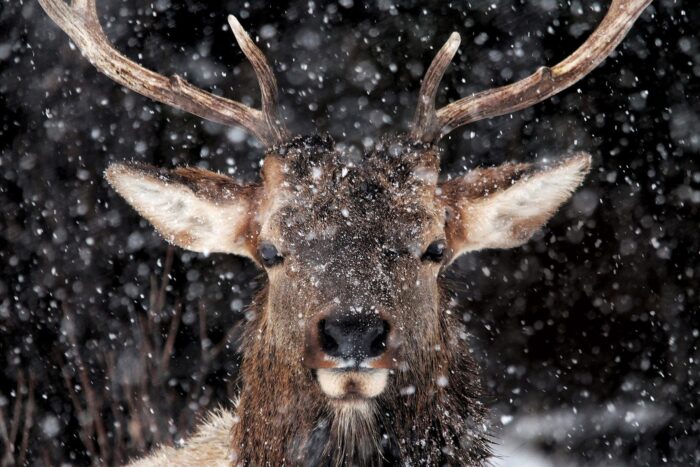 On a frosty winter morning in the Canadian Rockies, I was photographing the snowy landscape. Kneeling in the snow changing lenses, I looked up to see an elk staring directly at me from approximately 40 feet away. Peering through my long zoom lens and with snowflakes gently falling through my scene, I saw directly into another life. For that split second, you'll feel connected.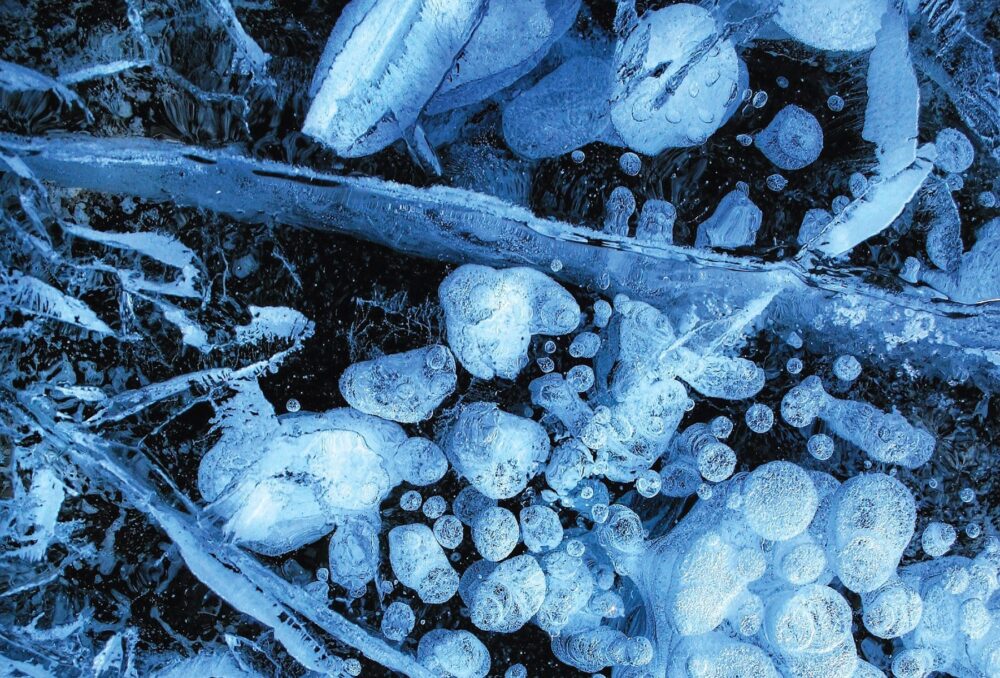 Capturing precious and compelling moments locked in time. In Alberta, in winter, you can find gas bubbles frozen in time at Abraham Lake. The methane bubbles are caused by decaying sediment at the bottom of the lake and as oxygen rises through a frozen environment it's trapped and suspended in space. It's a mesmerizing natural phenomenon.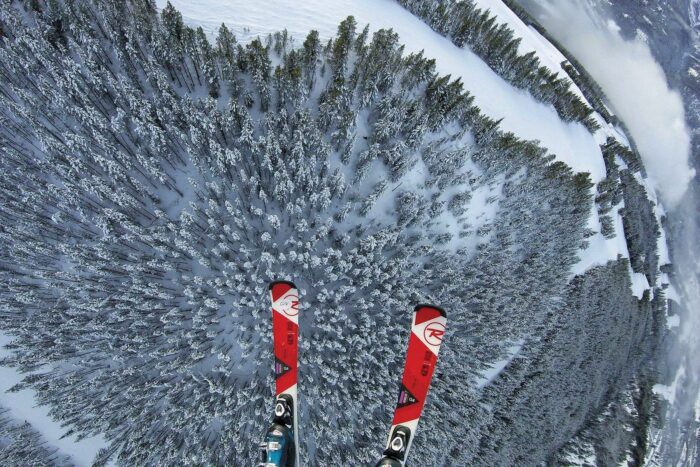 Use adventure as your access pass. I woke up at 5:30 a.m. at the base of Panorama Mountain in 2015. I learned the night before what paragliding was and didn't realize I'd be paragliding off the summit at 8,000 feet! You point your skis straight for five seconds down the mountain before a sweeping gust lifts you into flight. You feel like an airborne sensation! Freshly snow-dusted trees, a calm breeze. Soaring through clouds and landing safely at the base was one of my most memorable, transformative experiences.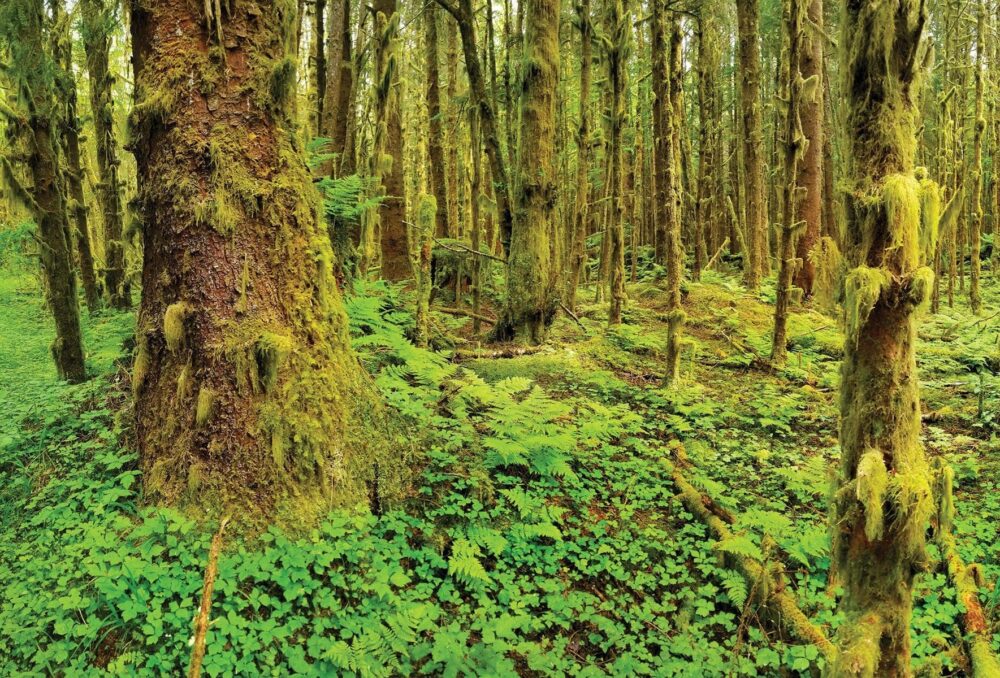 Let's be relentless in protecting what we love, please. If there's one sentiment I'd like to leave you with, it's that in order to cause a "pattern interrupt" in the conservation of nature and our planet, we must take relentless action as stewards of the environment for future generations. Our planet is in your hands.
Dax Justin is a Canadian explorer, adventure photographer, Canon Canada Ambassador, Fellow of the Royal Canadian Geographical Society, contributor to Canadian Geographic, National Geographic Certified Educator, graphic designer and TEDx speaker. You can connect with Dax at daxjustin.com and follow his adventures on Instagram (@daxjustin).
Subscribe to Conservator
The pages of Conservator magazine are filled with beautiful photography and incredible stories like this. Learn how you can receive an annual subscription when you donate to support DUC's conservation work.
Learn more