There were many people picking near my favourite berry spots this summer. And there were definitely some getting close to some of my mushroom spots.
In the case of wild mushroom spots, any is too many. If you forage for mushrooms, you know.
The pandemic has changed humankind's relationship with nature. Folks who didn't connect closely or regularly with the outdoors before are suddenly all-in. They are searching for comfort, resilience and self-sufficiency during COVID-19, and are turning to nature to find it. All joking aside, lifelong nature nuts and bushwhackers like me should be grateful for the company.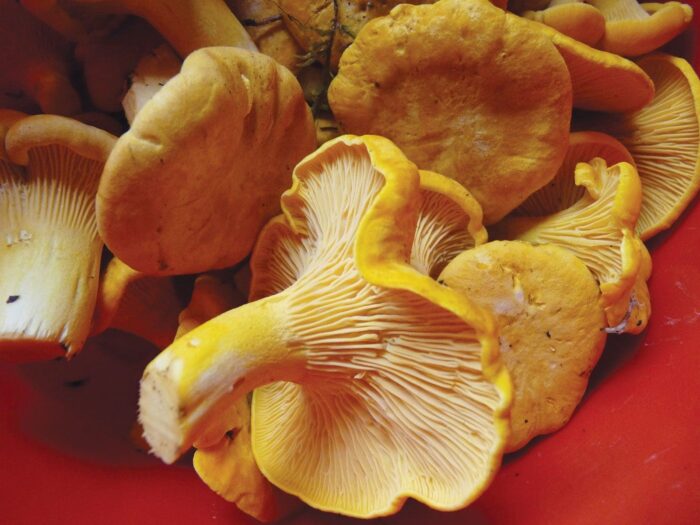 Searching for everything from yeast to beast
Back in April, we watched the supply-chain story change from toilet paper shortages to yeast shortages. Google Trends showed that interest in the search term "baker's yeast" was more than 600 per cent higher over the same time last year. For a while, this meant fewer homemade cinnamon buns in my own kitchen. My family survived the sugar withdrawals, but it was touch and go for a while.
Other search data hints at some interesting stories during the pandemic. Curiously, Canadians have searched for "pet dye" way more this year than last. If we need more proof that people have time on their hands, there it is.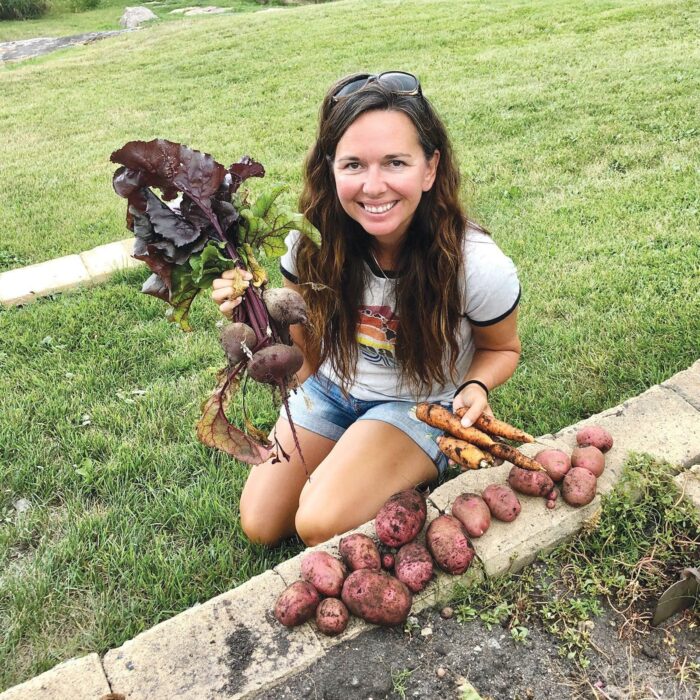 But beyond poodles with purple topknots, other do-it-yourself trends are rooted in the desire to provide for oneself and connect with nature. Canadians' search interest jumped for phrases like "how to hunt," "learn to fish" and "foraging."
"When the pandemic hit Canada, we had a lot more time on our hands, and I went a little overboard," says Michelle Trudeau. Trudeau was an avid angler like me long before COVID-19, but people like her caused search interest in "how to garden" to spike when spring weather arrived.
By summer, Trudeau's social media accounts were blooming with garden photos — and her family's meals had shifted drastically away from takeout and grocery store fare.
"Planning a full meal largely from items that we grew and harvested ourselves has given me the greatest sense of accomplishment," she says.
Proof you can take to the bank
Trudeau often served fresh-caught walleye alongside the homegrown veggies on her family's plates, and she likely found some extra company on the water this year as newbies shifted from learning online to gearing up.
"Fishing equipment sales this year have been up, especially in what I would consider entry-level price points," says Andrew McPherson, president at Continental Sports Inc., a leading Canadian wholesale distributor of fishing, hunting and outdoor gear.
My own research (also known as "every darn time I tried to buy leeches for walleye fishing") confirms that tackle store shelves — and bait fridges — have been picked over. Of course, there's more causing empty shelves than sales. Fishing gear manufacturing, like many things, has been slowed by factory shut-downs, distancing requirements and shipping issues.
Still, McPherson says that tackle retailers are doing well in 2020 and fishing is clearly on the rise. "Our clients have echoed that business is up…and the boat ramps have been busier than ever."
"
Providing for ourselves has made me feel safe from the craziness happening all around us
Our quest for self-sufficiency and better health
Virus-fueled fears, supply-chain shortages and surplus time have been the inspiration for people to get back to basics —discovering all there is to gain from gardens, lakes, hunting land and secret mushroom spots that have been passed down through generations.
"Providing for ourselves has made me feel safe from the craziness happening all around us," says Trudeau. "It might be silly, but I feel like we can survive anything as long as we can live off the land."
She says her natural harvest provides health benefits, too.
"My family has changed our not-so-healthy lifestyle and become healthier than we have been in many years," says Trudeau. "But moreover, being a part of the entire process, from seed to harvest, has helped to keep me mentally healthy during this worldwide crisis."
As a parent myself, I will add that outdoor discovery has helped fill a gap left by cancelled classes and activities — one that is too easily filled with screen time. And as a hunter, I'll echo that there's nothing more satisfying than harvesting a supply of good food.
"When I started to see the pictures of empty meat sections at grocery stores, I didn't worry much as I love to eat and share wild game and fish," says Andrew Rochon, chef, hunting guide and communications and outreach coordinator at Wildlife Habitat Canada (WHC). "Being a hunter and angler is a great way to be a 'locavore,' knowing exactly where your protein comes from and being able to provide great organic healthy protein for you and your family."
Clearly Rochon isn't new to hunting, but this year has inspired and allowed him to do more. This spring, he also took his godson along to harvest his first turkey.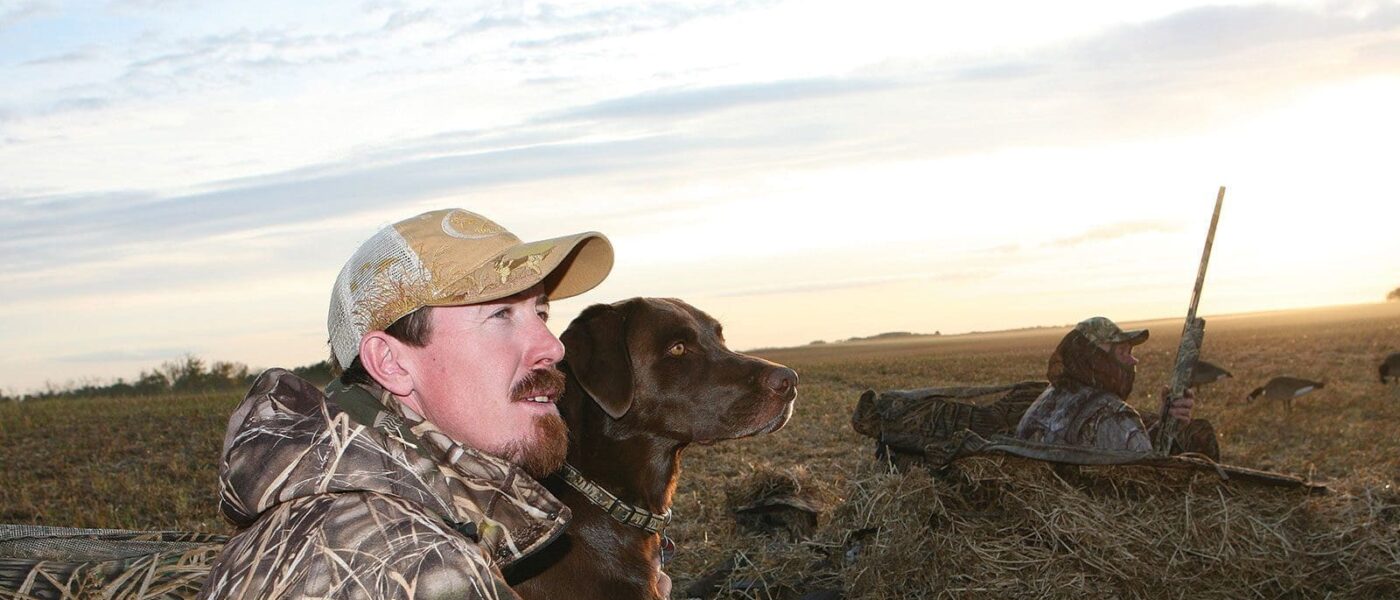 How taking from nature can help conservation
Unlike angling, a spike in hunting interest won't likely mean a spike in new Canadian hunters this year — because most people must complete a hunter education program first, and those programs lost capacity with COVID-19 restrictions placed on in-person gatherings. Instead, growth in hunting is more likely to come from former hunters returning to the sport, and increased leisure time for people like Rochon. Turkey licence sales in Ontario increased by 4,497 (8.5 per cent) this year, and according to the Canadian Wildlife Service, first month sales for the Migratory Game Bird Hunting Permit and Canadian Wildlife Habitat Conservation Stamp (commonly known as the duck stamp) showed a small increase. The stamp is required for waterfowl hunting across Canada and generates funding for conservation through WHC — a total of $55 million as of 2019, funding 1,500 habitat projects with organizations like Ducks Unlimited Canada (DUC).
It's important to note, however, that those licence sales are specifically to Canadians.
"On average, at least 20,000 U.S. hunters come to Canada each year to hunt [waterfowl] and purchase their stamp," says Rochon. "$8.50 from each Migratory Game Bird Hunting Permit comes to WHC, which it then invests in conservation projects across Canada."
The number of U.S. hunters in Canada will be closer to zero in 2020 — meaning a loss of roughly $170,000 for conservation funding. And that makes it more crucial for those of us here to do what we can.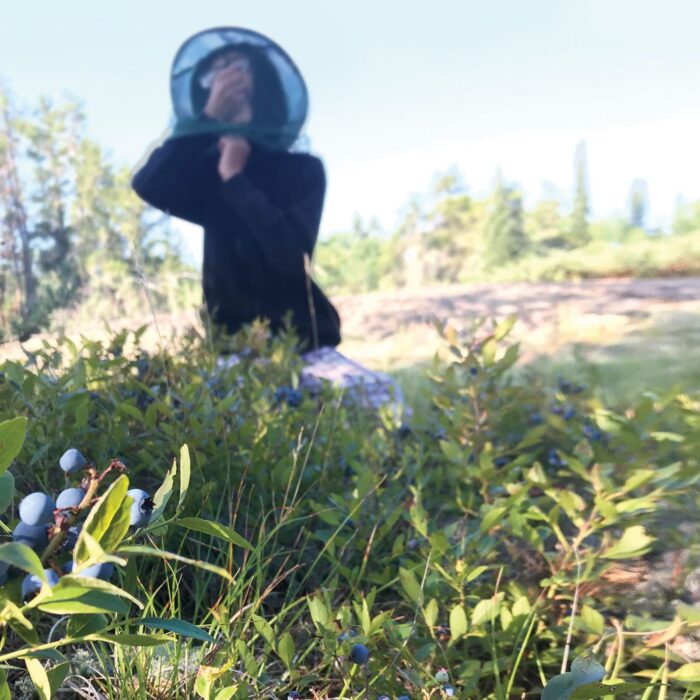 First, in true hunter-conservationist spirit, Rochon says some Canadian hunters are buying two duck stamps this year. Count me in for that extra $8.50.
More importantly, there's never been a better time to embrace new interest within our hunting, fishing and foraging communities — and even force a smile when a stranger appears near our chanterelles.
This is a golden opportunity for everyone who loves the outdoors. Because the more people who learn to value all that nature provides — when they have the time to really pay attention — the more friends we'll have in the never-ending fight to protect it.

Carolyn Kosheluk is DUC's digital media specialist and spends every other waking moment chasing game, fish and wild food. As she writes this, she's dreaming about her upcoming fall trip: hunting moose on the shores of a boreal lake in Manitoba.
---
Searching for self-sufficiency
Canadian Internet search interest in April 2020, compared to 2019:
• "How to hunt" was three times higher
• "Learn to fish" grew by 70 per cent
• "How to garden" more than doubled
• "Canning vegetables" grew by 50 per cent
• "Foraging" doubled
Experience the outdoors
Discover waterfowl ID resources and check out our Duck Navigator map to find a list of DUC properties near you that are open to the public for hunting, bird-watching and other activities.
Resources for you