Dragonflies and damselflies (Odonata) have been the subject of DUC's Project Dragonfly campaign, a public appeal for "citizen scientists" to help record observations of these iconic insects facing a global population decline. This summer, the iNaturalist project attracted a following of interested citizens who managed to observe all 215 species known to be in Canada, and a few that weren't!
We caught up with naturalist Rob Tymstra from Pelee Island, Ont. who topped the Project Dragonfly leader board with his impressive 108 species observed this season.
What is uniquely fascinating about Odonata?
Dragonflies are amazing creatures. Not only are they beautiful but they are also engaging. They're relatively easy to catch, which gives one an opportunity to study them up close and at leisure. They seem somehow indignant, wondering how they, expert predator hunters with superb eyesight, allowed themselves to be caught by a slow, clumsy human!
How far have you gone to find one?
It took me a long time to get a cobra clubtail, a beautiful medium-sized dragonfly that has a huge skillet-like club on the end of its abdomen. I finally caught up with one in a forested reserve on the banks of the Detroit River just south of Windsor, a very exciting moment.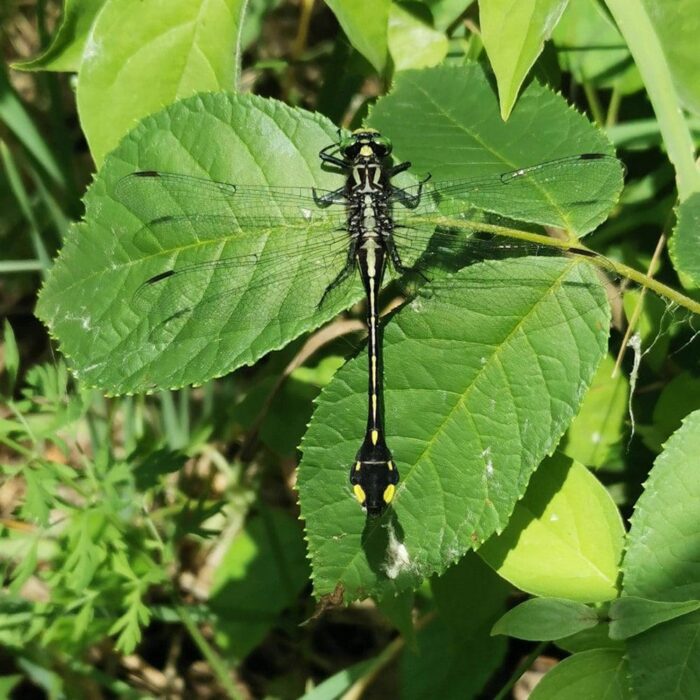 What are the "must have" items you take when chasing Odonata?
I always go out with a camera, close-focusing binoculars, and a dragonfly net. I might bring a camera with a telephoto lens as well as a macro lens for getting images of the small details. A hand magnifier is also handy for studying them.
What drives you to keep looking?
Dragonfly chasing replicates the joy I felt when I first started birding as a young teen. When I started dragonfly hunting a couple of years ago, it was like those early days of birding; the thrill of finding something new for my list. There aren't many people chasing dragonflies yet (although the activity is picking up steam) and it's not hard to make new discoveries. Then there are the odd behaviours dragonflies exhibit, and aspects of their biology that are totally unknown. There is a lot of opportunity for the citizen scientist to uncover new facets to these fascinating creatures.
What are some of your most interesting finds or contributions?
Even though I've only been actively chasing dragonflies for two years, I've already added two species to the Canada list. I'm lucky to live on Pelee Island in Canada's deep south where it's more likely to find southern strays. Last October, I discovered the first Canadian record of a great pondhawk, a tropical species that rarely gets north of Texas. And this spring, I encountered dozens of slender baskettails on the island, also a new record for Canada.
What's next?
I'm planning on doing a "Big Year" in 2023 where I'll try to see as many Odonata species as possible in Canada. This will mean travelling to every province and territory if I'm going to get over 200 of the 215 possible species.
---
An ode to our 2022 Project Dragonfly observers:
Thank you to our community of more than 5,100 people like Rob Tymstra who contributed their observations to our Project Dragonfly initiative on iNaturalist in 2022, resulting in:
33,825 Odonata observations
216 different Odonata species observed (202 were research grade)