"
This is such a realization of pursuing your passion. I didn't even think this was possible. So, to do this today and to launch the Endowed Chair program is really special.
Flashback to 2009. Mitch Weegman was a bright-eyed undergraduate student who was crazy about ducks and possessed a nearly all-consuming curiosity about the natural world. He had just presented original research about food availability for ducks in winter at an international conference for North America's top professional waterfowl scientists and managers. It was the moment this rising star in conservation first burst on the scene.
Dave Howerter, DUC's chief conservation officer, was at that conference.
"I remember thinking, here's a guy to keep an eye on."
Opportunities for conservation
Today, Howerter and his peers have once again gathered (albeit this time via Zoom) to hear from Weegman. But now, Weegman's addressing them as a colleague, a respected avian ecologist and the successful candidate who's just landed a historic professorship at one of the continent's most important post-secondary institutions for wetland and waterfowl research.
It's the official announcement introducing Weegman as the DUC Endowed Chair in Wetland and Waterfowl Conservation at the University of Saskatchewan. The first of its kind in the country, the endowed chair will provide generations of students with opportunities to pursue their passions in conservation while delivering research that addresses some of the most pressing environmental issues of our time.
"Launching the chair is the honour of my lifetime and I'm looking forward to getting started," Weegman says.
The day has been a long time coming, not just for Weegman but for waterfowl professionals across North America. Over the last 20 years, there's been a declining trend in university-based wetland and waterfowl programs. Weegman's role fills an important void.
"This was a risk we couldn't ignore," said DUC CEO Karla Guyn, who called the chair's establishment and Weegman's hiring one of the most exciting achievements in the organization's history. "Without education and training, where will our future scientists, conservationists, and wildlife managers come from? Fortunately, we now have someone —right here in Canada — who will challenge, lead and inspire future generations."
Budding young scientists, just like Weegman had been himself, now have a place to grow.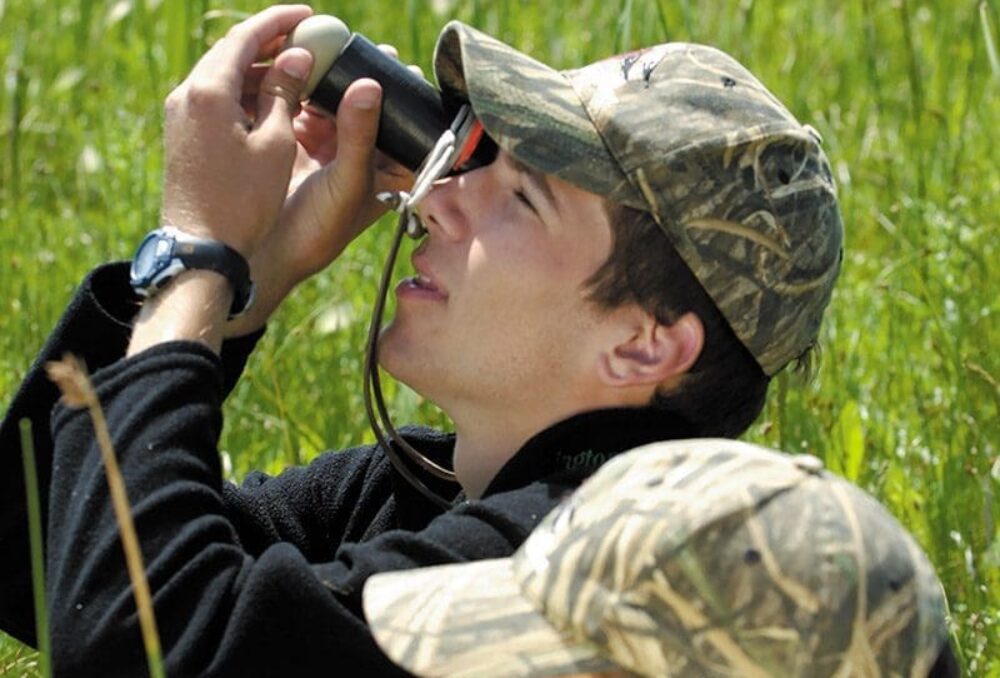 The future of conservation
"At the University of Saskatchewan, we speak about being the university the world needs," said Peta Bonham-Smith, dean of the College of Arts and Science. "Being what the world needs means carrying out impactful research on the most urgent issues facing our planet. It means creating a collaborative environment in which top researchers can do what they do best. It means giving students the opportunity to pursue their passions under the mentorship of some of the finest researchers in their field. This endowed chair will help the University of Saskatchewan be what the world needs."
Weegman, who is originally from Minnesota and grew up watching waterfowl migrate along the Mississippi River, is keen to make the move north.
"Saskatchewan, and more broadly the Canadian prairies and parklands, are legendary for wetlands and waterfowl. Even as a kid, I read about and dreamed of visiting these landscapes," Weegman said. "My vision for the research program is to provide world-class training opportunities for graduate and undergraduate students, science that tackles the greatest challenges in wetland and waterfowl conservation, and enhanced capacity for the future."
A leader for wetlands and waterfowl
After first meeting Weegman at that memorable conference in 2009, Howerter was part of the hiring committee that tapped him for the role of endowed chair.
"The talent and passion we first saw in Mitch has continued to shine at each step of his career including through the interview process for the endowed chair. We attracted all of the best candidates in our search and I know we've chosen the best leader for the future of wetland and waterfowl research in Canada," Howerter says.
Weegman will begin his role in the University of Saskatchewan's Department of Biology on July 1. He and his wife Kaitlin, along with their newborn daughter Elna, are looking forward to putting down roots in the Prairies.
"I'm really looking forward to joining the university and working with the conservation community to provide science-based solutions to pressing environmental challenges."
Interested in supporting the Endowed Chair?
DUC and the University of Saskatchewan have launched a $5-million fundraising initiative to support the chair and its work.
Donate now