They're usually found outside, exploring and caring for local wetlands. But on this April morning, these high school students from across the country are gathered indoors, around computer monitors and large screens.
They're participating in a national videoconference, hosted by Ducks Unlimited Canada (DUC) and the Royal Botanical Gardens with support from national Wetland Centres of Excellence (WCE) sponsor BMO Financial Group and national education sponsor, Cargill.
The event was a perfect opportunity for students to connect and share their innovative ideas and projects with other budding wetland conservationists. It was also a chance for the students to ask scientists from DUC's Institute for Wetland and Waterfowl Research to answer their burning wetland questions. Here's a sampling.
---
What's the single most beneficial action that students can do to positively influence the health of a wetland that we're caring for?
Holy Trinity School WCE
Richmond Hill, Ontario
Educate and spread the word about your wetland to other people in your community so others care as much as you do! This includes showing people how wetlands impact their lives — making a personal connection is important. For some people, that might be seeing how wetlands support many species of animals and plants. Others might be more interested in how wetlands purify water. Finding those connections means that everyone is invested in keeping your wetland healthy and will build support for other actions like wetland restoration and management. Enthusiasm and excitement are infectious — make our wetlands go viral!
Vanessa Harriman
DUC Conservation Scientist
---
How are wetlands important in helping slow down the impacts of climate change?
Hilliardton Marsh WCE
Hilliardton, Ontario
Wetlands are vital in helping mitigate climate change because they are important carbon stores and play a large role in the global carbon cycle. Additionally, wetlands can help cool and humidify the atmosphere and can help buffer against droughts and flooding, both of which are expected to increase with climate change.
Pascal Badiou
DUC Research Scientist
---
Is there something all WCEs can be monitoring in our respective wetlands that would help DUC gain information about climate change?
Hilliardton Marsh WCE
Hilliardton, Ontario
The most important parameter that could be measured at DUC's WCEs is water elevation. This would allow us to understand how the hydroperiod of wetlands is changing in response to climate change and this can have important impacts on wetland ecosystem function and their ability to support waterfowl.
Pascal Badiou
DUC Research Scientist
---
What can individual people do to offset the affects of pollution of our wetlands?
Virden Collegiate WCE
Virden, Manitoba
Do some online research and try to purchase products and services from companies that use sustainable land use practices and products. You can also write or call your local government official to voice your concerns about wetland loss and water quality. Protecting wetland areas with laws and policies goes a long way to ensuring that our water stays clean.
Paige Kowal 
DUC Biological Technician
---
What's a WCE?
Wetland Centres of Excellence (WCE) are a national network of schools and community partners that engage students in wetland conservation through action projects, student-to-student mentored field trips and outreach in their communities.
Know a Wetland Hero?
For years, DUC has helped Canadian youth to take conservation action through our WCEs. Now, you can take our efforts one step further through DUC's Wetland Heroes program! Do you know young people in your community who undertake projects that help conserve wetlands? We'll share their stories to inspire others. Help us recognize the conservation efforts of Canada's youth.
Nominate your favourite Wetland Hero today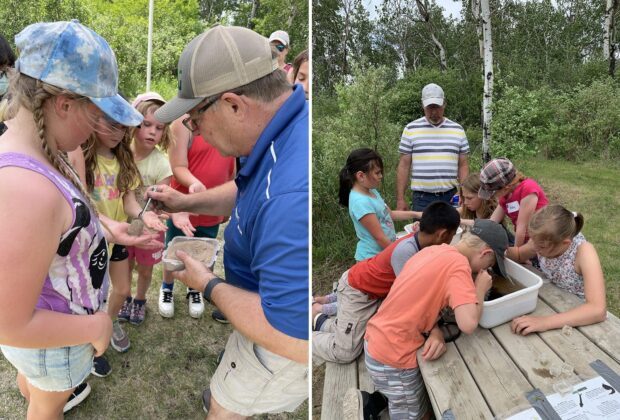 85 Years of Conservation, Education, Volunteers
A decades-long partnership has given countless children environmental knowledge, leadership skills and a connection to nature built on respect and curiosity.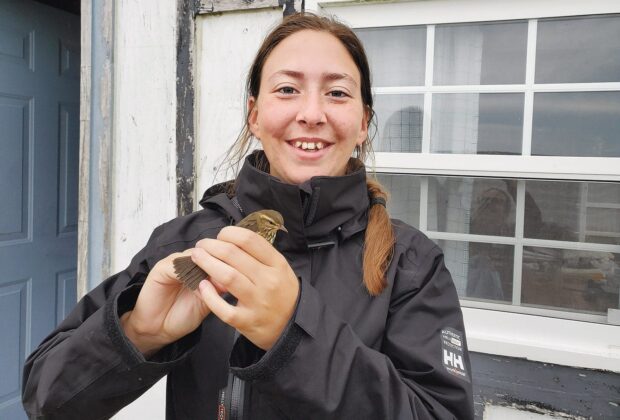 Student of nature now inspiring a new generation of environmental stewards. Just like her.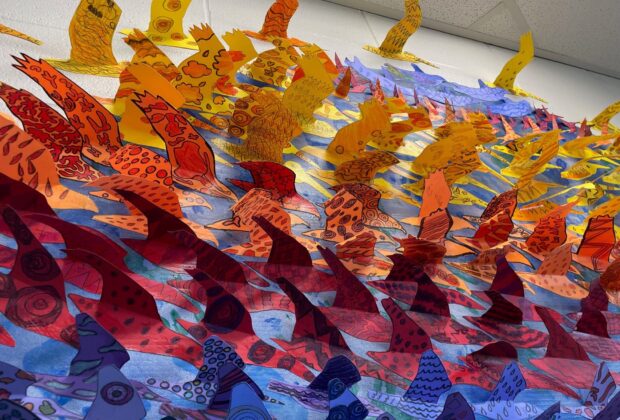 Education, Prairie Pothole Region, Wetlands, Wildlife
Wetland Centre of Excellence students inspire concern for birds and wetlands through art.