Learning in the rain
Students share their experiences from a wet and wild field trip near Weyburn, Sask.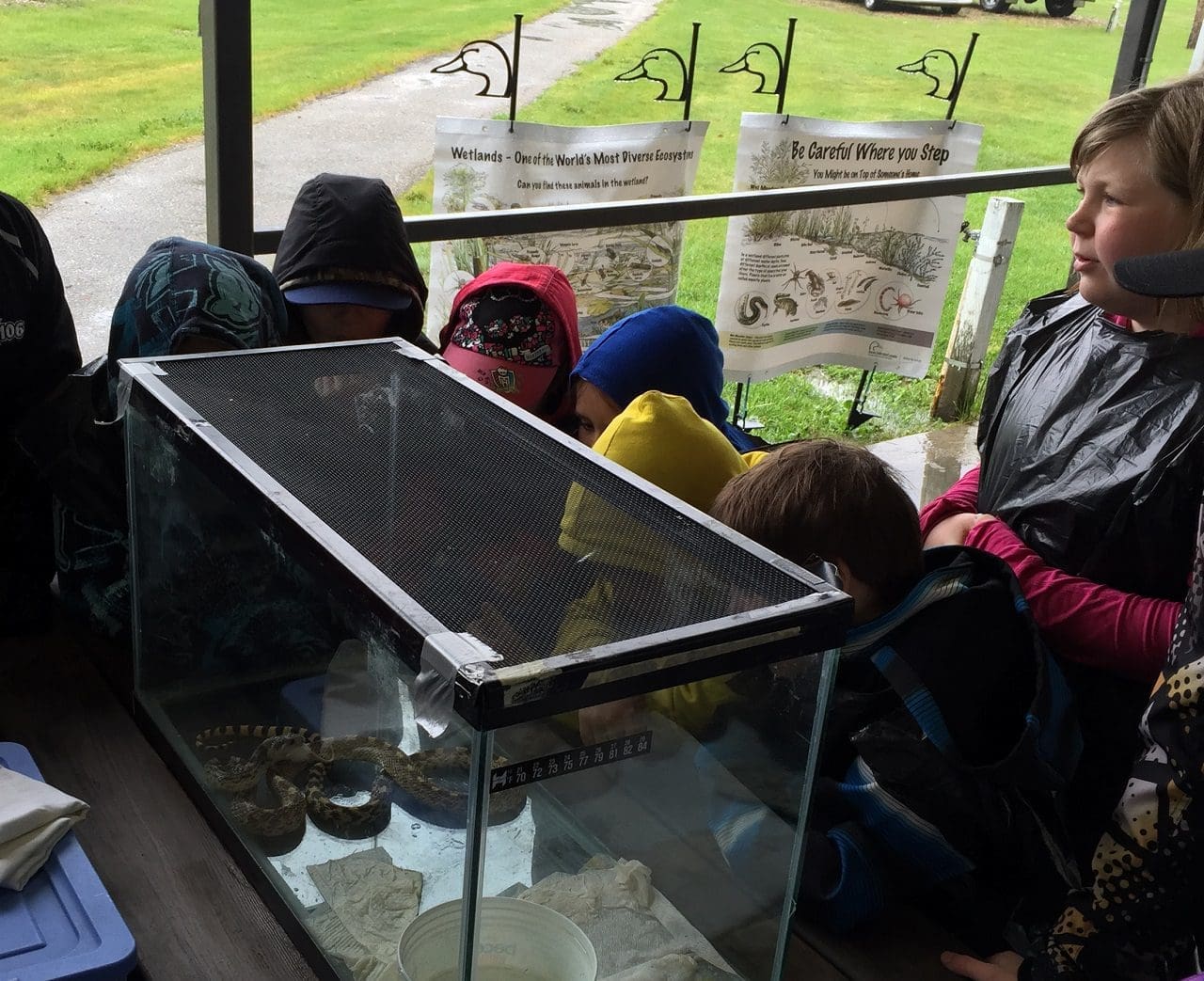 On a rainy day in May 2016, nearly 50 students from Souris School in Weyburn suited up for outdoor learning with DUC. With a forecast for heavy rain and strong winds, staff from DUC and education sponsor Enerplus shuffled the grade 4, 5 and 6 students into River Park's picnic gazebo. With the addition of a few tarps, bungie cords and picnic tables, a weather-ready outdoor classroom was set.
At a normal field trip, the students, equipped with dip nets and buckets, would do their own pond dipping in a wetland or creek. Conditions made that impossible. Instead, water scooped from the Souris River was hauled in by the bucket load, to bring the pond dipping experience inside the make-shift enclosure.
The students enjoyed a day of hands-on learning about wetlands and their inhabitants – including ducks,  owls, aquatic invertebrates (beetles, mosquitoes, leeches and crayfish) and snakes. They enjoyed their wet and wild wetland visit so much that the classes worked together to produce a video, showcasing the experience.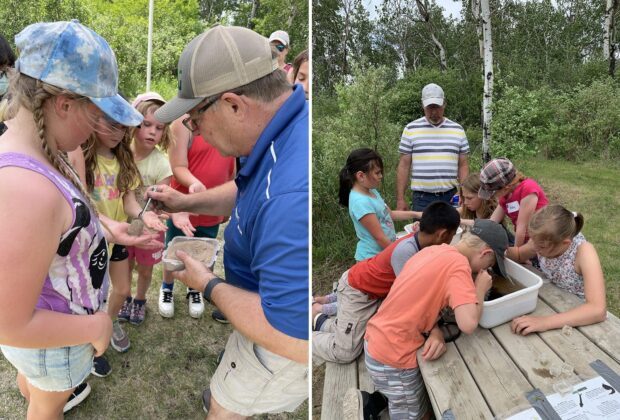 85 Years of Conservation, Education, Volunteers
trueA decades-long partnership has given countless children environmental knowledge, leadership skills and a connection to nature built on respect and curiosity.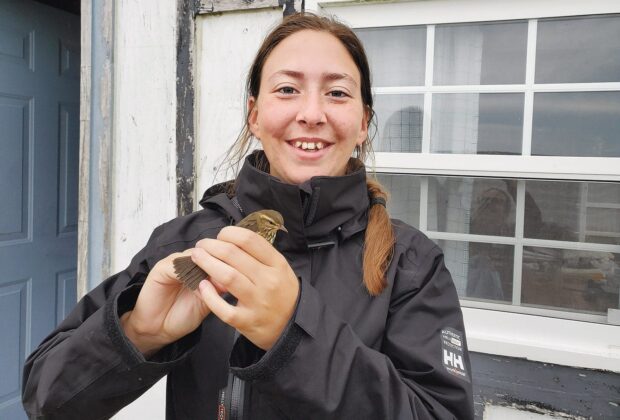 trueStudent of nature now inspiring a new generation of environmental stewards. Just like her.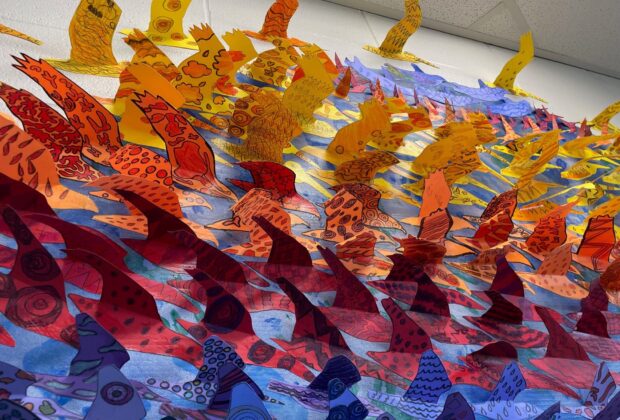 Education, Prairie Pothole Region, Wetlands, Wildlife
trueWetland Centre of Excellence students inspire concern for birds and wetlands through art.