Ella Cattrysse grew up in Aylmer, Ont., a small town near Catfish Creek. Like many folks that live there, Cattrysse grew up with a love for nature and strong ties to conservation. 
But despite their shared values, Cattrysse had trouble opening up to others. "I was very shy and reserved," she says. "I stayed quiet in class; I didn't really put my hand up to answer questions." 
It was her neighbour, Duncan Sinclair, a teacher at her school and leader of the East Elgin Secondary Wetland Centre of Excellence (WCE) program, who coaxed Cattrysse out of her shell. 
The right mentor
Sinclair explained to Cattrysse that the DUC-partnered WCE program was not like a regular class. Students would be outdoors, in everything from canoes to snowshoes to hip waders, where they would learn about wetlands and build leadership skills.  
"I'd heard a bit about the program through my older sister, but [Sinclair] sold me on it. He was always pushing me and other students to try new things," says Cattrysse. "He's an amazing person, very kind and motivating." 
With Sinclair's encouragement and some adjusting to her timetable, Cattrysse joined the program in her last year of high school.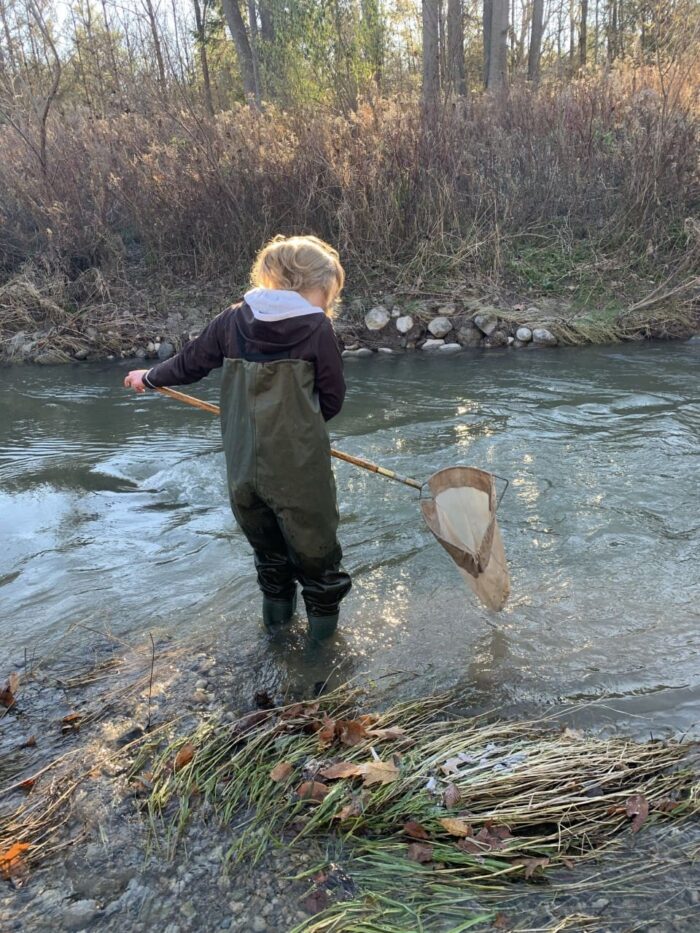 Pushing the limit
The first challenge Cattrysse faced in the program was physical. The canoe trips, biking trips and mountaineering pushed her physically; students would paddle for hours only to reach a long portage. Then they would do it all again on the way back. 
"Trips were a full-day workout," says Cattrysse.  
But with every challenge comes a reward, and the feeling of accomplishment she felt was even greater the more effort she put in.
"I remember we had a two-kilometre portage during our Algonquin Park trip, which was not fun at all," says Cattrysse. "But then when we came out the other side, we got to this beautiful lake. We spent hours fishing together and, later, settling in by the fire." 
"It's my favourite memory from the program."
Outside the comfort zone
It wasn't just the physicality that pushed Cattrysse out of her comfort zone. She also had to lead a wetland station for hundreds of elementary school students during Marsh Quest.  
Marsh Quest is a five-day festival where the WCE high schoolers lead younger students through a series of interactive, outdoor wetland stations. Younger students get to hear, see and feel what lives in a marsh, learn why wetlands are important to us, and how we can help protect them. 
"I ran the camouflage station," says Cattrysse. "For example, I talked about how turtles have shells that blend in with their surroundings." 
As one of the quieter students, Cattrysse had a tougher time with teaching. But she worked hard, practiced her lines, and started to feel herself become more comfortable. 
"In the end, I loved it," says Cattrysse. "It helped that I got to know the other students in my class really well after our trips together. I felt comfortable asking them questions. And [Sinclair] was there to help me out, too."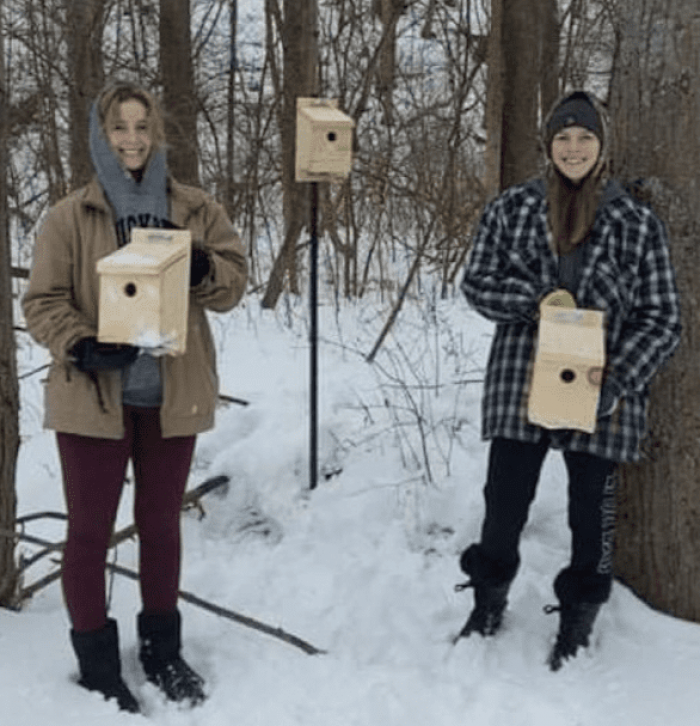 Connecting with water
Another reason the WCE program felt special to Cattrysse was because it reminded her of how much she loves and feels connected to water. Throughout the program, she got to explore Catfish Creek, Big Creek, Sinclair Wetland, Kebbel Wetland, and the many lakes and streams in Algonquin Park and Haliburton Forest.  
"I'm most passionate about oceans," says Cattrysse. "Although, I love all water, and of course, we can't have clean water without wetlands to act as filters." 
In the fall of 2022, Cattrysse started her Marine Biology studies at Dalhousie University. She's looking forward to learning more about water and taking part in different hands-on research opportunities. 
"I'm grateful to the WCE program for helping me become more confident," she says. "And I'm honoured to receive the WCE scholarship."
"This was the one scholarship I wanted the most, because of how much I care about water conservation and how much I share the beliefs of Ducks Unlimited Canada."