Some students dream of leaving the classroom. Others dream of taking the classroom outdoors, turning it into a place where students can be curious and explore. That's the case with Kylie Holmstrom from Virden, Man. 
Holmstrom wanted to be an environmental educator after participating in the Virden Wetland Centre of Excellence program. The DUC-recognized Wetland Centres of Excellence (WCE) are schools and community partners that facilitate hands-on wetland learning and student-led conservation projects.  
At Virden Collegiate, the local WCE program trains students on how to deliver wetland field trips. They learn how to lead younger students through soil testing, water quality monitoring, plant identification, animal track identification and more. 
Holmstrom says the program made a huge impression on her. Not only did she fall in love with wetlands, she fell in love with nature-based teaching. She saw firsthand how excited and curious kids can be when they get a chance to explore the outdoors. 
"They're different outdoors. They're engaged," says Holmstrom. "The words 'photosynthesis' and 'dichotomous key' mean so much more when they're out in nature."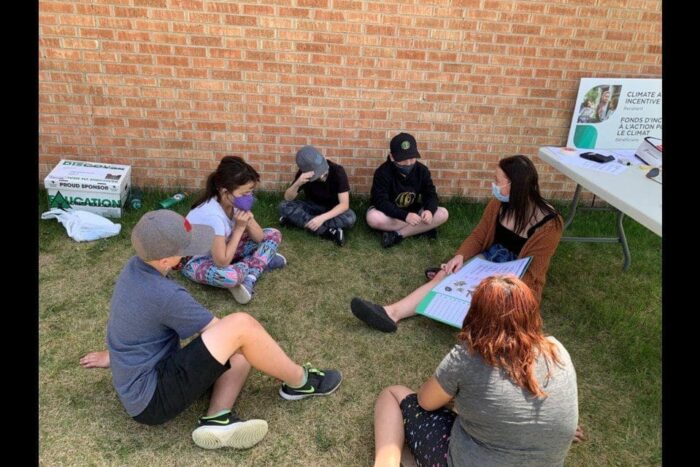 Holmstrom excelled during her time in the WCE program. She showed incredible dedication, going above and beyond to familiarize herself with the wetland site and the wildlife that live there. On top of that, she made learning fun.  
"The manager of our conservation district pulled me aside and asked if they could hire Kylie on the spot," says her teacher, Julie Mathieson. "That's how great she was. I've never met a student that was able to get kids so excited about nature." 
Holmstrom graduated from Virden Collegiate in spring 2021 and began her Bachelor of Education this fall at the University of Alberta. She says she can't wait to absorb as much as she can during her time in class. 
"Part of being an environmental educator is continuing to learn," says Holmstrom. "I'll work hard to make sure I'm keeping up my environmental knowledge up to date so I can share that knowledge with others."