For Evan Musgrove, a fitting motto could be "mi nest box, es su nest box," at least when spring rolls around.
For several years the Oakbank, Man. teenager has installed nest boxes along the creek that borders his home, in order to observe the waterfowl that use his pet-project as their seasonal home.
This year, Musgrove set up the boxes in early April and observed the species of ducks in the area. The pond by his house served as a spring gathering point for mallards, wood ducks, hooded mergansers and several other migrant waterfowl.
"I hoped wood ducks would use the boxes this season, but the broods were all hooded mergansers," said Musgrove.
"This year was particularly successful," said Musgrove. "We had each of the three boxes result in hatching no less than nine eggs. Our game cameras caught video of some of the ducklings making their less than graceful leap from the nest."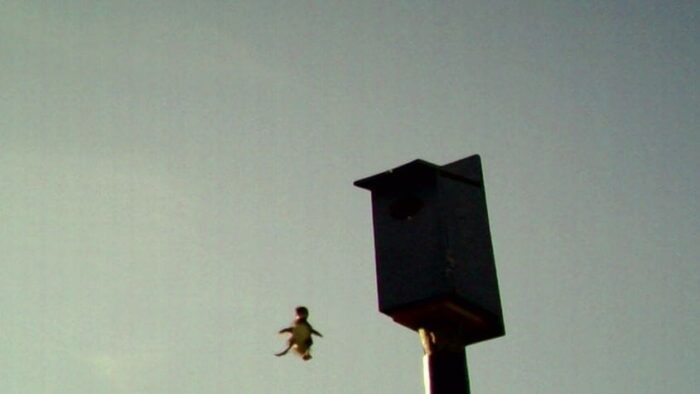 Musgrove said he has not sighted the hooded mergansers on the creek since they initially vacated his nest boxes, but he has seen other species of waterfowl, including green-winged teal, common goldeneye, blue-winged teal, mallards, wood ducks and pintails.
Musgrove said he is building more boxes to place for next year, making design improvements with each one he constructs.
"I hope to reinstall the boxes by late summer to provide familiarity for the ducks that are still in the area because some might return next season," said Musgrove.
When Musgrove found out he was being recognized by Ducks Unlimited Canada as Wetland Hero, he said he was caught off guard.
"Wow, recognition for such a simple project? How cool is that!" he said.
Musgrove demonstrated that when it comes to wetland conservation, home is where the heart is.
Nominate a Wetland Hero
Do you know a young person who's making a difference for wetlands? Nominate them for their efforts using our online submission form.
Learn more