The people of Saskatchewan know that good things happen when we put our collective backs behind a cause.
And when one of the largest Crown corporations in the province pitches in to support the mission of DUC, it's certain that good things will happen for conservation.
From October 17 to 20, SaskEnergy employees took part in their annual Spirit Week, embarking on a series of teambuilding and fundraising activities. With more than 1,200 employees across the province, this team is a force to be reckoned with.
In addition to the fundraiser, this year's Spirt Week activities included a daily dress-up challenge and centered around SaskEnergy's core values—Safety, Stewardship, Integrity and Relationships. Each of these values served as the theme for one day during the week.
"
We love to raise money at SaskEnergy and donate to all kinds of organizations.
On Stewardship day, organizers planned a company-wide bottle drive using SARCAN's Drop & Go service. With the slogan "Bucks for Ducks," they chose DUC's Saskatchewan operations to be the recipient of their fundraising efforts.
Michelle Roemer, one of this year's Spirit Week organizers, reached out to notify DUC of the donation. "We chose DUC because it's a well-known organization in Saskatchewan and because your environmental sustainability efforts span the province. At SaskEnergy, we have similar values related to sustainability," Roemer explained.
For Roemer, a family connection to DUC sealed the deal. "My dad is a big supporter of DUC, so when one of my colleagues suggested we direct the funds there, I wanted to jump right in."
In November, the staff of SaskEnergy's Weyburn office presented DUC's Michael Champion with a cheque for $821 and change, with the employee bottle drive bringing in the majority and SaskEnergy topping up the amount.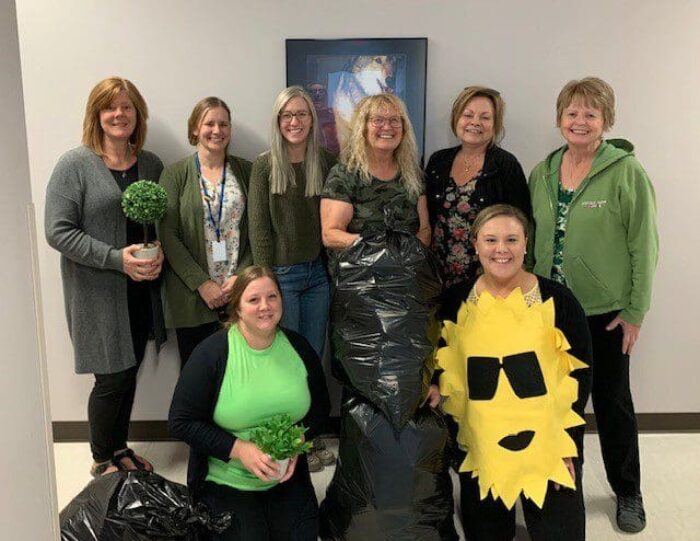 SaskEnergy has made it a clear goal to support the province's non-profit organizations, particularly those working in the areas of environmental stewardship, Indigenous engagement, community investment, education, and natural gas safety. Its staff has embraced the same corporate pride and enthusiasm for giving back to the community. As Roemer explains, "We love to raise money at SaskEnergy and donate to all kinds of organizations."
DUC will direct the "Bucks for Ducks" funds to its two provincial Wetland Centres of Excellence located in Saskatoon and Regina. Through their support of this program, SaskEnergy's goodwill gesture today will help inspire and equip the conservation leaders of tomorrow.
And that's not just a good thing. It's a great thing.