DUC is proud to recognize Parker Beaudry as our newest Wetland Hero.
Parker's journey to hero status began in early summer when, like many kids, nine-year-old Parker found himself learning from home.
"It was difficult," says Parker's mom, Jenn Lavigne, who is a conservation specialist for DUC in Ontario. "Trying to figure out school from home, it was hard for both of us."
And when the lockdown continued, it was clear that there wouldn't be summer camps for Parker either. Jenn had the idea to take him with her on wetland road trips. She often meets with rural property owners outside on their land to discuss restoration projects and she thought there might be a way for Parker to join her on site visits—so long as it was safe and educational.
"I talked to my manager about it and got permission," she says. "I was really thankful that the leadership at Ducks was so ready to pivot during this time of emergency, or I don't know how I could have done my job."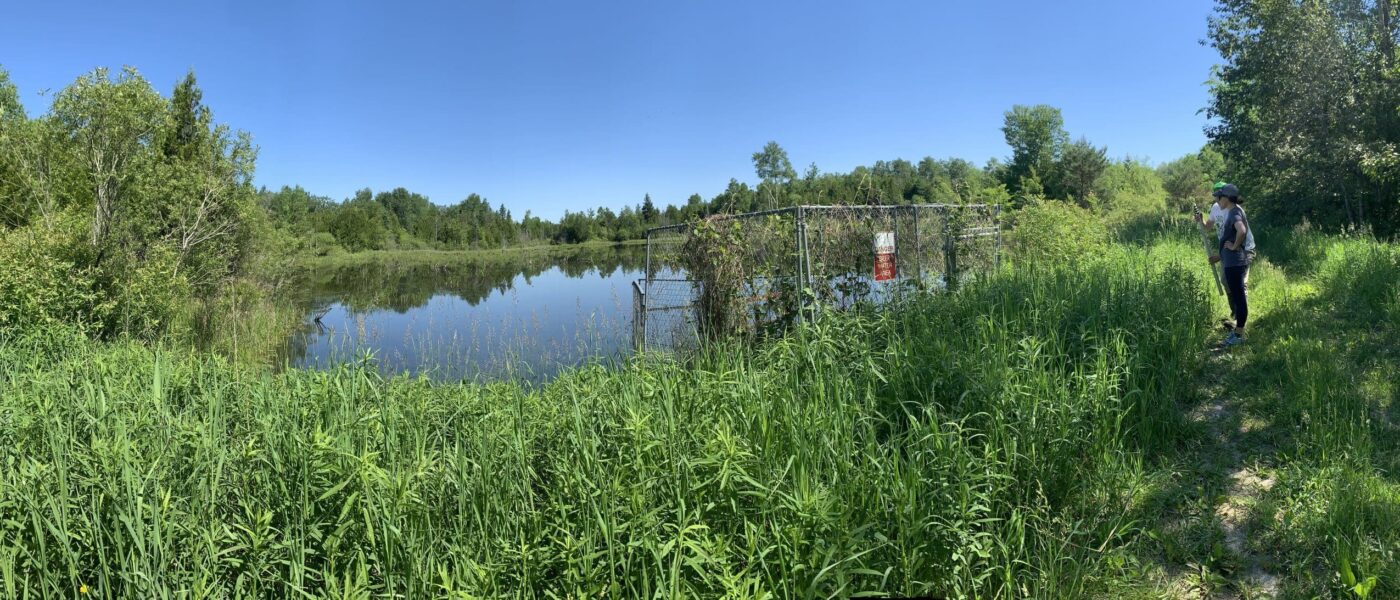 Exploring everything from duckweed to solar pumps
Jenn planned for rain, mud and bugs, but what she didn't expect was Parker's response. When they arrived at each site, Parker's face would light up. He'd take out his camera and start taking pictures of everything—beach glass, snake skin, animal burrows and, of course, wetlands.
Then, he'd take out his notepad and jot down what he saw. A budding naturalist, Parker wrote pages of notes for each site visit, writing about everything from duckweed to solar pumps. Parker's photos and observations reached thousands of followers on DUC's social media. Parker says he was surprised but happy with the positive response.
"I was excited to go on the site visits, and I learned a lot," says Parker. "I learned wetlands are hard to build. Really hard. It's better to keep the wetlands we have than build new ones."
For his efforts to spread awareness of the importance of wetlands, DUC is naming Parker our newest Wetland Hero. An honourable mention is being given to his mama, who continues to be a huge advocate for outdoor education.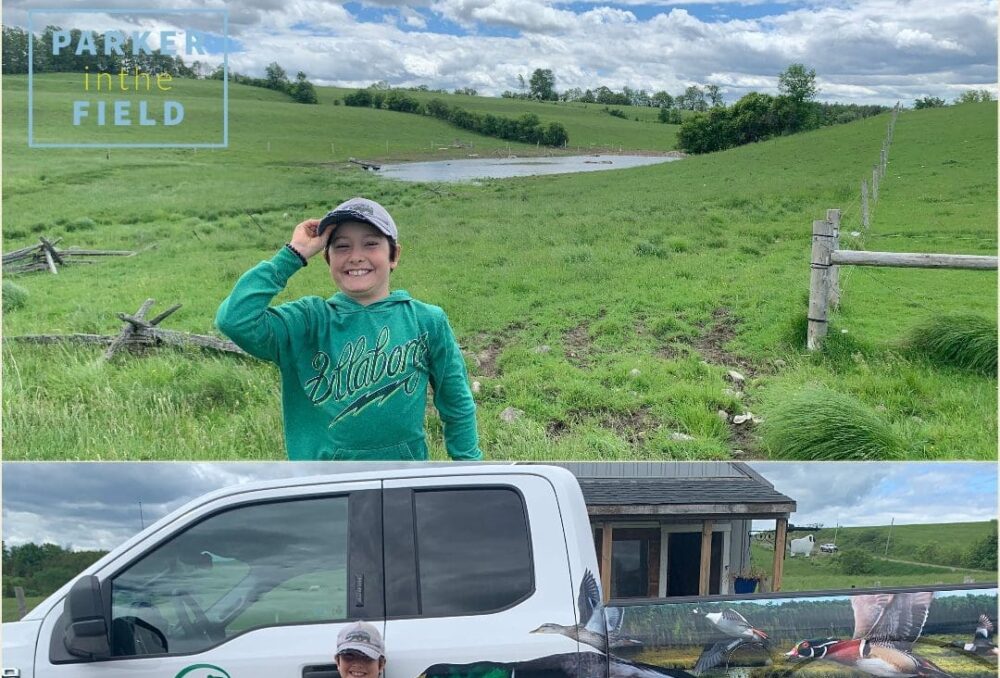 Wetlands: natural outdoor classrooms
"It's important to get outside with our kids," says Jenn. "Having this adventure together made a much bigger impact than if I'd just told him about it."
Parker agrees with his mom. "I want to tell other kids to go for a walk in the bush. Being outside is better than being in front of a screen, and it's way more fun."
"It's important to share the value of our wetlands, and the message is even more powerful when it comes from our kids," says Mariane Bolla, DUC's national head of education. "We are inspired by young leaders like Parker, who are working to make a difference for our wetlands and the wildlife that inhabit them." 
NOMINATE A WETLAND HERO
Do you know a young person who's making a difference for wetlands? Nominate them for their efforts using our online submission form.
Learn more