The Delaware Sportsmen's Conservation Association bought a farm 60 years ago outside of London, Ontario. Much of the farm was forested and Dingman Creek ran through the back of the property.
"Local people got together," says Richard Faulds, current president of the membership-based club. "They were concerned about a lack of wildlife in the area so they bought a farm that was mainly bush."
Their conservation commitment became official when DUC restored a 23-acre (9-hectare) wetland on the property. In 1978, the club members signed on to a conservation agreement to protect the property's natural values. The agreement, which has no expiry date, was signed on behalf of the membership by Richard's brother, then-president David Faulds.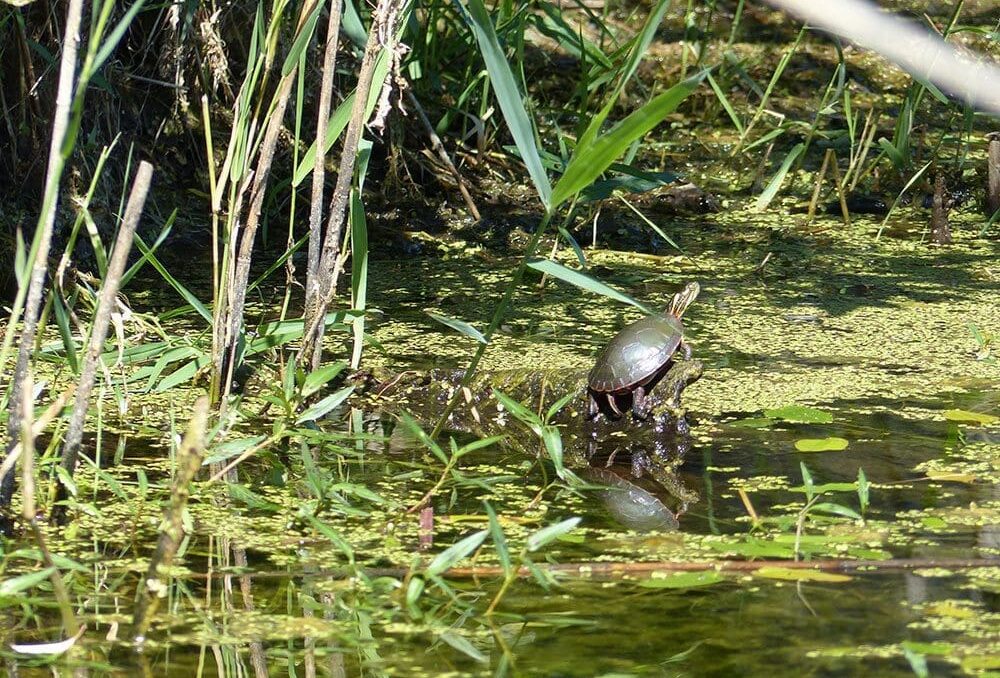 Surveys find abundant birds and other wildlife
Four decades later, the wetland and surrounding forest habitat are rich with wildlife. Birders in the London area have come to know the place.
News really travelled in 2000, with the discovery of a distinctive visitor. Birders flocked from as far away as Montreal for a rare sighting of an adult male anhinga, far north of their southeastern United States breeding grounds. Anhingas are dark, long-necked birds that look similar to a cormorant.
"We always have cars stopping on the road," says Faulds. "They come to watch the geese and the ducks and the other birds in the wetland."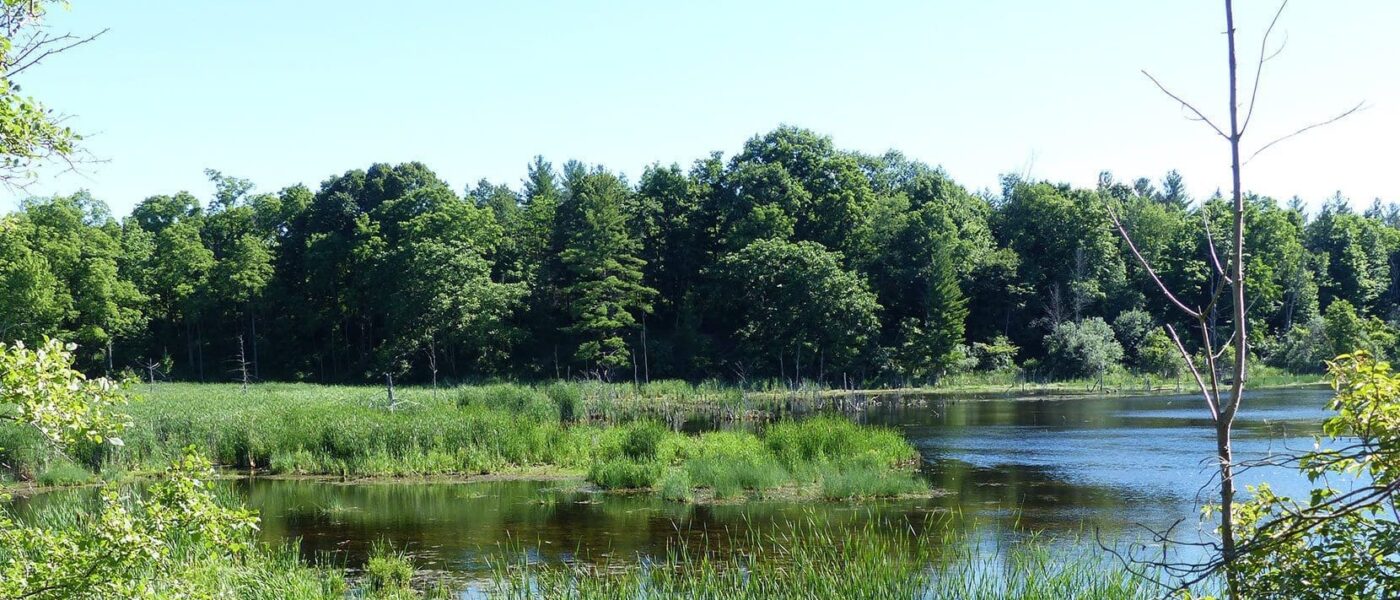 No birder knows the wetland better than Gail McNeil. She conducts annual wildlife and habitat surveys as a volunteer for the Great Lakes Marsh Monitoring Program, which uses "citizen science" to track biodiversity in marshes.
McNeil surveys birds, amphibians, insects and plants. She has spotted an abundance of wildlife including species at risk—such as sora rails, least bitterns, and bobolinks "flitting in the cattails".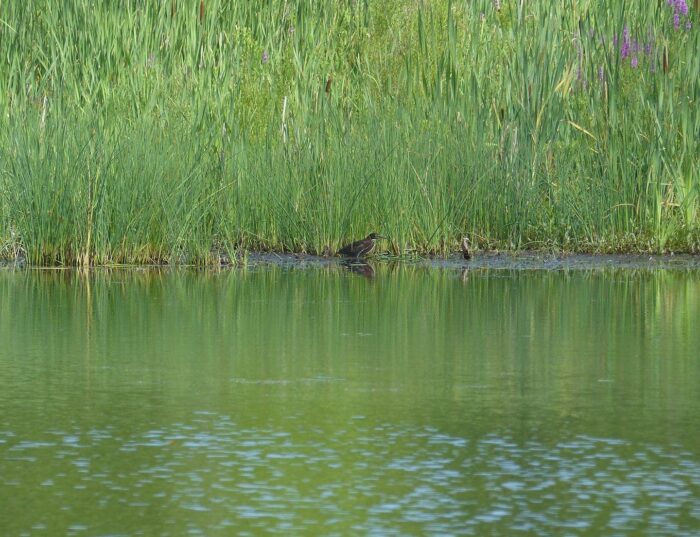 "I've heard seven frog species there, including the wood frog, and seen two butterfly species that are new to me," says McNeil. "I thank the club members every year for the privilege of spending time on their wonderful property."
McNeil has recorded many species:
Families of least bitterns, Sandhill cranes, belted kingfishers and pied-billed grebes
Forest and marsh birds including marsh wrens, bobolinks, ospreys
Secretive Virginia rails and sora rails hiding in the wetland
7 frog species including wood frogs
Conservation has no expiry date
DUC recently returned to the Delaware property to oversee repairs and upgrades to the water-control structures and a dam was lowered to serve as an emergency spillway, building resilience against extreme weather events.
Four decades after signing on to protect the habitat on their property, the membership has made the wetland an important part of the club's waterfowling and outdoors tradition.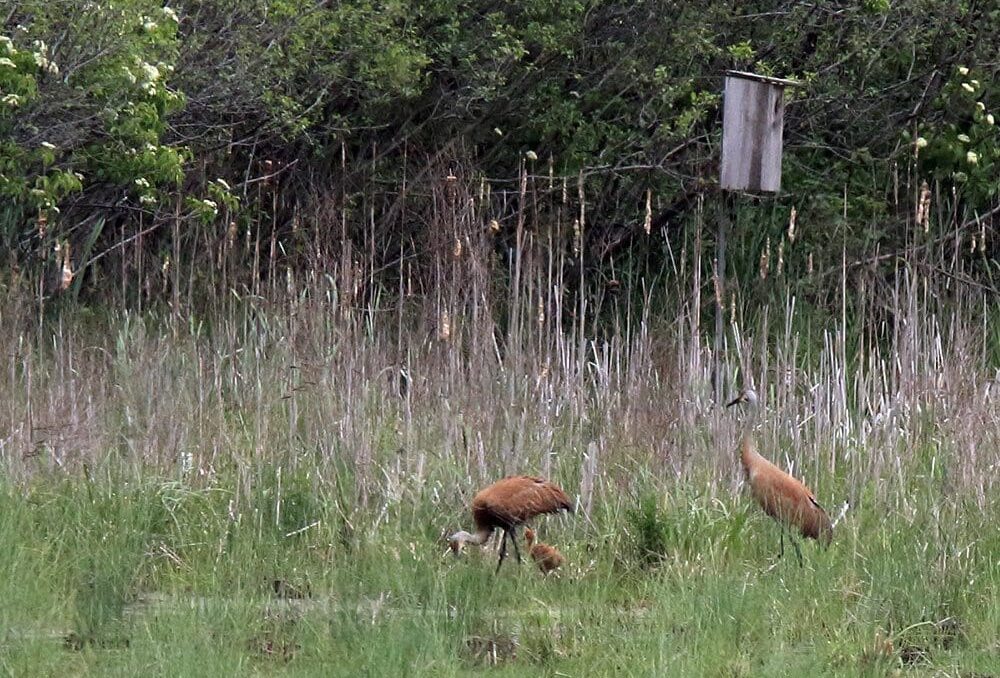 Powerful ecosystems that are often overlooked
Canada's wetlands are powerful ecosystems that support our way of life. Wetlands act as natural sponges that absorb flood waters. They capture and filter surface water before it continues downstream to rivers and lakes. They shelter hundreds of wild species, and the plants that grow in wetlands capture and lock away carbon, keeping it from being released into the atmosphere. Wetlands do all of this, but are being lost at three times the rate of forests.
YOUR CONSERVATION STORY
Programs for landowners to restore habitat and conduct long-term management
HABITAT GUIDANCE