---
FIELDS TO FORKS IN SOUTHWESTERN ONTARIO
Farmers like Mary Ann Doré of Heritage Hill Farms in Waterloo Region are putting wetlands back on the landscape.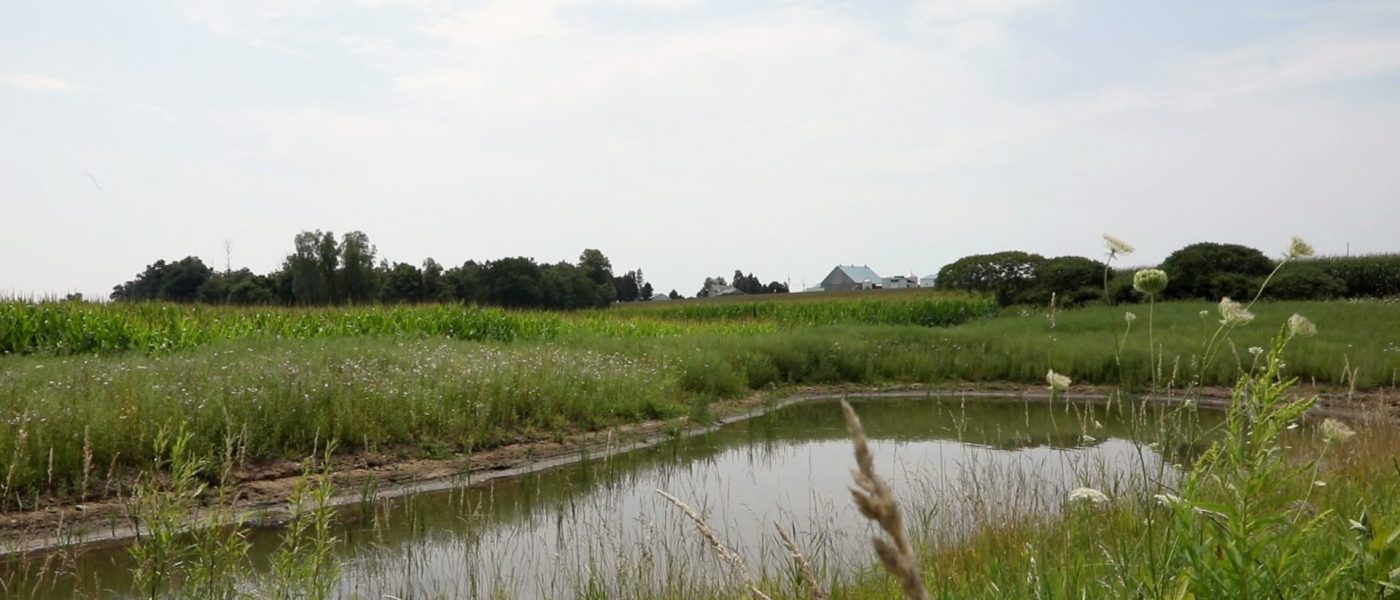 A natural solution for climate-ready landscapes in Ontario
DUC both values and evaluates nature's solutions.
Wetlands are vital to the long-term health and prosperity of communities. The more we learn about the versatility of these powerful ecosystems, the more we value them for their roles in climate resilience—alongside the built infrastructure we see all around us for transportation, communications and stormwater management.
DUC is uniquely positioned to provide large-scale, science-based wetland restoration in Ontario. That's why we seek to continually expand wetland conservation and ultimately reverse the downward trend of loss and turn it around to a net gain on the landscape that contributes to both climate resiliency and green jobs in Ontario's rural and near-urban communities.
Our science-based approach to wetland conservation results in healthy, resilient landscapes that support waterfowl and other wildlife, including endangered species such as turtles and wetland-dependent birds.
Wetland restoration provides a high return on investment in ecosystem services, which we are quantifying beyond the ecological benefits to show "how and how much" these landscapes also underpin the health and safety of human communities. Understanding these benefits helps us broaden our case for wetland conservation.
---
Discover how wetland conservation contributes to Ontario's environment, economy and climate readiness: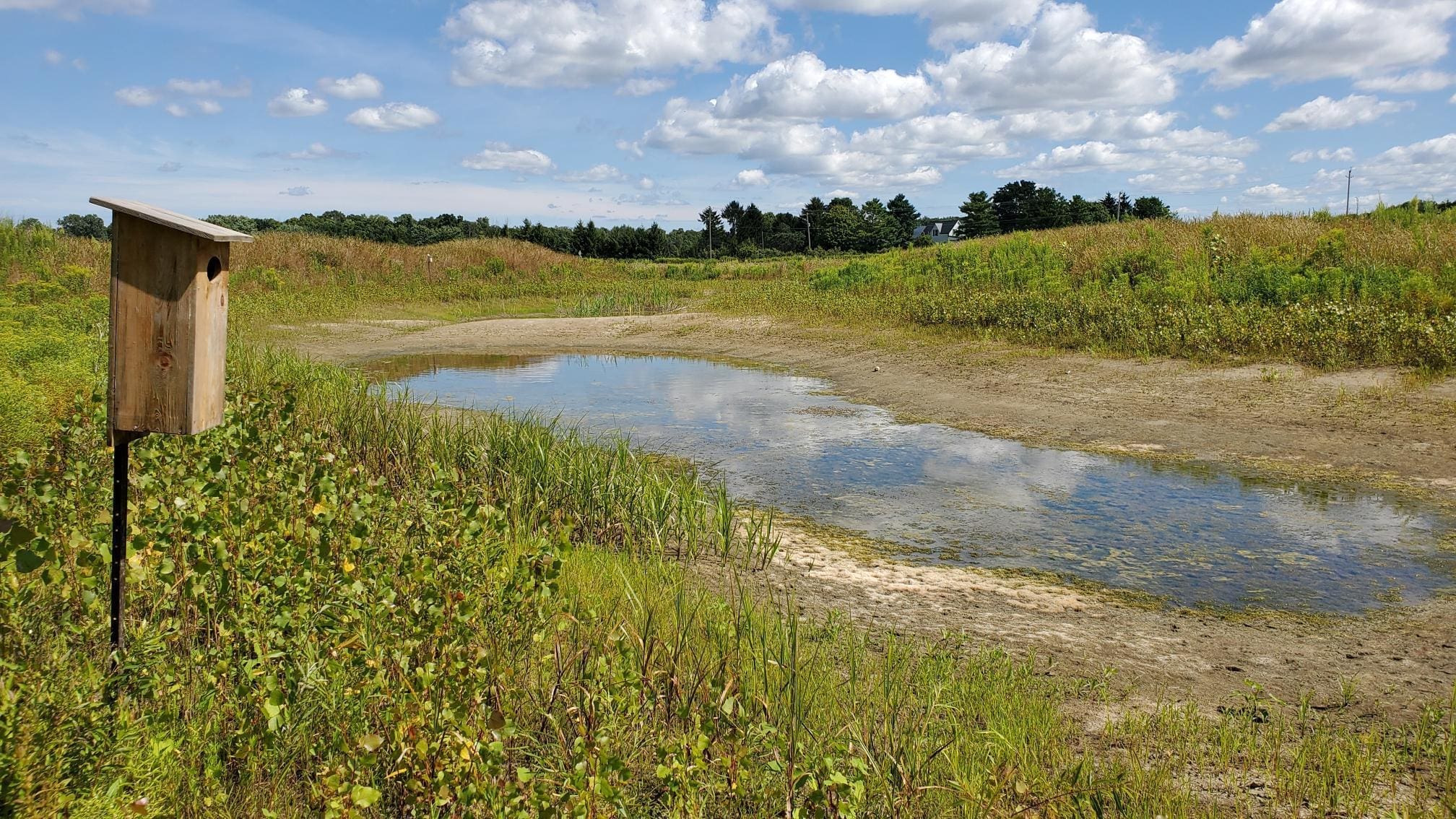 Wetlands Conservation Partner Program
Decades of partnership with the Province of Ontario have shown us that deliberate public investment in wetland conservation is consistently a game-changer for environmental progress. A new program scales up our longstanding relationship to make a swift and significant impact in high-priority areas for wetlands.
The Province of Ontario created the Wetlands Conservation Partner Program to commit $30 million over five years (2020-2025) to create and restore wetlands in priority regions. In the first year, DUC is receiving $6 million for wetland projects to improve water quality, support climate resiliency, mitigate flood risk and generate local economic activity in the Lake Ontario and Lake Erie drainage basins, one of the most significant migratory stopover areas on the continent—and an area under growing population pressure.
Unprecedented scale of wetland restoration in Ontario
The investment will fast-track DUC's wetland restoration program in the watersheds of Lake Ontario, Lake Erie and their connecting waterways with nearly 2500 acres (1,000 hectares) of restored natural infrastructure implemented with our network of trusted delivery partners including conservation authorities, stewardship groups and local suppliers and businesses.
Nearly 2,500 acres (1,000 hectares) of protected habitat
Rural and near-urban communities benefit from green jobs
Farm and rural landowners support clean water and biodiversity
DUC is moving forward plans, permits and construction for 20 small, newly restored wetlands and 40 wetland restoration projects for large, permanent wetlands that require habitat improvements for enhanced function and ecology. This scale of wetland conservation will help restore natural infrastructure directly on the landscape in southern Ontario.
Our positive and productive relationship with the Province of Ontario was first established in the 1970s, beginning with the Ontario Eastern Habitat Joint Venture through which millions in contributions from the United States and Canada have protected and restored Ontario wetlands, directed under the North American Wetlands Conservation Act.
Some estimated values provided by the 2021 Wetlands Conservation Partner Program:
60
Wetlands
Number of wetland projects
2,900 kg
Phosphorus
Annual uptake per hectare by restored wetlands
154,000 kg
Nitrogen
Annual uptake per hectare by restored wetlands
$4,200,000
Avoided flood damages
Annual mitigation to infrastructure damage by restored wetlands
48,000 Mg
Carbon
Climate resiliency through carbon capture
135
Employment
Full-time equivalent of employment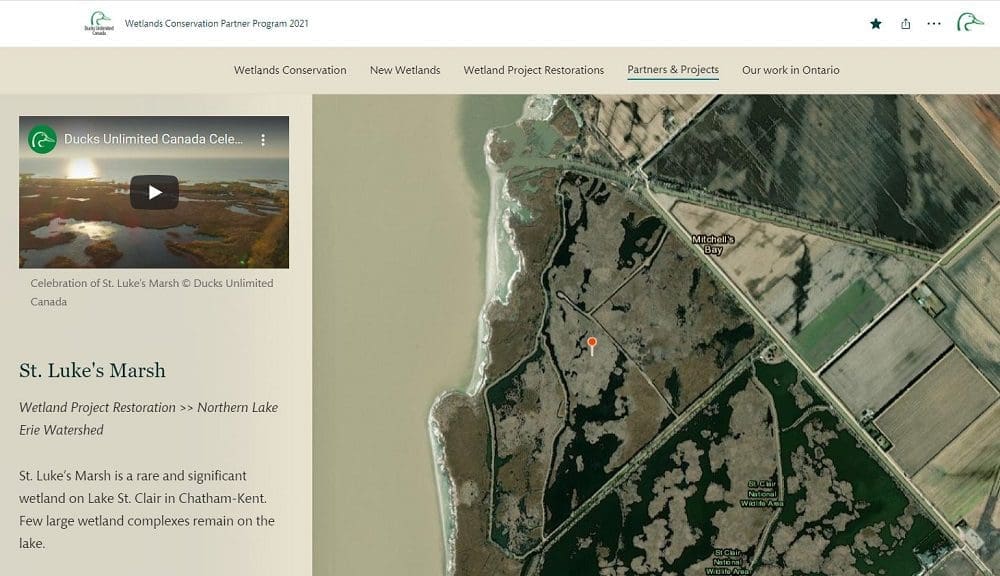 TRACKING OUR IMPACT
Our interactive map features some of the places and people that support healthy wetland habitats in the lower Great Lakes region.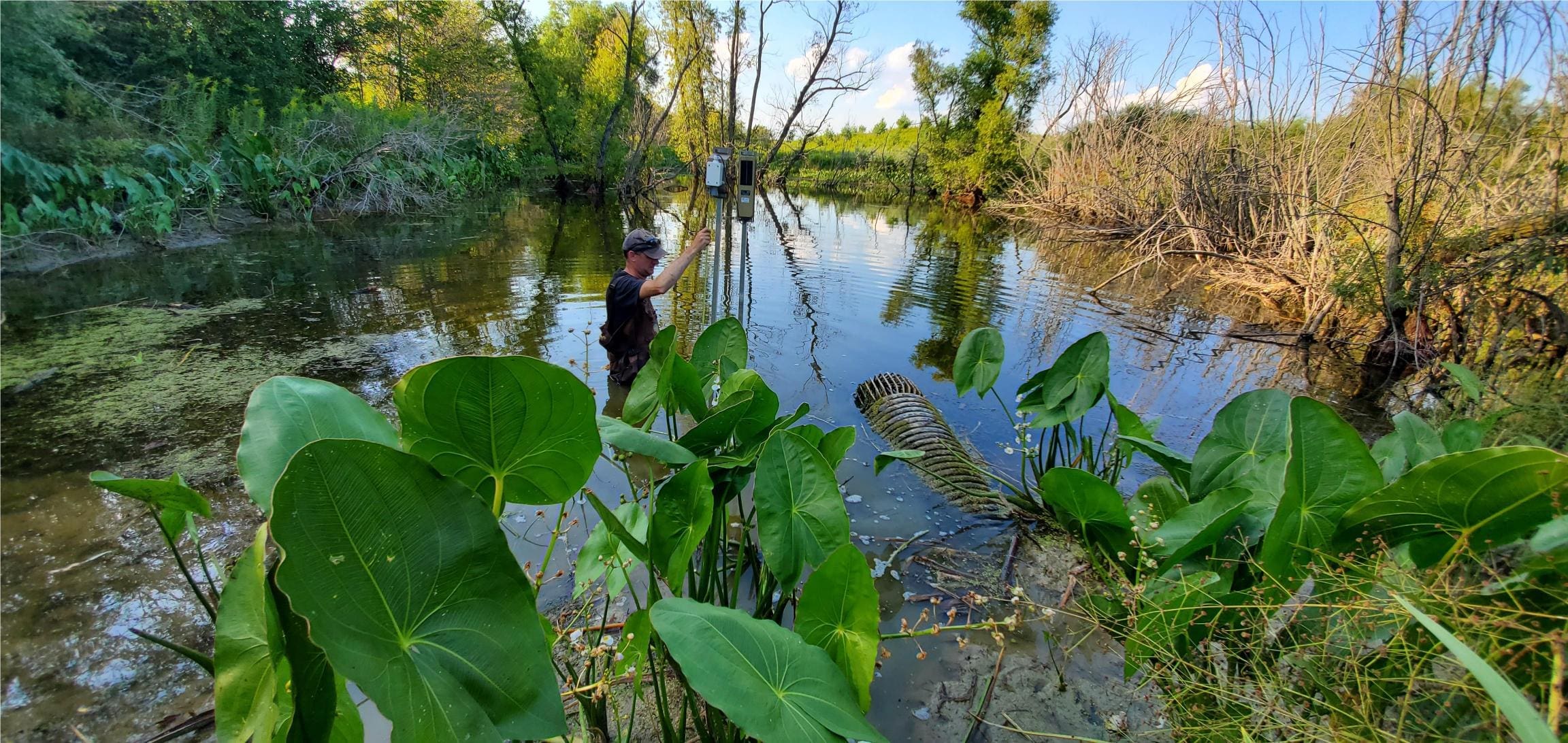 Research & Monitoring for Better Wetland Conservation
Learn about the science that actually measures the positive effects of wetlands on the landscape. Science is helping us better understand the role of small wetlands in water quality protection as we look to wetland restoration to help improve water quality in agricultural watersheds.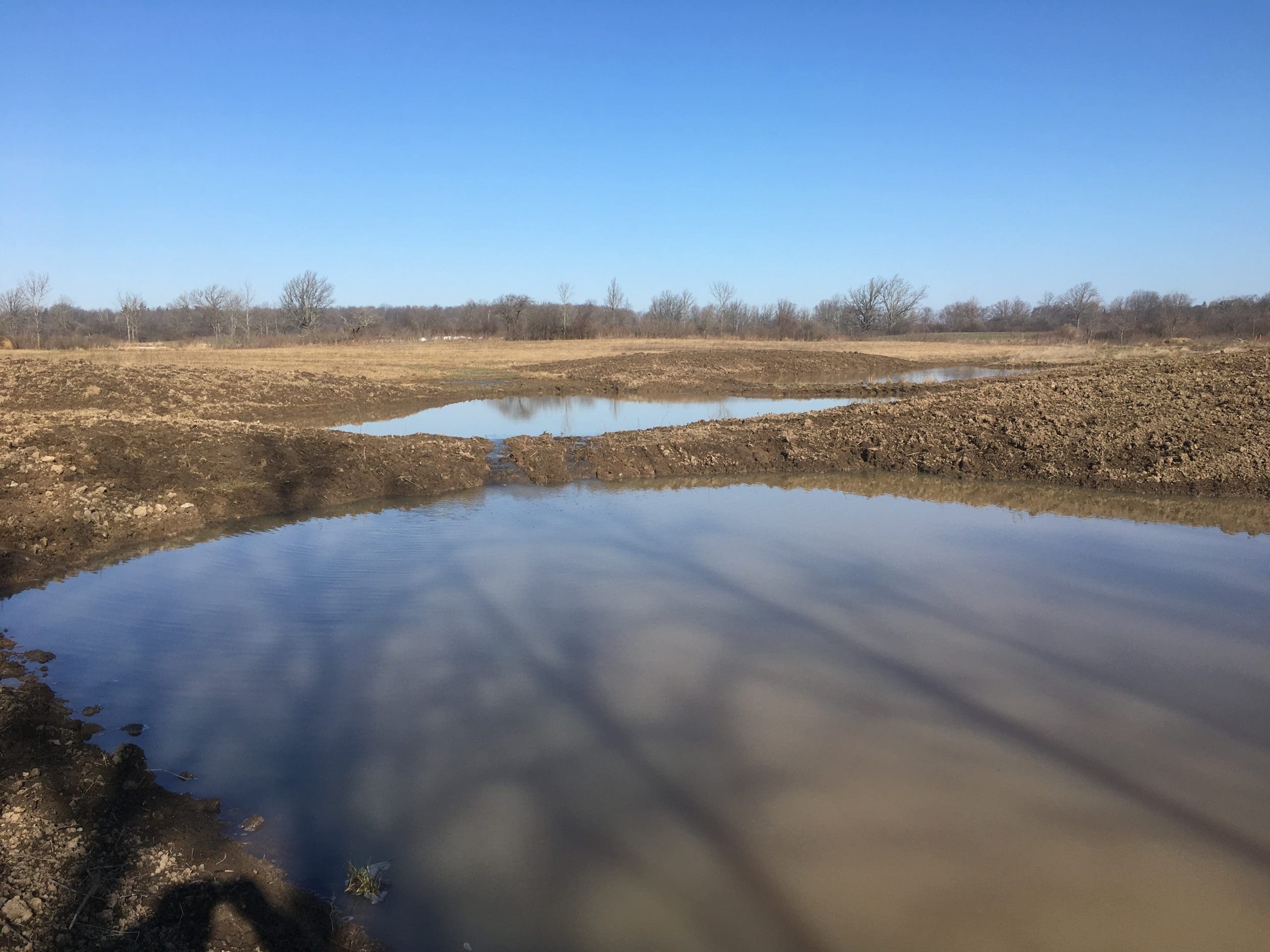 New knowledge put into practice
Research is underway north of Lake Erie examining the extent to which small, restored wetlands capture nutrients (e.g., phosphorus) before they move downstream to raise the risk of algal blooms in rivers and lakes. Early findings show that restored wetlands act as "phosphorus sinks" with three of the wetlands performing above 90 per cent efficiency.
Early research insights prompted scientists to adapt general principles for small wetland design in Ontario. Basin designs are based on the Ontario Mallard Ecology Study (1997-2001) and provide breeding habitat for eastern mallards, together with a host of other beneficial ecological services. We now include an optional "sediment capture area" to receive sediment before it enters the wetland, removing excess nutrients while also protecting the health and longevity of the habitat for waterfowl and other wildlife.
In the Lake Erie watershed, DUC and its partners have led more than 1,400 conservation projects, totalling 29,300 acres of wetlands and associated habitat. Nearly 600 of the projects are small, restored wetlands. Lake Erie, small and shallow compared to the other Great Lakes, is vulnerable to algae outbreaks and this research has attracted interest from government and conservation partners in Canada and the United States.
---
Discover how wetland conservation contributes to clean water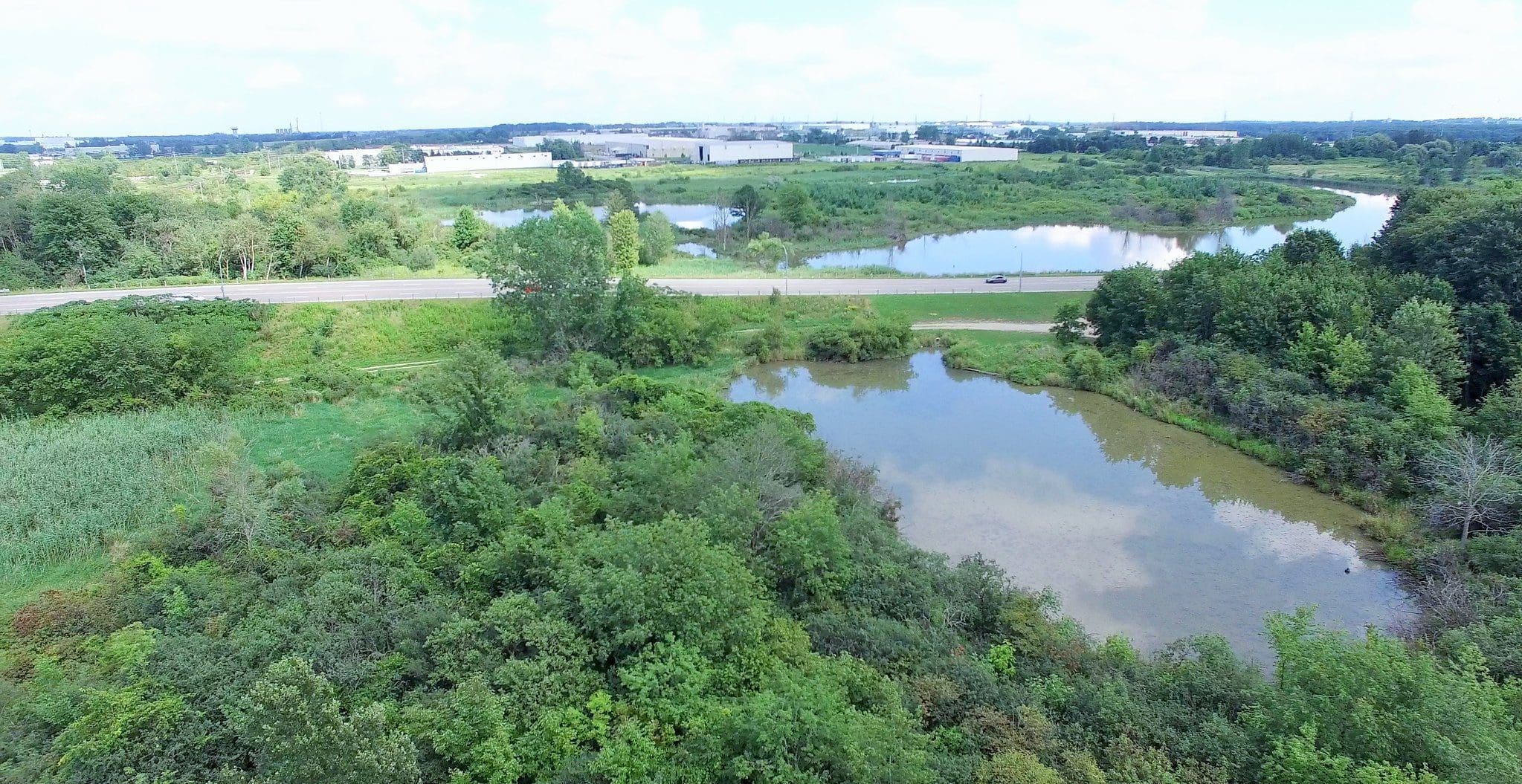 Restoring Natural Infrastructure in Ontario
Natural infrastructure—wetlands, grasslands and forests that support productive landscapes—are an essential component of a climate-ready Ontario. Communities are preparing for more frequent extreme weather events and concerns about the impacts and costs of water management are on the rise, leading to increased interest in large-scale wetland restoration for its role in a resilient future.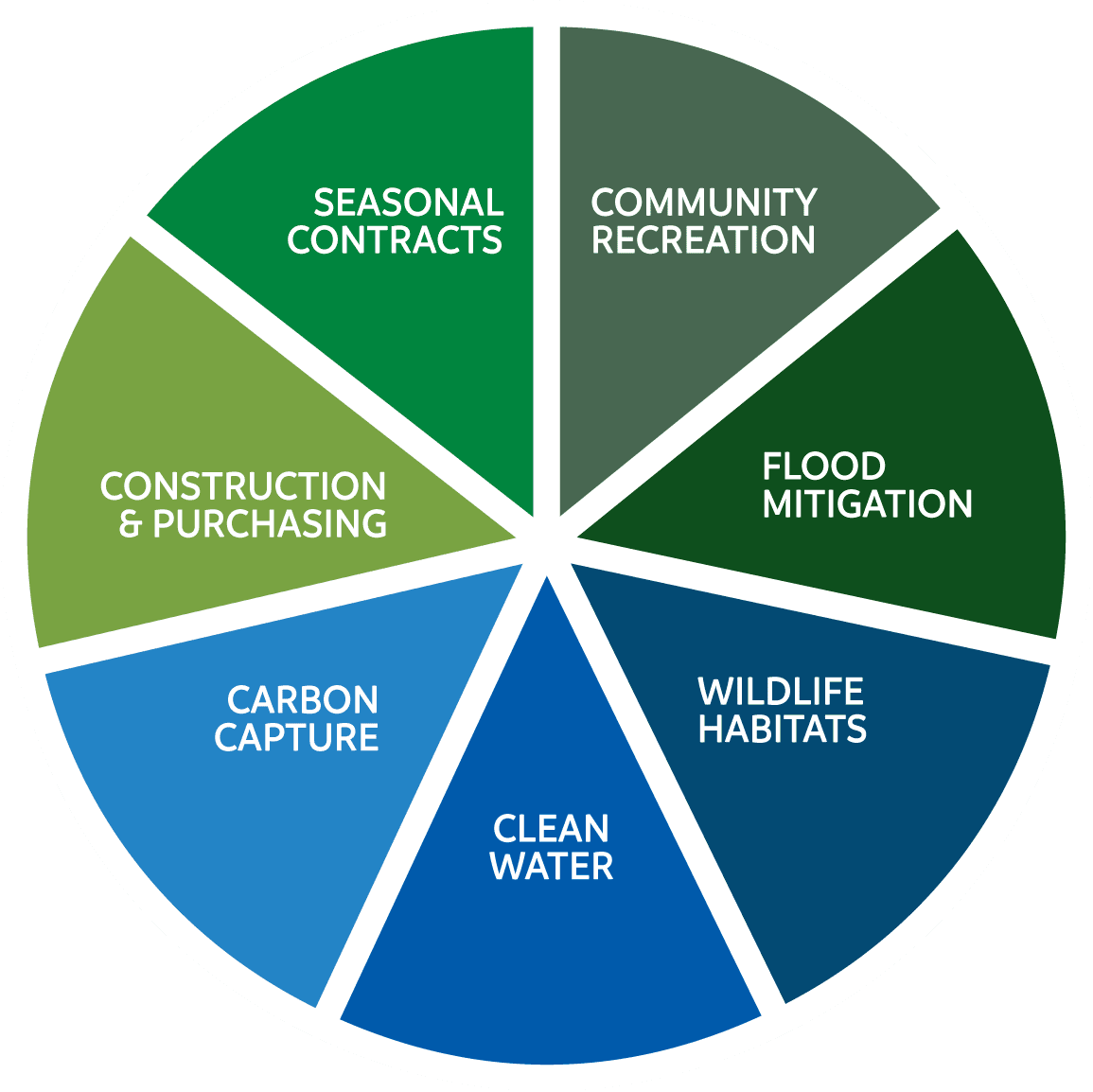 WHERE THE ENVIRONMENT AND ECONOMY MEET
Conservation's wide-ranging impact on the environment and economy are often overlooked, but it's real and it's powerful. Along with many ecological and social contributions, our programs generate economic return for rural and near-urban Ontarians.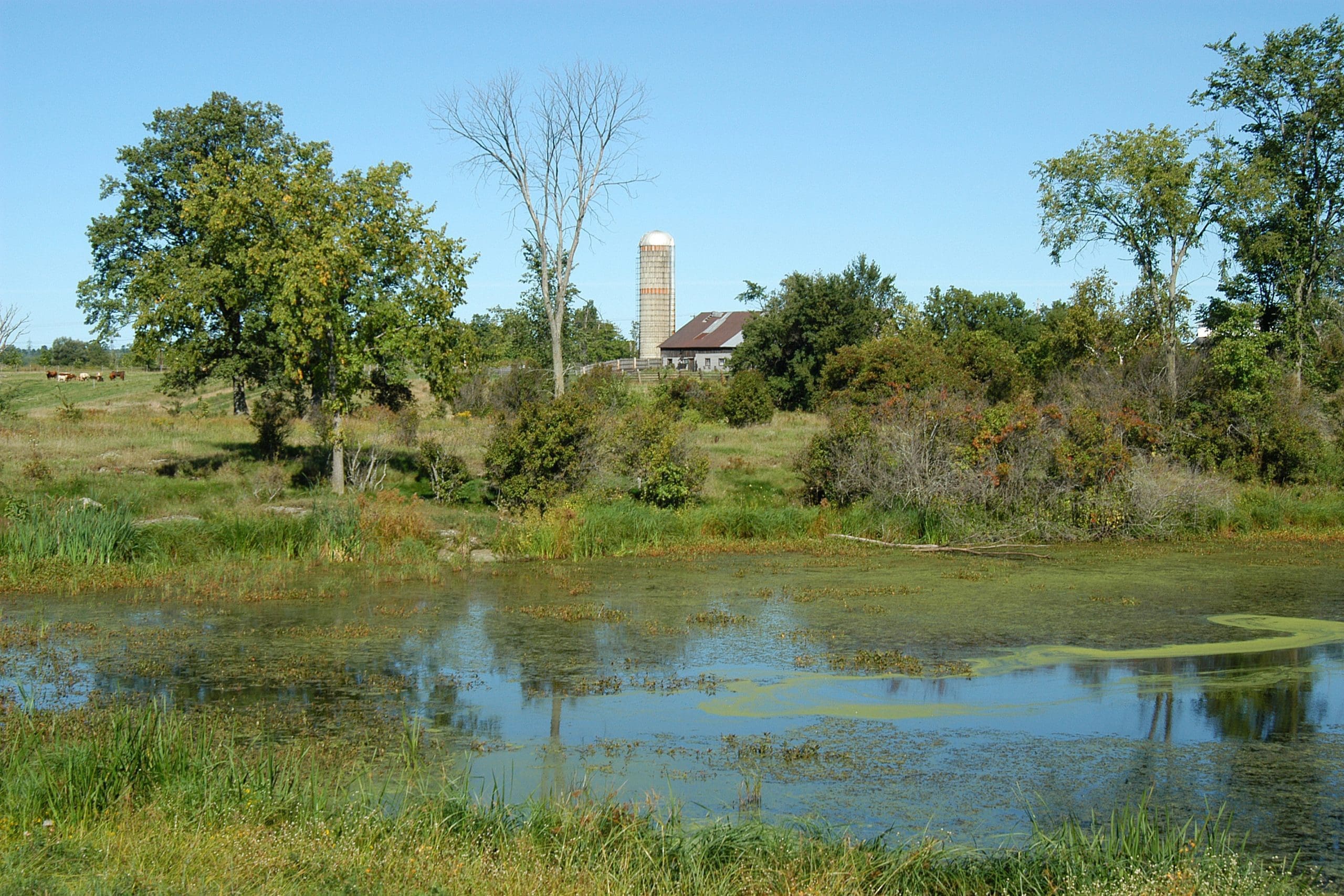 Creating and restoring small wetlands
DUC restores small wetlands by working with private landowners and local conservation partners to fund and carry out the work. New wetland restoration projects involve landowners in watershed stewardship and create jobs in local communities. Small restored wetlands provide optimal breeding habitat for waterfowl, other birds and hundreds of other wildlife species including species at risk–and many other ecological services.
Some of our Ontario landowner stories: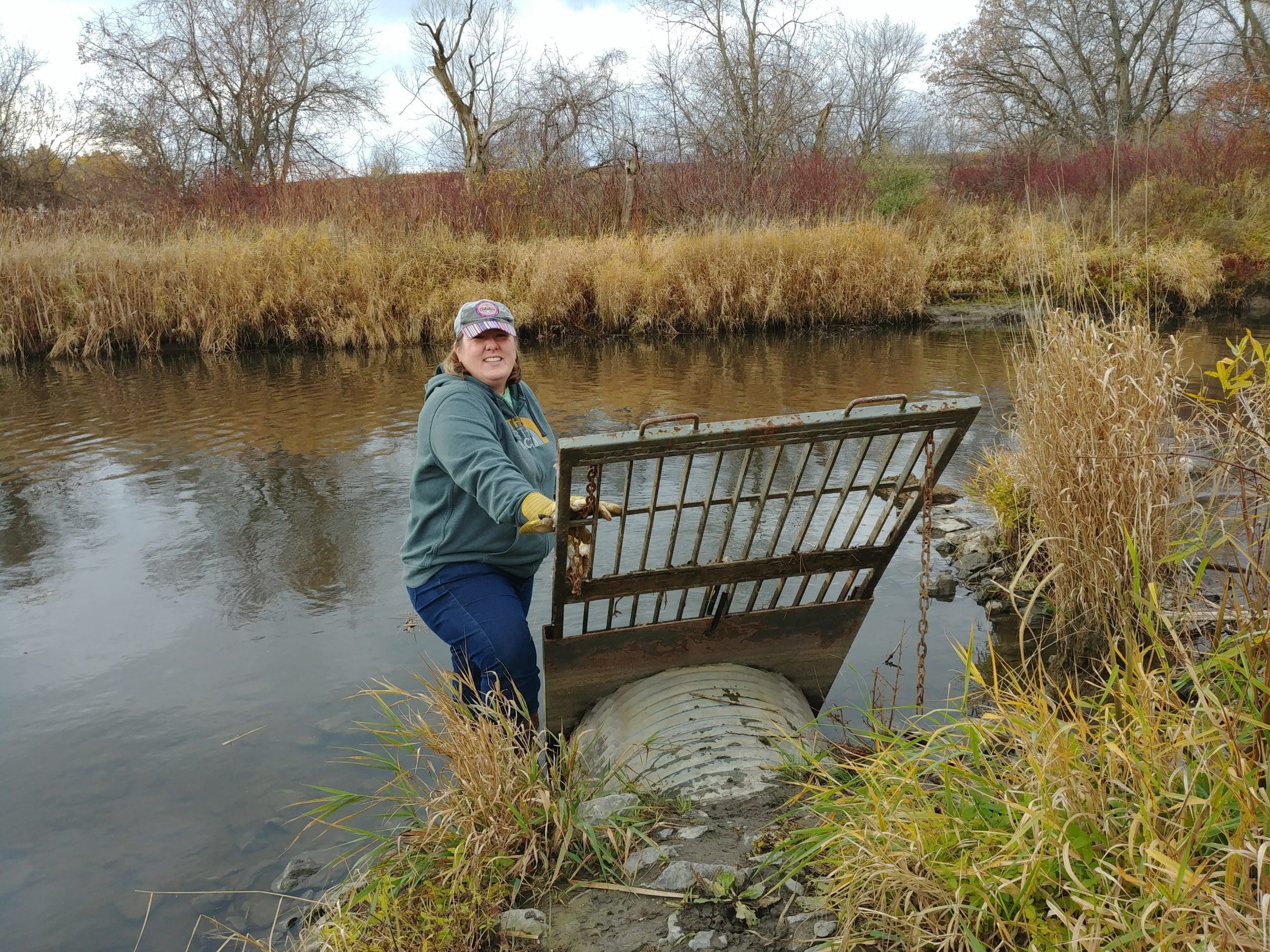 Large, permanent wetland projects
Large wetland restorations are partnerships with public and private landowners and create jobs in rural and near-urban communities. DUC maintains a legacy of large, permanent wetland projects that were chosen for their outstanding habitat qualities: waterfowl benefit, large scale, and mix of upland, wetland and open water habitats. But they do even more. Large wetlands contribute to the natural infrastructure of landscapes by sequestering carbon and supporting biodiversity, climate readiness, carbon sequestration, clean water and overall watershed health.
Some of our stories about large wetland restorations:
Near-Urban Wetland Restoration
Wetlands at Work in Oxford County
DUC has led more than 100 conservation projects in Oxford County, supporting the natural infrastructure of the local landscape with wetlands, forests, grasslands and clean water—improving everyone's quality of life while boosting resiliency from the effects of extreme weather events.
WETLANDS AT WORK SUPPORTERS