A nature-based climate solution
Wetlands help maintain a long-term supply of clean, safe water for communities.
Wetlands are power players on the working landscape. Their ecological functions are a powerful, cost-effective complement to water-management infrastructure such as dams, culverts, stormwater ponds and water treatment plants. All while providing essential wildlife habitat to sustain biodiversity.
Thinking of wetlands as part of Ontario's water-management infrastructure opens our eyes to the true value of ecosystems for community protection and prosperity. It reminds us that every wetland counts and every action that landowners take for healthy habitat makes a difference for our future.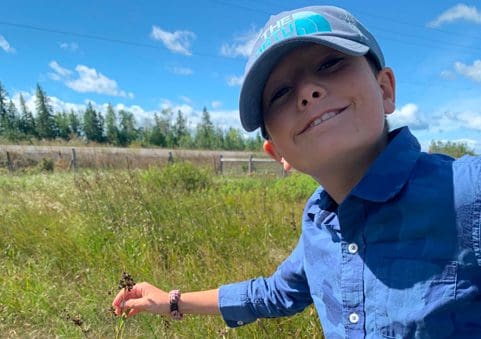 ---
Why should be restore wetlands?
Enjoy our short videos with Phil Holst of DUC's Board of Directors and Mary Anne Doré, dairy farmer, as they show you a restored wetland habitat at Heritage Hill Farms.
Hear about small wetlands directly from a volunteer and a project landowner
---
Habitat guidance
Welcome to the exciting world of wetland restoration
A Landowner's Guide to Wetland Restoration in Southern Ontario
This guide provides you with an understanding of basic considerations, costs, techniques and follow-up for small wetland restoration, whether you are restoring a former wetland or creating new habitat on your land.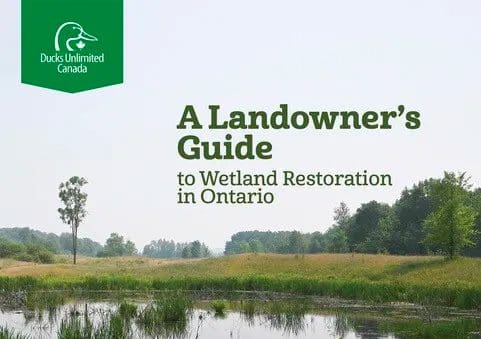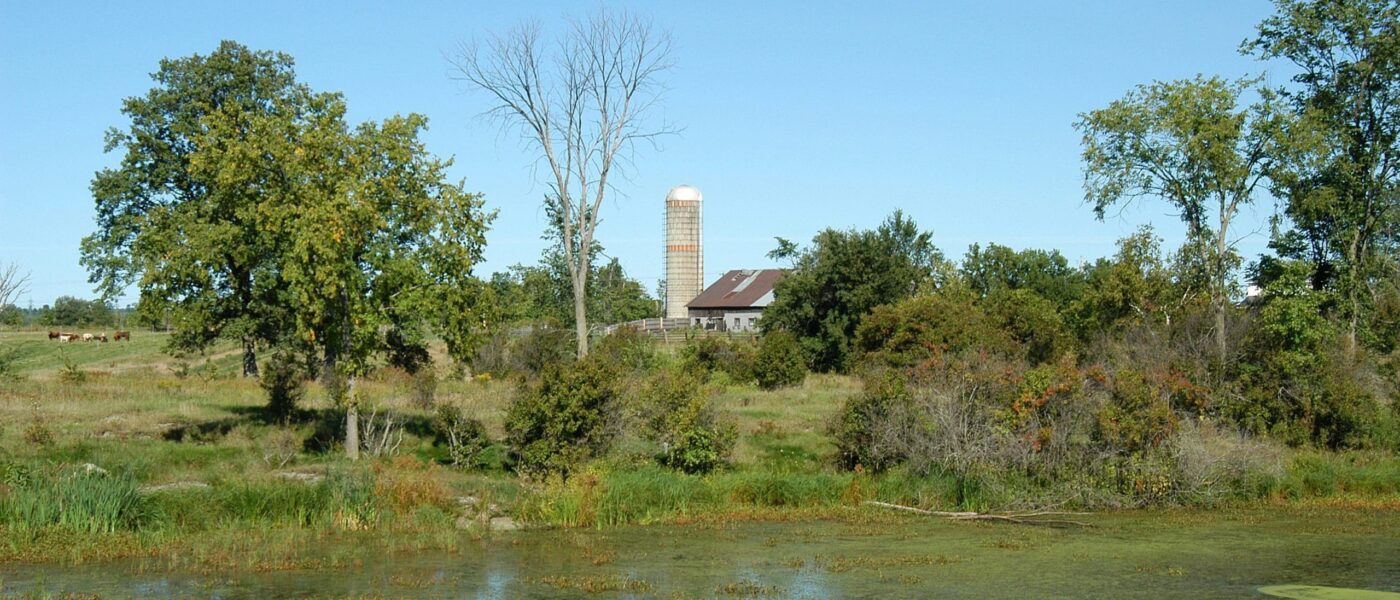 ---
Overview of wetland restoration projects
Creating and restoring small wetlands
DUC restores small wetlands by working with private landowners and local conservation partners to fund and carry out the work.
New wetland restoration projects involve landowners in watershed stewardship and create jobs in local communities. Small restored wetlands provide optimal breeding habitat for waterfowl, other birds and hundreds of other wildlife species including species at risk–and many other ecological services.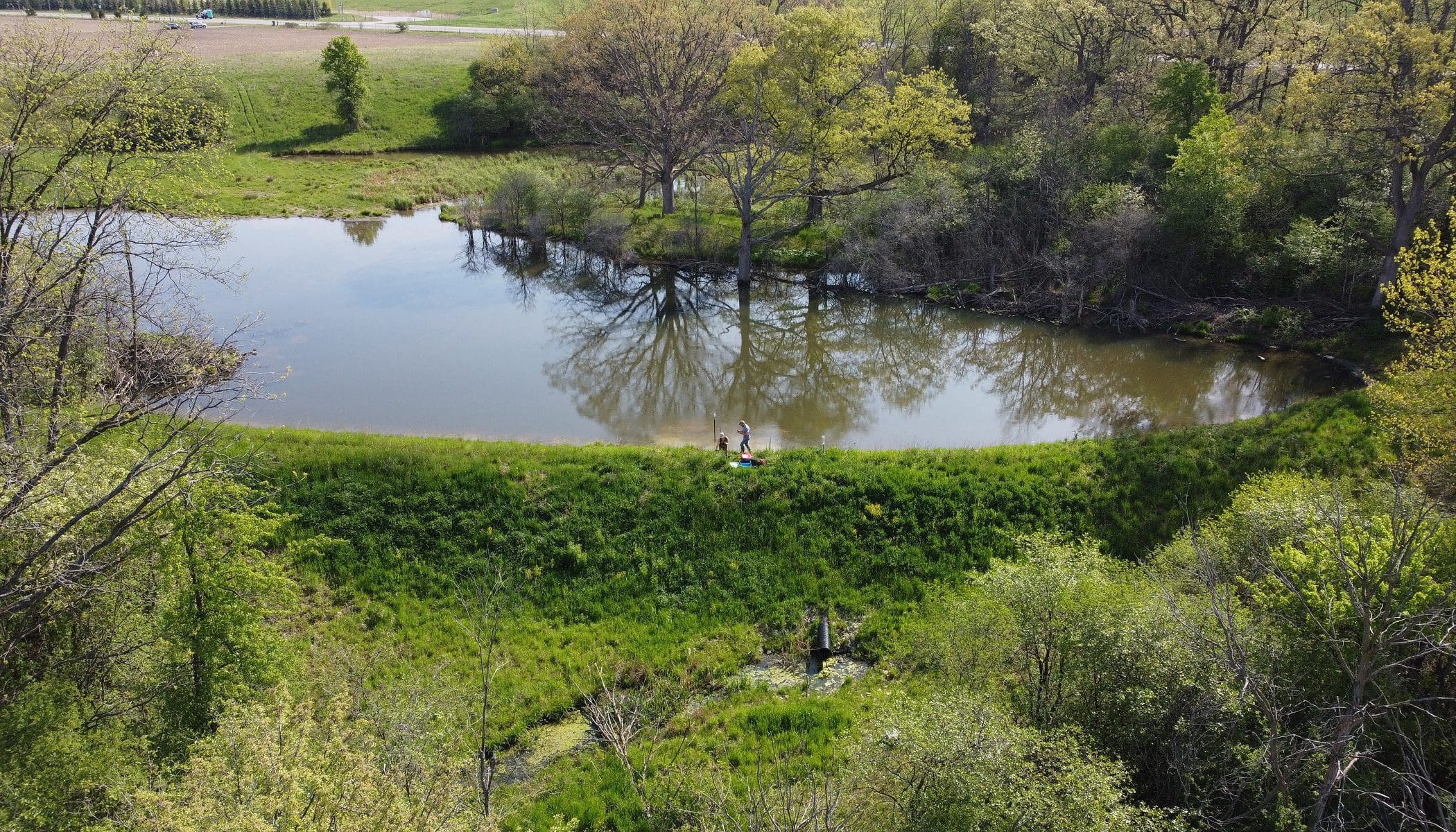 Some of our Ontario landowner stories: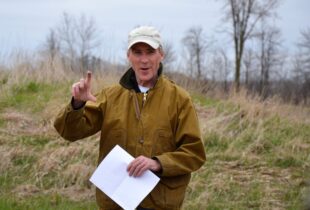 The grain farmers of Ontario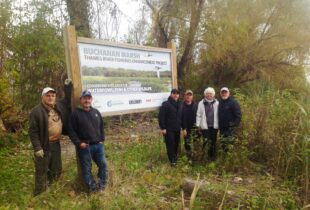 Funding partners joined forces to restore aquatic habitat in Ontario's farm country.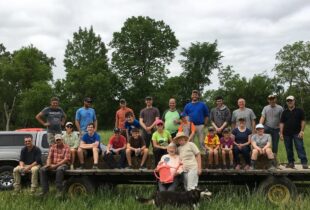 A partnership on the Thames River is part of a natural infrastructure awakening.
Large, permanent wetland projects
Large wetland restorations are partnerships with public and private landowners and create jobs in rural and near-urban communities.
DUC maintains a legacy of large, permanent wetland projects that were chosen for their outstanding habitat qualities: waterfowl benefit, large scale, and mix of upland, wetland and open water habitats. But they do even more. Large wetlands contribute to the natural infrastructure of landscapes by sequestering carbon and supporting biodiversity, climate readiness, carbon sequestration, clean water and overall watershed health.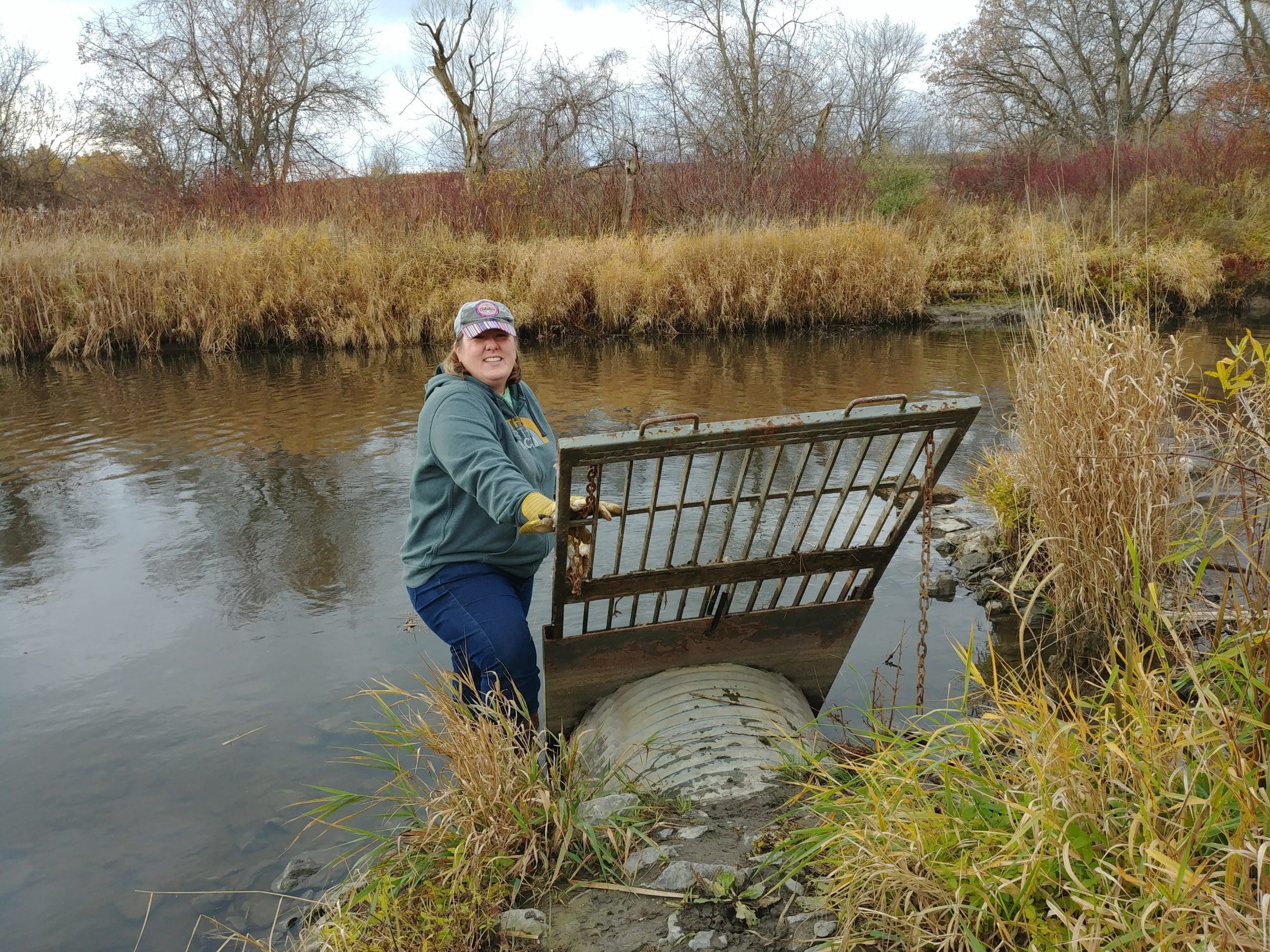 Some of our stories about large wetland restorations: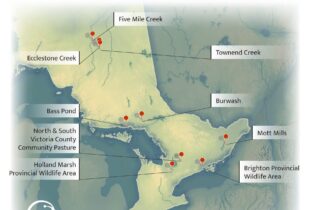 Large, restored wetlands in Ontario are even more valuable than when they were created in the first place—often decades ago.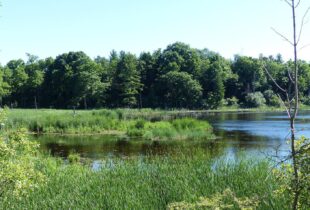 Protected habitat attracts birds, wildlife to the Delaware Wetland Mount Brydges, Ont. (February 19, 2019) — Forty years after the original restoration, Ducks Unlimited Canada (DUC) has reinvested in a wetland outside of London. By upgrading the water-control structures and lowering the dam to serve as an emergency spillway, DUC…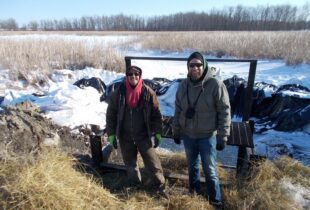 Local contractors like Bill Stapleton help make DUC's habitat work possible in Ontario.
---
Help you plan for timing and costs
Up front, it's important to prepare a realistic timeline for habitat projects.
When you're working around natural habitats, many factors come together to determine how and when projects can go forward. That's because weather, project size, permit processes and contractor availability can set the pace.
The site's location, size and complexity will determine the costs of the restoration. Typical overall expenditures for small wetland restorations range widely (i.e., from $15,000 to $25,000) and may be covered by the landowner or shared among funding partners if grants are available.
See Resources below for guidance on where to learn more about costing your project.
---
From start to finish, restoring a wetland can take more than a year to complete
To keep costs down, try to create or restore your wetland during the driest period of the year (late summer months are best) when machinery can work more quickly and efficiently.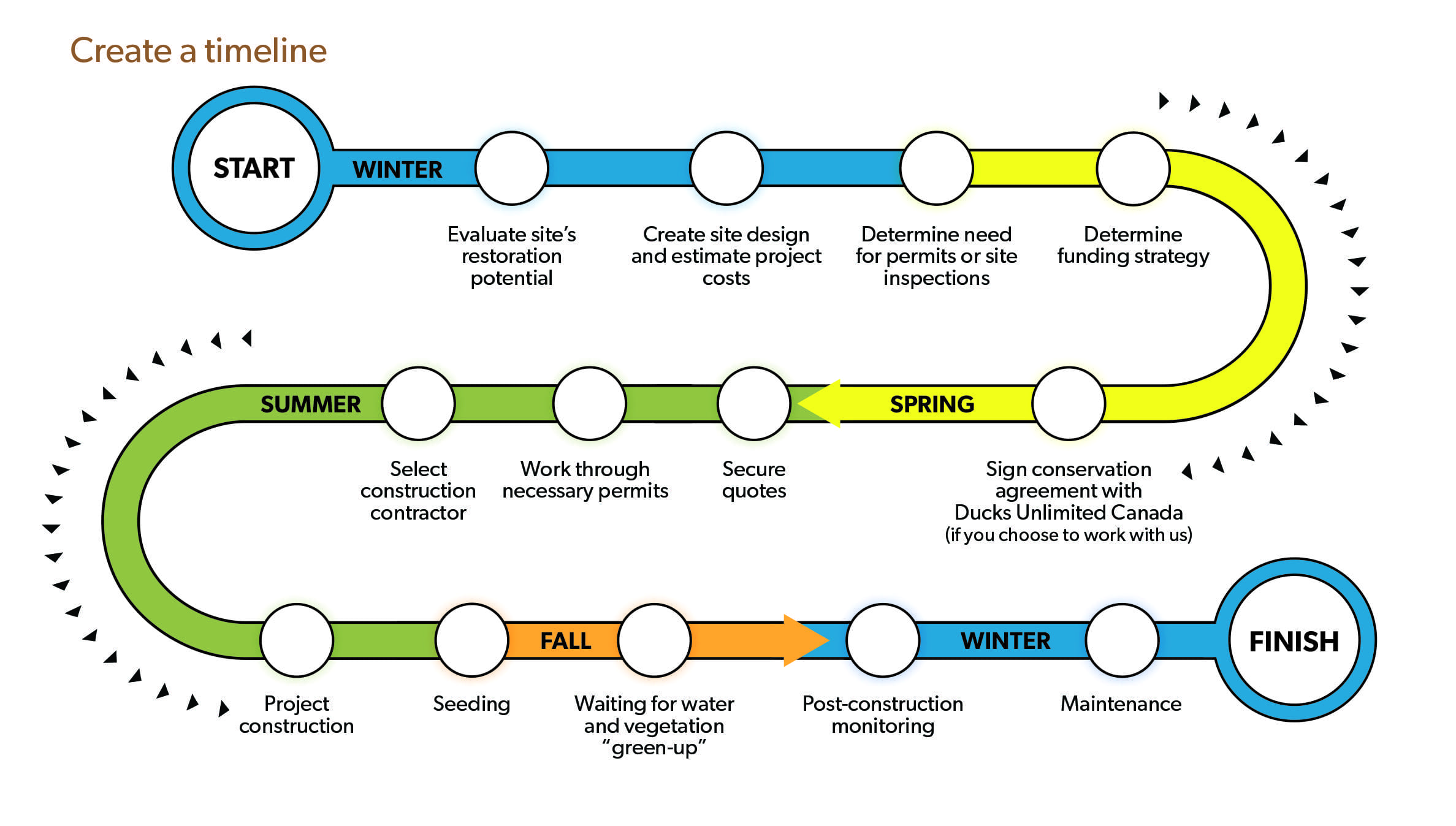 ---
Working with Ducks Unlimited Canada
We work with landowners to create or enhance wetland and grassland habitats where restoration of the landscape is most needed. Our mission is to conserve, restore and manage wetlands and adjacent habitats, which together create healthy ecosystems. While our focus is on habitat for ducks and other waterfowl, these same habitats have many other benefits for water, wildlife and communities.
Our programs and partnerships support conservation projects that are committed to providing wildlife habitat. For this reason, we require landowners to sign a Conservation Agreement with us for a selected number of years. The agreement protects the habitat but does not interfere with the owner's current use and enjoyment of the property.
DUC collaborates with conservation authorities, stewardship councils, local governments and landowners to implement new wetland conservation projects. Our contributions include project identification, site suitability assessments, biological assessments, project design support, assistance with permit processes and requirements, and sourcing "match" funding for habitat projects that meet mutual conservation goals.
Habitat conservation projects include restoration and enhancement work (i.e., small wetland excavations and small impoundments) and support for existing wetland habitats through programs such as nest boxes, agricultural Best Management Practices (BMPs) and other wetland securement tools.
Contact us directly to arrange to speak with a conservation specialist about your land.
Call: 705-721-4444   Email: ontario@ducks.ca
Wondering if your property is right for a wetland restoration project?
Join Kathryn Boothby and DUC conservation specialist Jeff Krete on a tour of the Boothbys' small wetland project in southern Ontario.
---
Ontario land steward profiles
Funding & information resources in Ontario
Where to seek funding assistance
Community funding
There are programs in many communities that pay a portion of the costs to encourage habitat restoration (e.g., wetland, forest, grassland).
Find community contact information:
Grants and funding programs
Ducks Unlimited Canada provides partial funding for habitat projects that meet conservation goals.
Other funding:
Finding the right information
Conservation Ontario
Ducks Unlimited Canada
Municipalities
Northern Development, Mines, Natural Resources and Forestry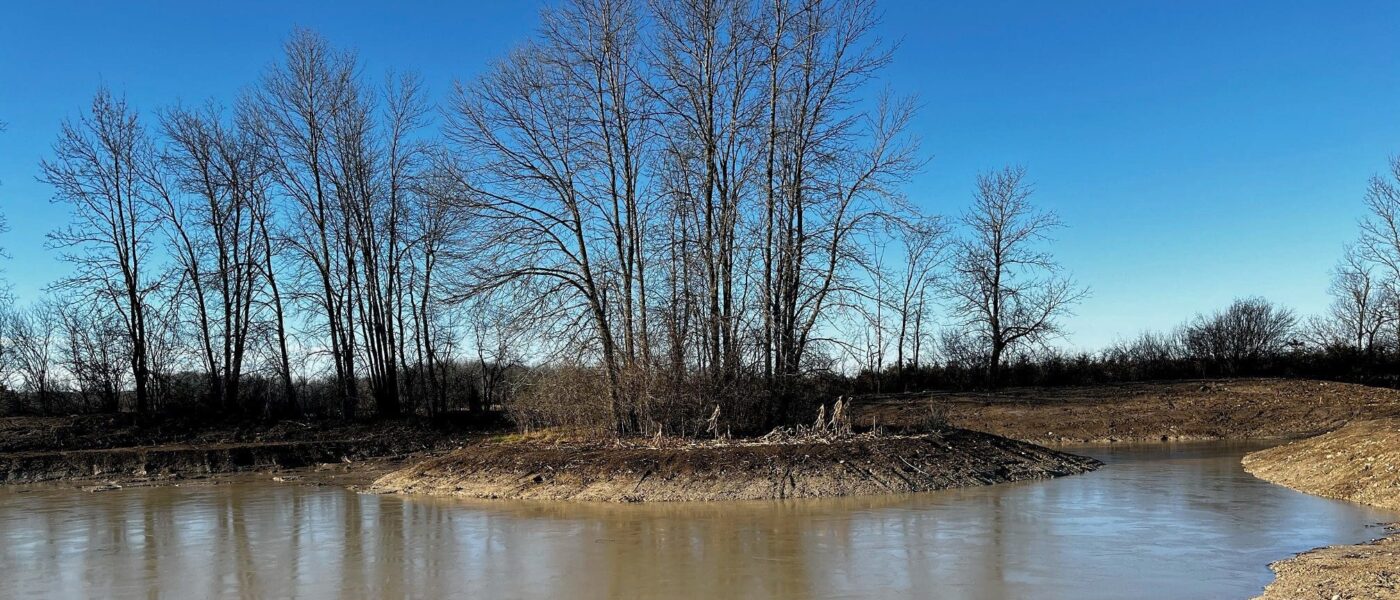 Wetlands at work supporters