Just as volunteers are part of our flock, so are the skilled contractors who work with us in the field.  With their close knowledge of DUC's large habitat projects, they often become passionate supporters.
Last autumn, DUC said good-bye to one of those good friends. Bill Stapleton was a long-time contractor to DUC in the Kingston area. Bill came on board in an operations and maintenance role and soon took on supervision and cost-tracking for large projects. Quickly, he was highly valued for his reliability and competence.
"Everyone enjoyed working with him including landowners and other construction workers," recalls DUC engineer Craig Berga. "We had so much respect for Bill. Every piece of work was a show-piece."
DUC's Ontario-based engineering group—including Berga, Rick Robb and Steve Mack—works closely with contractors on project construction and annual inspections and maintenance.
Across the province, in the rural and semi-rural areas where DUC restores wetlands, there are trusted DUC contractors who have gained a great deal of specific knowledge about projects and provide outstanding service to assist the project landowners.
"We would not be able to carry out our work without this support," explains Berga. "The services are invaluable and having someone based in the community reduces costly travel for us."
Often, these contractors are the face of DUC for landowners. They treat every project with the same care they would if it were their own, and sometimes even donate services.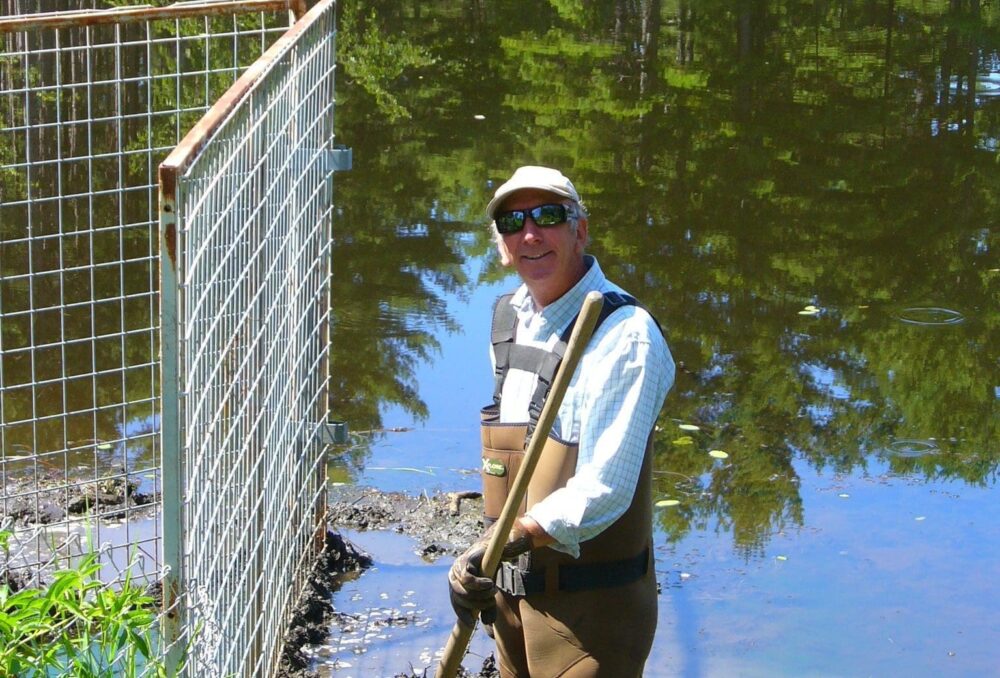 DUC's proxies in rural communities
Fred Manning has been DUC's support in the Owen Sound region for more than 10 years. His skills include biology and construction, a versatile mix that is suited to DUC's larger projects and inspections. Manning is independent and knowledgeable, and willing to commit to DUC's difficult timelines—often working through adverse weather.
"We ask a lot of these people," Berga acknowledges. "We can't guarantee specific hours and we ask that they exercise a great deal of care—around wildlife, especially where there may be species at risk, and in their relations with landowners. In many cases, they hold those relationships together for us."
Berga credits DUC's exceptional results in large part to this role. It's helpful to landowners that contractors are part of their rural community and can be both trusted and responsive.
Before Bill passed, he joined his Kingston colleagues for a barbecue where they talked about the sturdy friendship they'd built together. Berga was touched to learn that Bill had never loved a job as much as his 10 years with DUC.
"That says a lot about Ducks," says Berga. "Bill was just as passionate as we are about the mission."
Connect with conservation
Stay informed about the conservation work that's helping Canada's wildlife and wild places. Sign up for eDUC, DUC's monthly electronic newsletter.
Sign up for eDUC