It's National Soil Conservation Week and we're speaking to a DUC staff member who has a passion for healthy soils and conservation. Conservation specialist, Jill Owen, shares her experience and love for the soil under our feet and how it plays a critical role in a sustainable food system.
Q: Jill, tell us where you're from and what you see out your window right now?           
A: I'm from Ponoka in central Alberta, which is a proud, agricultural-based community. Unfortunately, I see snow at the moment, but we need the moisture, so I won't complain.
Q: The snow is sure sticking around some parts of the Prairies, isn't it? It will sure bring some much-needed relief to the drought-stricken prairie this year. We understand you have a background and education in soil science. What is it about soil that drew you to study it initially? And why are you still passionate about soil health and conservation today?
A: If I'm being really honest, I started studying biology and chemistry because I enjoyed learning about the mechanics of life. After a while, I realized soil is the medium that links everything together. The producer and the people they feed, the plants that supply food to the animals, the way soil recycles just about everything around it, and how it balances the larger environmental system.
Soil is the ballast that stabilizes our environment locally, regionally and globally along with the oceans, but often it is overlooked. I recognize soil's importance to each and every one of us and that's why I continue to learn and care about the interaction between our soil, our land and our lives.
Q: Many people do not realize the important role soil plays in their lives. From cleaner air and biodiversity above and below ground to the food on our plates, what would you like the public to know about soil?
A: I'd like the public to know the extent to which soil affects us, through the food we eat, the role it plays in water availability, air quality, and an even broader aspect, the climate. Our well being is intrinsically tied to the health of our soils. It is a quiet partner that we often take for granted because it does its essential job almost invisibly.
A big issue with soil is not everyone knows about its importance. It's a topic that is hard to get the masses excited about. It's difficult to relate to as it isn't a cute, little animal or a majestic, old growth forest. It's a complex and living system, but the activity it undertakes is microscopic and not easily understood.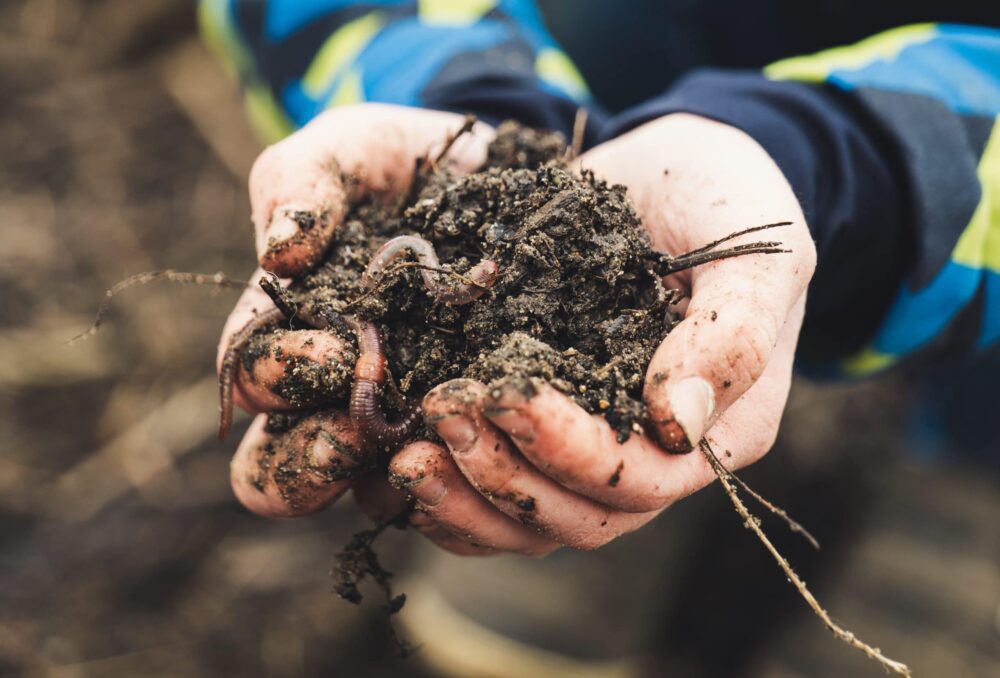 Q: A great deal of science and research has gone into understanding how soil works and the best way to conserve it, but at the end of the day 95% of the food we eat comes from soil. Why is soil the key element of a healthy landscape and a sustainable food system?
A: A healthy environment requires all its parts to function and interact, much like a healthy organism. Healthy soil is the cornerstone in keeping the rest of the systems functioning by cycling through nutrients and elements. We are just starting to understand the complexity of the relationships and the variety of the microorganisms that make up soil and the role it plays in the bigger picture. We also need to understand our role and how we affect the organisms and nutrients in the long term with our land management practices. Soil is good at giving off the illusion that we are not affecting it to the degree we really are. We need healthy soil for healthy, sustainable food.
Q: Soil health impacts everyone from consumers, to farmers, to the wildlife that share the land. What role does Ducks Unlimited Canada and our programs play in supporting healthy soils in Canada?
A: Ducks Unlimited Canada has programs that help influence how land is used as well as investing in research into key topics related to conservation and soil health. Wetland restoration, conservation easements, forage and winter wheat programs, and now the recently added Marginal Areas Program, these all support landowners with financial incentives to create best environmental land use.
Ducks Unlimited Canada also works with various partners in the agriculture industry to implement positive change on the Canadian landscape. We are an active champion for large-scale landscape health and our programs offer solutions that translate into long-term impacts.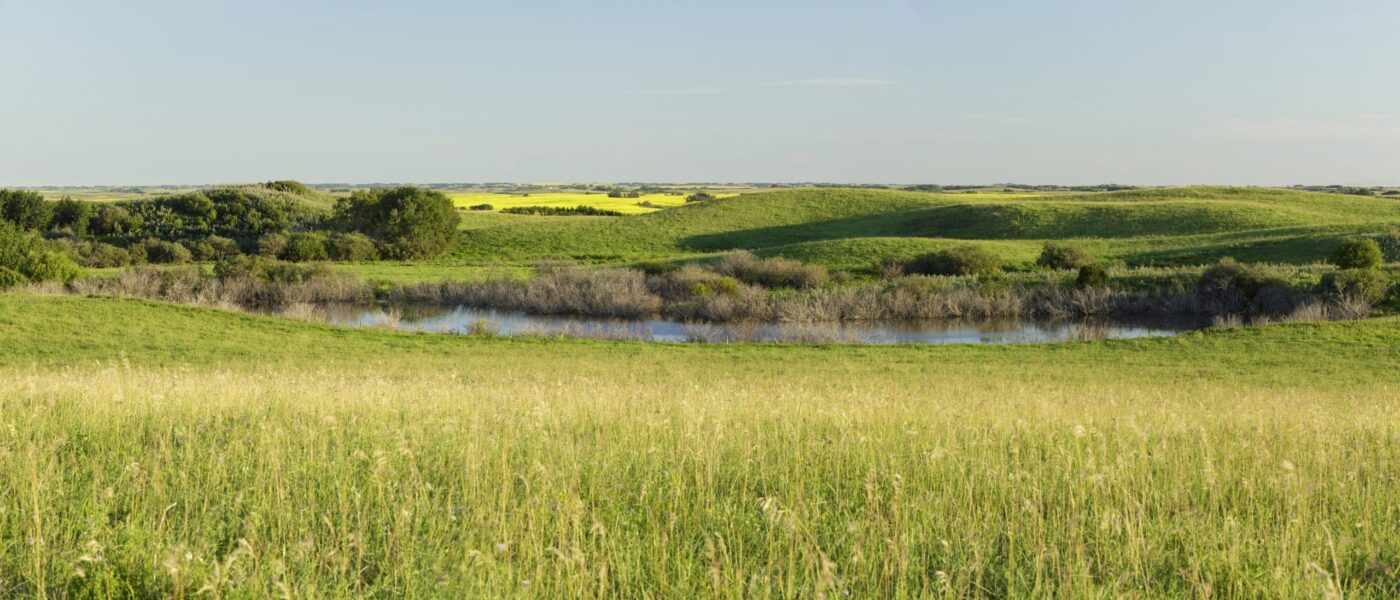 Q: Majority of Canada's productive soils are managed by Canadian farmers and ranchers. How can agriculture and the conservation community work together to keep our soil and our environment healthy?
A: Farmers and ranchers are the keepers of the land on the most practical level. The challenge in agriculture is to create food production and meet financial needs by using practices that promote sustainability. I like the term Agroecology as it frames human activities as working congruently with the environment. This is where agriculture and conservation can come together.
Continued research, education and evolving best practices are the ways forward and we have the programs and the expertise to work toward reaching these goals. Collaboration is key.
Q: Canadian farmers and ranchers are at the forefront of sustainability when it comes to our vast landscape. They are always looking to improve what they do on their farms. What advice do you have for farmers who want to increase the health of the soil under their care?
A: There are so many great resources that are becoming available because people are tying food quality and production to soil health. Sustainable agriculture is a hot topic now. Because production goals, soil types, regions, and climates all affect what practices are best suited to soil health there is no one-size-fits-all approach, therefore I encourage producers to attend events, join groups that bring in experts and share ideas.
Q: Ducks Unlimited Canada is a proud partner of the Soil Conservation Council of Canada. We are joining them this week in celebrating National Soil Conservation Week. What is something people can do at home to help keep their soil healthy or to keep soil conservation top-of-mind?
A: Be a participant in the learning process! Be open to evolving ideas and changing practices and understand how you fit into the scenario whether it be as a consumer or a producer. Our choices everyday play a big part in how well we'll be prepared for any future challenges.
Q: We love learning from our staff who have a passion for conservation, agriculture, and of course, soil. We believe our readers will have a new appreciation for soil next time they dig in their garden or drive by a farmer's field. Anything else you would like us to know about soil or its important role in our lives?
A: Soil is invaluable and intrinsically tied to our continued well-being. If we take care of the soil, it will continue to take care of us.