story
/
Partnerships, Wetlands
Wetland interpretive boardwalk opens in Peace Country
Alberta homestead welcomes people into the world of wetlands and art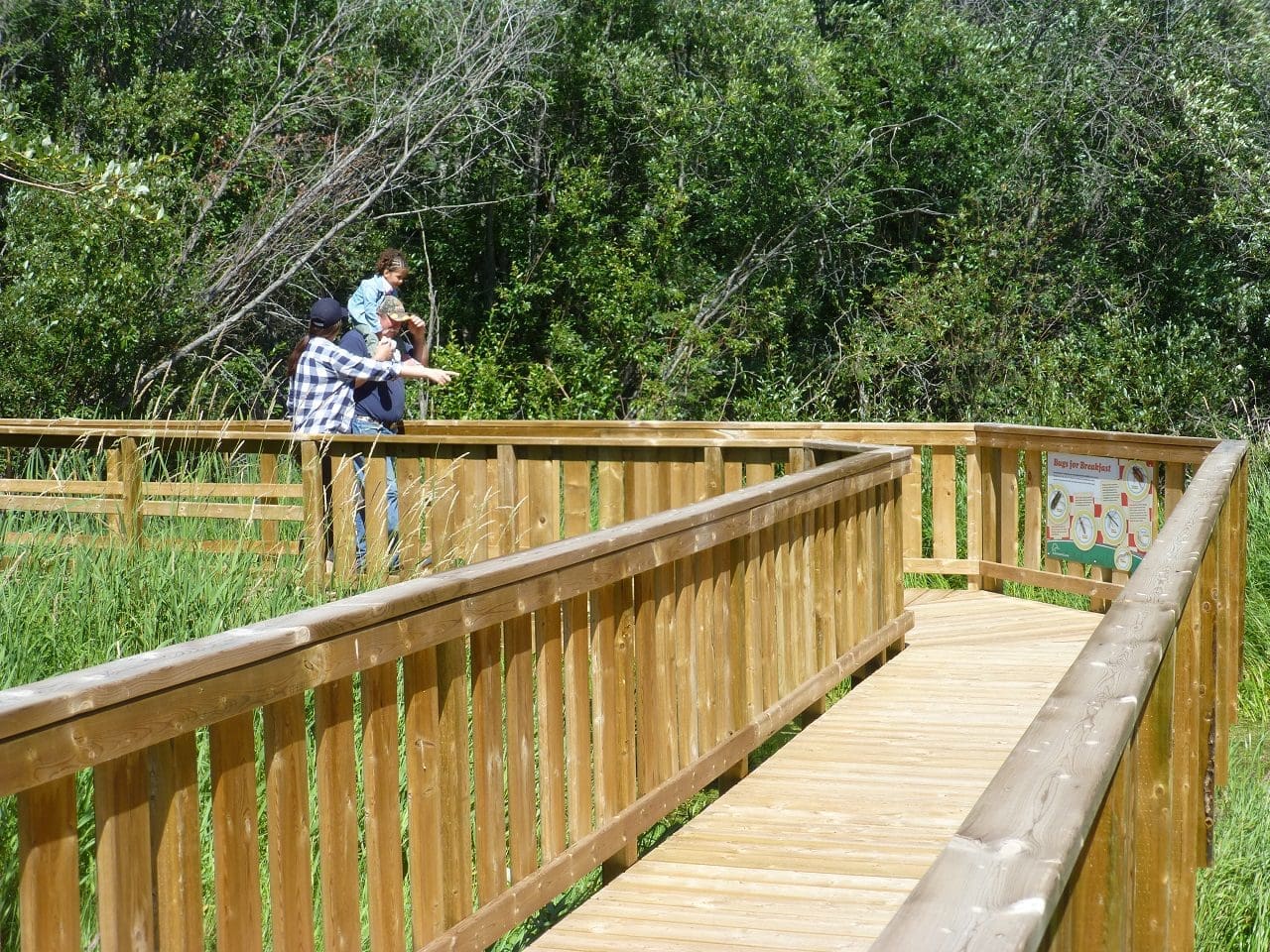 The McNaught story is well known in Peace Country, Alta. As early settlers, the family arrived in 1912, and made their homestead on an unnamed body of water – now known as McNaught Lake.
The lake originally supported the family's livestock. It was also an inspiration for Euphemia (Betty) MacNaught (1902 – 2002), one of the family's three daughters. Euphemia was a leading influence on art in Peace Country, as a recognized artist, educator and advocate. Her dedication and inspiration led to the formation of art groups, facilities, events and programs throughout the region.
The McNaught spirit of education and advocacy didn't stop with Euphemia. The family homestead was donated by Noel McNaught to the Art Gallery of Grande Prairie, and McNaught Homestead Heritage Site was designated a Provincial Historical Resource on July 23, 2003. Two years later, the McNaught Homestead Preservation Society was formed and now has title to the McNaught Homestead.
The Society cares for the historic buildings and honours Euphemia's legacy through the establishment of artists retreats, festivals and workshops. It's also in place to establish walking and nature trails, to provide access to the McNaught Lake and to preserve the natural habitat of the homestead. This third objective kindled a relationship between the society and DUC.
The Society's Don Nelson approached DUC to help build a boardwalk and viewing blind at the lake. The lake, situated in a priority conservation region for DUC, is home to trumpeter swans and a variety of other waterfowl, waterbirds and wildlife.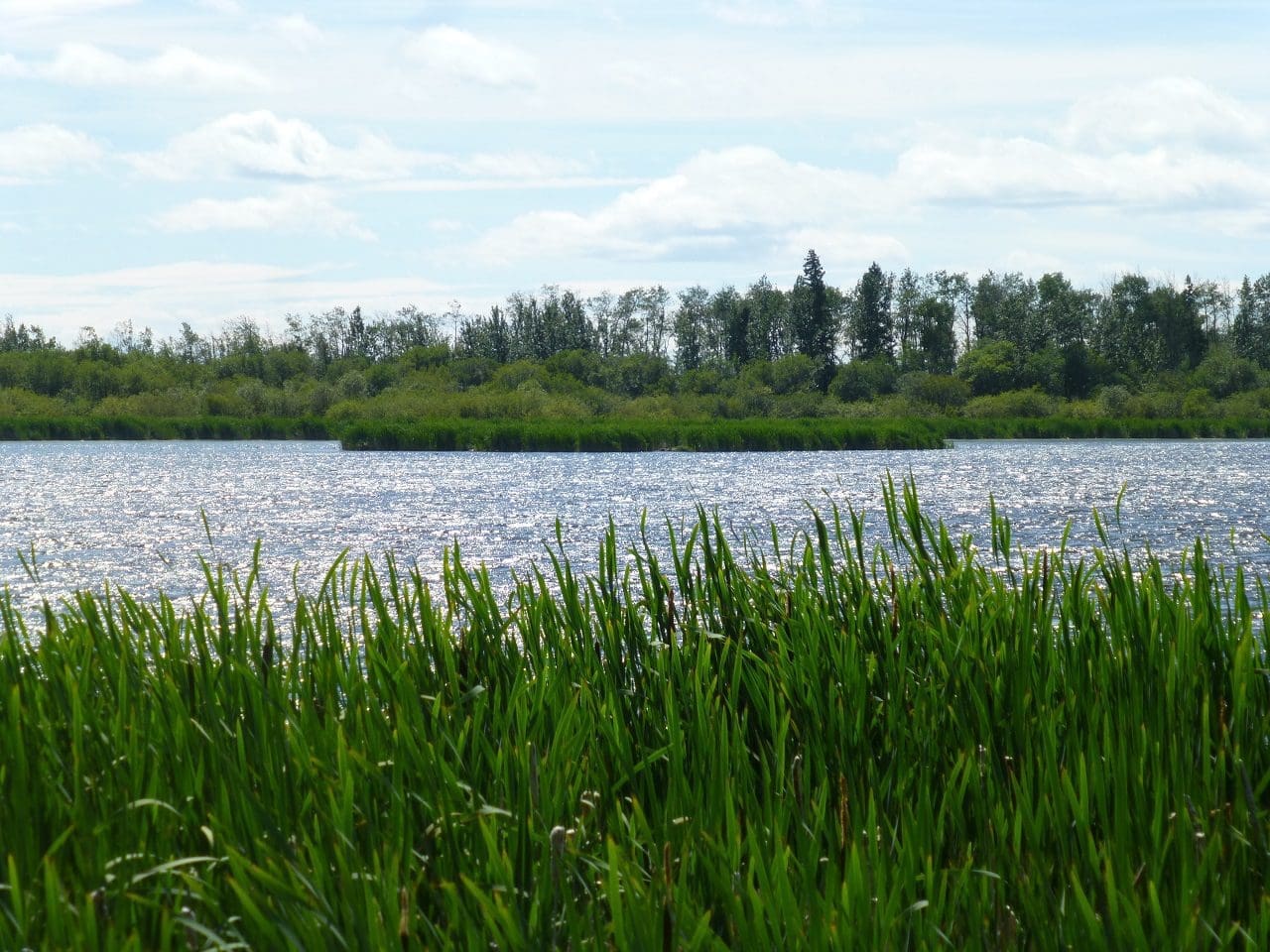 With the support of long-time DUC partner, Encana, and the County of Grande Prairie, the project was constructed mainly in the off-season for waterfowl, between January and March of 2015. The official opening  took place with about 100 guests in attendance on July 23, 2016, as part of a weekend long celebration including a strawberry tea at the Homestead.
Though perhaps not as artful as Euphemia's landscapes of Peace Country, the blind and boardwalk were built to the highest standard, welcoming visitors to stop in and visit the lake, located about five kilometres south of Beaverlodge along Highway 722.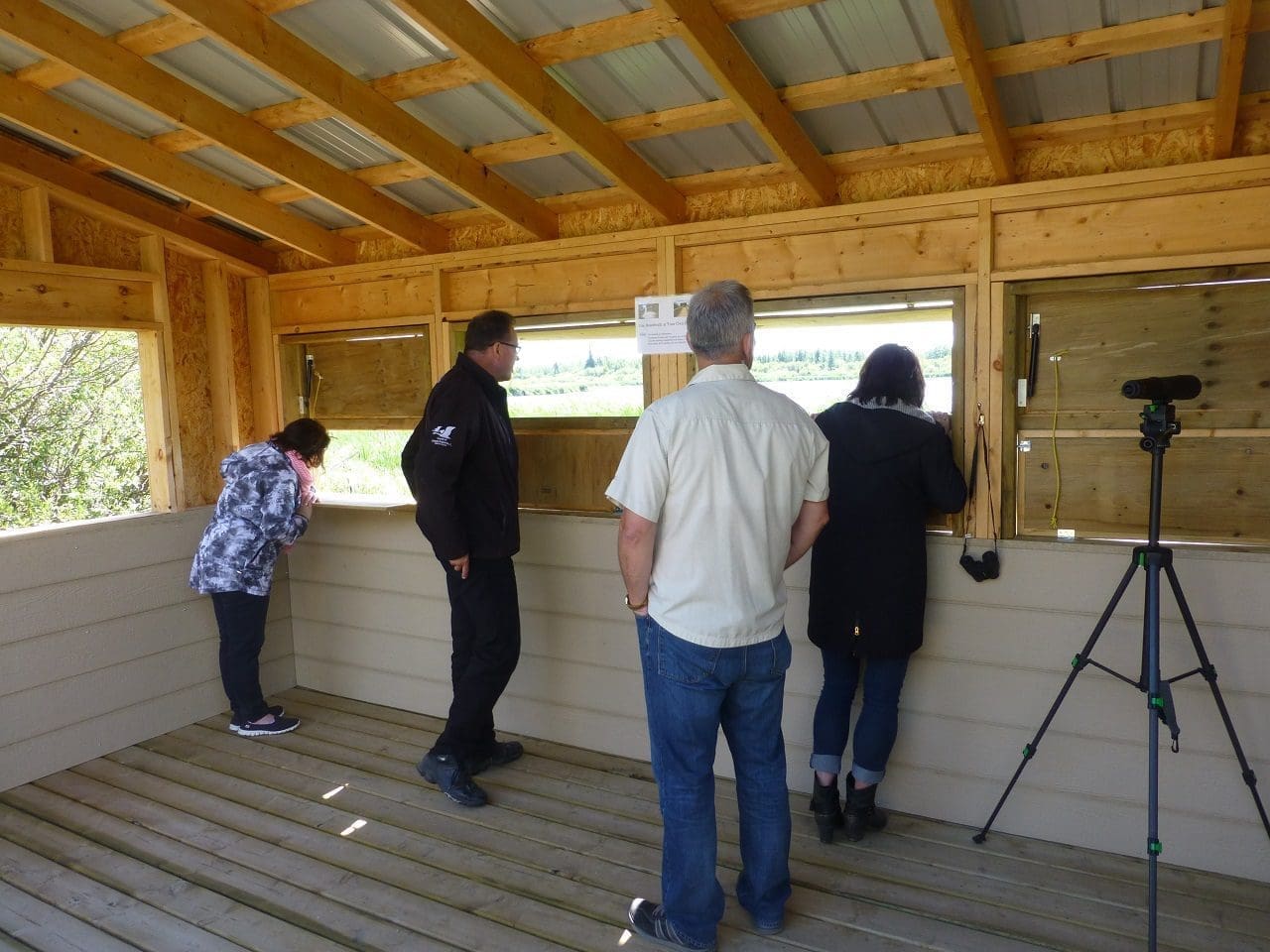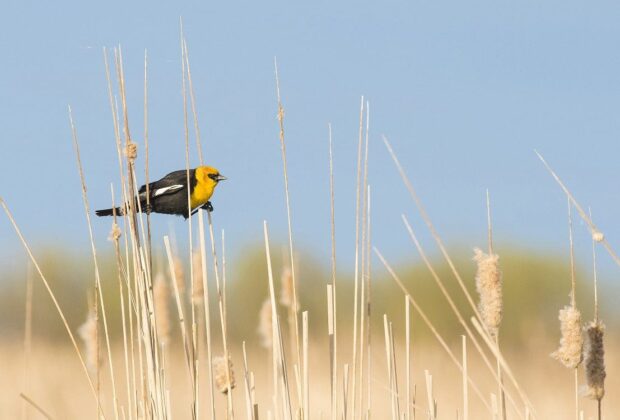 trueOur 10 favourite FAQs and facts from the panel of wildlife and ecosystem experts in a webinar to celebrate bird migration, conservation and the official start of spring.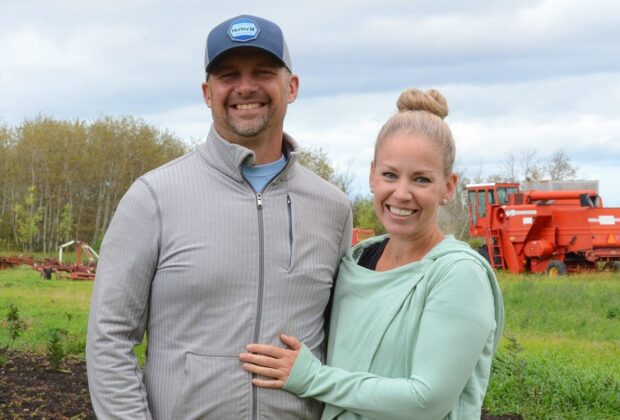 Landowners, Prairie Pothole Region, Wetlands, Wildlife
trueFarmers from Rossburn say a DUC conservation agreement helps achieve their land management goals and increases biodiversity.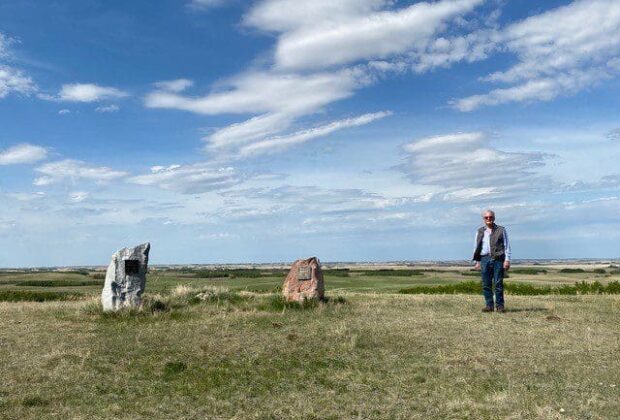 Biodiversity, Grasslands, Landowners, Prairie Pothole Region, Wildlife
trueConservation easements offer means of preserving Saskatchewan heritage.