Mike and Yvonne Fuller raised a family in the Royal Canadian Navy. Based out of CFB Esquimault for many years, they enjoyed an outdoor lifestyle with their two sons, Martin and Matthew, in Cowichan Bay.
When Mike retired from duty, they settled east of Ottawa in the Hammond area. Now a civilian, Mike is a senior technologist with the Navy's Major Surface Combatant unit, looking after Canada's war ships (called frigates).
Planning takes care of the next generation
The couple had done some estate planning when their children were young. Now, in their mid-fifties, they realized it was time to revisit their wills to capture the evolving circumstances of their lives.
Yvonne had been the caretaker through her mother's decline with illness and it turned their thoughts to life planning for the next generation.
"My mother left creating a will to the very last minute and it really opened our eyes that we have to get this done so our boys don't have to worry," Yvonne says.
Their lawyer asked if they wanted to donate to any charities. Mike thought of DUC. He is concerned about the loss of forests in eastern Ontario and he has been impressed by DUC's work in land restoration.
Mike and Yvonne care deeply about the natural world. "We live on a beautiful flyway site," Mike says. "We're a few kilometres from significant woodlands and wetlands, Larose Forest connecting to Alfred Bog. Come spring and fall, it's just noisy here with migrating birds flying over."
A registered holistic nutritionist and trained yoga instructor, Yvonne is committed to healthy living. She loves plants and animals, and studied as a community herbalist where she learned about the importance of forest and wetland plants used in medicines.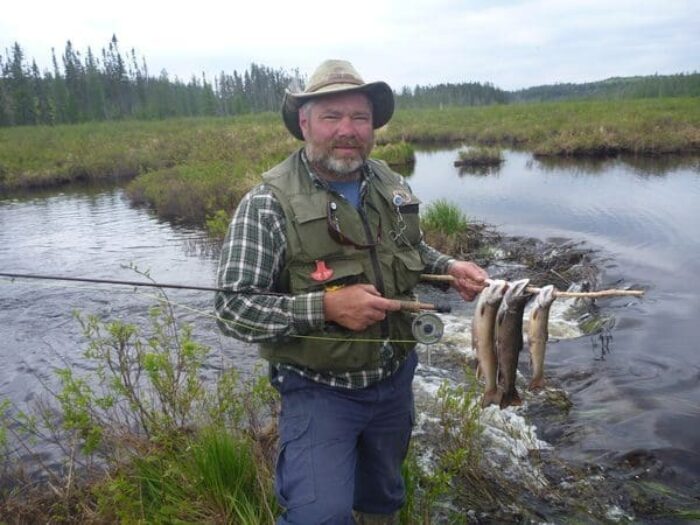 Advice is at hand for legacy planning
The Fullers talked with Janice O'Dette, planned giving manager for DUC's Eastern Region. She explained DUC's planned giving program and, with their lawyer's advice, they chose a residuary bequest. Janice helped with the pledge form and suggested wording for wills, all of which was vetted by the Fuller's legal advisor.
"After reviewing all planned giving options with DUC, Mike felt a residuary bequest of a per cent of his estate is a good option to ensure his family is cared for," says Janice.
A residuary bequest commits a percentage of an estate, which only kicks in after all other commitments are discharged, such as debts, taxes and specific-amount bequests to family or other recipients. This is a "no surprises" option that ensures all other obligations are paid out before the gift.
"We protect ourselves by setting it up this way," says Mike.
Now a fully fledged member of DUC's Feather Society, Mike will wear his handcrafted pin with pride knowing that his contribution will help support Ontario's forests and wetlands.
Plan your legacy
Learn more about planning your legacy from our planned giving managers.
Learn more