Traditionally, mid-summer is the season to enjoy the beauty and cool waters of streams, rivers and lakes. But in recent years, the warmest season in southern Ontario has been marred by blue-green algae that produces a distinctive, greenish scum on water surfaces.
The unpleasant scum is a visible signal of toxic levels of bacteria and zones of reduced oxygen that threaten the health of fish and other aquatic wildlife. These are the products of rapidly growing cyanobacteria, thriving in a warm and nutrient-rich environment. The toxic discharges can be highly dangerous for wildlife, pets and people.
Warming seasonal temperatures combined with other factors, including the loss of wetlands, have aggravated the problem of excess nutrients in watersheds. Although the evolution of best management practices has helped retain nutrients—used as fertilizer, for example—on the land, large rainfalls and snow melts continue to wash phosphorus into waterways—and ultimately, into rivers and lakes.
DUC is one of the organizations that are determined to understand and resolve this growing problem.
---
Small wetlands in farm country help reduce nutrients in waterways
Shallow and warm, Lake Erie has been hit hard by outbreaks of algae. DUC has been collaborating with the federal and Ontario governments, conservation agencies and private landowners to harness the power of wetlands to capture nutrients in runoff from the surrounding landscape.
Over the past few years, we have worked with our partners to construct or restore more than 100 wetlands in the Lake Erie watershed. We restore small wetlands in southwestern Ontario close to other wetlands to provide habitat for waterfowl. Over the years, through our research on breeding waterfowl ecology, we've learned that healthy landscapes with wetlands and forests are what waterfowl need to raise their families.
Those same restored habitats provide other ecological benefits to the landscape and, today, we see an increased need for better understanding of those benefits as we look to wetlands to help improve surface-water quality in southern Ontario.
"Our science moves with the times," says Owen Steele, DUC's head of conservation in Ontario. "We're always working with our research team to ask the questions that are key to habitat health. Today's big questions in the Lake Erie watershed centre around finding the conservation actions that will protect the rivers and lakes that we all enjoy from excess algal growth."
Research on wetland performance can inform decisions for water quality
We're now conducting research to quantify the extent to which small, restored wetlands capture nutrients and if there is any potential to improve their performance. Wetlands remove nutrients from surface water by holding them in the basin sediment or using them to grow vibrant aquatic vegetation. Many factors can influence a specific wetland basin's ability to retain phosphorus, including the age and size of the wetland, microbial and vegetation communities, and upstream drainage which moves water swiftly into the wetland.
Research scientists at DUC's Institute for Wetland and Waterfowl Research have implemented a monitoring program for eight recently restored wetland basins to assess their phosphorus removal efficiency by measuring and analyzing the mass of nutrients that are retained in the wetlands.
The study, Nutrient Retention of Newly Restored Wetlands in Southern Ontario, has received funding from Ontario's Ministry of Natural Resources & Forestry. Results from this study will inform conservation decisions with data on how, and how much, restored wetlands improve water quality. The study will also help us improve wetland restoration design and the strategic placement of restorations within watersheds.
Research completed to date
Establishment of a monitoring protocol with peer-reviewed methodology
Site selection and surveys of eight recently restored "edge-of-field" wetlands
Establishment of manual flow readings, weekly, by St. Clair Region Conservation Authority
Monitoring of inflow and outflow with automatic, continuous-flow loggers (flow rate every 15 minutes) or with runoff trays to collect inflow water samples
Sample collections at inflow and outflow for water chemistry analysis
Installation of trail cameras at each site capturing wildlife attracted to the wetlands
Wetlands have the potential to function as a valuable form of natural infrastructure, integrated with other solutions to reduce the nutrients that run off the land and into waterways. The better we understand the role of wetlands, the better we can choose strategic conservation actions that best protect the health of watersheds—and ultimately, the lakes at the end of the line.
"
Results from this study will help us improve wetland restoration design and the strategic placement of restorations within watersheds.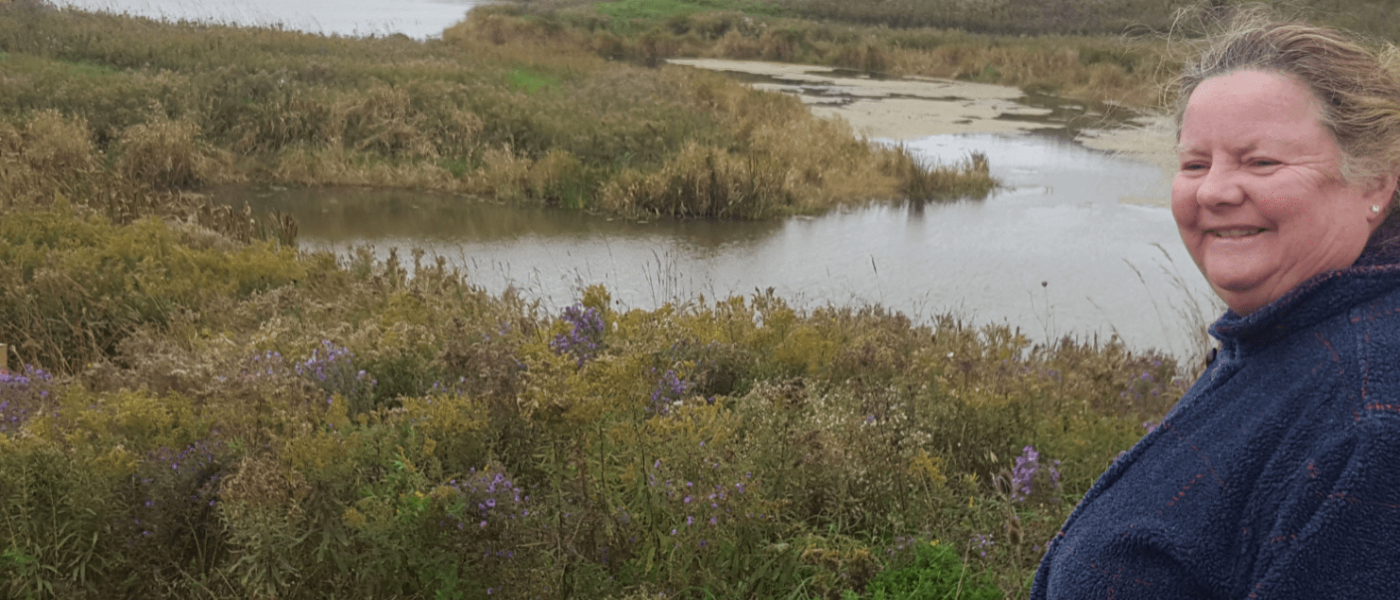 Join the flock
Sign up as a member today and be part of a movement.
Become a member