Randy Gofton has farming in his blood. Following in the footsteps of the five generations of Goftons before him who've worked the land near Washington, Ont., Randy is proud to be a part of his family's legacy, commitment and love of the land. Now, with the help of DUC, Randy is marrying agricultural practices with conservation in the form of three new wetlands on the farm. When completed later this summer, the wetlands will capture run-off that will gradually be released into the creek, giving the watershed a helping hand.
This project and others within the Washington Creek watershed are being supported by The Nature Force, a partnership between DUC and 15 insurance companies across Canada investing in natural solutions that mitigate flood risks to communities. DUC is the delivery agent for nature-based solutions involving green infrastructure to actively restore and manage natural resources for positive outcomes including climate resilience, biodiversity and water quality.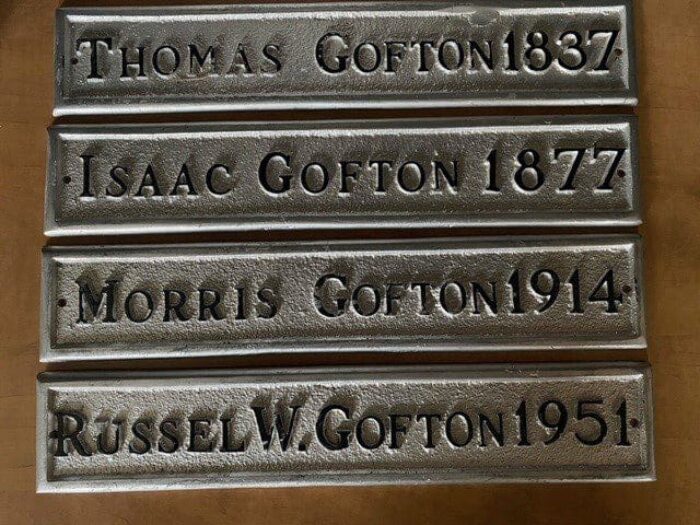 A rich history of farming
The Gofton farm has been operating since 1835 when Randy's great-great-grandfather Thomas built the fieldstone house that still stands today. Isaac followed, as did Morris, then Randy's father Russell, and then Randy himself. There's been a variety of farming there, from cattle, pigs and chickens in the early days, to cropping and now, organic farming. It's a family tradition that has persisted, despite monumental changes in agricultural practices and equipment, and even obstacles nature has thrown in their way. For Randy and those that have gone before him, though, it's the land that matters most.
"There's always been a sense of pride," Randy said. "My family has a connection to the land. It's a part of us. Over the years, conservation has become even more important and that's why this wetland project with DUC is the realization of a dream of mine—to use the land in the best way possible for the environment, wildlife and sustainability. DUC has been so easy to work with and the process has been a collaborative exchange. We're excited to see the end result."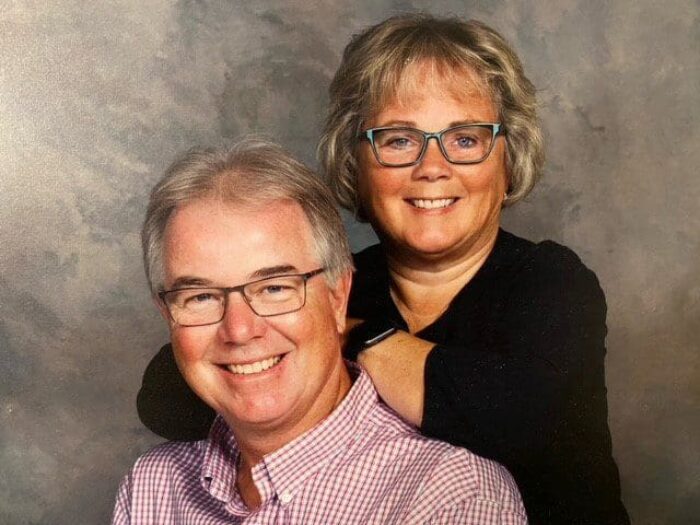 Innovation leads to positive changes
A farmer who delights in innovation, Randy convinced his father to switch his plowing practices to a soil-saver method years ago. Unlike the previous practice which moves all the soil, causing ruts and erosion, the soil-saver approach keeps the soil in place.
That was the first of many changes Randy made at the farm led by his desire for a more environmentally friendly approach. The Gofton family has always believed in the importance of improving the land and Randy believes strongly that his duty is simply to be the caretaker of his family's property.
In that spirit, Randy is a former director of the Oxford Soil and Crop Improvement Association and former president of the Waterloo County Junior Farmers, whose motto is "self-help and community betterment".
Over the years, Randy has been actively adding to the forested areas on his property, planting red oak, red pine, cedar and black walnut trees in unfarmable areas. He also utilizes cover crops such as red clover to build up the soil's structure and fertility.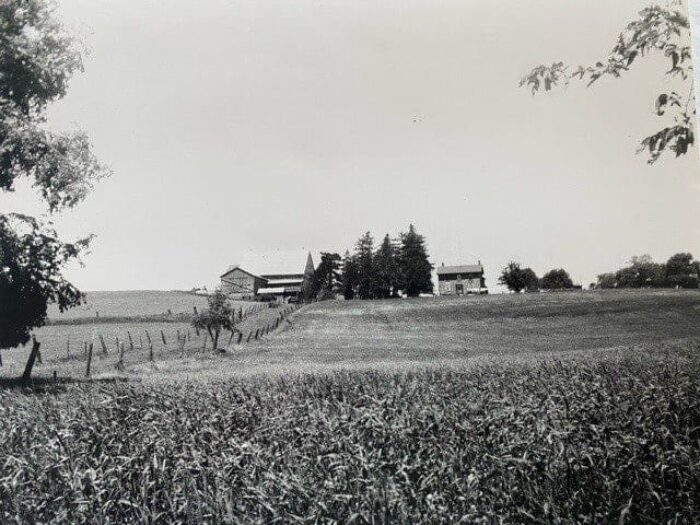 Cleaner water from the wetlands will feed into Washington Creek
When Nick Krete, a conservation program specialist for DUC, approached Randy about restoring wetlands on his farm, he enthusiastically jumped on board. The areas slated for the wetlands are idle land, unsuitable for crops, so it made sense to go ahead with wetland restoration.
"In total, we're creating 1.4 acres of wetlands on the Gofton farm properties," Krete said. "Cleaner water from the wetlands will feed into Washington Creek, while providing habitat for a variety of waterfowl and other wildlife, as well. It's a cool project that showcases the many environmental benefits of wetlands. The project was a great fit."
When the last of this year's barley crop is harvested, Krete's crew will set to work on building the wetlands on the Gofton farm. Both Randy and his wife, Lori, are hoping that other farmers in the area will follow their lead and work with DUC to create wetlands on their properties too.
"I've already talked to a couple of my neighbors asking them to consider doing what we're doing," Randy said. "I think my ancestors would be proud that I've followed in their footsteps but also that I'm trying to make a difference. This land has given us so much, provided us with a special lifestyle. It's only right that I give back for the betterment of the next generation to come."