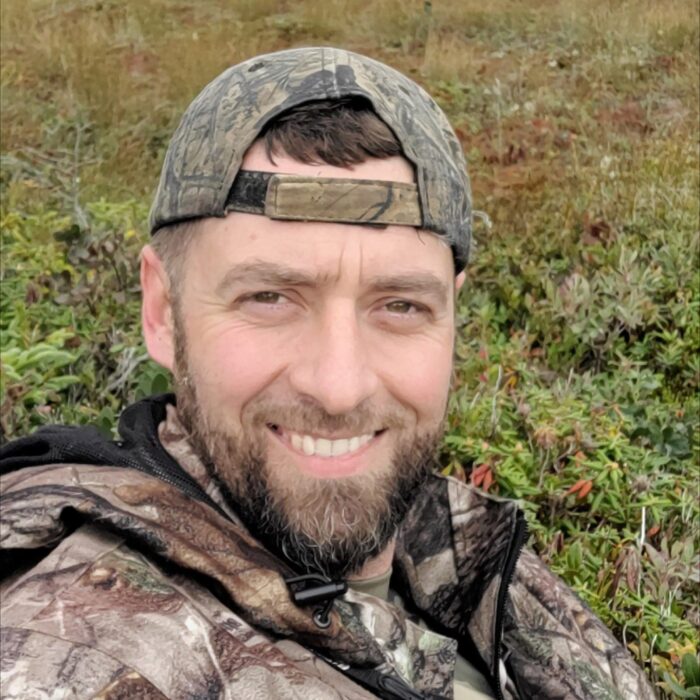 As a kid growing up in rural Newfoundland, the outdoors was Luke Parsons' personal playground. He'd often follow his dad— a conservationist, fisher and trapper— into the woods and wetlands surrounding their community. At this early age, he learned about the key role these ecosystems play in the health of the environment and in the lives of both wildlife and people.
Today, Parsons carries forward the conservation values instilled by his father. He works as a conservation officer and enjoys spending whatever free time he has duck hunting, running trap lines and fishing. Parsons is quick to explain that these pursuits and the lifelong commitment he's made to conservation go hand in hand.
"People think it's funny that a duck hunter is a conservationist, but you can't have one without the other," says Parsons, adding that he likes the scouting, the adrenaline rush and the sense of accomplishment that comes with an outdoor lifestyle.
Since 2018, Parsons has been enjoying the same rush of accomplishment as a Ducks Unlimited Canada (DUC) volunteer. Upon discovering there was no nearby DUC chapter, he established one in Labrador West, rallying 18 volunteers to join him. In 2019, their first fundraising dinner sold out in a venue that could only fit 130 people. "That put us on the map," says Parsons. Following pandemic cancellations in 2020 and 2021, he brought back the event stronger and bigger, raising $130,000 in his small town of just 10,000 people.
Other volunteer activities that he and his committee have led include creating nesting boxes with community Beavers and Scouts groups and finding substantial sponsorships for local trail enhancement. His latest effort? Helping to develop a DUC Provincial Council for Newfoundland and Labrador that will provide additional support and guidance for volunteers looking to raise awareness about wetland conservation and funds for DUC in their communities.
In recognition of Parsons' outstanding volunteer service, he was named DUC's Volunteer of the Year in Newfoundland and Labrador. It's an honour he's received an impressive three years in a row.
"Luke's passion is second to none," says Jamie Young, DUC's manager of volunteer and corporate fundraising in Atlantic Canada. "It's no surprise that he continues to be celebrated for all the ways he goes above and beyond in the name of conservation."
Passion is exactly the word Parsons uses to describe his motivation for sharing his time and talents with DUC and he encourages others to join its volunteer network, even if there is not a local chapter. He's also keen to increase the age range of volunteers, to bring in a younger demographic and help people without much extra time to find ways that they can contribute.
"The more committees we have on the ground, the better," he says. "One volunteer can't do it on his own but if you can form a committee, it has long lasting positive effects." There are more than 250 DUC volunteers in Newfoundland and Labrador and 3,950 across Canada. DUC is proud to recognize each of them—including outstanding leaders like Luke Parsons—as volunteer champions and conservationists who serve with generosity, passion and dedication.