Former Keeman shares his story
Volunteer Don Lee made his first conservation decision in 1982 and never stopped.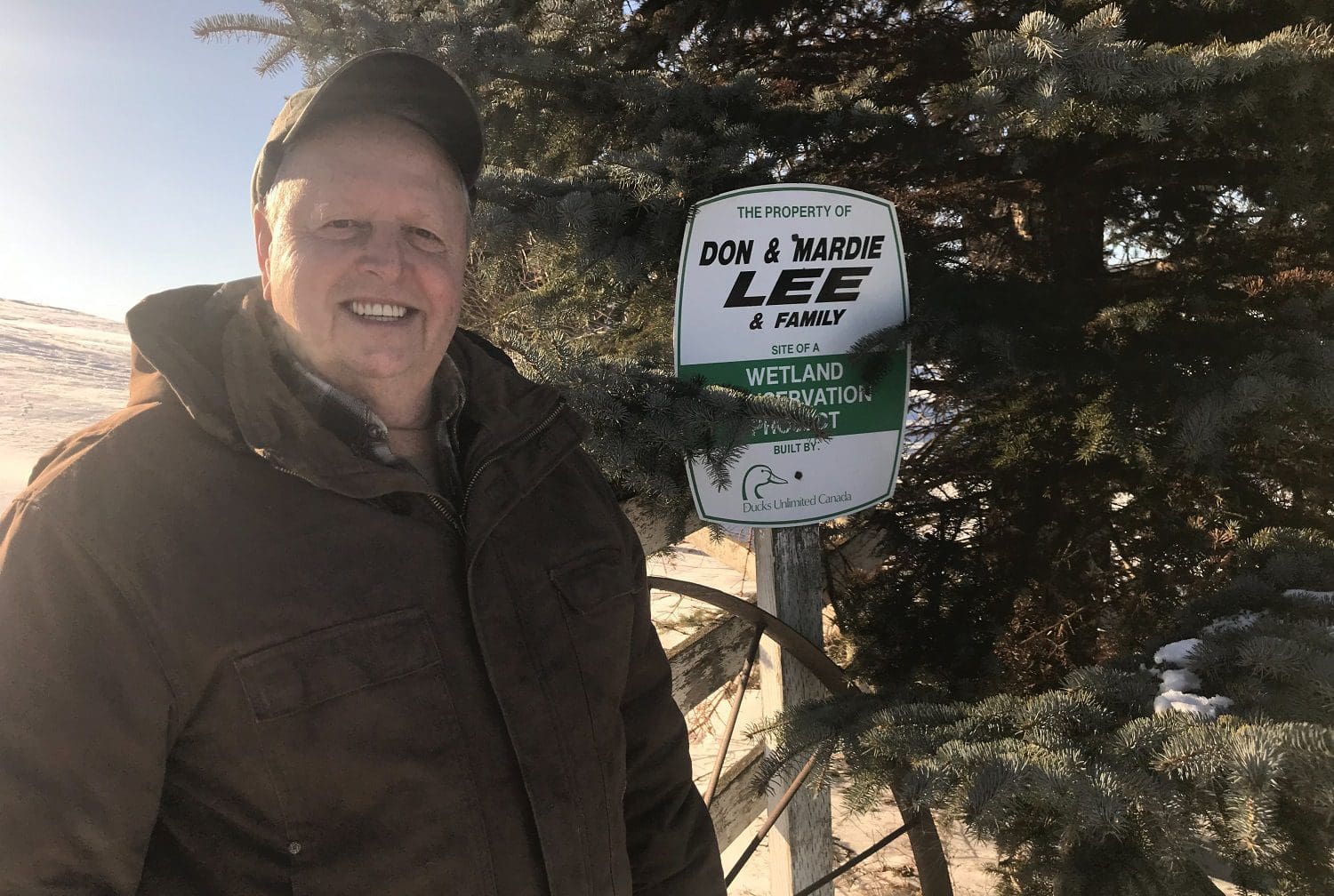 In 1982, Don Lee answered the call. Thirty-five years later, he did it again.
In December, the Hamiota, Manitoba resident contacted DUC when he learned that the organization was looking for stories of original Keemen as part of its 80th anniversary celebrations this year.
DUC was lucky to hear from him, as he took time to reflect on his invaluable volunteer work as part of a program that helped the conservation organization make its mark.
"When I look back, it was nice to be part of it," says Lee.
DUC set up the Keeman program in its first year of operation, in 1938. Keemen were DUC's first volunteers. They scanned the land and skies, and reported their observations of waterfowl, wildlife and habitat conditions to DUC.
Lee says he heard about the program in a U.S. Ducks Unlimited magazine in the 1980s, at a time when duck numbers were down. He was also motivated by his fond outdoor experiences – like his first goose hunt with his brother-in-law in the 1960s, and the time he saw a rare sight: ″I was out seeding and saw a flock of whooping cranes go over, there was about 27 or so."
So in 1982, Lee—a long-time farmer, purebred Hereford cattle rancher and hunter with strong ties to the land—decided to join DUC's Keeman ranks.
Lee took the reins from former Keeman Lloyd Sheridan to monitor the Crandall/Miniota/Hamiota area where his farm was located. Every spring and fall, Lee made his rounds. And he covered a lot of ground: nine townships in total. "I'd use a checklist and sent in reports about water levels in sloughs and how many prairie chickens, I saw, etcetera," says Lee.
He monitored a landscape dotted with the kinds of pothole wetlands and sloughs ducks rely on for breeding and nesting. His reports were invaluable to help guide DUC's wetland restoration and conservation efforts in the area, until the Keeman program ended in the late 1990s. He still has a certificate from DUC thanking him for his reports.
"Being raised here, you know where the water starts and ends," says Lee. "We gave them (DUC) the eyes and ears out there and saved them from driving all over the place."
Lee later helped form the Upper Assiniboine Conservation District when he was councillor for the RM of Miniota. He says he also pushed DUC for more nesting islands in some of the bigger marshes, so that skunks and other predators couldn't get to the nests as easily.
Lee's involvement in the Keeman Program led to another volunteer role in 1986 when he became the first chairman of DUC's Hamiota fundraising chapter. ″For a number of years our dinners were well received and made pretty good coin for DUC," says Lee. Unfortunately, the chapter folded in 2017. ″We ran out of people or folks were burned out. There's not many young people here to step in and keep it alive."
Overall, says Lee, "DUC has done a whale of a job over the years. They've grown pretty good. They definitely have their footprint here."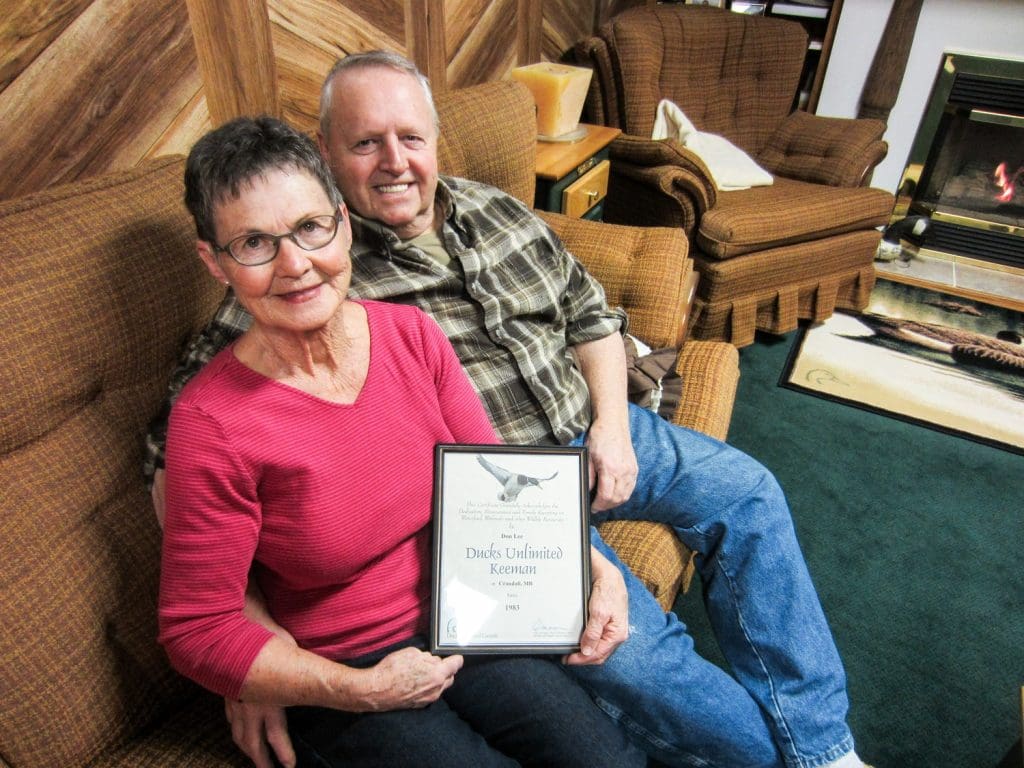 DUC's made a footprint on his life, too. Lee and his wife Mardie, a retired nurse, moved from the farm into the town of Hamiota in 2002. The walls of the Lee home are covered in DUC prints and they own an impressive collection of decoys.
"Still a country boy at heart," Lee visits the family farm daily to help his eldest son, who runs the farm for cattle. His son likes to hunt, too. His other son and daughter-in-law enjoy bird watching when they visit from Toronto. "But I gotta work on those grandkids and make sure they get a good taste of the outdoors," he says, laughing, adding he'd just taken two of them out ice fishing. The whole family (including three grandkids and four great grandkids) enjoy spending time at nearby Lake of the Prairies in the summer months.
For Lee, becoming a DUC Keeman in 1982 was a natural fit with his own passion for the outdoors, one that he is passing along to future generations.
In 2018, DUC is celebrating its 80th anniversary as the "Year of the Volunteer" by sharing the stories of past and present volunteers like Don Lee. If you can share a Keeman story, send us an email at conservator@ducks.ca or call 1-800-665-3825.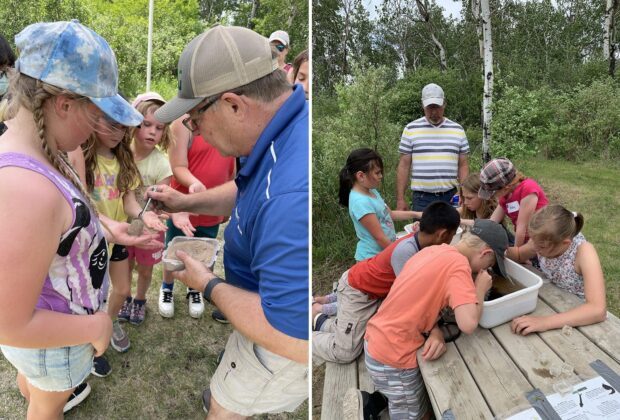 85 Years of Conservation, Education, Volunteers
trueA decades-long partnership has given countless children environmental knowledge, leadership skills and a connection to nature built on respect and curiosity.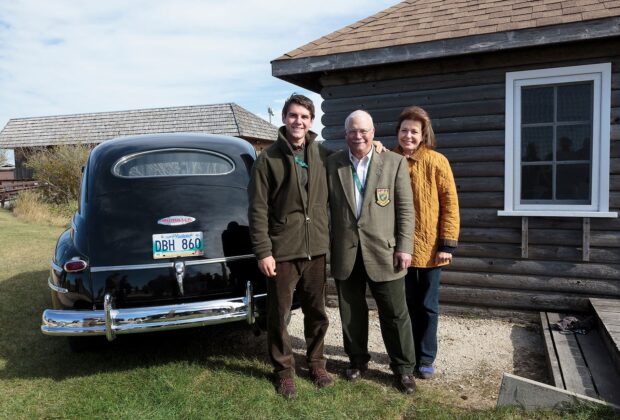 85 Years of Conservation, Grassroots, Volunteers
trueMore confirmation and recognition for George C. Reifel's incredible impact on wetland conservation in B.C. and across North America.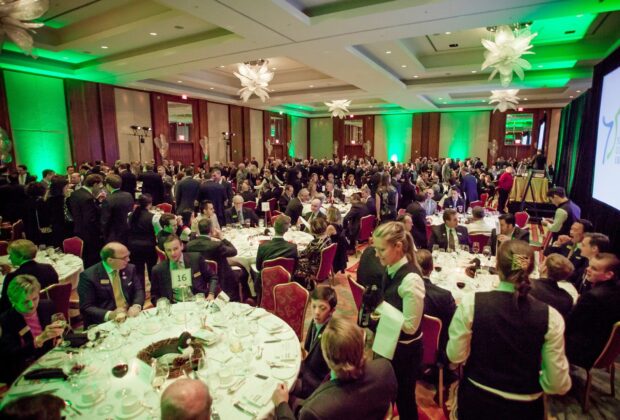 85 Years of Conservation, Grasslands, Volunteers
trueThe secrets of DUC's most successful annual fundraising event: the Toronto Dinner.