Félicitations à Jean-Marc Côté
Bénévole de l'année de CIC au Québec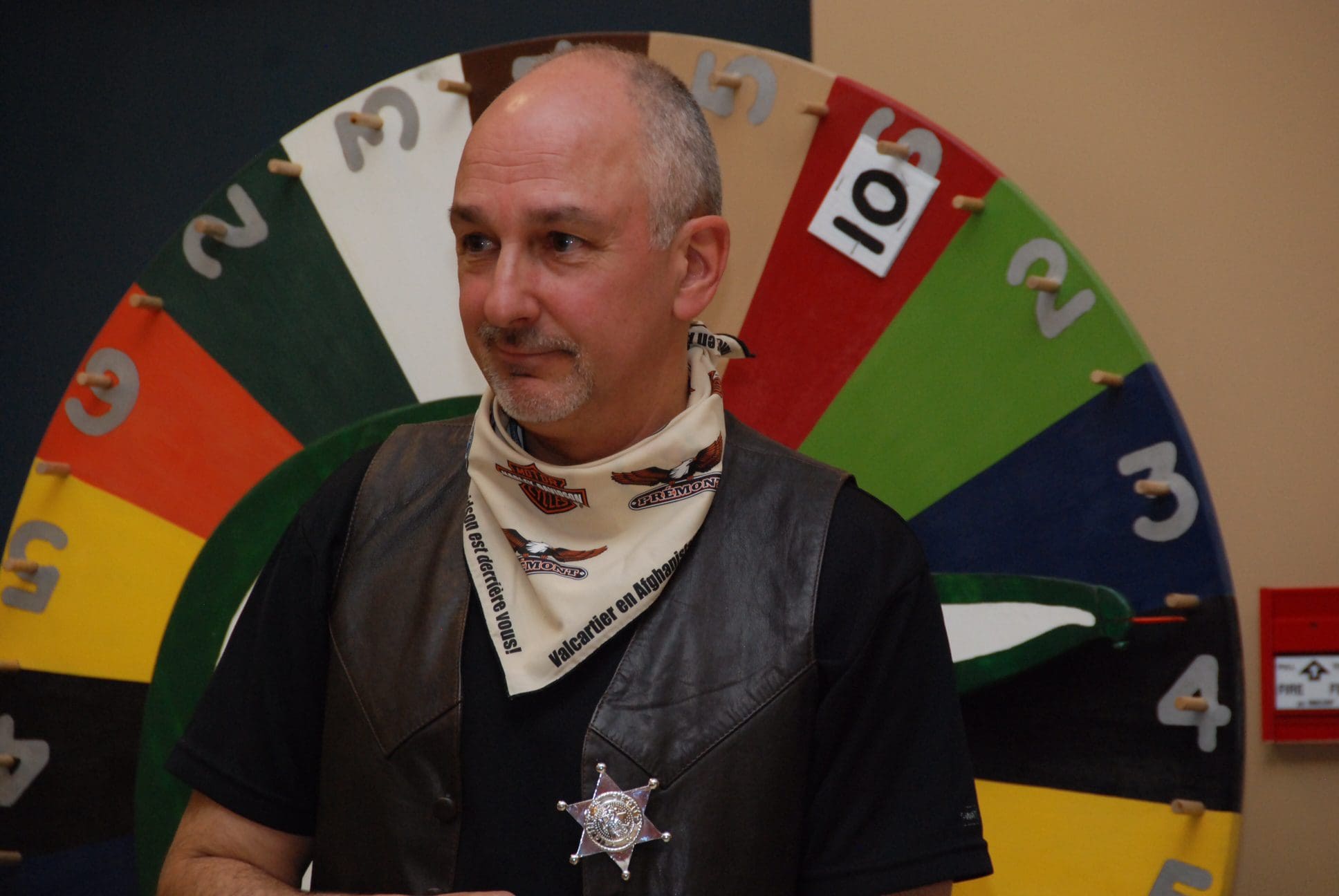 Jean-Marc Côté a consacré à la conservation toute sa vie adulte. Pendant 35 ans, il a été agent de protection de la faune pour le gouvernement du Québec et a cumulé plusieurs fonctions auprès d'associations de chasse et pêche. Il est aujourd'hui vice président de la Fédération québécoise des chasseurs et pêcheurs de la Capitale nationale Depuis qu'il a pris sa retraite, il y a cinq ans, il travaille comme guide-expert pour la chasse à la grande oie des neiges. Mais surtout, il est un indéfectible bénévole de Canards Illimités Canada (CIC) depuis 25 ans.
« Jean Marc est un passionné : c'est le qualificatif qu'on emploie le plus souvent pour le décrire, s'exclame Alex Arcand-Langlois, gestionnaire des évènements et des relations avec les bénévoles de CIC au Québec. Il se passionne pour l'environnement, la conservation et CIC. Son dynamisme et son énergie sont contagieux. Il recrute chaque année de nouveaux bénévoles pour son évènement-bénéfice, qui est bien connu et apprécié dans la région. »
Son intérêt envers CIC a commencé le jour où un ami l'a invité à participer à un dîner-bénéfice à Victoriaville. C'est là qu'il a appris l'existence du programme jeunesse Ailes vertes (AV) de CIC. Après quelques mois à peine, il fondait au cap Tourmente son propre groupe AV composé de cinq à six jeunes. Dans les dix mois qui ont suivi, il a parcouru la province accompagné d'un groupe de 30 jeunes grâce aux commandites qu'il allait chercher.
« L'avenir appartient aux jeunes et à la prochaine génération, explique Jean Marc. Si nous voulons que CIC continue d'être l'un des chefs de file de la conservation, nous devons sans cesse recruter des jeunes. Il faut continuer de les mobiliser, en faisant appel aux médias sociaux pour mieux faire connaître CIC. »
En 1998, Jean-Marc s'est initié à l'organisation de l'évènement de CIC de Beauport/Côte de Beaupré. C'est ce qui l'a amené à mettre sur pied, en 2002, le comité des Premières Seigneuries. Le succès de ce souper n'a pas cessé de se démentir, et Jean Marc le préside depuis onze ans.
« Jean-Marc est le pilier du comité des Premières Seigneuries, précise M. Arcand-Langlois. Il a réussi à mettre sur pied un solide groupe de bénévoles, qui s'enrichit chaque année de jeunes collaborateurs. »
« Je souhaite continuer de présider le comité, mais j'aimerais aussi que plus de jeunes y participent, confie Jean Marc. Les jeunes sont ingénieux et apportent des idées neuves. Je veux leur faire de la place et préparer la relève du Comité. »
Malgré qu'il ait adoré son expérience comme président AV, il préfère avant tout l'organisation de l'évènement-bénéfice des Premières Seigneuries. Il sait fort bien que cette activité est inspirante pour la prochaine génération et qu'elle permettra à ses jeunes recrues de s'imprégner des saines valeurs du bénévolat.
« Un bon bénévole doit pouvoir travailler en équipe, précise Jean Marc, avoir une bonne dose de confiance en soi, être dynamique, engagée et croire en la cause. Un bon ou une bonne présidente de comité doit connaître les points forts de ses bénévoles pour leur déléguer des tâches dans lesquelles ils ou elles peuvent exceller. En définitive, il faut travailler dans le plaisir, sinon, il n'y a pas de passion et il n'y a pas de comité. »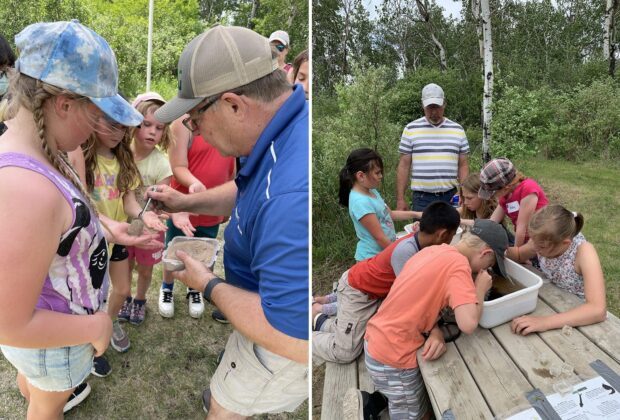 85 Years of Conservation, Education, Volunteers
A decades-long partnership has given countless children environmental knowledge, leadership skills and a connection to nature built on respect and curiosity.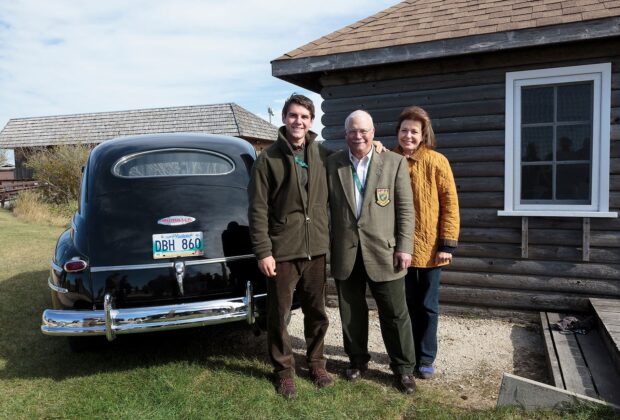 85 Years of Conservation, Grassroots, Volunteers
More confirmation and recognition for George C. Reifel's incredible impact on wetland conservation in B.C. and across North America.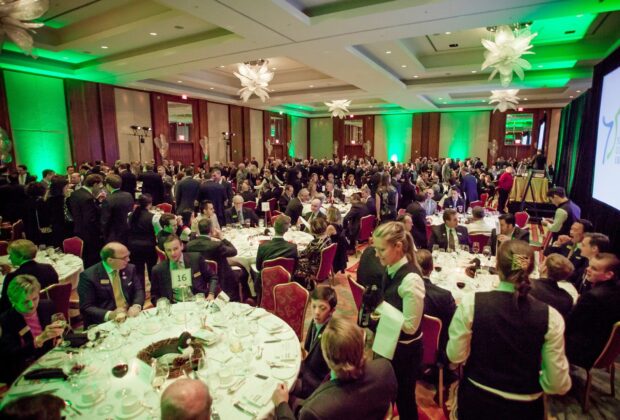 85 Years of Conservation, Grasslands, Volunteers
The secrets of DUC's most successful annual fundraising event: the Toronto Dinner.