Leading up to the holidays, Jim Yuel received a barrage of emails and phone calls from Bell Media. Chocking them up to a retail sales blitz, he ignored them and headed off with his family on vacation. On New Year's Eve, a few days after returning from their trip, Jim's wife Lisa handed him the phone. Someone from Bell's local CTV station was anxious to speak with him. The urgent message they'd been trying to relay wasn't a special offer, survey or sales pitch. Jim was being named Saskatoon's 2018 Citizen of the Year—and the announcement was happening live on the six o'clock news in just 45 minutes.
"It was quite a relief for them that they got a hold of me and a total shock to me because I knew nothing about it," laughs Jim, recalling the conversation.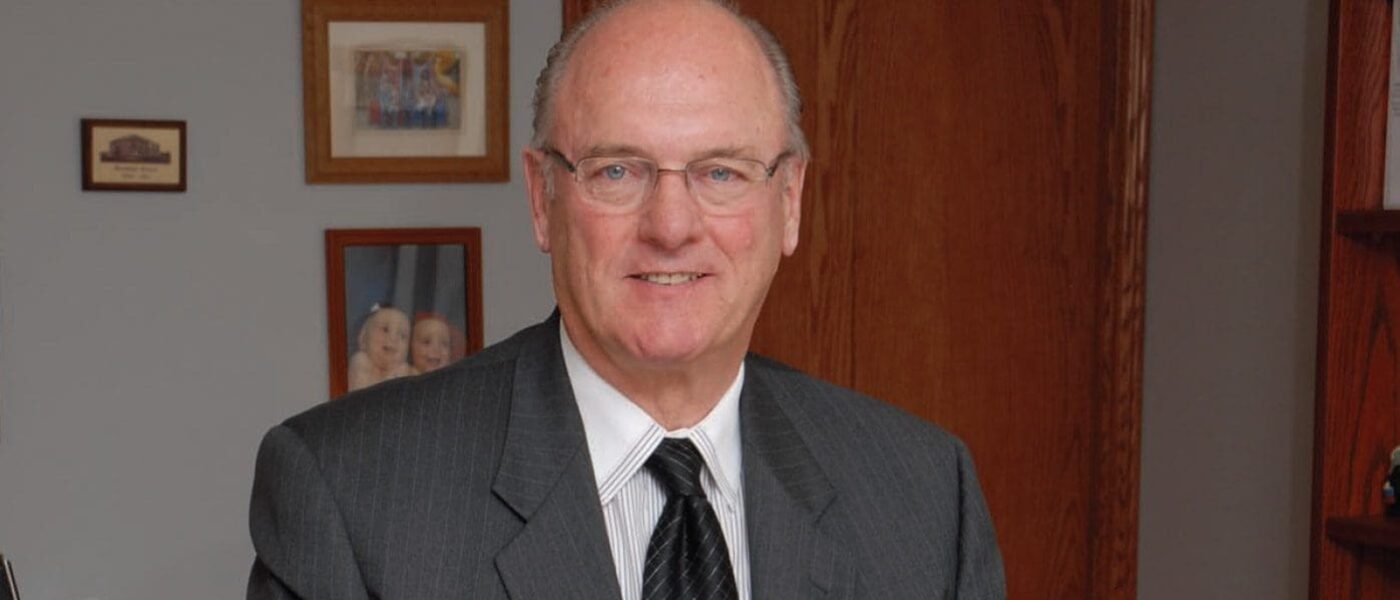 A fixture in Saskatchewan's conservation community
While the recognition may have come as a surprise to Jim, it certainly didn't for those of us at DUC. For upwards of 40 years, Jim has been a devoted volunteer, donor and advocate for wetland conservation. The time, talents and resources that Jim gives so selflessly to DUC are gifts he also shares with many other organizations. He's an inspiring leader and a deserving recipient of the award.
"Giving back isn't just something Jim does," says Jody Culic, development manager for DUC in Saskatchewan. "It's a personal philosophy he's built his entire life around."
DUC experiences Jim's generosity in many ways. His involvement began through his attendance at local fundraising dinners and grew into supporting local habitat projects including Saskatoon's Chappell Marsh Conservation Area and DUC's Indi Lake project. Jim also believes strongly in education and has become a vital contributor to DUC's wetland education program in Saskatoon.
"Jim is a fixture in Saskatchewan's conservation community," says Culic. "We are proud and grateful to stand alongside him."
Grounded in family and rural roots
Jim credits his passion for the natural world to his upbringing in rural Manitoba. Raised on a farm southwest of Neepawa, Jim loved to watch the ducks and geese return each spring. Hunting and enjoying the outdoors were woven into the fabric of his life. And, thanks to the strong example set by his father, so was the responsibility of helping others.
"With what little he had, he was always there," says Jim of his humble and hardworking father. "He was the first one there to help a neighbour out or to do things for others. And I guess that kind of rubbed off. So, as I got into business and had the means to do more things, I just felt a desire to do it. And DU has been something dear to my heart for many years."
Leaving a legacy for the next generation
Jim's longstanding support for DUC has opened hundreds of other people's hearts to the power and importance of conservation, many of which are children.
"Jim has made it a priority to pass down his love for the environment to this own kids and grandkids as well as future generations," says Culic.
His support for DUC's outdoor classroom at the Chappell Marsh Conservation Area is one way he's leaving a legacy for the next generation. Additionally, Jim has helped numerous school groups experience wetlands by sponsoring field trips with DUC. It's all part of his desire to ensure today's youth have the same opportunities to experience the outdoors like he has.
Carrying the DUC spirit
"Volunteers like Jim are the lifeblood of DUC," says Jim Couch, DUC's chairman of the board and fellow Saskatoon resident. "Our organization was formed 80 years ago in the hearts and minds of people who saw a need to protect our natural areas and simply got to work. Jim carries this same spirit of resolve. He has passion and purpose and that's what makes him so impactful."
In a statement made by Bell Media's Manitoba and Saskatchewan general manager Jeff Bollenbach, Jim's contributions to organizations and foundations were described as having "a lasting impact on Saskatoon and its residents."
Today, Jim's phone continues buzzing with emails and messages—now from a host of well-wishing colleagues and friends.
Jim, for all you do as a conservationist, a community leader and Saskatoon's Citizen of the Year, thank you and congratulations.