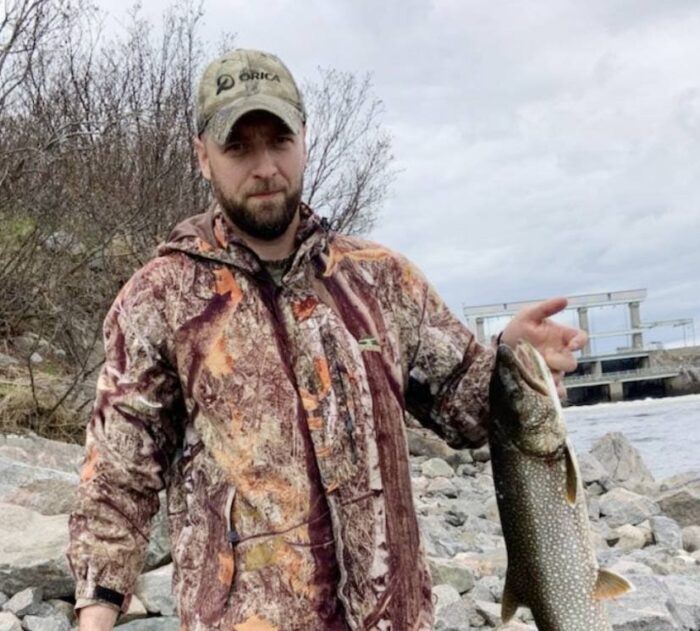 Luke Parsons is all about balance. An avid waterfowl hunter, he's travelled across Canada in search of distinct and varied birds to hunt. He's also had a lifelong penchant for conservation, something instilled in him from a young age.
"I remember being so small that Dad took me in the woods, and he put me in his knapsack and carried me in there," Luke laughs. "I wanted to go so bad, but he knew I wouldn't be able to walk through the bogs in the water."
While others might see a contradiction in Luke's love of both hunting and conservation, he says his pastimes are actually two sides of the same coin, coexisting within an environmental equilibrium.
"If you take from the land, you've got to give back. You don't go in and kill every bird, and expect the birds to be there next year. You've got to do something to protect the resource," he says.
It makes sense that Luke became a conservation officer, working to ensure that the greenery of Newfoundland and Labrador, and species that call it home, are taken care of. It's also why, three years ago, he founded a DUC chapter.
A fan of DUC for years, Luke wanted to volunteer with the organization, but there wasn't an opportunity in Labrador West. So, he started the chapter.
"I know most people here in town, so I asked about a dozen people that I thought would be interested. And sure enough, I ended up with 21 people total."
That chapter was formed in 2018, and since then Luke and the group have been busy. There's regular activity from fundraising, putting together local projects, setting out waterfowl nest boxes, or the dozens of other things that pop up on Luke's watch.
While it's a busy task, chairing the committee, Luke is happily committed to the cause, knowing that his work has a huge impact on the world around him.
"Wetlands don't just protect nesting habitat for waterfowl. They protect a clean water resource habitat for multiple species, beavers and muskrats, moose and all those animals that depend on aquatic vegetation," he explains.
It's his work with DUC that allows him to get even more enjoyment out of waterfowl hunting, and vice versa.
"There's a lot of data collected from the harvesting of waterfowl that actually benefits the conservation of the wetlands and birds themselves. So, it goes hand in hand."
For Luke, volunteering is the ultimate balancing act.
In recognition of his outstanding volunteer service and passion for conservation, Luke Parsons was named DUC's Volunteer of the Year in Newfoundland and Labrador.