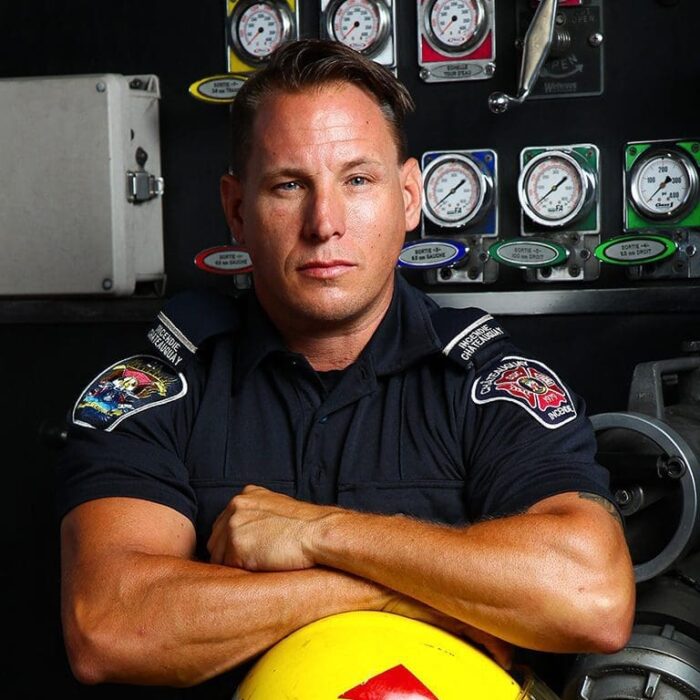 As a firefighter, teacher, student and committed citizen, Sacha Haineault is a jack of all trades. However, when it comes to sharing his time with DUC, he does not count his hours. His passion for waterfowl hunting and his environmental awareness led him to embark on an ambitious adventure in 2016: reviving the DUC volunteer committee in his region, the Châteauguay area of Quebec.
He started from scratch. Or, almost.
"I got my hands on lists of people who had participated in activities in the 1990s. I called them back one by one. I even convinced volunteers from the old guard. They agreed to share their experience with me and they believed in me," Sacha says.
And they were right. André Gendron, a fellow DUC volunteer, is in a good position to testify to this. Now in his eighties, André has been working with Sacha for the past five years.
"One of Sacha's great strengths is knowing how to listen to others and solicit their advice."
He also describes Sacha as tireless and determined. "With Sacha, it has to work!"
And it does. The first year, 125 people attended his fundraising dinner. The second year, Sacha and his team sold out and welcomed about 80 participants to a clay pigeon shooting event. They repeated the feat in the following year, raising close to $40,000 and selling out of their catalogue, earning a prestigious recognition from the President's Grand Slam Committee.
Sacha's secret? Contagious passion and engaging leadership.
"We have brought together people from eight to 84 years old," he says. "Hunting enthusiasts, kayakers, people who care about the environment, Members of Parliament. All are concerned about DUC's cause."
What about the future? As a hunter, he has seen the planet change rapidly in recent years. "Is it possible that our children and grandchildren will not be able to see the world as we know it today? That they can't kayak in clear water, for example?"
"I am involved so that the next generations will also benefit from what nature generously provides. Everything nature has given me in my life, I have been able to enjoy in part thanks to organizations like DUC."
In recognition of his outstanding volunteer service and dedication to conservation, Sacha Haineault was named DUC's Quebec Volunteer of the Year.