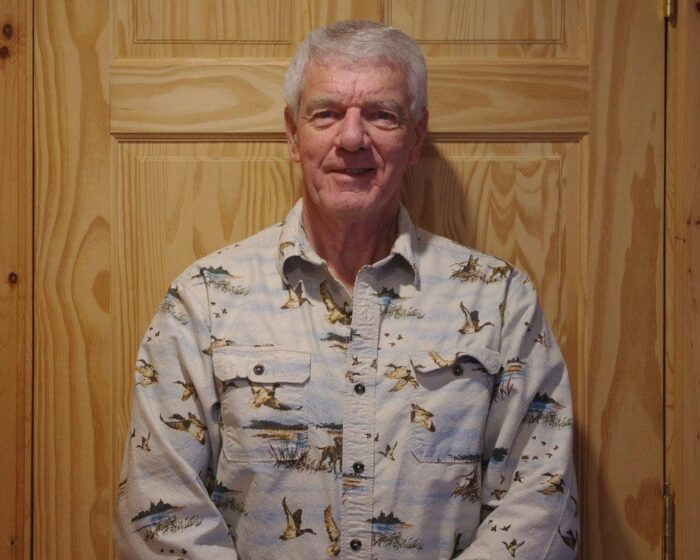 Volunteers are the most important resource community organizations have. And in small towns like Harvey, New Brunswick, people like Ed Christie are worth their weight in gold.
For the past 30 years, Christie has been a staple in DUC's Harvey chapter where he works alongside an intrepid group of nature enthusiasts who raise important funds for wetland conservation. He and his wife Nancy sell tickets, secure sponsorships and collect donations for the chapter's annual fundraising dinner and auction, and always find time to attend other DUC events across the province. Christie also shares his talents by building between 100 and 150 nest boxes for DUC every year, a project he calls a "labour of love in the wintertime."
A true conservationist, Christie has also spearheaded the Harvey Lake Association, a citizen-run group that carries out local initiatives to ensure the sustainability of the lake and surrounding watershed. Here, he helps monitor lake levels and water quality while collaborating with other Lake Associations in New Brunswick to advance shared conservation goals.
"The rewards are tenfold," says Christie when describing his conservation-focused volunteer activities. "I'm supporting wildlife, getting out in nature and enhancing properties in the area which brings a lot of personal satisfaction."
In recognition of his outstanding volunteer service and passion for conservation, Christie was named DUC's Volunteer of the Year in New Brunswick. It's a well-deserved accolade for a community leader who gives back to many causes.
Christie's volunteer contributions extend well beyond the time he shares with DUC. Volunteering and serving the community are firmly entrenched in Christie's way of life. He coached baseball for 22 years, helped operate the local high school's television station for 15 years and is now entering his 49th year as a volunteer instructor for the local Firearms Safety/Hunter Education Program. He and his wife Nancy also regularly volunteer with their church.
"I've always had an interest in helping different organizations and the community," he says. "If I have some way of helping out, I don't mind doing so."
It's a humble acknowledgement of the more than three decades he's spent serving the needs of the community and supporting conservation. From all of us at DUC, thank you Ed.