Wadena volunteer duo passes 30 year milestone
Reg and Sheila Glennie have volunteered with local DUC dinners for decades. Their hard work has paid off in fundraising - and a lot of hors d'oeuvres!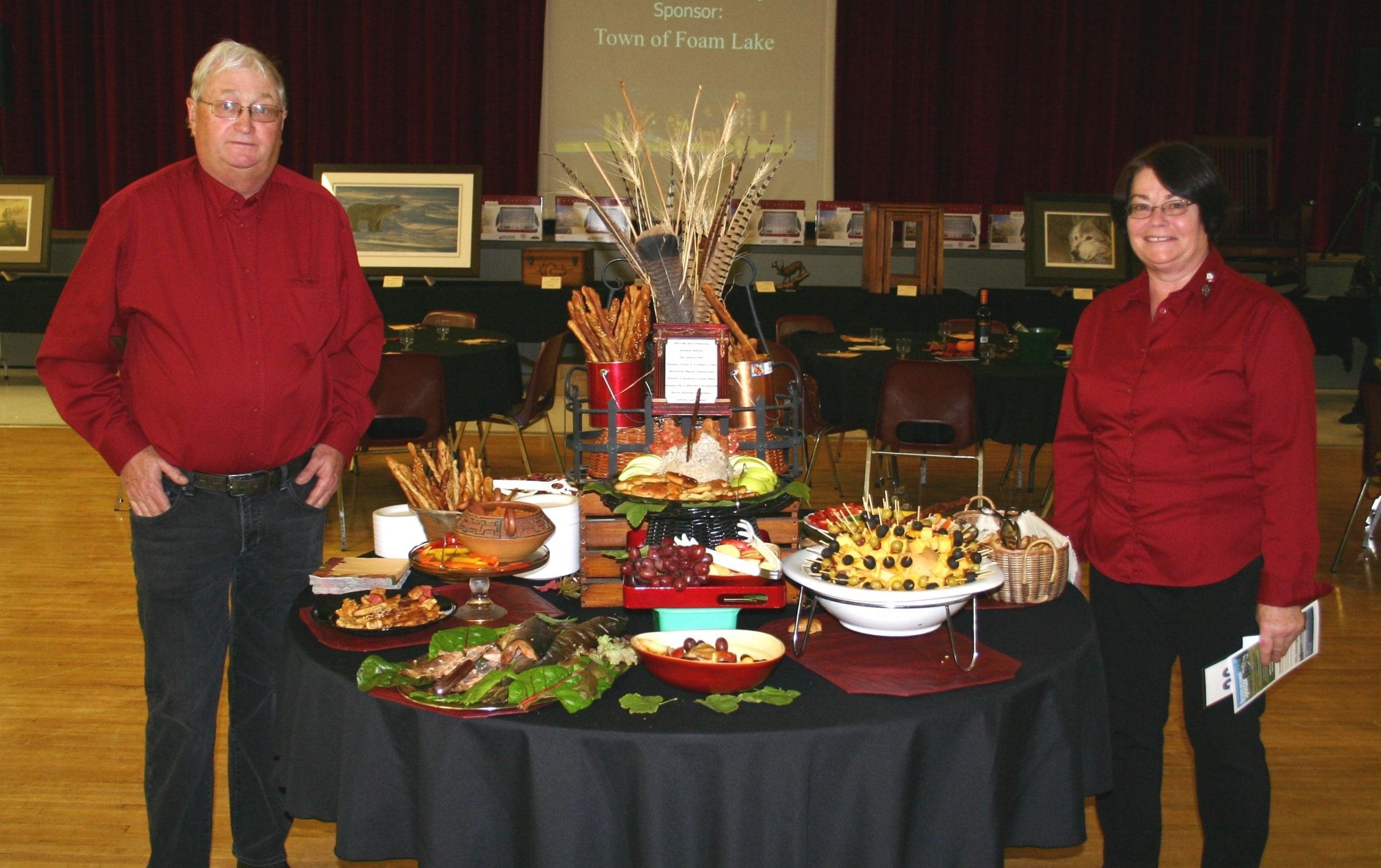 Husband and wife team, Sheila and Reg Glennie, have been helping to make the annual banquets in Wadena, Saskatchewan a success for more than three decades. In addition to all the planning and preparation that goes into providing appetizers for each year's event, the Glennies purchase all the ingredients for the appetizers – donating money as well as time and talent.
Sheila is a retired homecare manager for the Saskatoon Health Region and Reg was a teacher for thirty years and then was a hunting outfitter for eleven years. Many of the Americans that enjoyed Reg's hunting trips also relished the DUC dinners he and Sheila helped organize.
Sheila: There was some American hunters that were at a banquet every year and they said they looked forward to the hors d'oeuvres every year.
Chuck Deschamps is the committee chair of the Wadena dinner.
Chuck: Shelia's hors d'oeuvres are amazing. Everything is homemade; the taste is wonderful and the quality is top notch.
Sheila: People know to come early because the hors d'oeuvres are set out early and so that often drew the majority of our crowd early for all the silent auctions and the games.
Reg: One guy, Shelia made these quail eggs, they're called quail eggs in beet juice, and he was up there loading up his plate and getting salmon and I said, "How much you like those eggs?" He says, "I love them. I got twelve here in my pocket for later."  He was joking.
Sheila displays her original creations with flair. She got involved initially because Reg was already volunteering.
Reg: I've been the chairman and I've been in charge of the bar. I've been in charge of donations.
Sheila: My husband's specialty is smoked salmon. He's got a home smoker and he always does some large smoked salmon and that always goes over really well.
Reg: My friend… he'd be back there picking at the bones… and those bones looked like Sylvester the Pussycat had gone after them.
The Glennies have considered stepping down from the event committee but something keeps pulling them back.
Reg: Shelia liked doing the hors d'oeuvres. I wanted to quit with my outfitting – it was too much work – but she said: "No, you can do it." So I don't know how I managed to get the fish smoked, but somehow I did.
Sheila: This is something creative that I like to do and it goes towards a good cause.
Reg: Chuck phones every year to see if we still want to do it.
Chuck: They are very passionate about conserving wetlands and wildlife and they are always willing to step up and help DUC where needed.
Sheila: The staff have been really good to work with… Not too many things have gone wrong. The main thing is knowing numbers.
Reg: One year I was chairman. Things weren't going very well. The harvest was terrible… and I said, "Now we'll have a report from our ticket chairman."… He says, "We're on the upper side of 15 sold right now." and that was four days before the thing! And then the weather just turned, and everybody got done combining and we just sold out!
Chuck: The Wadena committee won the award last year for most regionally improved. Our attendance doubled to 180 and we raised over $30,000.
Reg:  We've got some new young guys this year. They were really good.
Part of the Glennie's volunteerism comes from their commitment to their community. Sheila and Reg love to travel, and have visited far-flung spots like Wales, Ecuador and the Galapagos Islands, yet no place means more to them than their home in Wadena.
Reg: We got Fishing Lake here. You got the best duck hunting and goose hunting in the world. I shot a moose three or four miles from town last fall – for me there's no better place in the world.
Over the years Reg and Sheila have developed strong friendships with other volunteers but primarily the couple continues to support DUC because they believe in preserving the land, waterfowl and their way of life.
Reg: I've always hunted ducks and we got to keep water and wildlife around.
Sheila:  We've just appreciated that Ducks Unlimited has very clear focus on what they're doing. A lot of the things they're doing in water conservation and the whole wildlife thing is important to us.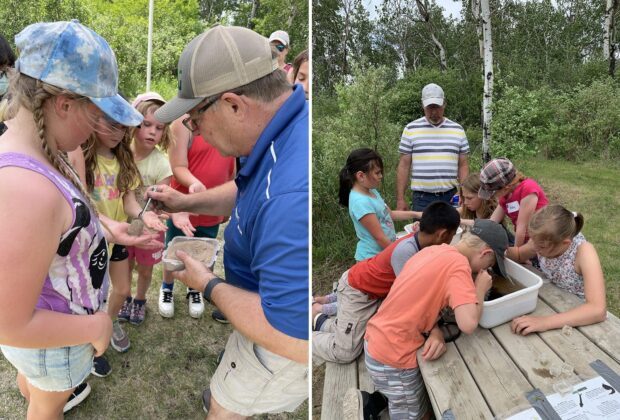 85 Years of Conservation, Education, Volunteers
trueA decades-long partnership has given countless children environmental knowledge, leadership skills and a connection to nature built on respect and curiosity.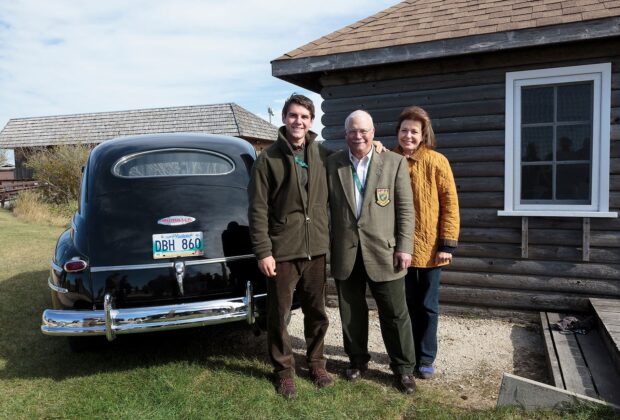 85 Years of Conservation, Grassroots, Volunteers
trueMore confirmation and recognition for George C. Reifel's incredible impact on wetland conservation in B.C. and across North America.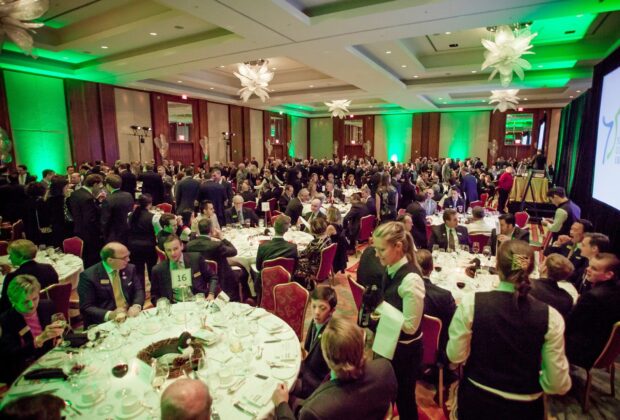 85 Years of Conservation, Grasslands, Volunteers
trueThe secrets of DUC's most successful annual fundraising event: the Toronto Dinner.