A recent naturalization enhanced a haven for wildlife at James N. Allan Provincial Park in a rare opportunity to restore coastal wetland habitat on Lake Erie. Habitats along the coastline support wildlife in all seasons—and shelter thousands of migrating birds every year. This park also provides habitat for endangered species including Blanding's turtles and black rat snakes.
The publicly owned preserve protects nearly 300 acres (117 hectares) of natural space skirting an expansive pebble beach. The mix of ecosystems creates a hub for wildlife right next to one of Canada's Great Lakes. Before the wetland project, plantings by the Haldimand Stewardship Council had already reforested many acres of habitat.
This year, DUC led a restoration of about three acres (1.2 hectares) at the edge of an agricultural field within the park. Already, the wetlands are working double-time, providing habitat for wildlife and improving water quality by capturing and filtering surface-water runoff. The habitat will be further enhanced by the Haldimand Stewardship Council with nest boxes, native grasses, floating logs for waterfowl, and hibernacula for snakes.
Ron Gould is a protected areas specialist for Ontario Parks. "This habitat immediately benefits a high diversity of migratory and resident wildlife within the park," he says. The restoration also supports the province's goal to restore former agricultural lands to nature within the parks system.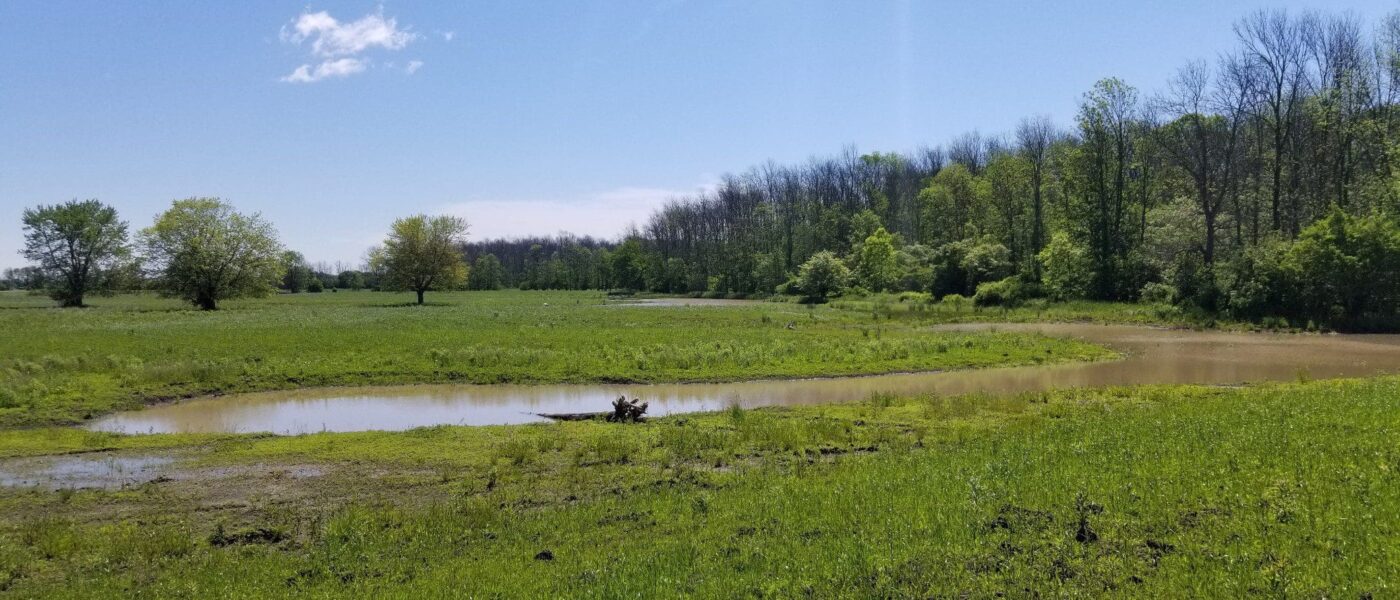 Wetland habitats bring multiple benefits
This was a project in which diverse partners saw potential for results. Early support came from the Patrick Hodgson Family Foundation. Sadly, Patrick Hodgson did not see the project completed. Deceased in 2018, he leaves behind a family and a substantial legacy.
"Their gift ignited support for this project," says William Jones, development manager for DUC. "Mr. Hodgson was committed to leaving the world a better place than he found it."
The project also received grants through the North American Wetlands Conservation Act for habitat projects in Canada that restore and enhance vital waterfowl habitats. And it is part of a large effort, in partnership with the province, to improve water quality in the Lake Erie watershed. DUC's team in Ontario is delivering large-scale wetland conservation to address excess phosphorus and other nutrients in waterways.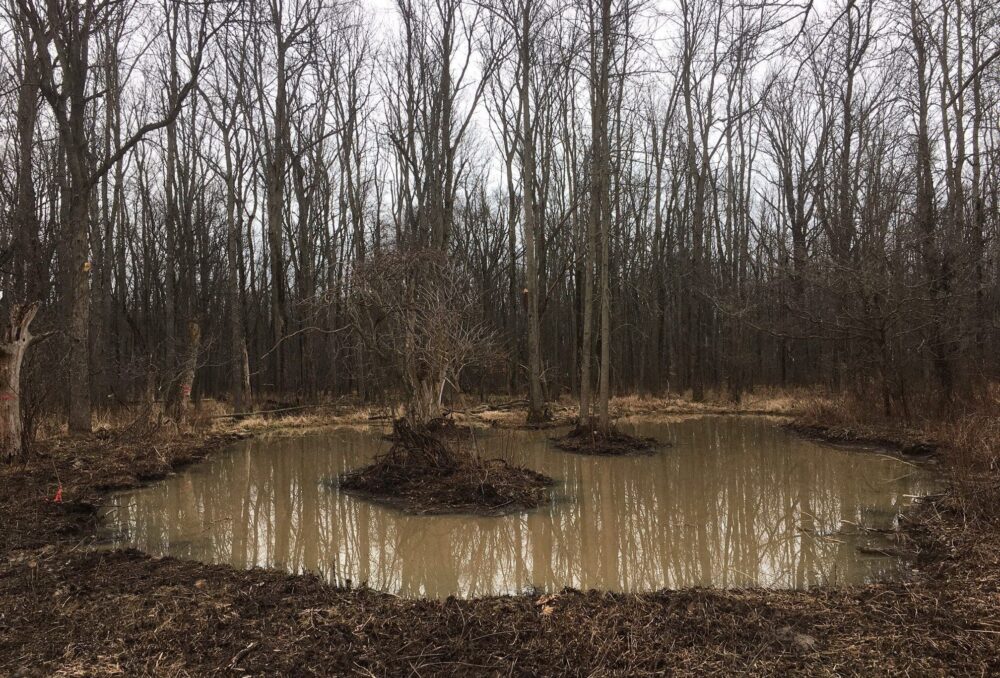 The James N. Allan Family Foundation also supported naturalization in the park that bears their ancestor's name. The park honours a renowned Dunnville-born politician who had an exceptional career in politics, including his long service as a provincial representative for his birthplace.
"The wetland restoration at James N. Allan Provincial Park is a showcase example of what's needed in Haldimand," says Dan Romanoski, president of Haldimand Stewardship Council. "We need more projects like this one for a resilient landscape."
Get Involved
Be part of the DUC community and give back to your community
Learn more