A Dam Site tells the story of several conservation projects located in the Prairie Provinces, including Ducks Unlimited Canada's first-ever project at Big Grass Marsh in Manitoba. The messages in this silent film are strikingly similar to the marketing content of today's DUC.
Even though there is no sound, we learn much in this film. We're told that productive marshes have been destroyed by adverse weather and development. Staff and volunteers are combining efforts to manage water supplies and salvage threatened waterfowl populations. There are a few quaint attempts at depression-era humour, and there's recognition of landowners who helped create some of the largest conservation projects. As we look at labourers, teams of horses and pile drivers building the water control structure at Big Grass Marsh, a title page reads "Two dams will restore 50,000 acres of water, and put hundreds of thousands of ducks on the wing." It's a message that still resonates with today's DUC supporters.
Keep up to date on the progress of DUC's Film Archive Project
Sign up for our monthly newsletter, eDUC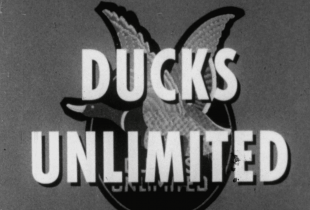 The Story of Ducks Unlimited focuses on the long-range program of Ducks Unlimited in Canada.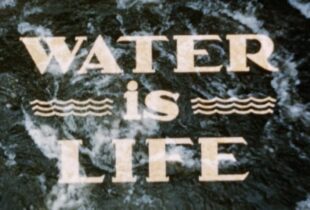 Water is Life spends the first 13 minutes talking about the importance of water to all life of earth.