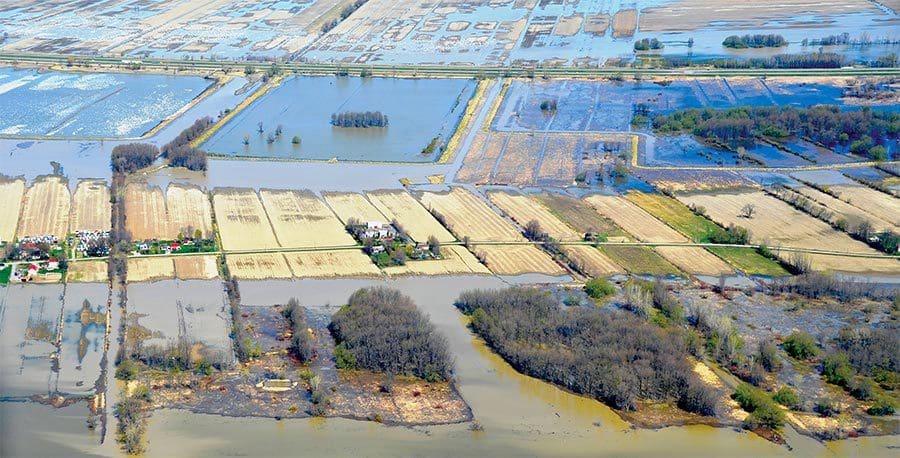 More than 80 years of experience in conservation
We offer rehabilitation services for clients looking to enhance their sites through establishment of wetlands or native grasslands.
Wetlands provide clear results. We can show you how wetlands protect people and property from extreme weather. These habitats are a cost-effective means to improve biodiversity and social license. We employ verified best-management practices to harness natural processes and native vegetation to create landscapes with the ability to withstand variable environmental conditions. Our techniques deliver cost-effective results with immediate ecological benefits.
---
The case for natural green infrastructure
The use of natural infrastructure to complement traditional built infrastructure (grey infrastructure) like dams, culverts and water treatment plants improves climate resiliency and saves public funds.
---
A strong return on investment
The business case for wetland retention and restoration was made in a third-party study in Ontario that looked at the benefits they provide (nutrient filtration, biodiversity, carbon retention, recreation) and concluded that simply keeping wetlands in place provides a value of $1.52 million over 30 years, despite the loss of land for other purposes such as farming and development. Restoring wetlands also expands habitat for species at risk.
Let's work together
We are an innovator in natural infrastructure solutions. Our services include: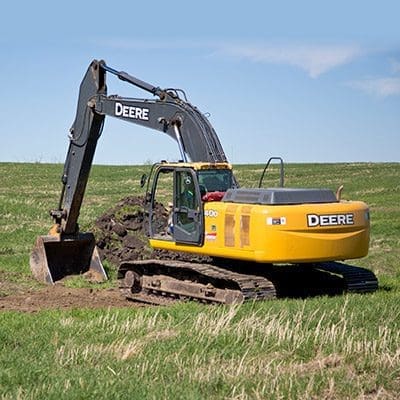 Wetland restoration
We restore drained and altered wetlands to their natural water levels. Wetlands may be restored as part of a conservation agreement.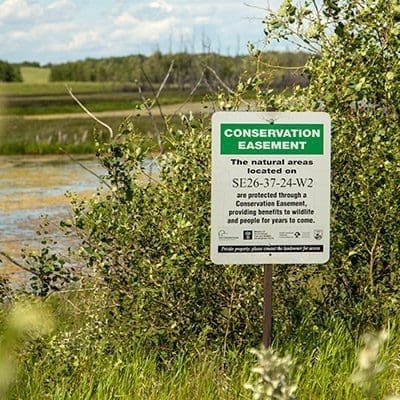 Conservation easements
Landowners agree to protect wetlands and surrounding grasslands, thereby preserving their many natural benefits (including flood resistance).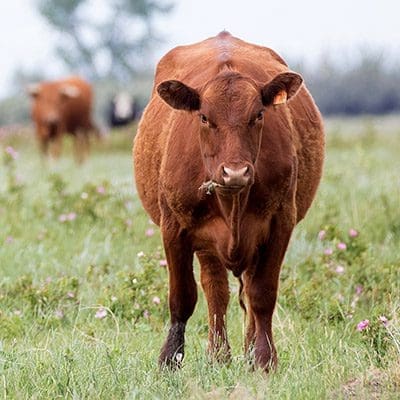 Forage program
DUC provides incentives to farmers to seed forage that provides habitat for nesting ducks while supplying food for their cattle. Forage and grasslands also help to protect against floods and improve our water quailty.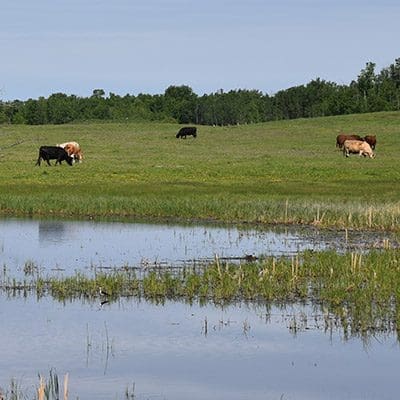 Revolving Land Conservation Program
This innovative program allows us to restore and protect wetlands while keeping land in agricultural production.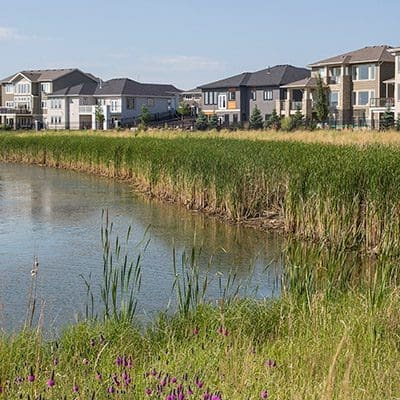 Natural stormwater reservoirs and ponds
Affordable options for flood protection that are better at cleaning water than constructed stormwater ponds.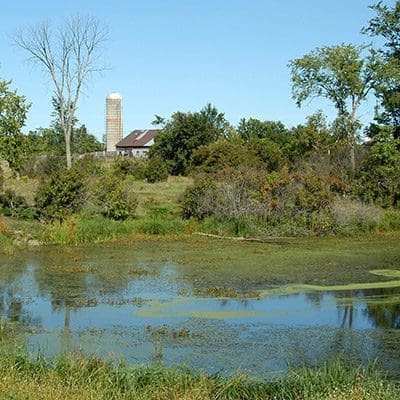 Capturing excess nutrients
DUC has constructed wetlands at the outlet of municipal drains to capture and filter nutrients such as phosphorus from surface-water runoff in agricultural landscapes. These wetlands, such as those at the outlet of the Keet Municipal Drain in south-western Ontario, capture and retain nutrients that would otherwise reach downstream rivers and lakes—with the potential to cause outbreaks of blue-green algae.
---
Stories of Success
We have a proven track record of working with partners and landowners to deliver on-the-ground results.