Settling into a green option to filter water
A small stormwater settling pond uses nature to help clean up wastewater for the District of 100 Mile House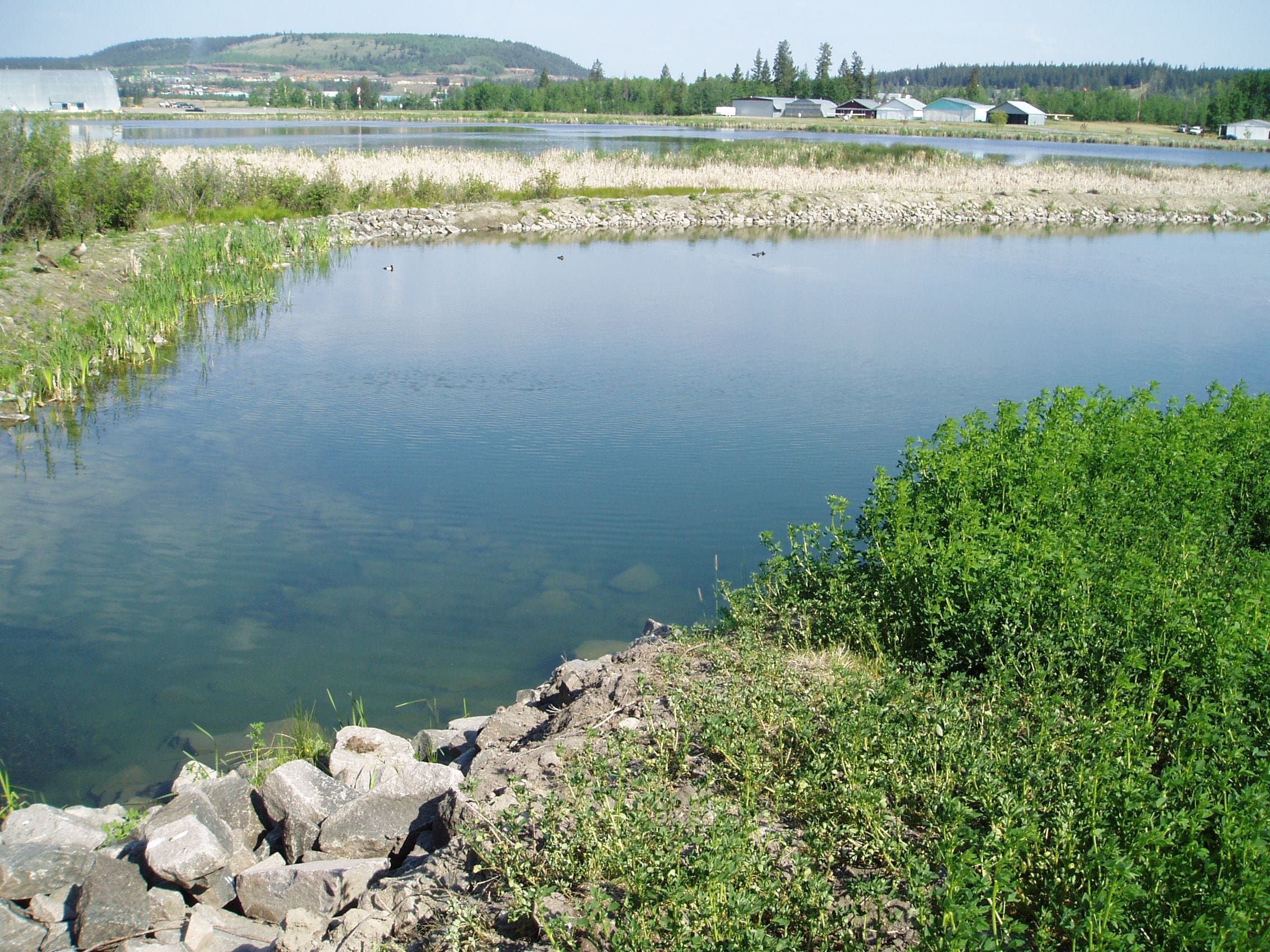 There is no denying that clean water is essential to the health and future of our communities. What is less often considered, is the role our government and communities can play in keeping our natural water courses clean.
In 2007, the BC Ministry of Transportation reached out to DUC for this very reason. The ministry had been charged with building a new highway intersection within the District of 100 Mile House and asked if DUC could assist with the installation of a settling pond. This pond would be built adjacent to 100 Mile House Marsh (an existing DUC conservation project). It's purpose:  to filter sediment from wastewater produced during the construction of the intersection before it entered the marsh.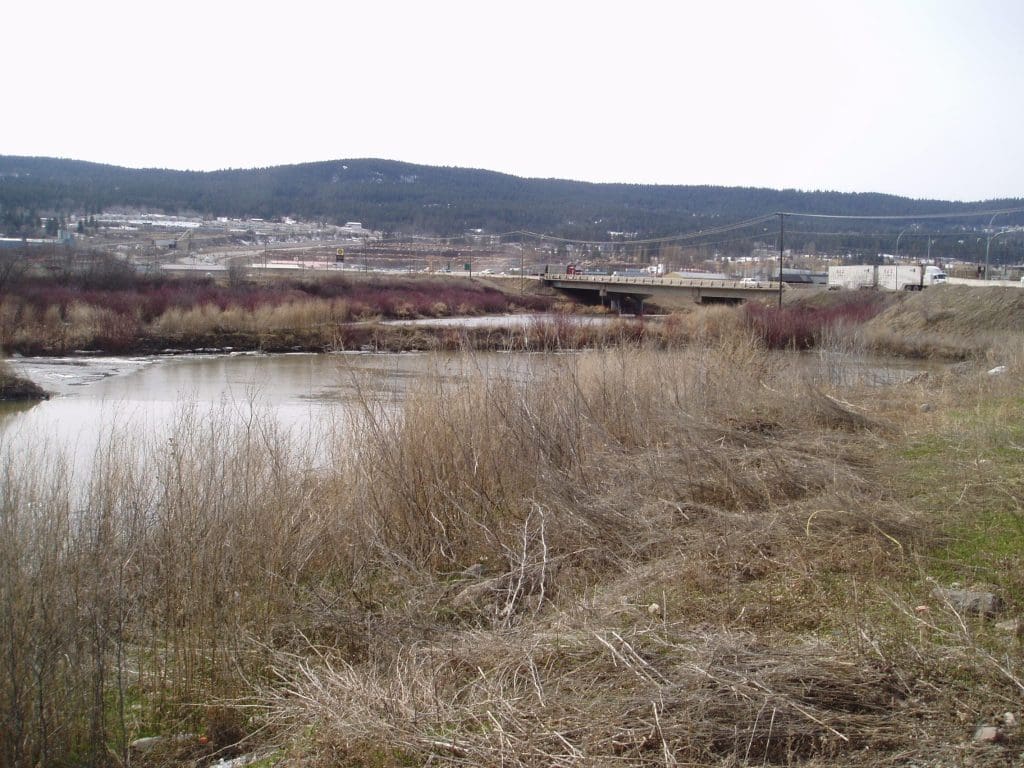 The settling pond did just that, by ensuring that water entering the marsh from the construction site, was as clean as possible.
It was a natural solution, says Katharine VanSpall, Head of Habitat Asset Management for DUC B.C. "Both natural wetlands, and man-made stormwater settling ponds, are excellent at filtering and purifying water. They reduce the potential for urban areas and our highways and streets to pollute Canada's natural water courses."
Today 100 Mile House Marsh remains a special feature of the town, with the settling pond on its edge quietly protecting the quality of water in the marsh and the watershed. ­
Other B.C. communities also benefit from the large impact of little ponds…and the plants around them.
In 2004, in the community of Williams Lake, a small settling pond located on the edge of Williams Lake River was enhanced through DUC's Living by Water in the San Jose Watershed program.
On April 29 and 30 of that year, 15 youth from the NOOPA Boys and Girls Club and two supervisors volunteered their time. Together with DUC staff they removed weeds and planted 140 native plants along the water's edge and the berms of the settling pond.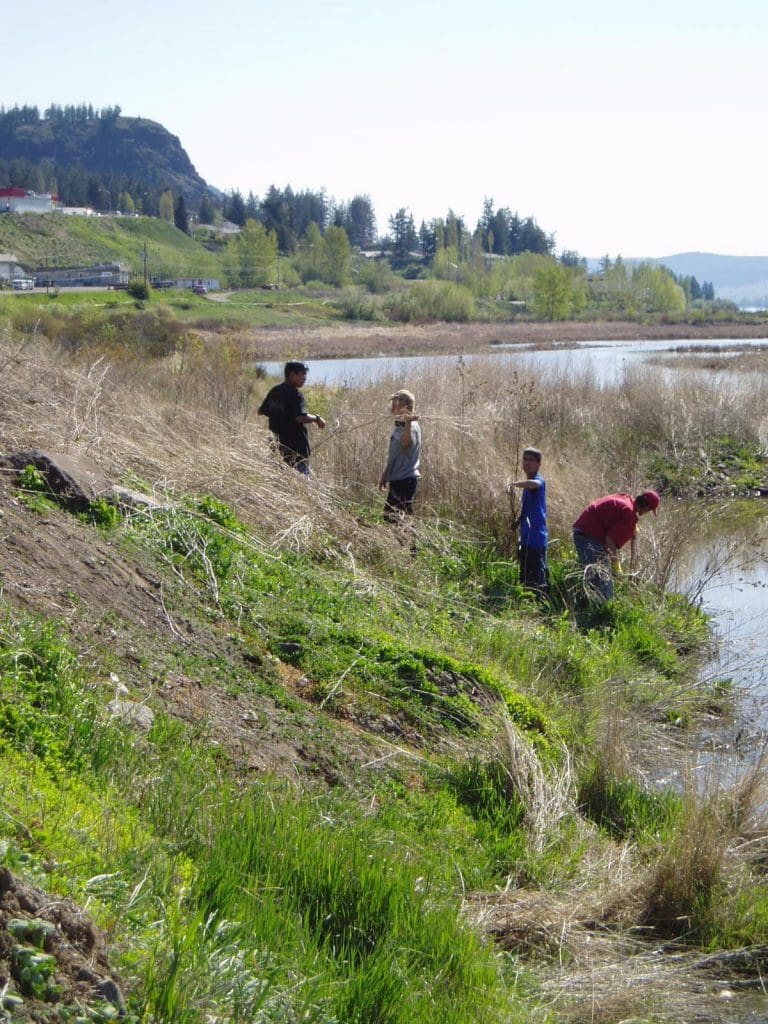 Over the span of two days, approximately 1500 sq. metres were re-vegetated with rooted stock and willow stakes. These native plants improve water quality by filtering and shading water that passes through them and providing valuable habitat for species of wildlife and fish.
The Williams Lake DUC project includes signage nearby so pedestrians can read about the values of the settling pond and its enhancement. "This project… presents a unique opportunity to educate the public about the function and value of both settling ponds and natural wetlands," says VanSpall.
This work was supported by the NOOPA Boys and Girls Club, with the help of DUC's other partners: Environment Canada, EcoAction Community Funding Program, Ministry of Transportation, City of Williams Lake, Vancouver Foundation, Real Estate Foundation of British Columbia and Interior Roads.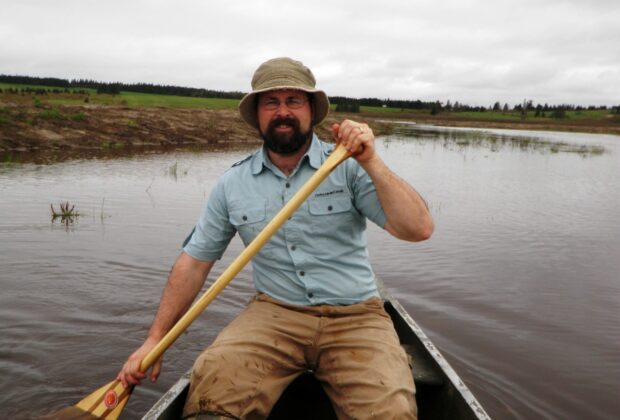 trueAdam Campbell's path to a successful conservation career began in Canada's Wetland City.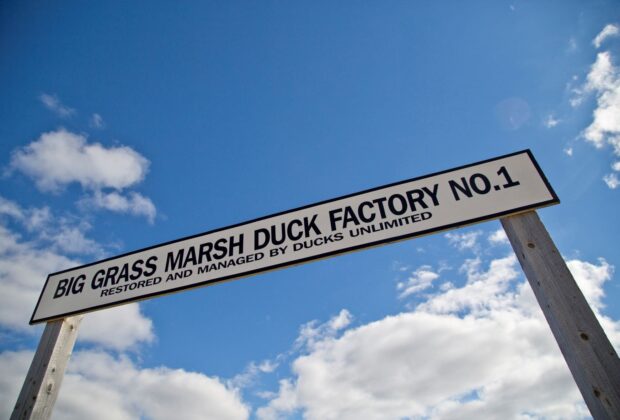 true"Duck Factory #1" set the stage for North American wetland and waterfowl conservation.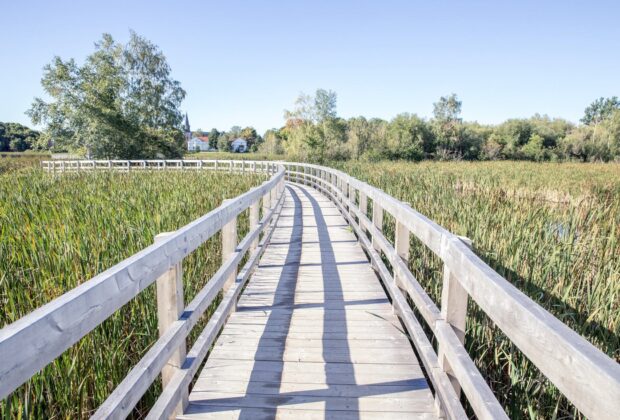 Atlantic, Education, Wetland restoration, Wetlands
trueSackville and its beloved urban wetlands earn prestigious environmental award from the Convention on Wetlands.