How our work impacts conservation across Canada.
Where we're working on the ground from coast to coast.
We need your help to protect our water, wildlife, and wetlands. Here's how you can make an impact.
High-value waterfowl haven in Hastings County is a conservation inspiration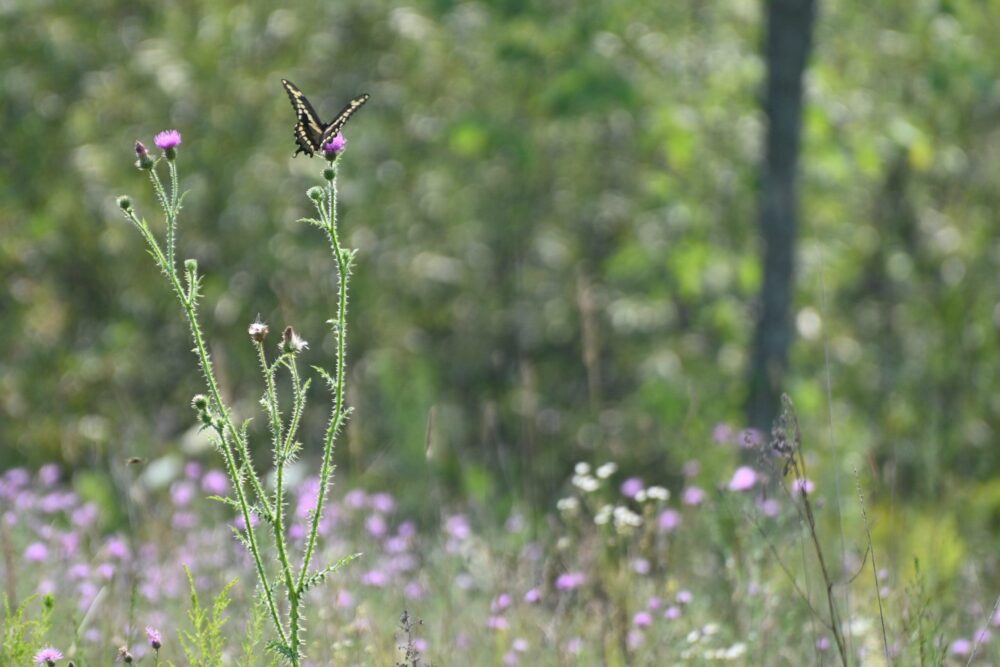 There's a haven for wildlife amid the farm fields on the rolling landscape north of Belleville. The Cosford Farm project is more than 300 acres (120 hectares) of mixed habitats that have seen many changes since the dips and mounds were formed by ancient glaciers. In the past decade, since DUC purchased the land, some of the habitat has been restored and the work continues.
Cosford Farm project is dotted with pasture, forest, wetlands, creeks and rivers
For many years, the land was farmed and many of the wetlands were altered or drained. In 2021, DUC continued restorations of formerly drained wetlands on the property, with the support of the Government of Ontario, to preserve and enhance the habitats that attract nesting waterfowl and other wildlife while supporting cleaner water in the Trent River watershed.
Investing in the human spirit with nature
DUC's passionate supporters are inspired by natural landscapes like Cosford Farm. Tim Binch leads the DUC volunteers who raise funds for nature by hosting tournaments and banquets, getting outside for sponsored rides or runs, and holding raffles, workshops and calendar sales. These funds provide DUC with a powerful base and case for support that attracts matching funds from our conservation partners across the country and beyond.
"Investing in conservation is for birds and other wildlife, but it's also for the human spirit," said Binch, DUC's national manager of volunteer fundraising. "When you're at the edge of a wetland and a barred owl is flying back and forth, you're one with nature—something that's hard to describe unless you've actually experienced it."
Contact us to speak with an expert about wetland restoration or volunteer fundraising.
***
BACKGROUND
This restoration project was supported by the Ontario Wetlands Conservation Partner Program, a $30 million, five-year program focusing on enhancing and restoring wetlands in the Great Lakes watersheds, supporting municipal stormwater management and building climate change resiliency.
Contact Information
Ducks Unlimited Canada
Julie Pollock
Communications & Outreach
Phone: 705-305-0507
Email: j_pollock@ducks.ca