A collaborative, continental effort
The wetlands that the International Conservation Plan is striving to save aren't just for ducks.
They're for all of us.
To engage and empower more people to support wetland conservation, we need to demonstrate that what benefits ducks, benefits people. The International Conservation Plan takes its cues from the birds. It ignores borders and focuses on the single most important element determining waterfowl populations: habitat.
Ducks Unlimited organizations in Canada, the United States and Mexico developed the International Conservation Plan to identify the best actions we can take to ensure waterfowl have what they need to thrive.
Goals
To make the greatest positive impact on North America's waterfowl.
To connect people across North America who reap the significant and wide-ranging benefits of healthy, abundant wetlands.
---
Where should we invest our resources?
Ducks Unlimited's conservation scientists began answering this question by examining the most current scientific research related to: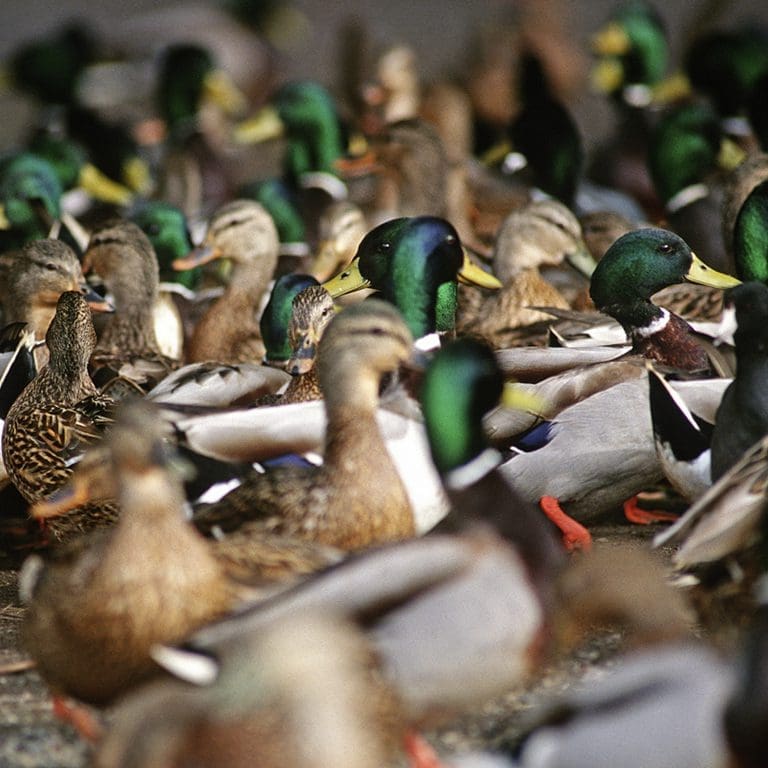 Waterfowl abundance
Determining which areas of North America support the greatest number of birds.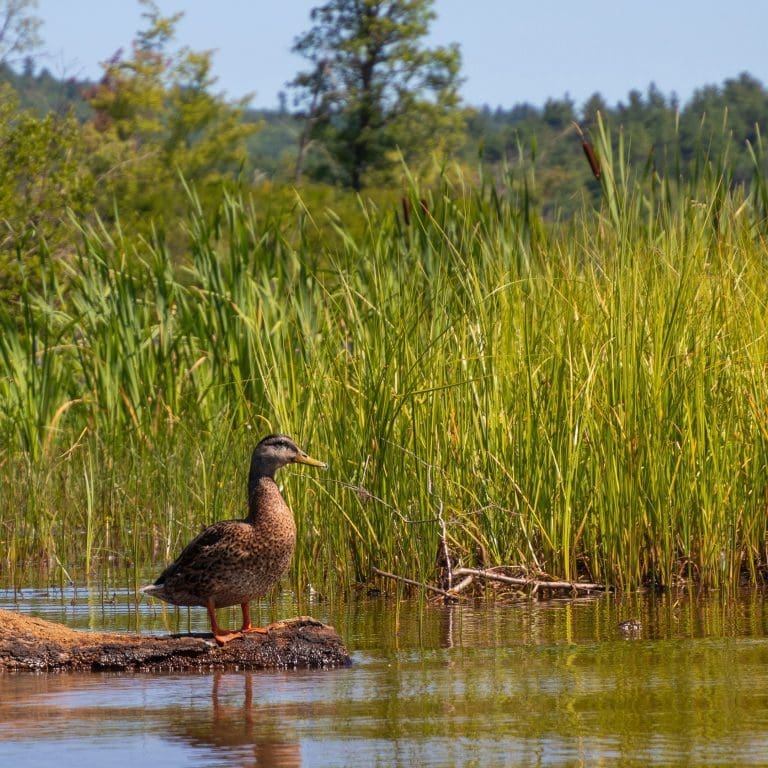 Landscape capacity
Examining the ability of various landscapes to sustain waterfowl populations at ideal, healthy levels.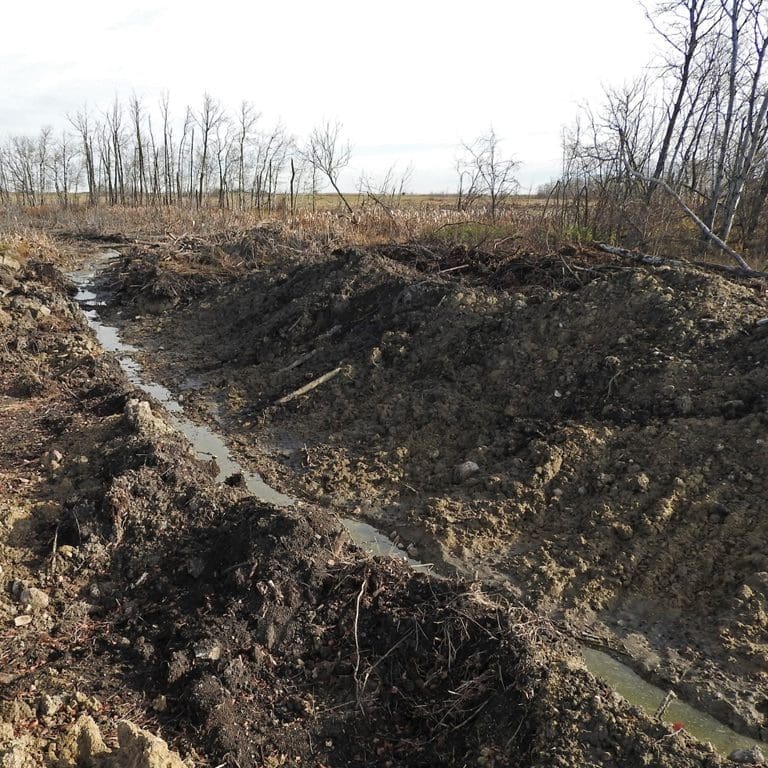 Habitat threats
Assessing rates of habitat loss within various landscapes.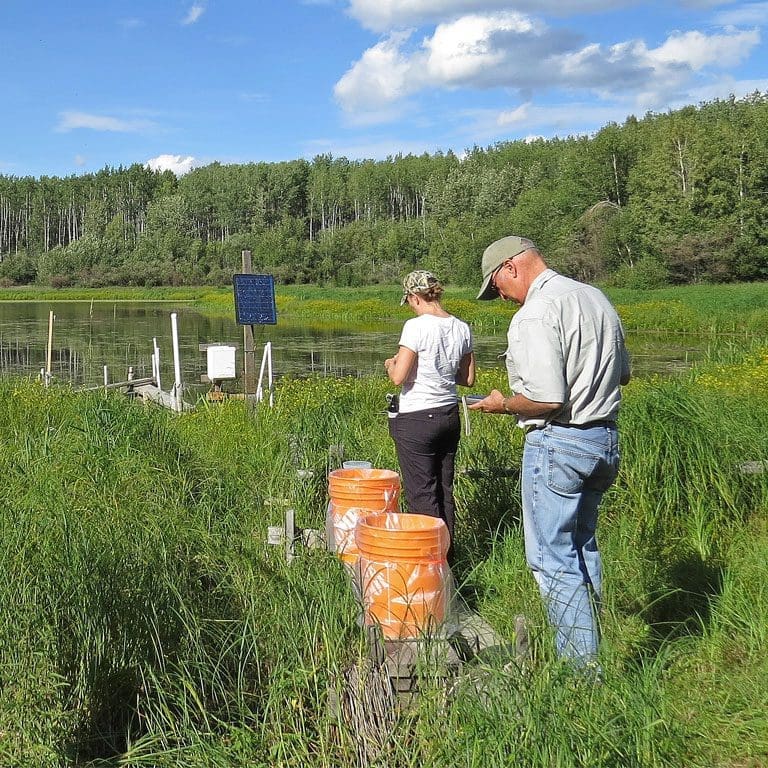 Costs of conservation
Measuring the financial investments needed to deliver conservation activities.
Listen now and be part of the conversation
Subscribe to our podcast and hear from Dave Howerter, DUC's Chief Conservation Officer, about how the International Conservation Plan is a game-changer for North America's wetlands and waterfowl.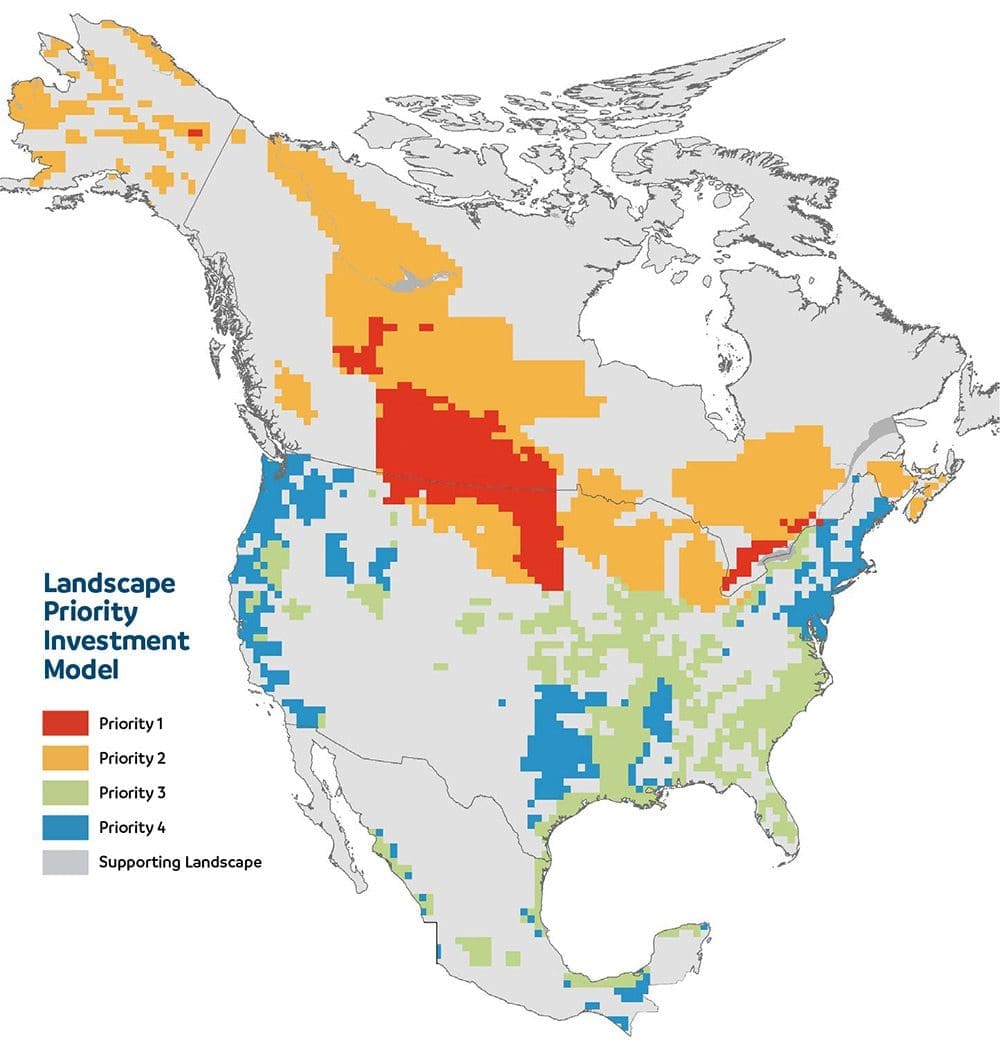 ---
Prairie Pothole Region: All hands on deck
The International Conservation Plan identifies the Prairie Pothole Region as the most important landscape to direct our conservation efforts. This region spans southern Alberta, Saskatchewan and Manitoba, extending into North Dakota, South Dakota, Iowa, Minnesota and Montana.
The situation here is critical. Up to 50 per cent of wetlands in the Prairie Pothole Region have been drained, with thousands of acres more lost each year. As much effort as possible needs to be placed on conserving and restoring wetland habitat in the Prairie Pothole Region.
How can we achieve the best results?
Landscapes across North America were prioritized using a return on investment model that identify areas that will yield the generate the greatest positive impact on waterfowl populations.
Return on Investment model
The coloured areas on this map show where Ducks Unlimited's conservation activities will generate the greatest positive impact on waterfowl populations. Areas with the highest rates of return are prioritized to receive high levels of Ducks Unlimited's investment.
Other important breeding landscapes
Other areas across the continent are recognized as important breeding habitat for waterfowl. These include boreal regions of Western Canada, the Intermountain region of British Columbia, areas of North America's Atlantic coast and around the Great Lakes. While not as significant as Prairies, they are important to waterfowl population growth.
Migration and wintering habitat
In order for birds to complete their annual cycle, they need quality habitat to survive the winter months and return to northern nesting areas in good physical condition the following spring. Areas like the Central Valley of California, the Gulf Coast prairies, the Mississippi Alluvial Valley, and the mid-Atlantic coast provide optimal foraging habitat for migrating and wintering waterfowl.
Wetland loss in Saskatchewan's Smith's Creek Watershed
The rate of wetland loss from 1958 to 2000 demonstrates why we're facing an "all hands on deck" moment to conserve wetlands like these in the Prairie Pothole Region.
Click and drag the slider below to see how the landscape had changed over time.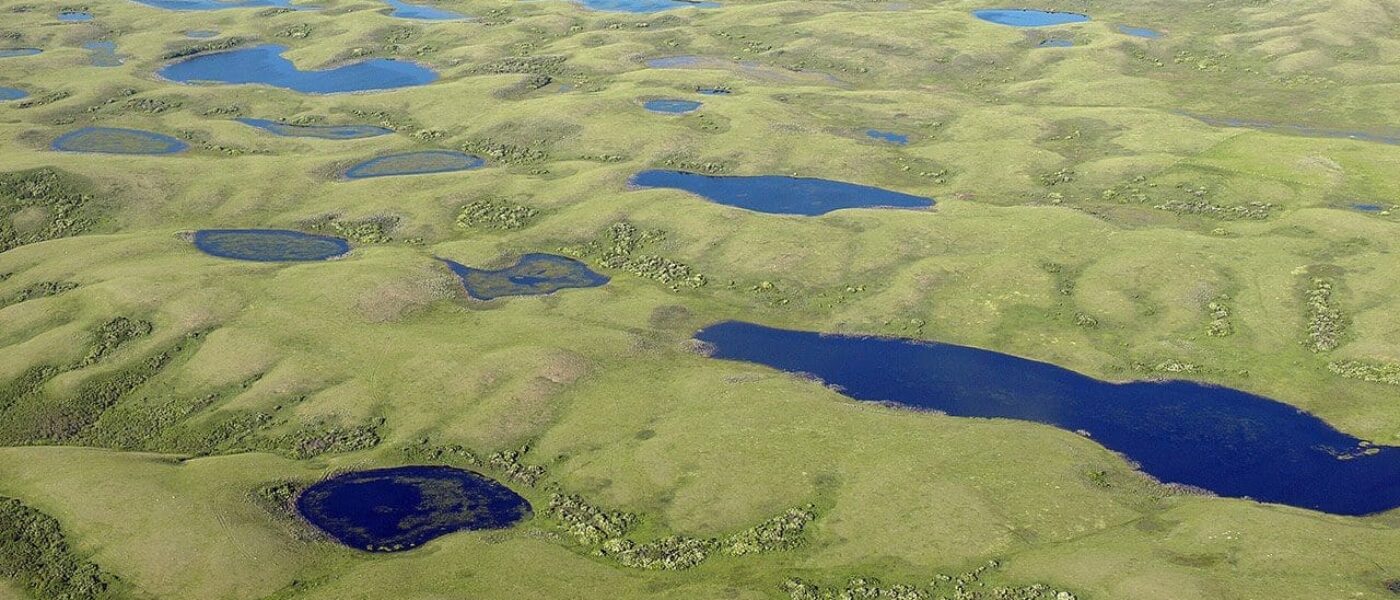 What benefits ducks, benefits people
The wetlands that the international conservation plan is striving to save aren't just for ducks. They're for all of us. The environmental benefits provided by wetlands are often called ecosystem services — things that people use and enjoy, which ultimately contribute to our well-being. Wetlands deliver an impressive collection of ecosystem services that are essential to our way of life. These include cleaning our water, mitigating floods and droughts, guarding against sea-level rise, storing carbon and providing a host of recreation opportunities.
Connecting people to conservation
The International Conservation Plan identifies the significant need to engage and empower more people to support conservation by showcasing how wetlands support their personal interests and values. Ducks Unlimited organizations are working to further measure the ecosystem services provided by wetlands to help inform ways of generating increased funding from a diverse supporter base. Results will expand and evolve the International Conservation Plan in ways that will continue transforming how we save wetlands and waterfowl across North America.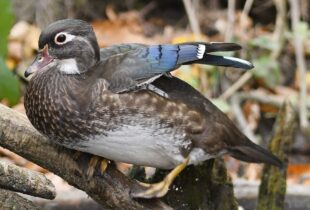 Atlantic, Waterfowl
Watch and learn about the wood ducks and hooded mergansers using nest boxes installed by a DUC volunteer in New Brunswick—and see newly hatched ducklings!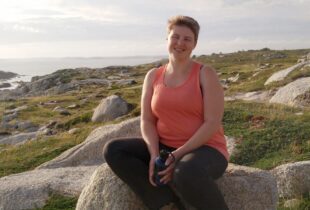 Atlantic, Waterfowl, Wetlands
What a University of New Brunswick student's research could tell us about waterfowl and nest-box stewardship in the lower Saint John River floodplain.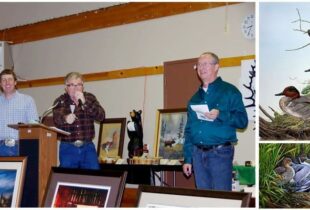 Volunteers, Waterfowl
One of DUC's most renowned artists and tireless fundraisers is set to call it a career at the end of the year. Ken Ferris, DUC's manager of volunteer and corporate fundraising for northern B.C., is retiring.