Alain Clavette, also known as Acadian Birder on Twitter, is crazy about birds. The New Brunswick-based naturalist, ornithology instructor, and CBC Radio columnist travels the province year-round looking for everything from migrating waterfowl swimming around flooded fields to rare birds blown into the region in a storm. It's an obsession. "Birding took over my life as a young adult," he says. "There's always a part of my brain listening for song, watching for movement." 
Last spring, Clavette got the chance to spend a day paddling through the Saint John River floodplain—one of his favourite places in New Brunswick for birding—from Maugerville, near Fredericton, to Jemseg. "The ecosystem is astonishing," he says. 
 Vital habitat for hundreds of wildlife species
The 55,900-square-kilometre Saint John River Basin includes 49,400 acres (20,000 hectares) of floodplain wetlands. After spring thaw, the area fills up with nutrient-rich snowmelt from up river, luring a diverse array of wildlife, waterfowl, and song birds to breed, nest, and feed. The basin supports hundreds of species of birds and many species at risk, including Atlantic salmon, wood turtles, and plants like Anticosti aster. 
When waterfowl populations were declining in the region during the 1970s, DUC restored 19,769 acres (8,000 hectares) of freshwater marsh throughout the floodplain. These restored wetlands, or impoundments, have become vital habitat on the landscape, by holding stable water levels year-round and providing guaranteed habitat for supporting brood-rearing waterfowl, species-at-risk and biodiversity in general.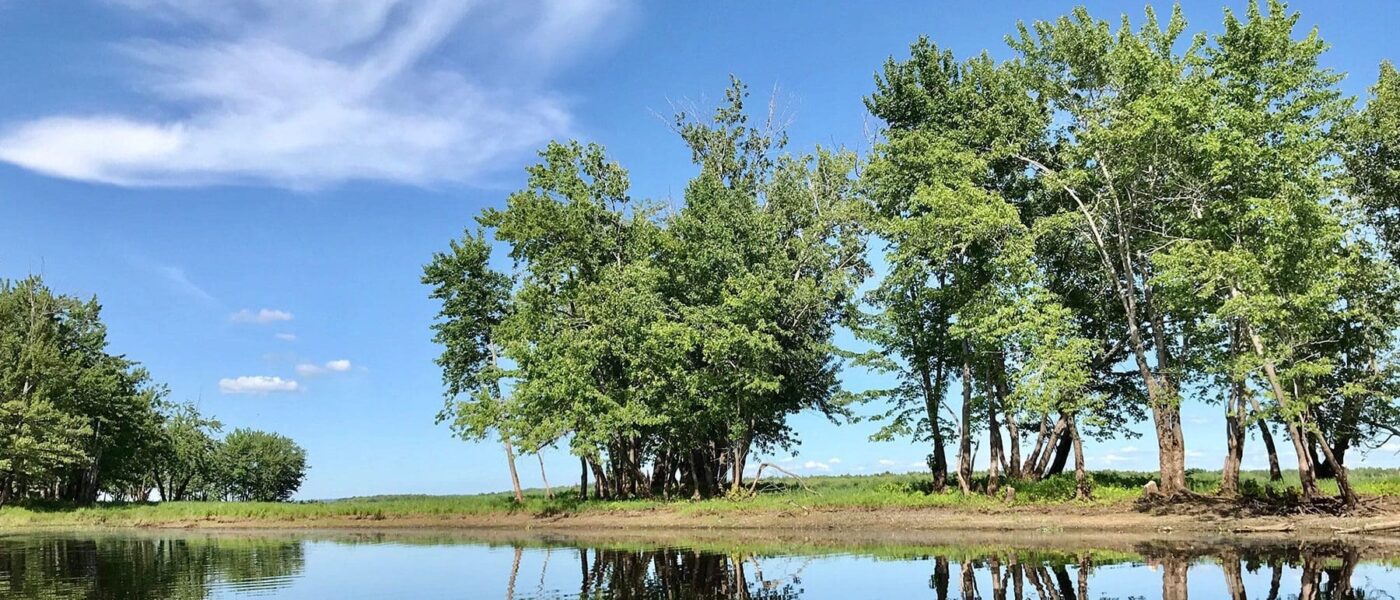 Birds on the decline
According to Clavette, the DUC-restored marshes on the floodplain are critical to supporting an abundance of wildlife, including some rare species too. "One bird species that I'm absolutely obsessed with is a yellow rail," he says. "It's very secretive and nocturnal, but you can find it in some of the Ducks Unlimited marshes."  
Gliding through calm river water in the Portobello Creek National Wildlife Area, Clavette and his partner Ashley spotted black bears, moose, wood ducks, hooded mergansers, orioles, great-crested flycatchers and common and black terns nesting in the same place. (This is an unusual sight for him, he explains, as normally only sees common terns in saltwater habitat where he lives in eastern New Brunswick.) "The wildlife was thick, thick, thick," he says. "And when evening arrived, it was birdsong everywhere." 
Despite the beautiful landscape and impressive array of wildlife throughout the Saint John River basin, Clavette admits he's noted a decline in the number of birds he sees each year in the area—like so many places around the world. According to Cornell University's 2019 State of the Birds report, nearly 30 per cent of all North American birds have disappeared in the last 50 years.  
"
The wildlife was thick, thick, thick. And when evening arrived, it was birdsong everywhere.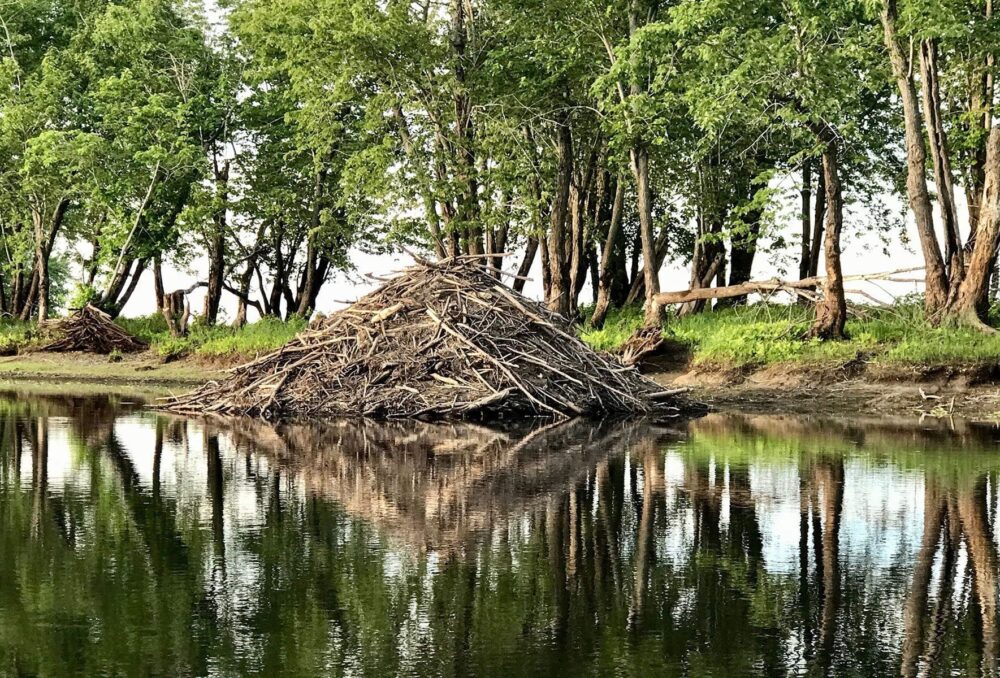 Restored and conserved habitat essential
Staving off declines like this is why DUC has been dedicated to conserving and restoring habitat across the country for more than 80 years, and has a proven track record for helping declining bird populations recover. In fact, waterfowl are one of North America's few conservation success stories: thanks to continental collaboration and the North American Wetlands Conservation Act, waterfowl populations have increased more than 50 per cent since 1970. 
 DUC wants to make sure that the important, biodiverse, and beautiful wetlands on the Saint John River floodplain, and the species they support remain— for New Brunswickers to paddle, hike, birdwatch, and harvest—for generations to come. That's why the organization has embarked on a 10-year, $3–million conservation project to renew and restore 4,900 acres (2,000 hectares) of freshwater habitat.  
 "Because of its rich biodiversity and how important it is for waterfowl, the lower Saint John River has been a conservation focus for us since the early 1980s," says Tom Duffy, manager of Atlantic operations for DUC. "This new 10-year conservation investment will allow residents and visitors to continue to enjoy this special, irreplaceable place." 
This work includes a 617.8-acre (250-hectare) conservation project called Duffie Meadow abutting the Portobello Creek National Wildlife Area, which will help extend the reach of that protected area—the place where Clavette went canoeing (and fell in love with) last spring. 
More recently, with support from the Government of New Brunswick's Challenge Fund grant from Environment and Climate Change Canada, DUC also acquired 170.5 acres (69 hectares) of wetland and upland habitat in the neighbouring community of Lakeville Corner along the Saint John River floodplain, for protection. 
---