Over the past few hundred years, 80 per cent of Bay of Fundy salt marshes have disappeared.
That's a big problem because these special wetlands aren't only critical habitat for waterfowl such as black ducks and green-winged teal, they also serve as nurseries for smaller fish like gaspereau and mummichog, which larger fish like striped bass depend on for food. They also capture and store carbon, and buffer coastlines from erosion and waves—which is becoming extremely important for protecting low-lying coastal communities in the face of climate change.
10 Years of Coastal Wetland Research
More than 10 years ago, a unique research project was kicked off when the Province of New Brunswick replaced and realigned an old agricultural dike being destroyed by the famously strong Bay of Fundy tides. DUC approached the province about restoring a salt marsh in front of the new dike to help protect it, and to research the process in partnership with Maritime-based universities.
What followed over the next decade was a rebirth for the Aulac salt marsh. Thanks to partners and project funders like Irving Oil, this important work continues today.
"
Human impacts are causing big changes in our world — But salt marshes have amazing potential to be living shorelines...
Now, each summer, New Brunswick university student researchers flock to a special salt marsh in Aulac, N.B. Here, they watch, collect, and examine everything from aquatic plants to small critters living in salt pools as part of a long-term project on coastal marsh restoration in the Bay of Fundy.
"Human impacts are causing big changes in our world," says University of New Brunswick (UNB) marine biology professor Myriam Barbeau, whose lab has been working with DUC at the Aulac salt marsh since 2009. "But salt marshes have amazing potential to be living shorelines, and to work against problems from sea-level rise and climate change."
That's why learning how best to restore them is so important both wildlife and coastal communities.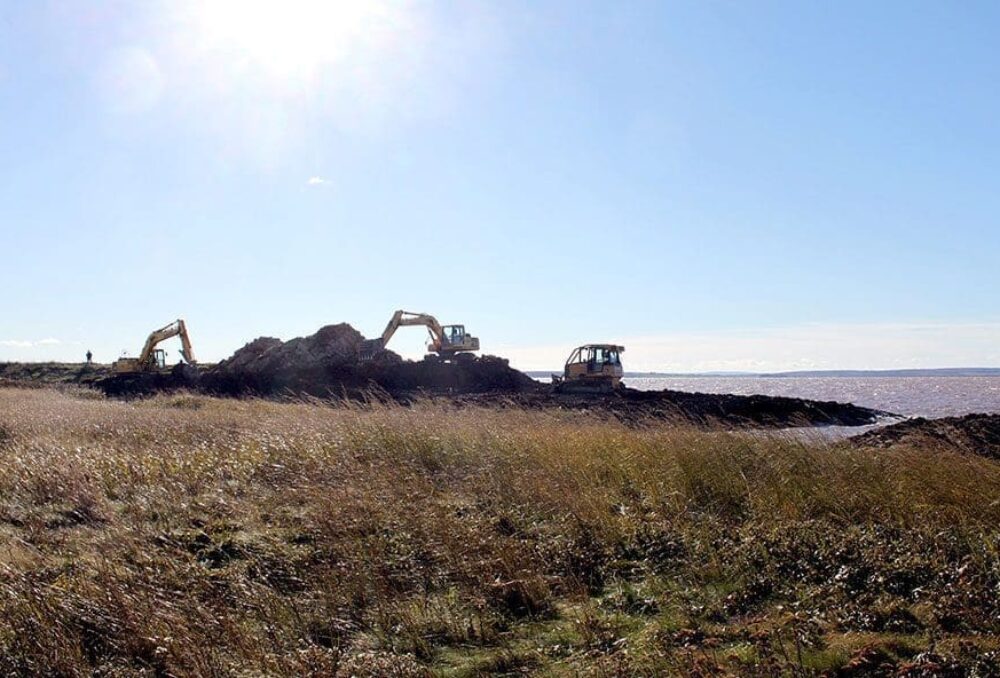 Students spend their summers studying wetlands
Since 2009, students from Barbeau's lab at University of New Brunswick (UNB) and from Mount Allison University have been spending their summers at the Beaubassin Research Centre, which sits just up the hill from the restored wetland and was established in a partnership between Irving Oil, DUC, and Acadia University. Here they've been studying the wetland to figure out how long it's taking for different plants to grow and animals to move in to the new ecosystem.
So far, they've discovered that sediment (think sand or soils) starts to gather in the marsh first. That's followed by the salt-water cord grass and then other wetland plants. The vegetation allows salt pools to form, and then these mini habitats eventually become populated by fish and invertebrates.
More than 10 years later, the Aulac wetland is still developing and surprising researchers.