story
/
Atlantic, Grasslands, Wetlands
Conserving a working landscape in Tantramar
DUC works with local New Brunswick farmers to conserve wetlands, grassland and crop land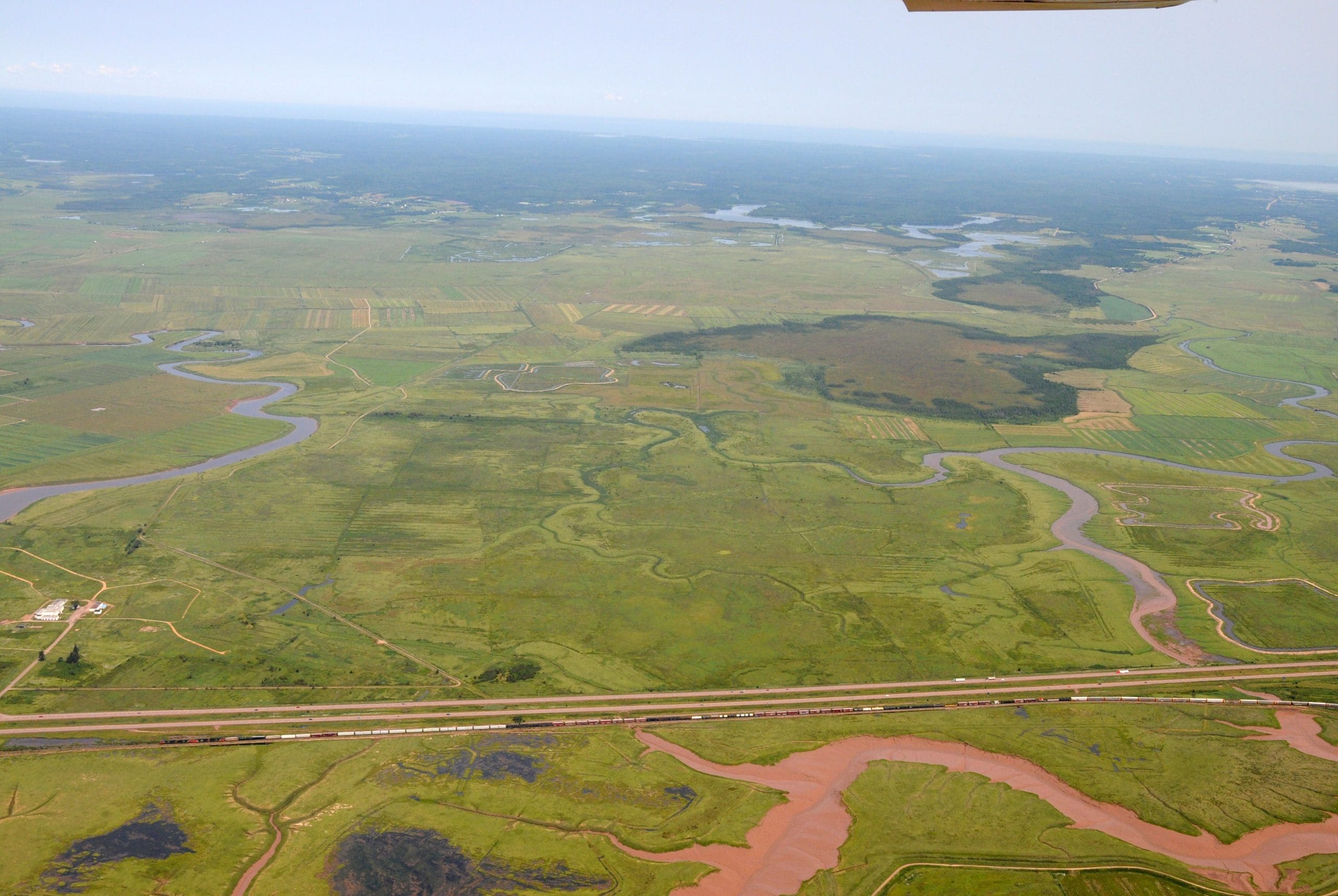 In 2010, DUC New Brunswick-based director Kevin Harris was planning a trip to run the New York City Marathon when he learned that he would combine his NYC trip with important DUC business.
For decades, DUC staff had been trying to reach Tamino SA, a Europe-based company that owned more than 1,000 acres (400 hectares) of important marshland in the Tantramar Marshes, located between Aulac and Sackville, N.B. Tamino SA bought the land as an investment in 1982.
DUC had finally connected with the company's principle owner, Spyros Metaxa, who lived in Greece. Metaxa had his New York lawyer meet with Harris on marathon weekend to discuss DUC's offer to buy the Tamino SA lands. That meeting at Manhattan's Kimberly Hotel was the first of many.
Four years later, Metaxa's two sons Andreas and Stefan flew to New Brunswick to see the land for themselves—no one in their family had visited the property. They joined Harris and DUC staff Tom Duffy, Adam Campbell and Jana Cheverie, for a tour of local wetland projects and of the fallow marshland their company owned.
"We gave them a presentation of who we were and what we do, and we showed them how we wanted to restore the land," says Harris. It worked. Tamino SA representatives, convinced that the conservation value of the land outweighed any investment opportunity, accepted DUC's next offer.
It's a story of patience and persistence. Today, wildlife and local farmers are reaping the rewards.
A partnership begins
Fast forward to spring, 2016. A group of local farmers huddle around a laptop and projector screen in the United Church Conference Centre in Sackville, N.B. They're munching on cookies and looking at maps of farmland available for sale or lease on DUC's Tantramar Marsh purchase.
DUC staff invited the farmers to this meeting, the first step of a land management plan for the purchase. Part of the land, too wet to farm, is being set aside for restoration, another piece for migrating grassland birds, and a third piece for local agriculture. It's conservation in a working landscape.
"The Tantramar Marshes area is extremely important for both migratory bird conservation and agriculture," says Tom Duffy, DUC's manager of Atlantic operations. "Thousands and thousands of birds travelling north on the Atlantic Flyway funnel through the Tantramar Marshes because the land is so much lower here. Likewise, farmers have been harvesting hay on the dikeland for centuries. We're thrilled that by acquiring this property, we're able to be pillars of the local landscape."
Getting to work
Most of the 12 farmers who attended the Sackville meeting expressed interest in either buying or leasing parcels of the land. With the help of a consultant, DUC determined which farmers got which segments based on farming practices, location, and historical ties. "It's taken a lot of work," says Cheverie, DUC's head of habitat retention in Atlantic Canada. "But farmers are happy to be working that land—most of which had been idle for 40 years."
DUC sold 104 acres to three separate farmers and signed long-term lease agreements for 196 acres with four farmers, including Shelley and Roy Dixon, who own Dixon's Farm Fresh Beef in Pointe de Bute, N.B.
"Pieces of that land on the marsh are really a good fit for our farm," says Shelley Dixon. "Any time there's idle land that was previously agricultural land, it's great to see it go back. Agriculture is the foundation of our communities."
And quality habitat is the foundation of healthy wildlife populations. Restoring wetlands and grassland on the marsh here will create a Mecca for migrating birds and other wildlife, and one of the most biodiverse ecosystems in the province.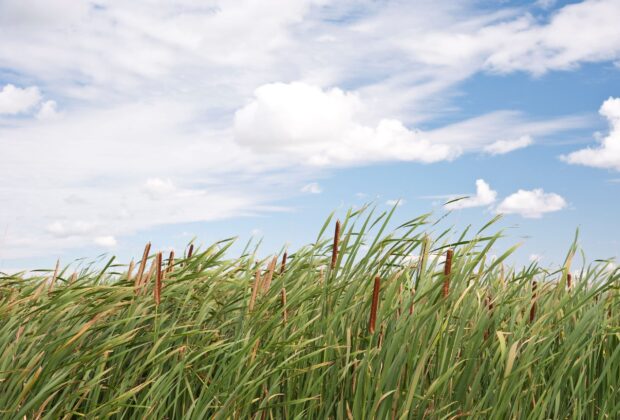 Landowners, Partnerships, Science, The Great Lakes & St. Lawrence
trueAn unlikely pairing is collaborating on a nature-based solution in Eastern Ontario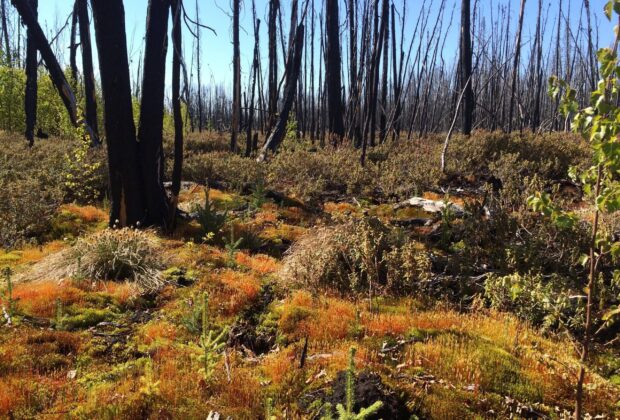 Boreal, Boreal Forest, Wetlands
trueWetland ecosystems found throughout Canada's boreal region can help mitigate the impacts of wildfire.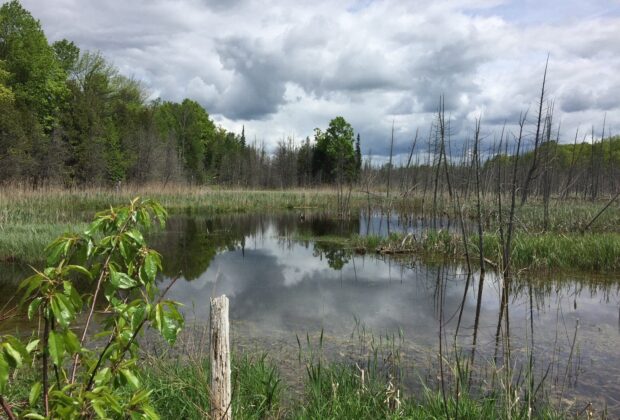 Landowners, Wetland restoration
trueHow a DUC project in Ontario's Trent River Watershed became a protected family treasure.