We often believe there should be a clear and easy solution to minimizing the environmental impact of how our food is grown and raised. The problem is that the system is complex, and the answer is not as straightforward as we'd like.
There is not one perfect solution: Producing food will always have an impact. But minimizing that impact and striving for continuous improvement is central to a sustainable food system that supports biodiversity. Ducks Unlimited Canada (DUC) believes big challenges—like growing and raising food while also protecting nature—need big, bold thinking. They also need innovation, partnerships, and cross-border collaboration.
The challenge: feeding a population of nine billion
The demand for food is increasing, and with it, so is the pressure on our precious natural resources. The Food and Agriculture Organization estimates we will need to produce 60 per cent more food by 2050 to feed the world's growing population, which is expected to exceed nine billion. Canadian agriculture is willing to step up to the challenge, but farmers and ranchers need the latest science, tools and technology to produce our food with the lowest environmental footprint possible.
"Feeding a growing world and saving the planet will take modern agricultural practices. And modern agriculture needs innovation and technology to get there," says Paul Thoroughgood, DUC's national manager of sustainable agriculture. "Ducks Unlimited Canada promotes today's use of science and actively helps integrate state-of-the-art technology in agriculture to combat the growing pressures on our shared food system."
The solution: modern agriculture that works with nature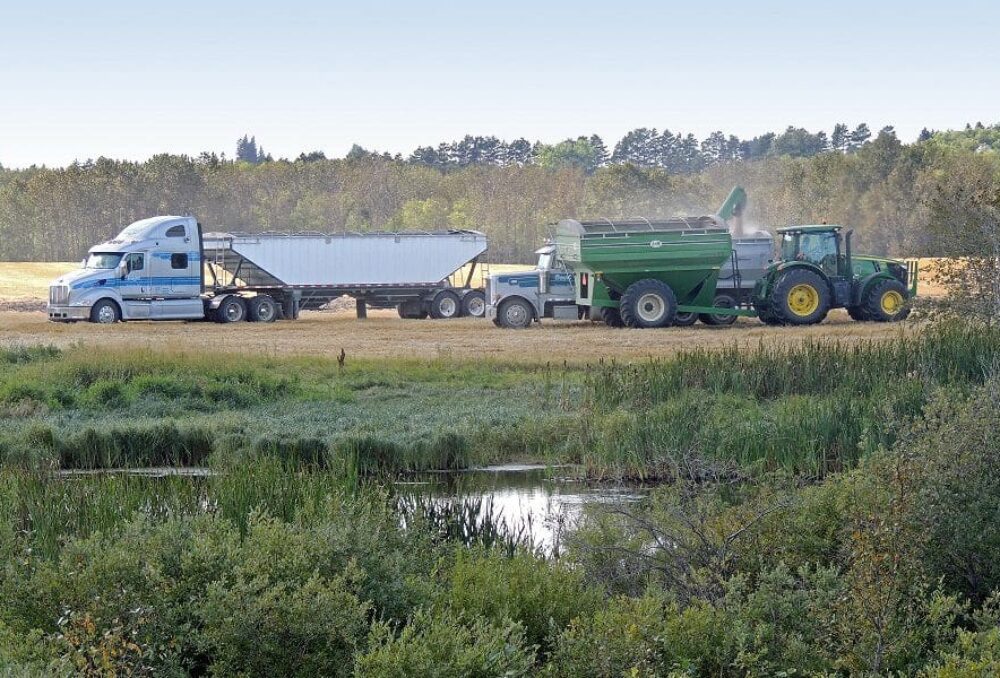 Modern agriculture is a solution provider, addressing some of our concerns around climate change and protecting nature and biodiversity. DUC is working hard to quantify the environmental benefits produced by modern agriculture. These include carbon storage, water filtration, soil health, wildlife habitat and of course, biodiversity potential both above and below ground. This allows us to better understand and value all products that come from farms and ranches.
Following this assessment, DUC collaborates with farmers and ranchers to ensure they have the support and resources to do what they do best. Our incentive programs, knowledge, technologies and customized solutions provide them with the tools to farm in a manner that works with nature and not against it.
And nature does return the favour. Research shows that natural areas offer benefits to crop production in agricultural landscapes. The pollination services alone, which are critical to food production, increase crop yields when nature is embedded in agricultural fields. The forage and grasslands that cattle ranchers and dairy farmers rely on also support 60 different Canadian species at risk. Both crop and livestock farms offer nature-based solutions for better biodiversity outcomes.
Conservation at the table
DUC sits at a variety of tables for discussions around food, farming and nature. As one of Canada's largest and longest-running conservation companies, we pride ourselves on being a pragmatic partner on the landscape. We sit at farm kitchen tables to support those who grow and raise our food. We sit at boardroom tables with the agricultural industry to help influence decision-making to include conservation. We partner with restaurants and agricultural supply companies to help them source sustainable ingredients and products while protecting and restoring nature. And we work with governments at all levels by bringing our scientific expertise and conservation know-how to the policy table.
"No other conservation group works all along the agricultural supply chain with the same landscape-level impact as we do," says Thoroughgood. "We support large-scale, nature-positive agricultural practices from coast to coast that have the greatest impact on the habitats and natural areas we need for a healthy, sustainable food system in Canada."
We need bold actions to support biodiversity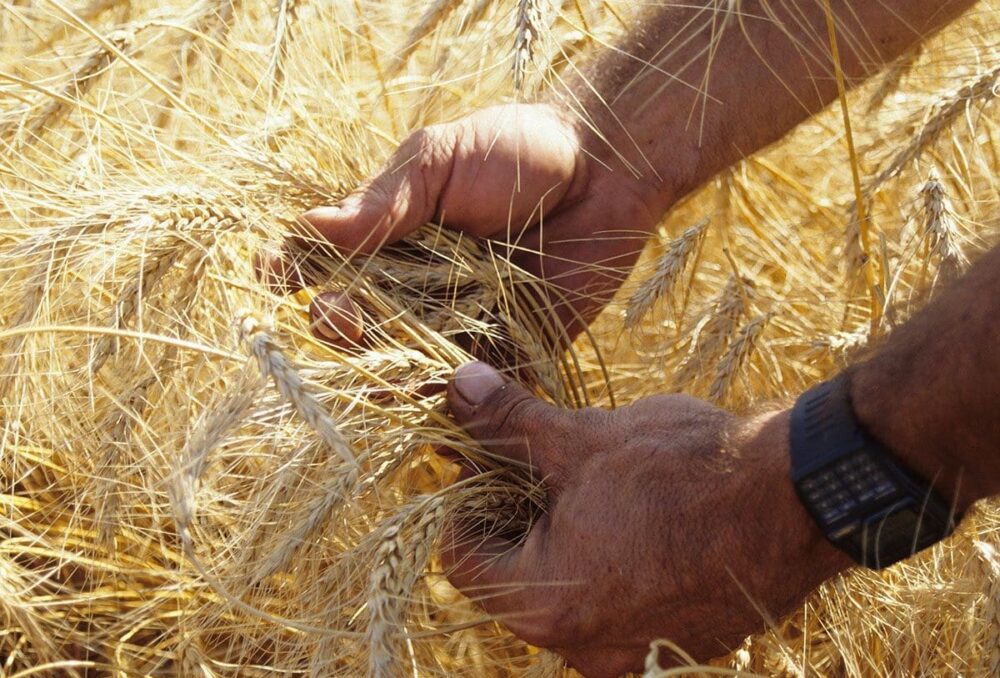 To find sustainable solutions in an increasingly complex world, we need pragmatic partnerships and conservation needs to have a seat at the table to ensure Canadian agriculture is recognized for more than just the food it produces. Here's a look at some key actions we recommend the government takes, which will benefit everyone.
1. Action: Complete comprehensive inventories of wetlands and grasslands in Canada to ensure we're measuring what the agricultural community is managing. These inventories will improve on-farm decision making and create greater transparency for consumers who want reassurance that their food is derived from good land stewardship. They will also help estimate the economic values of these ecological services provided by farmers and ranchers—ones that benefit all Canadians.
2. Action: Optimize lands that are currently in production and provide incentives to re-naturalize land that is having a negative return on investment. This will make a meaningful contribution toward Canada's climate change mitigation goals and provide farmers and ranchers with more capital to invest in areas that are most productive.
3. Action: Prioritize soil health. Canada has a tremendous opportunity to prioritize the resilience, productivity, biodiversity and carbon storage capacity of Canada's soils. Establishing a National Strategy for Soil Health is the first, important step in this direction.
As the world gathers in Montreal for COP15, we encourage these leaders to consider our agricultural landscapes and how biodiverse these areas truly are. With the right tools, they can deliver even more.