Although the Marguerite-d'Youville site was awarded the title of "wildlife refuge" in 1993, Saint-Bernard Island has seen its biodiversity grow rapidly with the wildlife developments made by Ducks Unlimited Canada—Quebec.
These days, work is under way to upgrade water-level control and waterproofing structures to conserve and improve the biodiversity status of the 223-hectare territory.
DUC Quebec's first commitments date back to the late 1980s. Development began at the end of 1999. Spring floods from the waters of the St. Lawrence River and Lake St. Louis flooded the habitats of this island, surrounded by two arms of the Châteauguay River near the municipality of the same name.
When the waters receded, the wetlands remaining were significantly reduced, which in turn reduced the breeding areas of waterfowl, fish, amphibians, and reptiles.
To allow the fauna and flora to grow well, DUC Quebec intervened in 1999 on the territory by the wildlife development of three segments. Dikes, water-level control structures and fish ditches have been developed on the island to restore marshes, swamps and wet meadows totaling more than 115 hectares.
Fish ditches allow fish to use the entire marsh to breed in the best conditions thanks to the optimal management of water-level control structures (structure and pumping stations) that greatly improve their productivity, explains Claudie Lessard, project manager.
"In the fall, the fish return to the river through the water-level control structure. This intervention has created one of the most important fish spawning grounds in Lake St. Louis," she says.
The area has been designed to provide optimal habitat for waterfowl, reptiles and amphibians, explain Lessard, based on regular observations and surveys by Heritage Saint-Bernard present on the territory. Some 230 species of birds have been observed.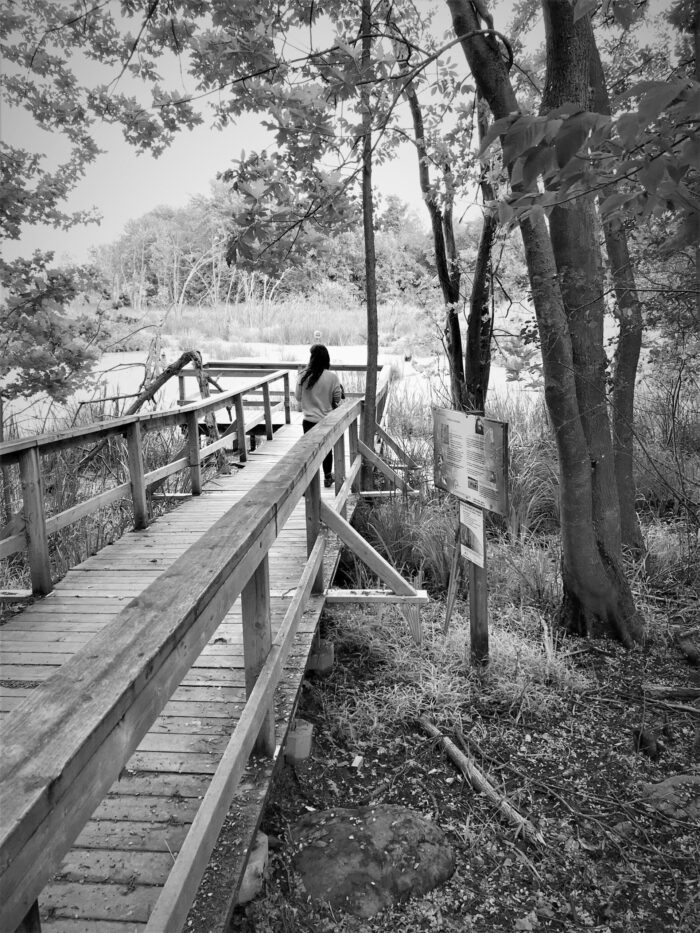 In addition, Heritage Saint-Bernard offers many activities including nature observation through interpretive trails and a digital rally of the refuge. These activities help visitors to discover this protected natural environment and promote understanding of the importance of wetlands for biodiversity.
The work in progress, which includes financial partnership with the Quebec Ministry of Forests, Wildlife and Parks, is estimated at $800,000. Projects include installing waterproofing membranes in the dam, upgrading water-level control structures and improving a pumping station, and maintenance and refurbishment for facilities showing signs of deterioration. All this work protects wetlands while ensuring the best possible places to preserve biodiversity.