Twenty years ago, Barrett Lenoir was a programs manager for youth camps located in Edéhzhíe, N.W.T., also known as Horn Plateau. Liidlii Kue First Nation (Fort Simpson) set up the camps in this part of the Dehcho Region to help youth build skills in hunting, fishing and other traditional activities tied to the land, water and wildlife.
Known as the "Jewel of the Dehcho," Edéhzhíe, a 14,249-square-kilometre area west of Yellowknife, is an extraordinary place. It has supported First Nations people for many generations, and holds great significance to culture and identity.
"Our elders called it 'the bread basket,'" recalls Lenoir, who is a status First Nation member of the Liidlii Kue First Nation. "They asked us to protect the area so we set up traditional camps to show we are still using the land."
The sites, says Lenoir, "made youth more insightful, to see a definite need for protection of the land."
Today, those insights and his passion for the environment continue to guide Lenoir in his new role as DUC's Northwest Territories manager. For the past year, Lenoir has also channelled his years of experience in the fast, partisan environment of northern politics to forge important conservation partnerships between DUC, First Nations and government.
"We need collaborative planning and DUC is seen as a valuable organization that can be trusted so we can move conservation projects along," says Lenoir from his Yellowknife office.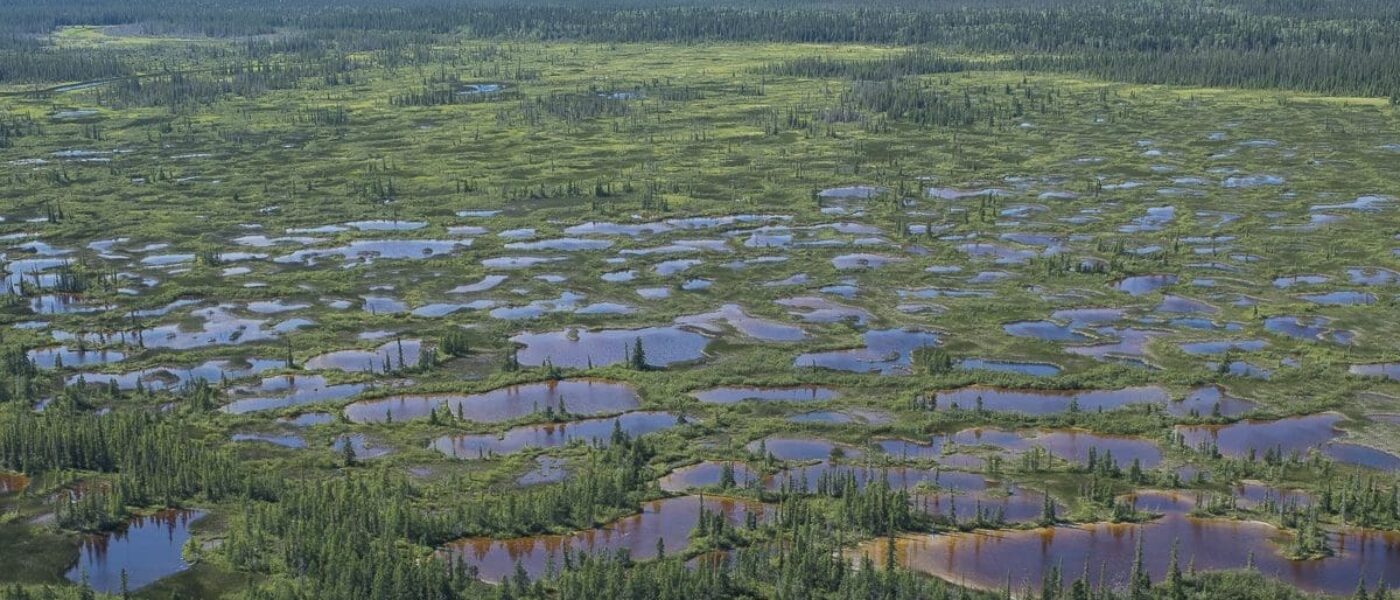 Confronting climate change in the North
Partnerships with supporting conservation initiatives are more important now than ever. The accelerated pace of climate change in the North is one of many reasons.
"We are seeing wildlife species we've never seen come up from the south: invasive insects, elk from B.C., deer from Alberta," says Lenoir. "Permafrost is melting and causing flooding, which affects food sources for moose. We've been hit hard with fires in the boreal, too."
Raising awareness of DUC as a wetlands expert and solution provider among government officials, First Nations and Indigenous communities is Lenoir's focus here.
"In select areas of environment, animals, waterfowl and natural resources, we're seen as the go-to."
Conservation progress built on community trust
Building trust among the communities is critical, Lenoir adds. "DUC and the communities share a common understanding and concern for the land and water. Our priority is to bridge the gap between traditional knowledge and western science so they can be used together."
Last year, DUC partnered with Akaitcho Treaty 8 Tribal Council to map 77 million acres (31.2 million hectares) of boreal wetlands in the Akaitcho region of the Northwest Territories. DUC promotes the information with other northern communities, and it makes all the difference, says Lenoir.
"We the Dene are very visual people. What we see gets logged into memory. Elders want to know what the information is used for. They need to see the bigger picture, and understand: how healthy is our North? DUC provides the science and ties it with traditional knowledge to use in daily decision making and long-term planning."
Lenoir acknowledges that progress is being made.
DUC and Dehcho First Nations are developing a wetland mapping project in the Dehcho region to support work to identify potential Indigenous Protected Conservation Areas.
Protecting land and water in Edéhzhíe for future generations
Lenoir is now awaiting the long-anticipated federal government announcement this fall that the Edéhzhíe will be designated as a Dehcho Protected Area. It's a move that will help Canada meet its Target 1 goal to protect at least 17 per cent of terrestrial areas and inland water by 2020.
Just as it did 20 years ago, for Lenoir it comes down to ensuring a better future for youth. "I want to see this area conserved for my daughter, my nieces and nephews, and their sons and daughters. At the end of the day, it's for them."
Subscribe to Conservator magazine
The pages of Conservator magazine are filled with beautiful photography and incredible stories like this. Learn how you can receive an annual subscription when you donate to support DUC's conservation work.
Learn more