story
/
Boreal Forest, Policy
Manitoba announces Protected Areas Strategy
Boreal forest receives expanded protection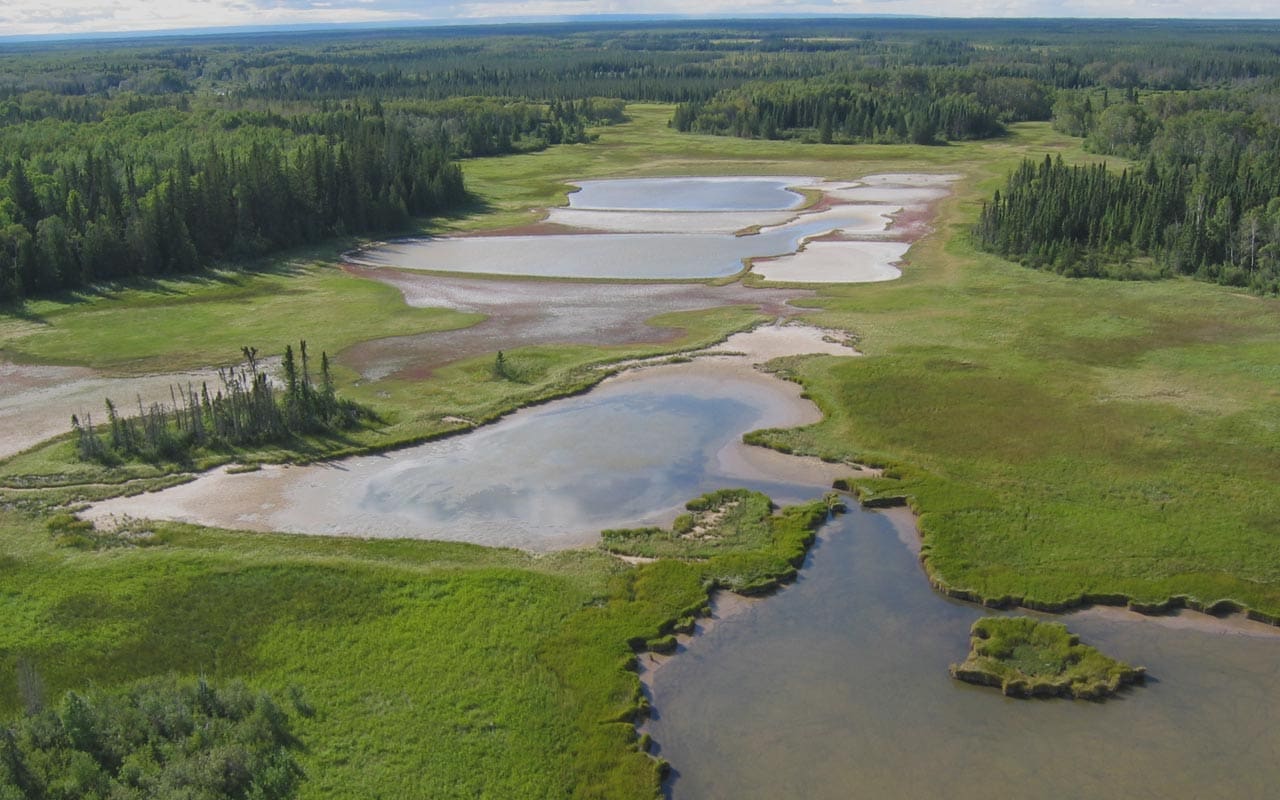 Although Manitoba is often thought of as a prairie province, it has one of the largest boreal forest areas in Canada. The Manitoba government has announced two new protected areas in the boreal region that will safeguard important habitat for wildlife, rare ecosystems and endangered species.
The Red Deer Lake Wildlife Management Area (WMA) and an expansion of the Lake Winnipegosis Salt Flats Ecological Reserve were identified within Manitoba's Protected Areas Strategy. Both provide essential environmental benefits not only to wildlife, but all Manitobans.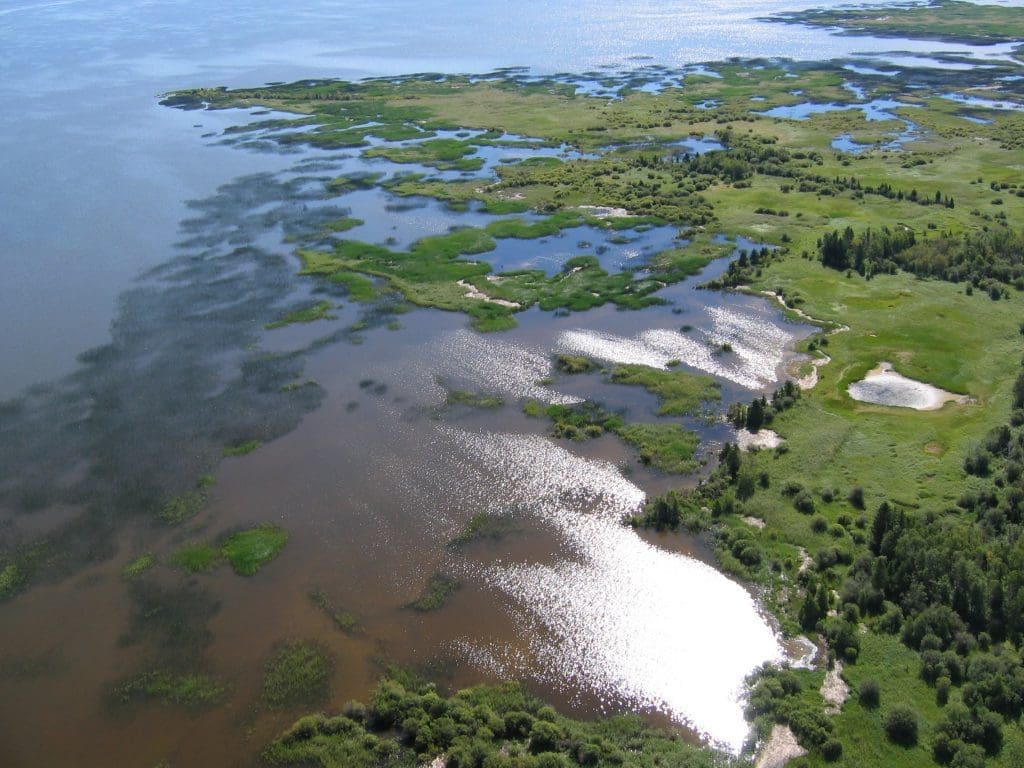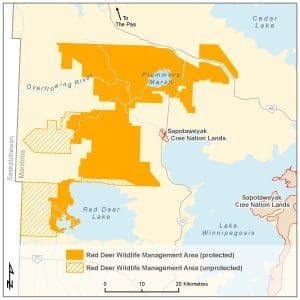 "Wetlands in this region flow into Lake Winnipegosis, one of Manitoba's great lakes," says Chris Smith, head of boreal conservation programs for Ducks Unlimited Canada (DUC). "They provide numerous environmental benefits, including filtering runoff that helps keep lakes and river systems healthy. These wetlands, which include peatlands, also store large amounts of carbon that mitigate climate change."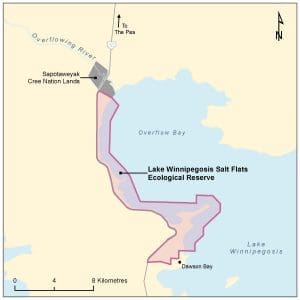 The Red Deer Lake WMA, located west of Lake Winnipegosis south of The Pas, features unique salt marshes and salt flats that provide habitat for the endangered piping plover as well as a portion of the range for the threatened Bog Herd woodland caribou. A sevenfold expansion at the Lake Winnipegosis Salt Flats will protect freshwater coastal wetlands important to a variety of ducks and other waterfowl.  Together, the designations will add approximately 232,000 acres (94,000 hectares) to Manitoba's network of protected areas.
The boreal forest is one of the world's greatest conservation opportunities, and a key focus area for DUC. Our goal is to see a balance of protected areas and sustainable development in the boreal forest. The Manitoba Protected Areas Strategy is an important component to achieving this. We look forward to continued work with the Government of Manitoba, Indigenous peoples, northern communities and industry in developing a balanced approach for protected areas, sustainable development and community-led land use plans across the entire boreal region.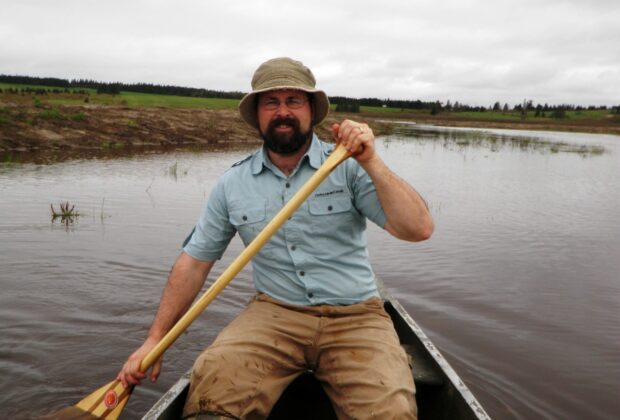 trueAdam Campbell's path to a successful conservation career began in Canada's Wetland City.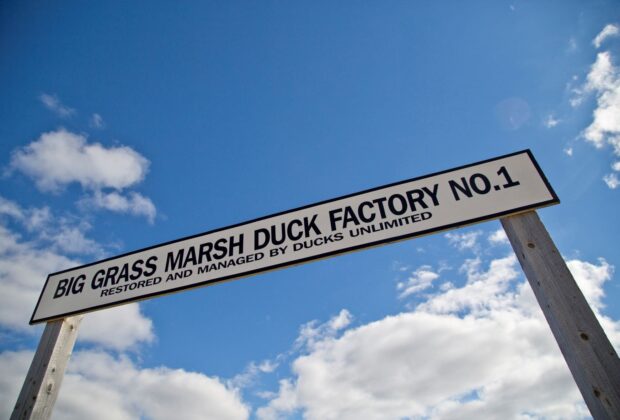 true"Duck Factory #1" set the stage for North American wetland and waterfowl conservation.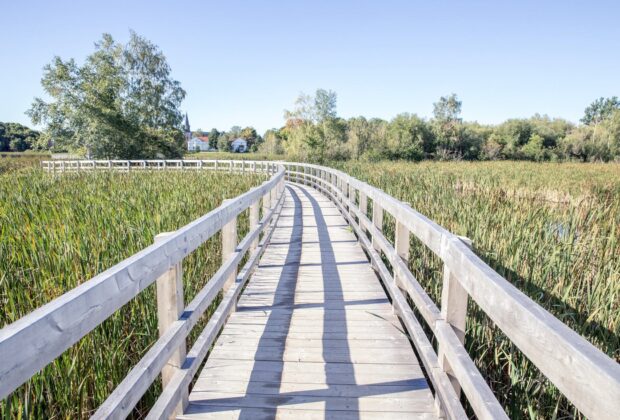 Atlantic, Education, Wetland restoration, Wetlands
trueSackville and its beloved urban wetlands earn prestigious environmental award from the Convention on Wetlands.