story
/
Boreal Forest, Wetlands
Right people, right place, right time
First workshop of its kind sets the stage to advance sustainable land use in Canada's working boreal forest.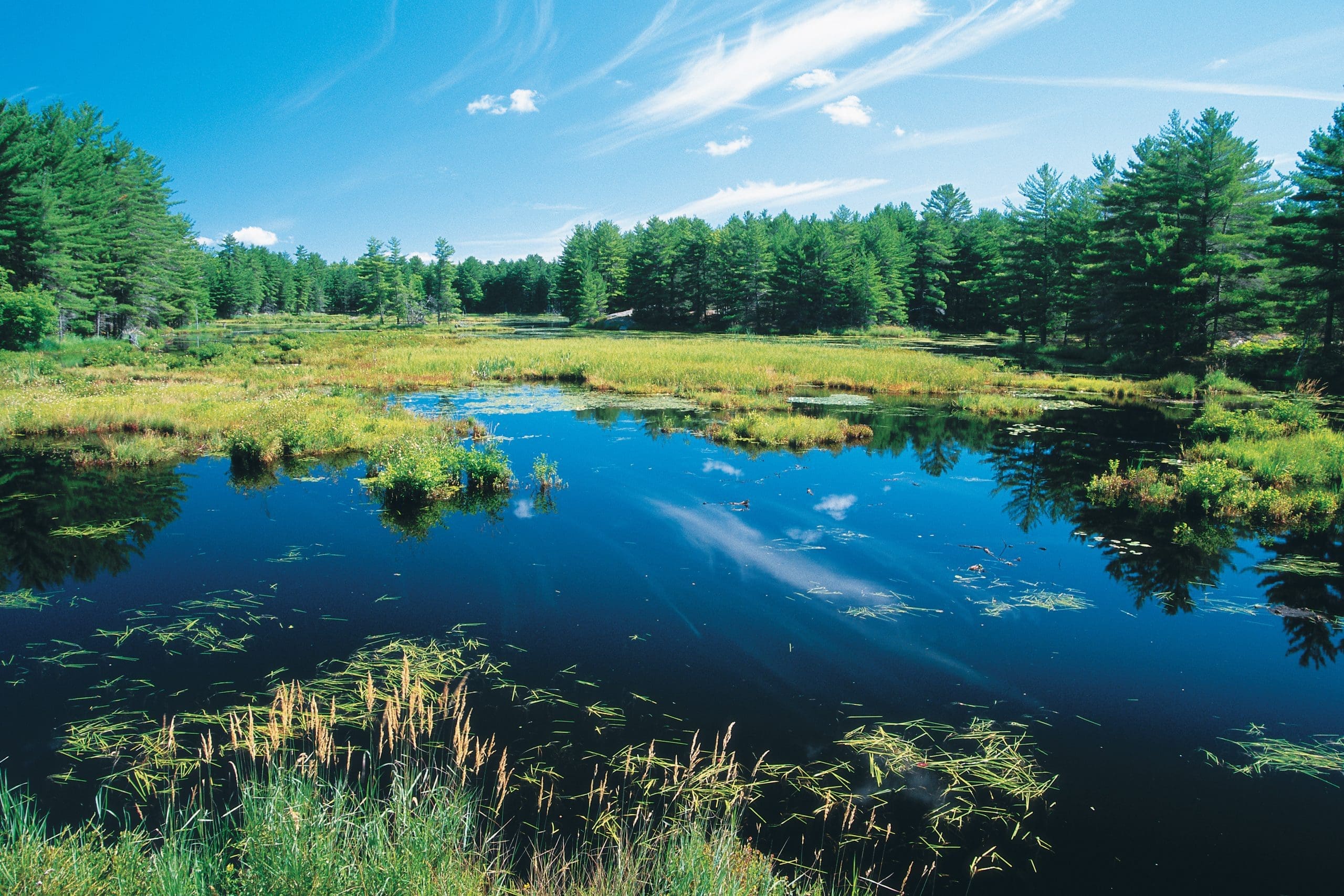 Kevin Smith knew the Wetlands Best Management Practices (BMP) Workshop was a success when he couldn't get a seat, even on the second day.
"It was standing room only," says Smith, Ducks Unlimited Canada's (DUC) national manager of boreal programs.
DUC hosted the two-day workshop in Edmonton, Alta., in January to promote the sharing of ideas and information about planning and operating practices that regulators, industry and other stakeholders could potentially adopt to effectively manage Canadian boreal forest wetlands and waterfowl habitat. These include practices like building low-impact wetland crossings, and other methods that may conserve and reduce impacts to wetlands.
The 125 workshop participants represented industry, various levels of government, consultants, and not-for-profits hailing from different areas of the boreal from B.C. to Quebec and the Northwest Territories.
To Smith's knowledge, this is the first boreal BMP workshop of its kind.
"We wanted to understand the diverse stakeholders in the boreal, and the workshop allowed us to cast the net wide and learn their various opinions," says Smith.
What defined this workshop from the start was its focus on sharing and learning among participants. The workshop opened with an initial "table top discussion" that generated an exchange at each table and set the tone for open dialogue for the next two days. It also provided a venue for networking among people that normally don't get opportunities to do so.
"This wasn't a 'download and run away' kind of event," says workshop participant Doug Kulba. "The mix of presentations, together with a collaborative engagement format solicited opinions and knowledge that focused on solutions," says Kulba. "The whole experience was extremely worthwhile."
Kulba, an education sites and facilities coordinator with the Alberta Environment and Parks located in Grande Prairie, was part of the workshop advisory committee. He was particularly impressed with facilitator Jules Leboeuf's ability "to inspire people to be open and get the best out of those people."
It helped, Kulba says, that participants were people "who are knowledgeable, want to be there and have a true desire to advance and improve, and who will take a sense of responsibility down the road."
For Smith, the workshop helped further refine sustainable development practices aimed at balancing economic resource development and maintaining the ecological function of the boreal region.
"The participants generated ideas to help us advance sustainable land use across the boreal, sharing many practicalities about where BMPs work and where they don't. These have important implications for waterfowl and wetlands conservation," says Smith.
"Because their input was based on real world needs, this has allowed us to have a good path forward on how to best proceed," adds Smith. "We are actively synthesizing this information into an operational process."
The results of the workshop will help guide the creation of a proposed boreal wetland BMP Information Management and Exchange System (IMES). The IMES would house and disseminate BMP information to interested parties working in the boreal forest.
Like many workshop participants, Kulba was proud to be part of this landmark boreal conservation event.
"It was one of those rare times when you know you are at the right place, at the right time and at with the right people."
Visit the DUC workshop for more information.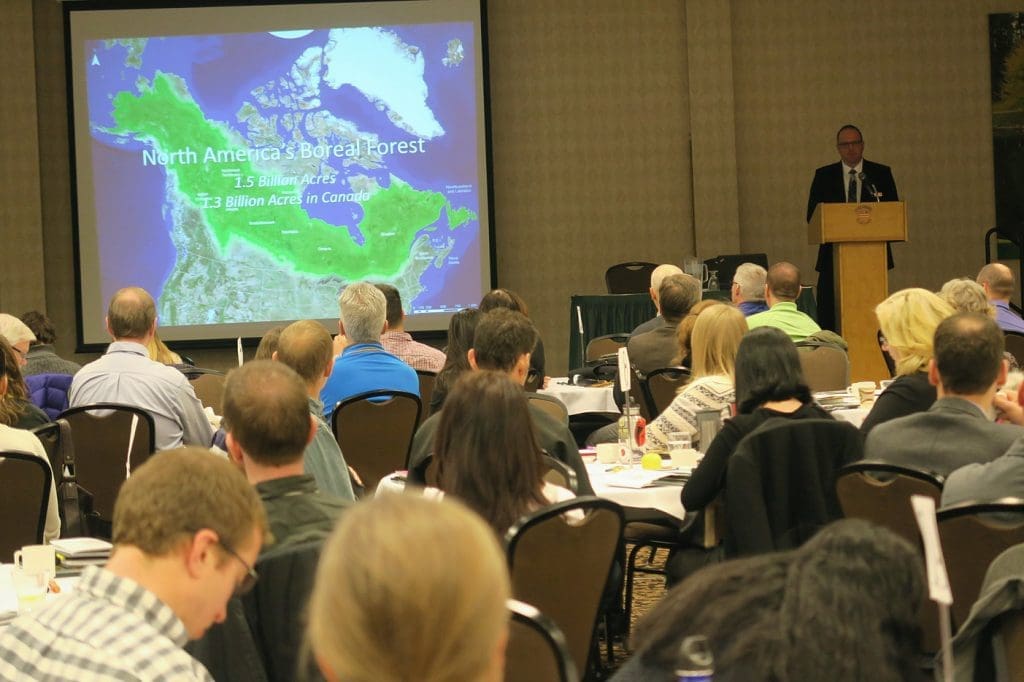 About Canada's Boreal Forest
Over a quarter of the world's carbon and almost as much of its fresh water are stored in the boreal forest. Millions of ducks, geese and swans breed in North America's emerald crown. Duck's Unlimited Canada is working to conserve a billion acres of the forest now so we can all rely on it for future generations.
Canada's Boreal Forest:
Stretches over seven provinces and three territories from the Yukon to Newfoundland – 1.38 billion acres (558 million hectares) spanning coast to coast
Contains 85 per cent of the nation's wetlands
Offers breeding habitat for 40 per cent of North America's waterfowl
Estimated to provide over $700 billion in ecosystem services every year
Stores 22 per cent of the world's land-based carbon, mitigating global climate change
Stands as world's largest biome sustaining hundreds of diverse species
Serves as refuge for waterfowl when the prairies are gripped by drought
Largest area of surface freshwater of any country – 200 million acres (81 million hectares)
Filters an unfathomable amount of fresh water
Over 94 per cent of the land-base is publically owned and land-use decisions are administered by various levels of government
Resource development occurs through a diverse array of industries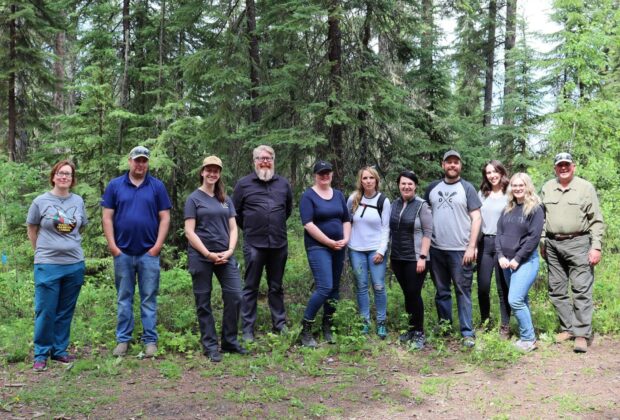 Boreal, Boreal Forest, Partnerships
trueBoreal Wetland Centre near Grande Prairie is a space for learning and collaboration.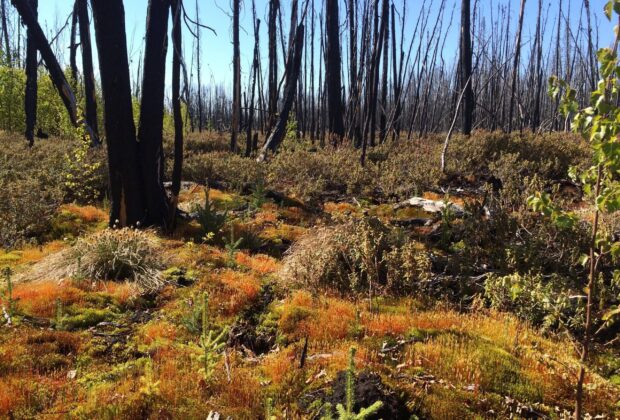 Boreal, Boreal Forest, Wetlands
trueWetland ecosystems found throughout Canada's boreal region can help mitigate the impacts of wildfire.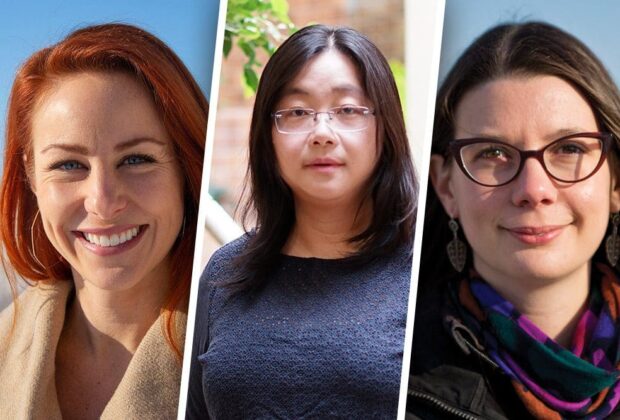 Boreal Forest, IWWR, Prairie Pothole Region, Science, Wetlands
trueDUC researchers collaborate on landscape-level climate questions for wetlands