"
Ducks Unlimited and its mandate is consistent with the Dene, and the Dene's relationship with land. So there's commonalities there.
"
Mahsi cho to DUC for helping us with the land-use plans and wetlands projects. First Nations need help from organizations to assist us in developing our own awareness of the land.
The first and second quotes are two years apart, but what occurred in between was monumental. What began as a small idea governed largely by discussions and collaboration with community leaders like Steve Nitah and other First Nations and Métis, became DUC's largest-ever mapping product and an impressive conservation effort in the boreal forest. The map represents 77 million acres of Akaitcho Traditional Territory which will serve as a baseline to monitor climate change and support First Nations and Métis decisions on their land claim and development plans.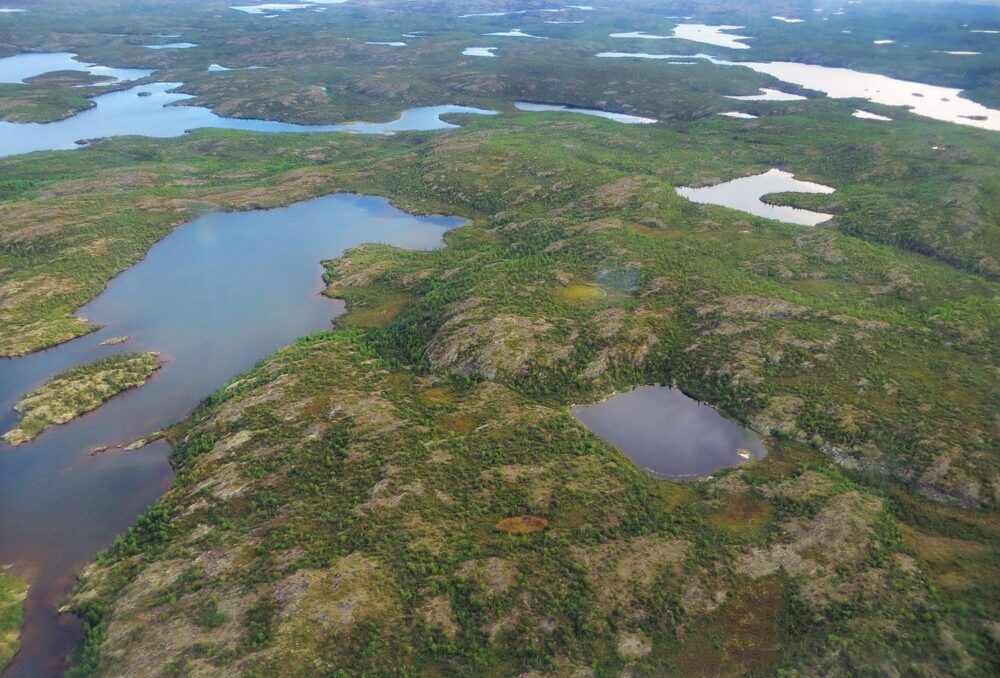 Wetland maps will inform boreal land-use planning in the Akaitcho
Though as few as 160 kilometres separate Yellowknife and Łutsel K'e, N.W.T., the land is covered with wetlands and forests and is not accessible via any roads or highways. With remote landscapes of this size, a bird's-eye view is needed to accurately assess the habitat composition. Creating this wetland map for the Akaitcho required extensive ground- and airborne- (both helicopter and fixed-wing) based fieldwork, conducted in 2017 by DUC with support from local Dene technicians.
With this resulting 77-million-acre, high-resolution map, the Akaitcho and all regional communities involved, are well equipped to make land-use decisions that will continue to promote their traditional ways of life while supporting habitat home to over 500 birds, fish and mammal species.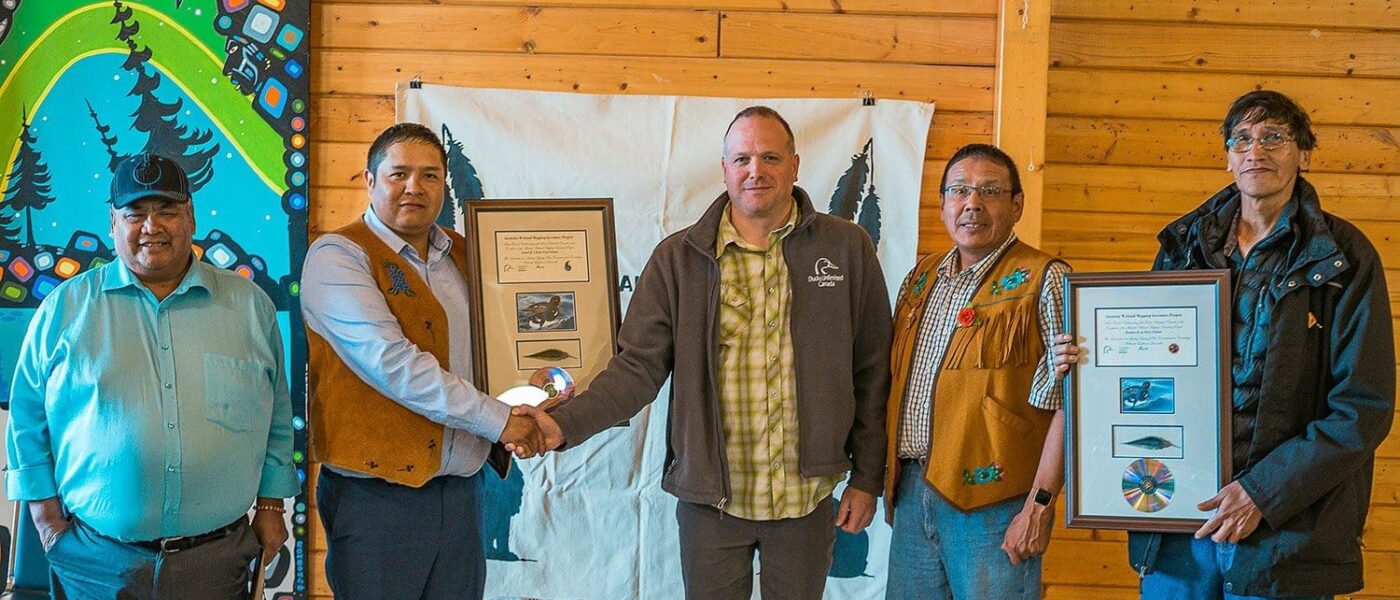 Celebrating a working partnership with the Akaitcho
To commemorate this accomplishment, in July 2019, representatives from DUC's national boreal program met with the NWT Treaty 8 Tribal Corporation ("Akaitcho") and regional communities at the Akaitcho General Meeting in Łutsel K'e to present them with appreciation plaques and the finished map product. The meeting was an opportunity to recognize DUC's working relationship with the Akaitcho and many of the regional communities that depend on the land.
"Lively discussions; evening drums, hand games lasting well into long summer daylight night; tasty fish chowder and caribou soup. Great people and tight knit communities in the Akaitcho region. It was an honour for us to be part of the Akaitcho Assembly," says Kevin Smith, manager of DUC's national boreal program.
Follow DUC's National Boreal Program on DUC – National Boreal Program, Follow the National Boreal Program on Instagram, and Facebook