The art of political theatre can feel a little like the mating rituals of our beloved ducks. Both require putting the best plumage on full display — all in hopes of being selected as the chosen one. And we suspect there'll be a lot of feathers flying.
We think about politics, politicians, and the political process year-round. We have a team of policy experts across the country communicating our environmental position to all levels of government. These folks share our science, offer solutions to address environmental challenges, and work to be an active participant in conservation action.
But we, as an organization, cannot vote. That responsibility lies with you.
How to be a wetland advocate
We know our members to be outdoor-livin', nature-lovin', wetland-savin' conservation champions in their communities. And we're counting on it. Your passion for our purpose can influence the support we receive for the wetland conservation work we do. Just like a flock of birds in flight, we're more efficient — and more effective — together. Being an advocate for our mission is as easy as 1-2-3…
Help tell the story of wetlands. Share what they do, how they do it, and why they're worth conserving.
Know who your member of Parliament and other elected officials are, and which candidates are running in your area. To find your member of Parliament, visit ourcommons.ca. To see the candidates running in your electoral district, visit elections.ca.
Vote! Get out on election day and vote for the candidate you believe will support our mission — and take a friend with you!
What to ask your candidate for office
Whether it's a town hall, a community BBQ, or a knock at your door, you can be an advocate for our wetland conservation work. Here are five questions to ask your candidates for office:
Do you believe wetland conservation has a role in addressing climate change challenges?
Do you support the acquisition and restoration of wetlands as an environmental priority?
Will you commit to providing new funding for conservation work in Canada?
Will you support investments in wetland science?
Will you be a voice for the protection of Canada's wetlands?
Current wetland issues
Supporters like you help advance our government relations work (thank you). Here's the focus of our current advocacy efforts:
Natural infrastructure
As our climate changes, damaging weather events will happen more frequently. Turn on the news and you'll see how this affects the places where we live, work, and play. Investing in natural infrastructure is a significant step to address these challenges.
Here's the 101: rather than building structures, we say use natural tools and techniques like restored wetlands and uplands planted with native grasses. Not only do these areas look beautiful and support wildlife, but they also act as sponges in heavy rains, they purify and store water, they reduce sediment and nutrient loading and slow stormwater runoff.
We're looking for governments, at all levels, to invest in protecting and restoring wetlands in the places where they can do the most good.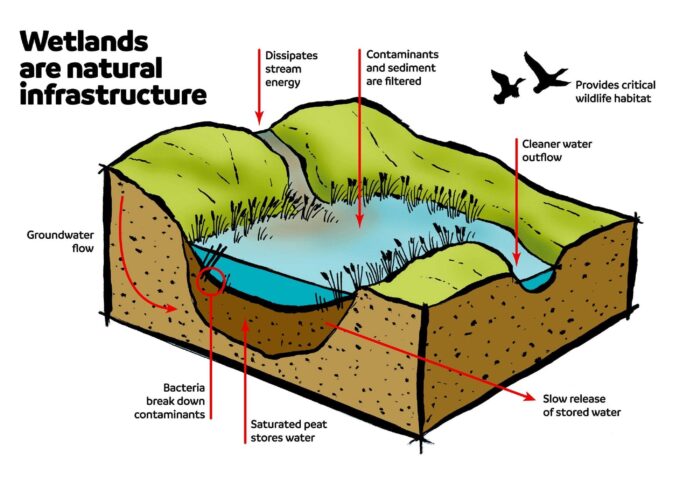 Agriculture
Farmers are our partners and we support sustainable agriculture. Period. We believe landowners should be encouraged and incentivized to complete wetland restoration projects on their land. It's important work that ensures clean, filtered water enters our lakes, streams and rivers.
Currently, most producer supports are for technological enhancements and incentivizing increased output, however this leaves few financial resources for on-farm conservation work. Investments in the latter are the future of maintaining wildlife habitat on farmland in Canada.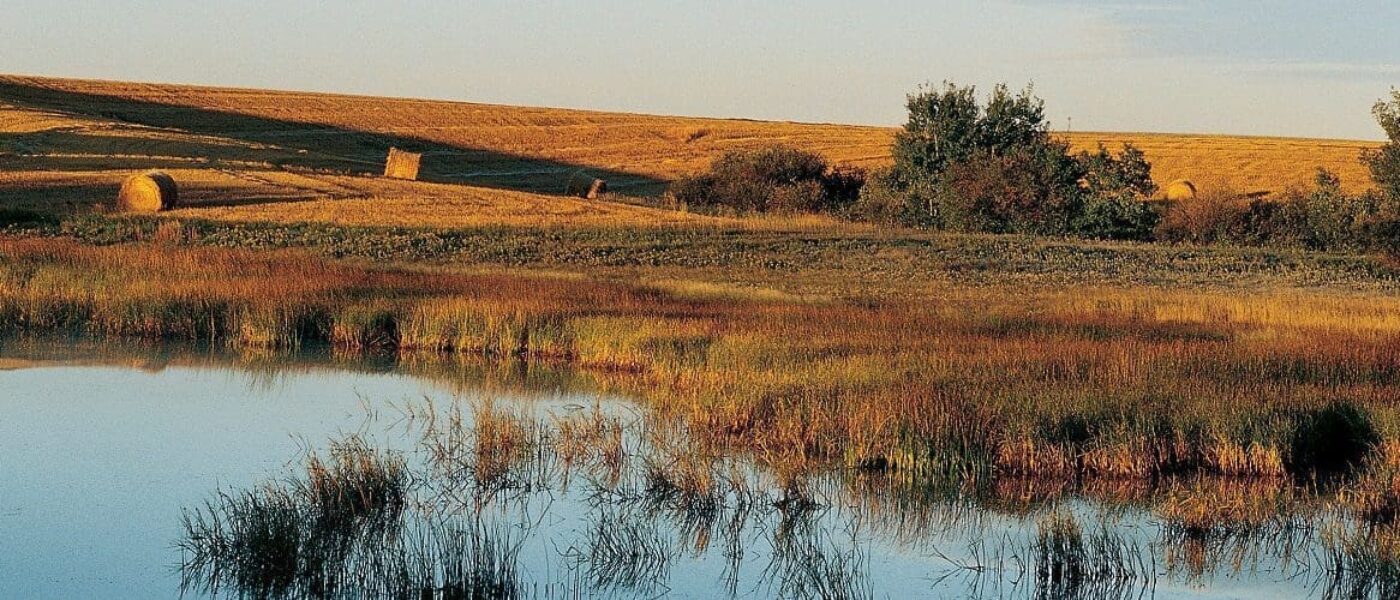 Data
You can't talk about conservation without the data to support your cause. We believe you can't manage what you can't measure. Yet Canada remains one of the few developed countries without a completed wetland inventory.
A comprehensive GIS inventory, along with well-constructed monitoring programs, are essential for land-use planning; they allow us to understand our changing landscape and help us protect the wellbeing of our natural spaces. Given the ecological diversity of our great country, we need a complete inventory.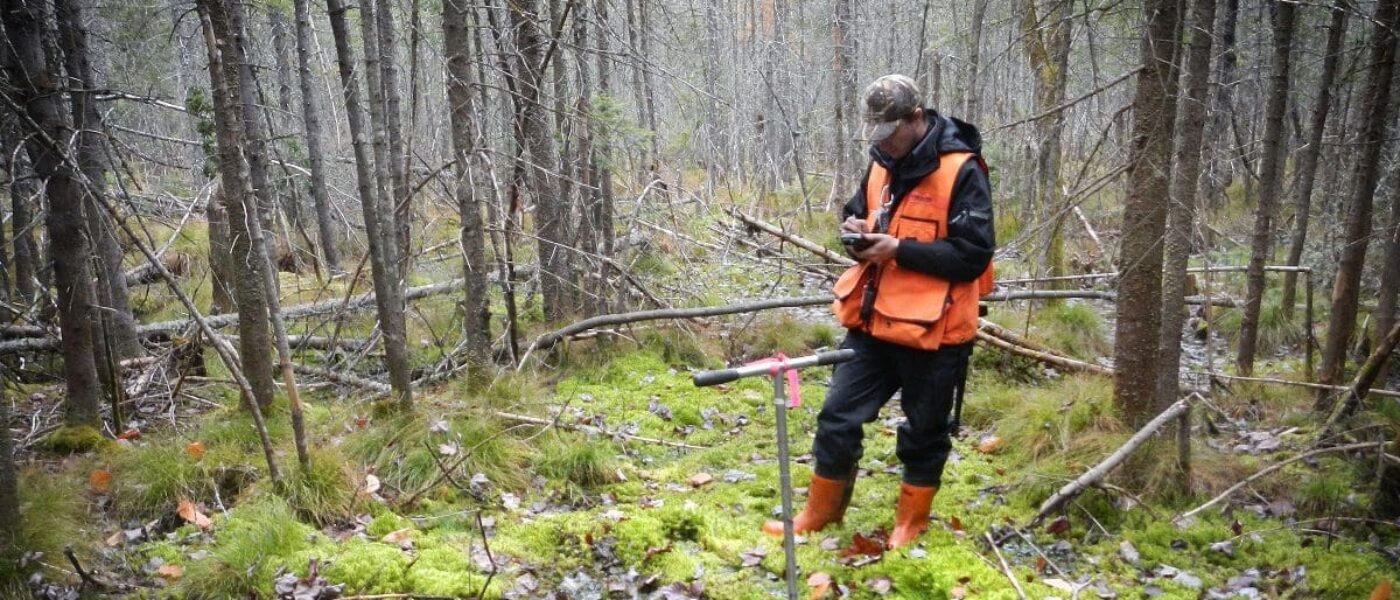 Non-polarizing ideas in a politically polarized time
It's becoming harder to talk about political ideas. We get that. We see our ideological differences amplified online and in social gatherings. But here's the good news: saving, restoring, and conserving our wetlands helps everyone — and it doesn't come at a cost of losing or sacrificing something else. For all the differences we must navigate, we all share a desire for clean water and healthy, abundant wildlife. And we can be united in our voice to save our wetlands.
Stay informed
Stay current on conservation news and issues with our monthly eDUC newsletter,
Subscribe to eDUC