I developed a passion for birdwatching and wildlife photography last summer while managing Ducks Unlimited Canada's (DUC) national Instagram account. Having conversations with incredible wildlife photographers from across the country inspired me to start photographing any wildlife that would sit still long enough — especially ducks.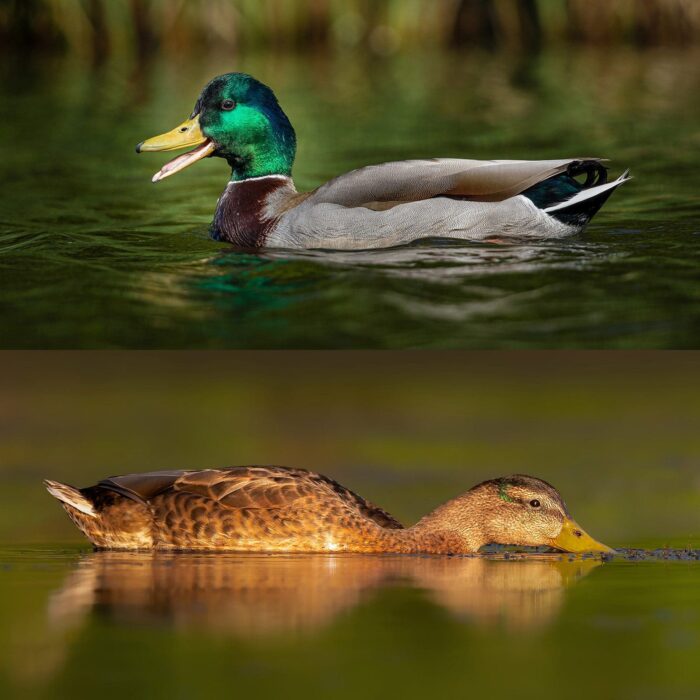 My interest in waterfowl grew when I tried to identify the species of ducks I'd photographed. Sometimes it was tricky; not all ducks I saw fit the bill according to the plumage descriptions in my ID guides. After some more research and consultation with DUC waterfowl experts, I began to discover the fascinating, weird world of duck moulting. Here is what I learned.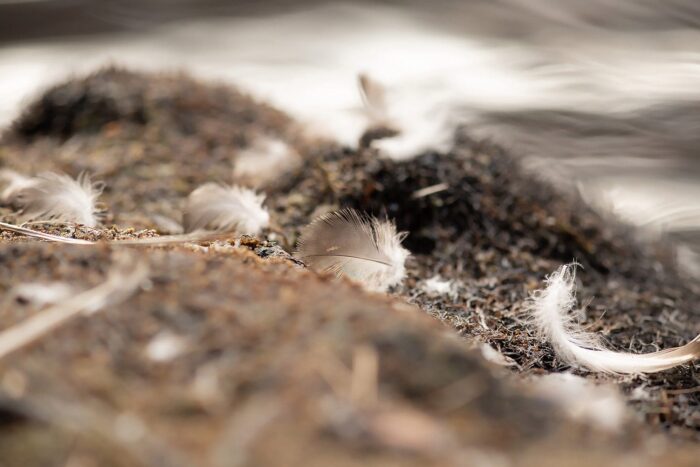 Why and how do ducks moult?
Like most birds, ducks shed a few feathers at a time throughout the year to replace damaged feathers. Duck flight feathers experience a lot of wear and tear and must be in top condition for the next migratory journey.
Many waterbirds — including all ducks — experience a kind of moult that makes them different from other birds. During the summer months, adult ducks undergo a simultaneous wing moult after breeding season. They lose all their primary feathers at once, rendering them flightless for 20-40 days. Their moulted feathers will often cover ground and water surfaces.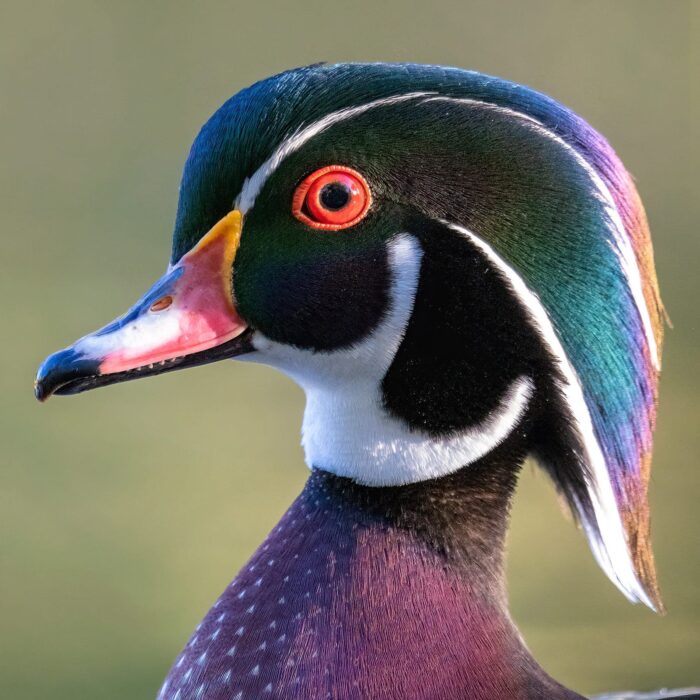 Function trumps fashion
When male ducks (drakes) undergo their simultaneous wing moult in summer, they also lose the bright and colourful nuptial plumage that make them identifiable. They grow new feathers in colours resembling the hens of their species, drab by comparison. This eclipse plumage provides better camouflage from predators, though this is not necessarily the reason for their plumage change. They'll remain in their eclipse plumage until fall when their nuptial plumage starts to return in time for mate selection. By December at the latest, a mallard drake will be sporting his shiny iridescent green head again.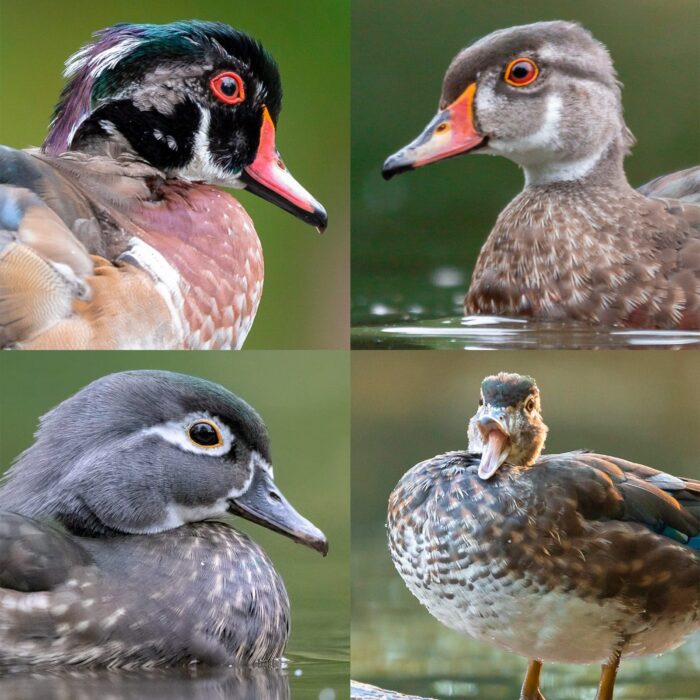 Ducking for cover: where do ducks go to moult?
If you think that ducks lay low when they're flightless, you'd be right. In late June or early July drakes, as well as failed or non-breeding females, undertake moult migrations. They fly to moulting grounds, sometimes as far as 1,200 kilometres away from where they breed, to moult their flight feathers. They spend a few weeks on large wetlands to take refuge and eat while waiting for new feathers to grow. Once they're back in flying form, they rejoin hens and juveniles on the breeding grounds. Shortly after, they all begin their fall migration.
Female ducks (hens) that have successfully hatched a clutch of eggs, moult their flight feathers when their ducklings hatch, so they are flightless at the same time. The tactics they use to protect their ducklings work for them during this flightless period. They find cover to stay hidden from predators, seek safety in numbers and sound the alarm if they sense danger.
Ducklings are unable to fly until they get their first flight feathers in late summer.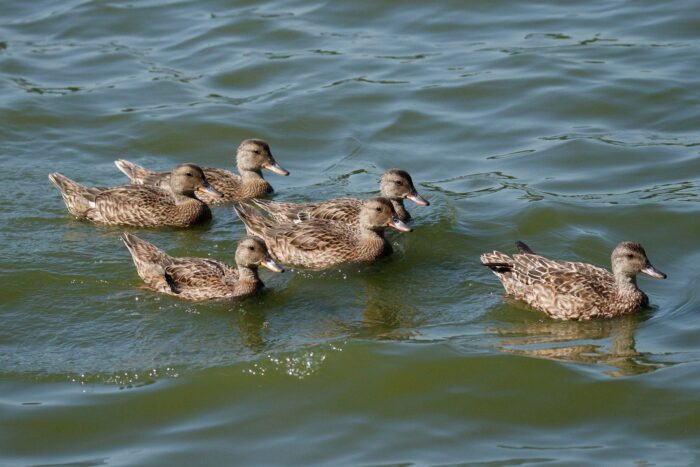 The connection between hormones and plumage
A duck's plumage is influenced by its hormones. Hormone changes throughout its life can alter its appearance, making identification even more challenging. Though rare in the wild, an old mallard hen may live long enough to have testosterone levels rise high enough that its plumage appears like a drake's. Or a juvenile drake may look more like a hen. In these cases, experts recommend studying the duck's bill for clues. Even as hormones and plumage phases change, a duck's distinctive bill colour and pattern are less likely to completely transform.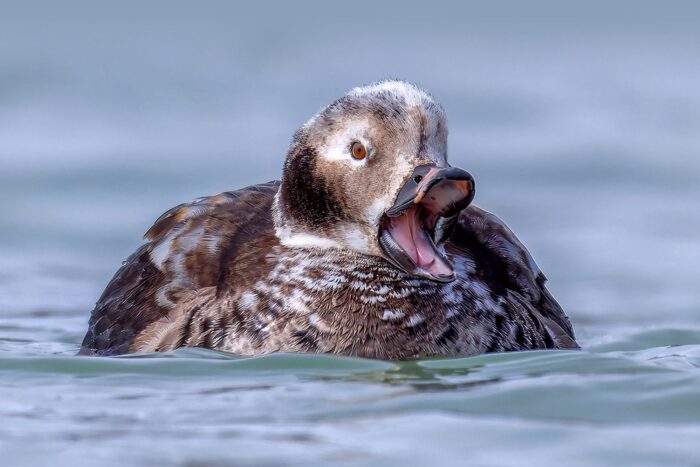 A shoutout to our Instagram fam
While looking for visuals to accompany this article, I pored through the Instagram feeds of my favourite photographers. And not surprisingly, there were few examples of ducks in moult. Instagram is highly curated: users tend to favour and post photos of subjects looking their best. So I suspected there were countless duck-in-moult photos hidden on SD cards and hard drives, and I was right. When I issued a request for moulting photos, photographers unearthed and shared some of the coolest — and beautiful — duck photos I've seen. I hope you agree.
For my part, I hope to photograph an eclipse plumage drake this summer. Wish me luck. Oh, and follow us on Instagram: @ducksunlimitedcanada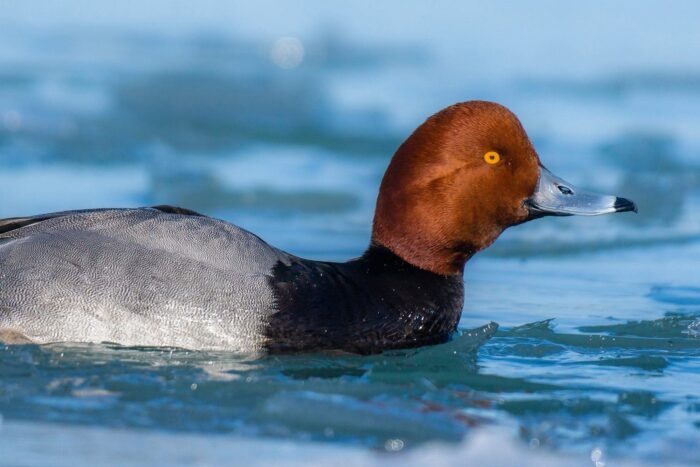 Photographers featured in this story:
Conservator Magazine
Conservator magazine delivers beautiful photography and incredible stories from Canada's wetlands in a stunning print edition. Annual subscription with a donation of just $35.
Join Now