DUC biologists Sarah Nathan and Megan Winand are working on Gunn-Williamson Island, putting new funding to action in B.C.'s famed Fraser River Estuary.
DUC received $2 million over four years to restore coastal habitats that span the shorelines around Delta and Richmond. The funds are a part of the Government of Canada's $75-million Coastal Restoration Fund, aimed at helping rehabilitate some of Canada's threatened coastlines and protect marine life and ecosystems.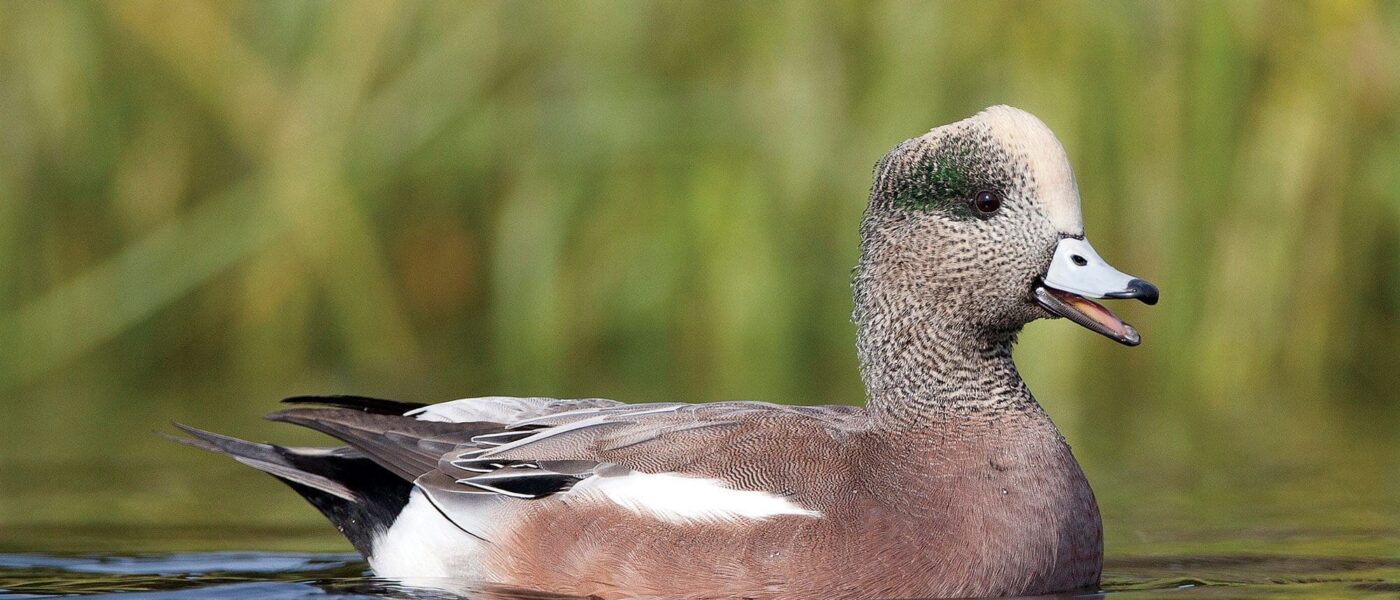 Breathing new life into habitat for an endangered species
The Fraser River Estuary, a complex network of salt marsh that spills into the Strait of Georgia, contains habitat vital to the survival of Chinook Salmon one of B.C.'s most vulnerable fish species.
The Fraser River is the largest producer of salmon on North America's entire Pacific Coast. Every year millions of juvenile fish travel to the estuary en route to the ocean, making it a critical feeding and rearing area.
Why chinook salmon are vital to B.C.
Almost half of southern B.C.'s chinook salmon populations are estimated to be in decline1. Reasons why their survival is important to B.C. include:
Chinook are a vital part of the B.C. economy, from commercial fisheries to the livelihood and cultural well-being of Indigenous Peoples.
They're critical to the survival of the southern resident killer whales that frequent the B.C. coast.
2018 Study – Committee on the Status of Endangered Wildlife in Canada1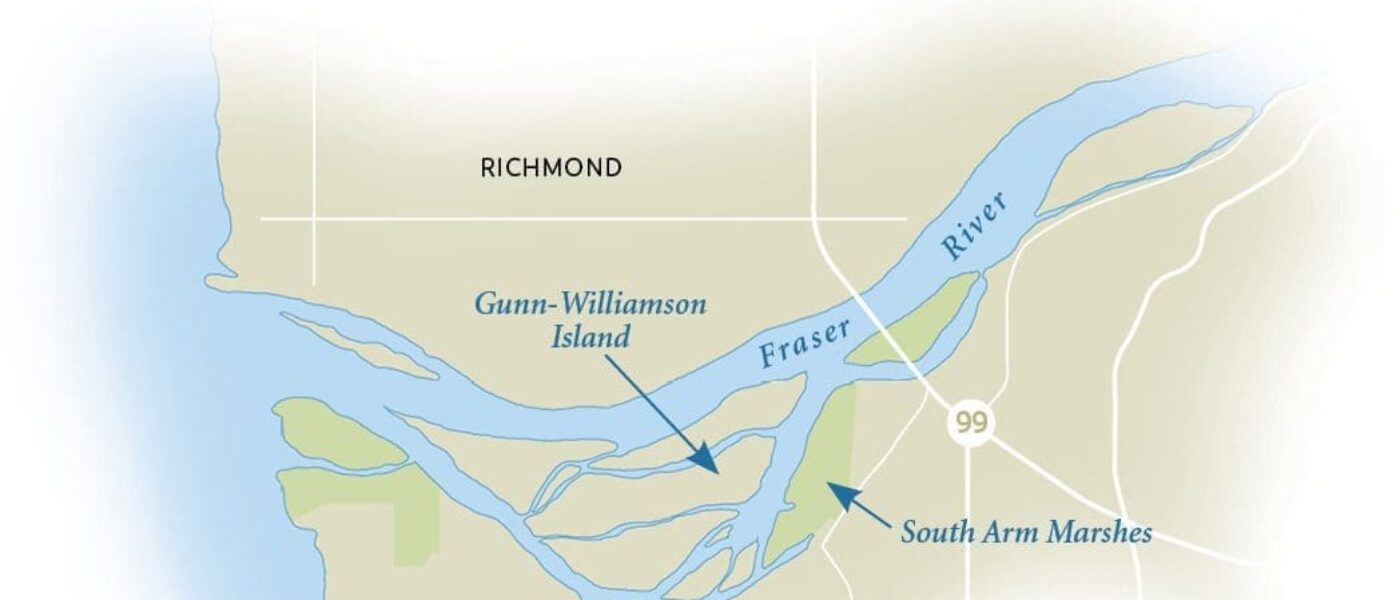 Project aims to renew salmon stocks and improve habitat
Within the South Arm Marshes of the Fraser River Estuary, Gunn-Williamson Island is part of the network of tidal marsh habitats that juvenile chinook call home.
Nathan hopes DUC's latest project at the island will contribute to the renewal of healthy salmon stocks while also improving habitat for waterfowl along the Pacific Flyway.
Here, DUC will replace two existing culverts with a set of four that will make it easier for the juvenile salmonids to access the marsh habitat from the main arm of the Fraser River, and improve the functioning of the marsh.
"We're hoping to increase fish access to some good quality marsh habitat in a slough between Gunn and Williamson," says Nathan.
Work will also include monitoring juvenile salmon habitat in collaboration with the Raincoast Conservation Foundation (RCF). Nathan said RCF's expertise in salmon ecology will help DUC gain insights into improving its chances of success.
"We're always looking for more partners where our mandates overlap, especially in estuary habitat," says Nathan.
Dave Scott, a biologist with RCF, says that "much of the habitat which once existed in the Lower Fraser and estuary has been lost or disconnected, with only a small fraction remaining to support salmon."
By reconnecting and restoring habitats for juvenile salmon in the estuary of a large river system like the Fraser, "you can multiply the benefits across species and communities…maximizing your investment," Scott adds.
Scott says last year's baseline monitoring shows that restoration of the South Arm Marshes provides habitat for juvenile chinook, chum, and sockeye and that their genetic analysis shows the chinook came from both Harrison River and South Thompson River populations.
"
"It's crucial that this work is conducted and monitored to ensure this money is being used effectively in a time when salmon need all the help they can get,"
Going head-to-head with invasive plants
DUC will use some of the funds it receives from the Coastal Restoration Fund to battle invasive species that are threatening to overtake coastal mudflats in the estuary.
DUC is working on a plan to remove an invasive species of European cattail, Typha angustifolia, that's taken root on Frenchies Island, also part of the South Arm Marshes.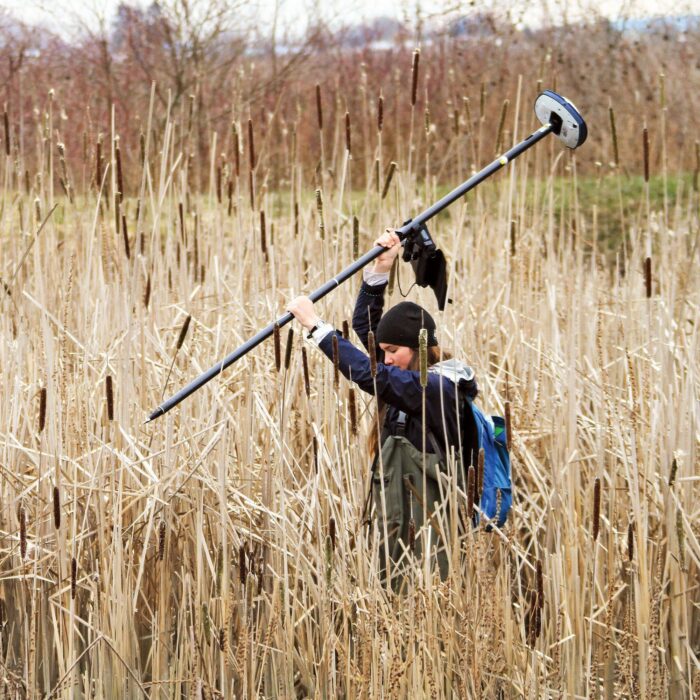 Impact of Invasive Cattail on Waterfowl
Removing this invasive species of cattail will have significant advantages for waterfowl that use the area as part of their wintering grounds along the Pacific Flyway. Here's how this invasive plant impacts waterfowl:
The cattail forms much denser communities than its native counterpart.
The plants limit the food that waterfowl consume, such as plants, insects and other small organisms.
They reduce the line of sight, making waterfowl more susceptible to predators like eagles.
Some of the federal funding was set aside to battle Spartina, an invasive cordgrass that destroys habitat by colonizing ecologically valuable mudflats and displacing eelgrass — a type of seagrass with an essential role in many species' life cycles. DUC staff are leading this effort by mapping and removing invasive Spartina from this landscape. This will allow the mudflats to flourish, and provide waterfowl and other wildlife with the food they need.
"It's exciting to get to work on this program because of all the opportunities for collaboration with other NGOs, government bodies, such as our long-standing partnership with Fisheries and Oceans Canada, and other conservation partners," says Nathan.
Learn more
Learn more about DUC's work in B.C.'s Pacific Coast.
Learn more