Let's face it. Caring for nature is not for the faint of heart.
On the surface, it shouldn't be so difficult. There's clearly a need for conservation in this country. We at Ducks Unlimited Canada (DUC) have been conserving wetlands for more than 80 years. But with every passing day, we're inundated with reports of environmental catastrophe.
The list is seemingly endless…climate change, species extinction, pollution, disappearing polar ice. When you're committed to conservation, how does one cope with a tsunami of depressing environmental news? How does anyone find any hope?
Andrew Park is a professor of ecology at the University of Winnipeg. In a career that has embraced the rigours of scientific research and the creativity of the arts, he has now landed on an examination of hope in a very troubled world.
"We can't live on a diet of doom and gloom," says Park. "That's a pretty impoverished diet."
"
We can't live on a diet of doom and gloom.
Hope with conservation
Park's search to better understand the role of hope in conservation led him into the world of psychology. He teamed up with psychology PhD candidate Elizabeth Williams and sustainability expert Melanie Zurba to conduct an extensive academic review of the available research on hope.
"There's been an explosion of people talking about hope and making some fairly broad assumptions about the necessity of hope, without necessarily knowing what hope is," says Park. "Why is hope considered to be so important? And is it true that conservation needs hope to stay alive, to prevent people from falling into despair? Is hope necessary for conservation to go forward?"
Understanding hope
What came out of their review was an understanding that there are many different types of hope, and not all of them are necessarily helpful. Optimism, for example, is a type of vague hope that "everything will turn out for the best." Then there's passive hope, where people only expose themselves to positive visions or news about the future. This, says Park, can actually demotivate people to take action. There's absolute hope, with the "refusal to despair in the face of an inevitably bad future." There's radical hope, which helps make a "disastrous present tolerable by maintaining hope for future deliverance."
Finally, there's active hope, what Park refers to as hope's "gold standard." This is the type of hope that gives people the motivation to get things done. It has been described by conservationist biologist David Orr as "a verb with is sleeves rolled up." It is hope rooted in pragmatic, achievable goals that demand action be taken. It is exactly the type of hope that has been part of DUC's culture from the start.
"Only active hope provides the inspiration, agency and pathways to success that are needed for environmental action to succeed," writes Park. "Furthermore, active hope may provide environmental workers with a buffer of resilience against the repeated pain of environmental loss."
It's critical, adds Park, that active hope comes with a clear vision and purpose.
"An important take-home message that emerged from our review is that conservation organizations must work to foster personal qualities and behaviors that turn active hope into action. Having a sense of personal agency, engaging in goal-directed projects, and developing clear roadmaps to the future enable conservation workers to be effective."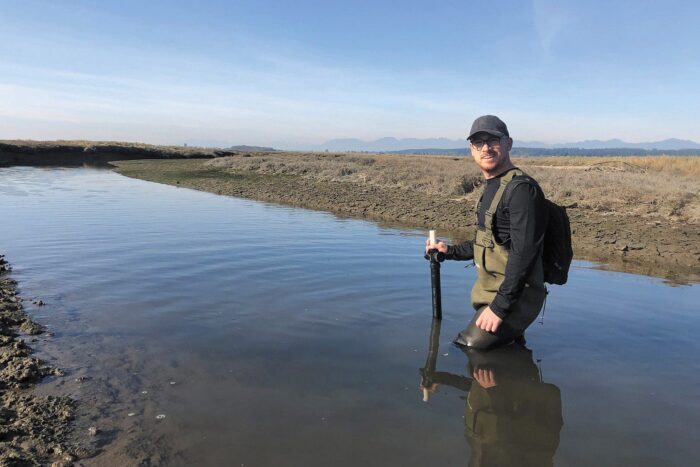 Continuing the work
DUC staff, volunteers and supporters have intuitively known the value of hope "with its sleeves rolled up." Our sleeves have been rolled up since 1938. It is a fundamental reason why we've been able to make a difference on the conservation landscape.
Yes, our daily news feeds can make it difficult to believe there are answers for our environmental challenges. But know that what has kept this organization going for eight decades is exactly the thing that will keep us going for another eight, and beyond.